10 Amazing Itinerary Choices for 2015 Disney Cruise Line Sailings
Well they did it! Disney Cruise Line finally put us out of our misery and ended the wait! The rest of the 2015 itineraries are out! Oh, wait! No, they're not. After all of the hoopla Disney only announced through the summer of 2015. Come on, Disney! The good news is, aside from the standard 7-night Caribbean and 3- or 4-night Bahamian cruises (which are excellent if you haven't tried one) there are some really exciting options out there. I had a hard time choosing which one (or ones truth be told) I wanted to do most! Here are some of the highlights for me.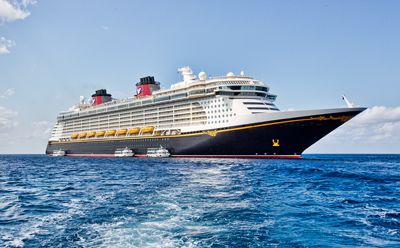 1. Norway – No one ever accused Disney of missing marketing opportunities. Anyone heard of a little movie called Frozen? It did alright. After announcing Norway itineraries with Adventures by Disney, Disney Cruise Line has followed that up with the first ever sailings through the Norway Fjords on the Disney Magic! Can you even imagine how awesome and gorgeous? There are both 7– and 9-night options. With stops at Stavanger, Alesund, Bergen, and Geiranger (all in Norway), this new itinerary is going to be amazing! I can't wait to see what wonderful excursions Disney has in store!
2. Iceland – That's right, Disney is visiting Iceland too! On a great 11-night itinerary that sails to Norway, as well! After departing Copenhagen, Denmark, and visiting the Norwegian ports of Oslo, Kristiansand, and Stavanger, the Magic makes two stops in Iceland in Akureyri and Reykjavik. The Reykjavik stop even includes a somewhat rare thing for Disney Cruise Line – an overnight in a port! That's an amazing opportunity. And if that weren't enough, there's a stop in the Faroe Islands  (Ed., this stop was just replaced with Kirkwell, Scotland) before ending in Dover, United Kingdom. Not too shabby, right?
3. Baltic – After a several year absence, Disney is finally returning to the Baltic. The highlights of the Baltic cruises are the Northern capital cities like St. Petersburg, Russia; Berlin, Germany; Tallinn, Estonia; Helsinki, Finland; and Stockholm, Sweden. The last time Disney sailed the Baltic they sailed out of Dover, England, but this time on the 7-night sailings Disney is sailing roundtrip out of Copenhagen, so that's a great opportunity to spend some time there before or after your Baltic cruise. The 12-night sailings overnight in St. Petersburg and are roundtrip out of Dover. That's a long list of great ports.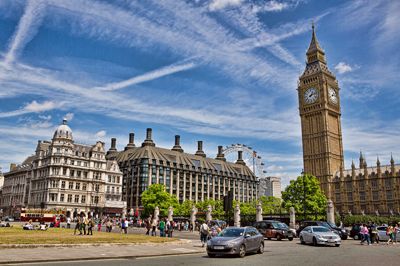 4. Mediterranean – After the success of the Med cruises last summer, and considering how well they've been selling this summer, it's no great shocker that Disney is returning. One big difference is that all of the 2015 sailings in the Med are shorter 5 or 7 night sailings. Not great if you wanted to relax on a longer cruise, but really great if you want to pair it with a land vacation. You'll have more time to explore Europe and because the 2015 Med itineraries are shorter, the prices are better. I didn't say outright cheap, but better. Compare those babies to the 12-nighters and you'll see what I mean.
5. Transatlantic – I am loving the Transatlantic itinerary this time. So far only the Eastbound crossing has been announced, but it's a great one. This 15-night sailing leaves Port Canaveral on May 15th and guess where the first port is? New York, New York! I've sailed Disney out of New York before and let me tell you, there are not many cruise experiences cooler than sailing past the Statue of Liberty. It's awesome. Then it's off to Canada for a stop in St. Johns, Newfoundland. Up next is Reykjavik and then Oslo, before ending with an overnight in Copenhagen! I mean seriously? Was there a bad or even so-so port in that list? No.
6. Dover to Barcelona –This is another repositioning cruise. The bad thing about one-way cruises? One-way airfare. The good thing? Extra time to visit the starting AND ending city which in this case would be Dover and Barcelona, Spain. Ports along the way are Vigo, Spain; Lisbon, Portugal; and Gibraltar, United Kingdom. Here's a good tip for one-way air. Buy a roundtrip ticket into London or Barcelona, whichever is less. Then buy a one way flight within Europe. Flights between European cities can be very cheap. We found some for $100 last summer from Barcelona to London.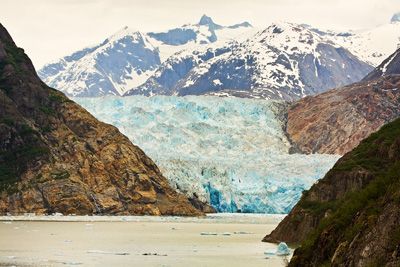 7. Alaska – Alaska isn't new, but it's still one of Disney's best itineraries. Our Alaskan cruise was absolutely in our top two itineraries. The day we spent sailing through Tracy Arm was one of my favorite days ever on a cruise ship. We lined up our deck chairs and didn't leave our spot all day, except to bring food back! And the food was an excellent barbeque on deck. Almost every day of the trip was spent with beautiful landscapes on all sides of the ship. We saw whales, eagles, seals, so much wildlife! Kayaking in Ketchikan was one of our favorite excursions we've ever done. The pools onboard were the perfect temperature and I wish we'd discovered that earlier in the cruise. I seriously cannot recommend an Alaskan sailing enough. If airfare into Vancouver is scaring you, look at flying into Seattle. There are lots of options to get to Vancouver from there.
8. Panama Canal – Sailing through the Panama Canal has got to be a highlight for anyone. Until the expansion project is complete, Disney only has one ship that will fit through the canal – the Disney Wonder. The canal crossing is May 1–15, which is tough for those with kids in school, but think of the experience! The 2015 crossing sails out of Miami and stops in Cozumel, Mexico; Cartagena, Colombia; Puerto Vallarta, Mexico; and Cabo San Lucas, Mexico. It ends in beautiful San Diego, California!  This is a great itinerary, and while it does involve one way flights, we're talking all within the continental United States. Airlines here are much more reasonable on one-way flights. Gone are the days where you could get a roundtrip ticket cheaper than a one-way flight.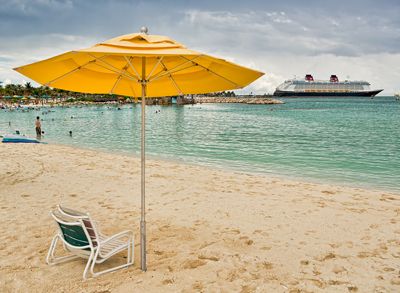 9. Double Dips – Disney also has some double-dip cruises on the Dream in 2015! What's a double dip you ask? Double dips are sailings where you don't stop at Castaway Cay once – you get to go twice! Yay! If you've been to Castaway Cay before you know there's no such thing as too much time there. In fact, I'd be happy with a cruise that only stopped there multiple times. It's truly an amazing stop. We've done an itinerary on the Magic that stopped at Castaway Cay twice and loved it. There are six of these 5-night sailings on the Dream in the summer of 2015. If you are on the fence about which Bahamian cruise to pick, pick this one.
10. San Diego to Vancouver – One more repositioning cruise for you! San Diego to Vancouver, British Columbia. This sailing is a 5-night sailing leaving on May 20 and it only has one stop! But my word, what a great stop. San Francisco!! Wouldn't you love to sail under the Golden Gate Bridge? I know I would. And a chance to spend a day in San Francisco at the Walt Disney Family Museum, Fisherman's wharf, Alcatraz, etc.? There are just so many places to visit in San Francisco. Follow up your exciting day there with two days at sea and cap off your sailing with a few days in Vancouver. You won't be disappointed!
Oh my word! How will we ever pick? Did you decide on one?