10 Tips for Disney Cruisers Heading to Europe
Did you hear Disney Cruise Line is sailing to Europe again this summer and next? Are you one of the lucky cruisers headed there? The Disney Magic has begun its voyage across the pond, so I thought it might be a good time to post some tips specifically for those meeting her there. If you are currently on the Magic, I'm afraid this is too late and I must apologize to you. I'm sure these were the exact 10 tips that would have completed your planning and I have failed you. For everyone else – 10 tips for your trip to Europe for a Disney cruise!
1. Packing Tips – Unless you are flying Southwest or carry certain credit cards, checking bags stateside has become expensive. How many of us try to cram everything we own into a carry on to avoid baggage fees these days? Well good news: when flying internationally almost all airlines will allow you to check one bag…phew! Checking two, however, will be quite expensive, so stick to one! Plan to do laundry onboard and pack as light as you can. While packing, you do need to be aware of dress codes in the places you plan to visit. The Vatican, for example, does not allow visitors to wear shorts or sleeveless shirts, so make sure you have appropriate clothes. You should also be aware that lost luggage is a more common problem when traveling internationally. When you're packing, spread each family member's clothing across more than one bag. That way if one of your four suitcases is lost, little Sally still has some clothes in other bags and isn't stuck with what was in her carry on for the entire cruise. As you can imagine, if your luggage is still in transit when your ship is leaving, it's going to be pretty hard for it to catch up with you.
2. International Flight Tips – At first thought, spending eight hours on a flight sounds awful. In reality it's not as bad as you think. On flights of that length there will be complimentary meals served, which is pretty much unheard of on stateside flights these days. I recently sat next to a gentleman from Norway on a 5 ½ hour flight across the US and he was shocked that we needed to pay for something to eat on that long of a flight. On international flights on almost every airline you will be served one, or even two, meals. Many flights will also pass out toothbrushes and toothpaste for you to use at your leisure. I can't even tell you how wonderful brushing your teeth feels after eating and sleeping and sleeping and eating again. There will also be movies to watch to pass the time, usually with several to choose from. That long of a flight can still be a challenge for little ones, so be prepared with whatever you can to keep the little ones comfortable and entertained.
3. Go at Least One Day Early – Yes, this is a standard tip of mine with cruises, but it's even more important when travelling overseas. Flight delays and missed connections can mean missing your cruise. Going at least a day early will also give you a chance to adjust to the time zone. Odds are that you will get at least a couple of hours of sleep on the plane: and you've just arrived in an amazing city with lots to see and do. Stay awake as long as you can that first day and shock your system into its new time zone! On our first cruise out of Barcelona we toured until about 4:30 pm on the day we arrived, had dinner and then tried to stay awake as long as we could in our hotel room. We made it all of about 15 minutes once we were in the room. But no worries, we slept all night, and woke up the next morning refreshed and ready for our cruise! Perhaps the biggest reason for coming in early is giving yourself some time in the amazing city you are sailing from. You've already paid for airfare to Europe! Now take advantage of it.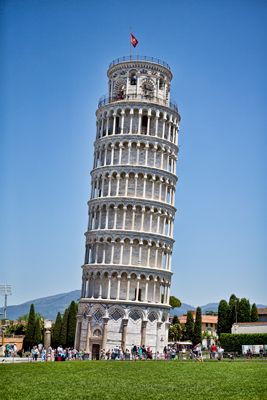 4. Turn off Cell Service on Your Phone – That's a scary thought, right? Okay, at least be prepared. First, call your cell phone provider and get options for an international plan. Usually you can add limited texting for a minimal amount which may be helpful to check in back home occasionally, but my experience is that a voice or data plan are considerably more expensive. Pro tip: make double sure you understand what you are getting! My husband's office was shocked by a $3,200 phone bill after a two-week trip overseas due to a misunderstanding on which countries were covered in the international plan (luckily it got worked out). You could also look into getting a European SIM card but that usually involves either a European phone or an unlocked US phone.
5. Find Free WiFi – When in doubt, put your phone in airplane mode and use WiFi. You will be amazed at what you can get done on WiFi. You can send messages to each other with iMessage on Apple products, connect through Facebook, email and other options. The real trick is finding a hotspot, and preferably a free one. The WiFi onboard is somewhat slow, and not cheap. In ports you'll be surprised at how often you can find free WiFi. We became expert WiFi hunters on our last 12-night Mediterranean cruise; Teenagers can sniff it out like bloodhounds. When you're walking to your next destination, keep a phone out and look for networks as you go. Our entire family pulled out our phones in joy every time one of us found a hotspot and we blasted social media from every direction. Many restaurants and cafes also have hotspots (although some have systems that text you the free WiFi code, a text you won't get if your phone's cell service is turned off per tip #4 above). Stop in and sample the local fare and reconnect occasionally. We spent an hour in an amazing open air café in Mykonos, sampling desserts and catching up on everything happening back home. Also possibly making our friends back home insanely jealous. Bonus. Finally, buying international phone cards in newsstands abroad can be an inexpensive way to make calls if you really need to make voice contact.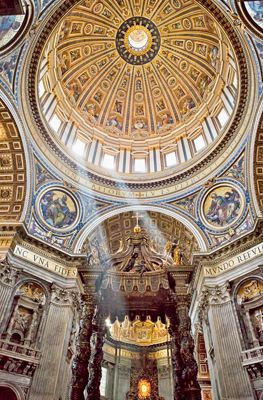 6. Bring an Electrical Adapter/Converter/Transformer – You may or may not need a adapter/converter/transformer when you travel abroad. You will not need one at all onboard, so your need will really be based on your plans for travel before or after your cruise. Even if you're only spending one night in a hotel and feel like you can wait to charge your devices once you board, think through everything you plug in in the mornings when you get ready. Are you going to forever hate your boarding picture if you couldn't plug in your flat iron that morning? Maybe not, but think through it all. If you decide you need one, you can find adapters/converters/transformers everywhere from Target to high end travel stores. There are a lot of guides on the web for what to get. Here's one from REI. And here's an adapter (or another option) some have found useful. If you need a converter/transformer, something like this one might help.
7. Get Local Currency – While you'll be able to use your MasterCard or Visa almost anywhere, you will need at least a small amount of local currency. It's especially good for tips, street vendors, and bargaining power when buying souvenirs.  Getting local currency is not hard. You may want to convert some before you leave, but once you are there it's not hard if you want or need more, and the exchange rate is often better once you are there.  ATM's abroad work just like ours and most have English options. Most US banks will charge a small fee but you'll get a great exchange rate. Before you leave, check with your bank to make sure your card will work overseas and let them know you'll be traveling so they won't shut it down when they see unusual activity. Stick to actual bank ATM's to be safest. If you are planning on using mainly credit cards, it may also be worth finding a credit card with no foreign transaction fees. It's probably not a bad idea to bring a back-up just in case there is a mix up and one gets turned off. Guest Services onboard can also convert limited amounts of currency when you need.
8. Protect Your Belongings – Pickpockets thrive in cities where tourists abound (both here in the US and abroad), so you need to take some precautions. I highly recommend getting something safe to carry your passports and money in. I usually wear a body wallet similar to this one under my shirt when travelling abroad without my husband; my teenagers used a neck wallet under their shirts similar to this one when they traveled without us. When we are all together, we invested in a great backpack similar to this one which is slash proof, has locking zippers and will even lock around table legs when you stop to eat somewhere. I tend to travel with my camera around my neck, so I also purchased this slash proof camera strap for extra security. Being alert and aware of your surroundings is your best defense, but extra precautions won't hurt.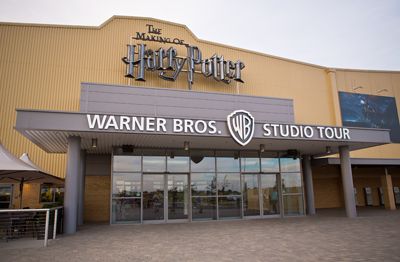 9. You Can Still Do Excursions on Your Own – An excursion on your own in a foreign country can be fairly intimidating, especially one where there is a likely language barrier. If you're more comfortable paying for official Disney excursions there is certainly nothing wrong with that, and there are some great ones. But if you're willing, you can save a lot of money and customize what you want to see. It will take some preparation beforehand. Decide what you want to see and plan your day. An app like City Maps 2Go is a great one to get. You can download maps before you go and use them once abroad without any need for WiFi or cell coverage (it works with your phone in airplane mode). You can also buy paper maps cheaply in newsstands wherever you are travelling. Public transportation in Europe is easy and inexpensive. A BIRG ticket purchased for around 12 Euros (less than $14) in the newsstand in the Civitavecchia train terminal will get you to Rome and back, as well as cover any busses and/or metros you use that day in Rome. Compare that to a $99 per person bus ride only to Rome when booked through Disney and you will see why many people go on their own. Rick Steves has some great articles on train travel in Europe. Buy whatever attraction tickets you can online before you go. Buying tickets to the Vatican and Coliseum in Rome for example, can save you hours of waiting in line. Going on your own will take a little more work before you leave, but the results can be worth it. Some of my fondest travelling memories are wandering the streets of a foreign city, taking in the sites at my own pace, sampling the local cuisine and experiencing the culture. My biggest words of caution here? Don't be late!! The ship will not wait for you. Leave yourself ample time to get back to the ship. Travel delays can and do happen.
10. Get Travel Insurance – I always recommend travel insurance on a cruise, but when travelling abroad extensively it's even more important. On our first Mediterranean cruise, we almost didn't make it due to a volcano in Iceland erupting and disrupting flights all over Europe. A volcano!! In Iceland!! Who would have thought? On our second Mediterranean cruise my very healthy mom came down with pneumonia a few days into our cruise. She racked up over $5000 in medical bills and was almost made to stay in a hospital in Athens where her costs would have jumped into the tens of thousands. Their very good stateside insurance policy covered nothing that happened overseas, but fortunately they had purchased travel insurance. It could have been financially devastating without their modest investment into travel insurance. Let me leave you with this final tip/admonition: get travel insurance, especially when travelling overseas.
So what tips for travelling abroad can you share with us? We'd love to hear!