18 Ways Dining at Disney World is Different in the Pandemic
Frequent Walt Disney World visitors usually have the dining system down. They know how to make reservations, when to make reservations, where to eat, what to eat, and what the the procedures are when they arrive at the restaurant. Enter Coronavirus and all that hard-won learning is no longer applicable.
Here are the new things you need to know regarding dining at Disney World.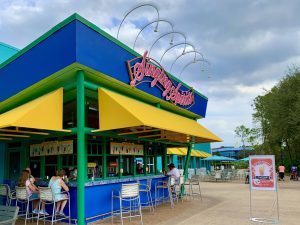 1. No Dining Plan
While the Disney Dining Plan was not right for everyone, a significant number of Disney World guests are devotees, swearing that it helps them plan, budget, and save money on vacation dining.
During the pandemic, Disney has discontinued the Dining Plan. There is no word on when, or if, it will return. Nor do we know if there will be changes to the plan if it returns.
2. Restaurant Hours Have Changed
Many Walt Disney World restaurant hours have been altered during the pandemic. Before getting your heart set on having a particular meal at a particular location, be sure to check the DisneyWorld.com website for current hours.
For example, if your favorite in-park dinner was Animal Kingdom's Tiffins, then you'll need to rethink your plans. Now that Animal Kingdom will be routinely closing as early as 5:00 p.m., dinner is no longer at option at that location.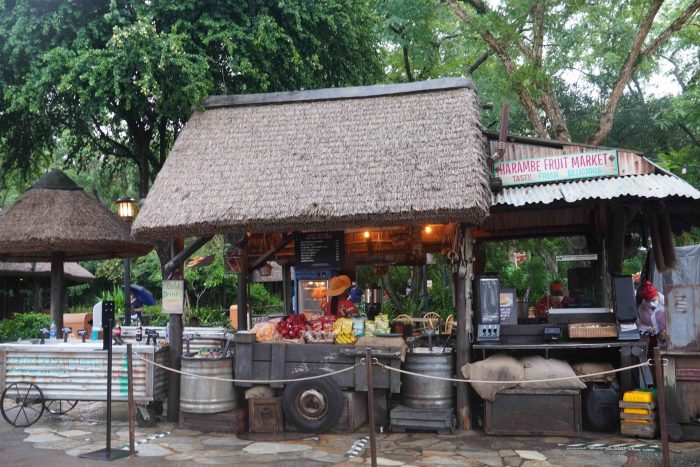 3. Mobile Order May Be Required
Several years ago, Disney began rolling out a mobile order option at some, but not all, quick-service restaurants on property. Mobile order is now all but required at all quick-service locations. Access this via the MyDisneyExperience app on your mobile device.
4. No Character Meals
Well, that's not entirely true. There is a bit of kinda, sorta character dining at some of the restaurants. For example, at Topolino's at the new Riviera Resort, there is a "socially distant character breakfast." Costumed "fur" characters stroll through the dining room, wave, and dance, but they will not stop at individual tables to sign autographs or pose for photos.
5. No Dinner Shows
Aerosol-spewing song and dance do not mix well with dining. The Spirit of Aloha and my family's must-do The Hoop-Dee-Doo Musical Revue are currently shuttered.
6. No Buffets
A few of Disney World's many typically buffet-style restaurants are open, but their menus have changed. For example, Chef Mickey's in the Contemporary Resort has stopped serving its giant buffet and now offers platters of food brought to individual tables, to be served family style. You can get more of any item, but you have to ask for it.
Other buffet restaurants, such as the Magic Kingdom's Crystal Palace, are currently closed.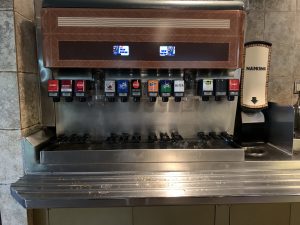 7. Your Favorite Restaurant May Not Be Open
As I just mentioned, many of Disney dining's stalwart institutions such as Crystal Palace are temporarily non-operational. Others on the wounded list include Casey's Corner, Cinderella's Royal Table, Columbia Harbour House, the Friar's Nook, and similarly lengthy lists in the other theme parks; all the dessert parties; and of course all the restaurants located in the hotels that are currently closed.
8. Your Favorite Item May Not Be On the Menu
Most Disney restaurants have streamlined their menus, serving a smaller selection of items. For example, I dined at Tiffins for lunch in November 2019. At that time, the menu listed 10 appetizer choices and 9 entree choices. The menu has now been whittled down to 6 appetizers and 6 entrees.
Expect similar parings across the board.
9. You Can't Walk and Snack
This is a big one — the days of munching on popcorn as you stroll from ride to ride are now paused. Disney has mandated that all food must be consumed while you are in a stationary position, not while you are walking or otherwise moving about. You can still get your Mickey bar or Dole Whip, but you have to stay in one place while you consume it.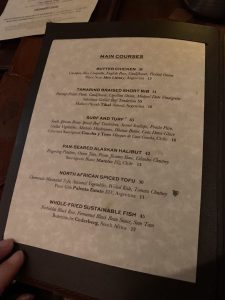 10. You May Need a Health Check to Dine
All guests are subject to a temperature check when entering the theme parks, a de facto pre-dining health check. Additionally, there are now temperature screenings before you can dine at many of the restaurants in the Disney resort hotels.
11. Condiment Stations are Different
A key draw of some Disney World quick service restaurants, such as Cosmic Ray's or Pecos Bill's, was their bountiful "topping bars" where you could serve yourself a variety of sides and condiments to personalized and embellish your burger or nachos. The serve-yourself aspect of these places is now diminished, with things like the endless ketchup pump replaced by single serve packets.
Additionally, other self-serve food items, such as soda dispensers, may be full-service only.
12. The Reservation Process is Different
In pre-COVID days, guests could make dining reservations up 180 days in advance. The current time frame is up to 60 days in advance.
13. You Need a Park Reservation AND a Restaurant Reservation for Many In-Park Dining Experiences
All visitors currently need a reservation to enter the theme parks. You likely also need a reservation if you want to dine at a popular in-park restaurant such as, say, Be Our Guest. Neither reservation alone will get you in the restaurant.
14. You Can't Park Hop to Dine
Park Hopping, the practice of visiting two theme parks in one day, is currently discontinued. For years, my family's preferred touring style was to visit Magic Kingdom, Hollywood Studios, or Animal Kingdom in the morning and then hop to Epcot in the evening, specifically to take advantage of the bounty of restaurants there. This may be the time to branch out and revisit some of the forgotten gems in the other parks.
15. Reservations May Be Required to Dine at a Hotel Other than Your Own
Pre-pandemic, you could pop into any Disney resort hotel, walk up to the restaurant podium and, pending availability, be seated to dine. Currently reservations are required to dine at hotels other than your own.
16. Your Menu May Look Different
With the aim of reducing the number of high-touch surfaces you encounter, Disney has put away the multi-page, leather-bound menus previously offered at many locations, in favor of QR code electronic menus or disposable paper menus. If you're not familiar with QR readers, now may be the time to learn.
17. You Must Have a Mask on Hand
While guest are obviously not required to wear a mask when physically eating (ewwww), you will need to wear a mask when you enter and exit Disney dining venues. If you're at a full-service restaurant, it's also polite to wear it when you're placing your order or otherwise interacting with your server when you're not actively eating.
18. Cashless Payment is Preferred
Disney is encouraging guests, whenever possible, to refrain from using cash as a payment method in the restaurants, or anywhere else at Walt Disney World. Bring a credit card, debit card, Disney gift card, MagicBand linked to a Disney hotel account, or a form of electronic payment such as Apple Pay.
How do you feel about these temporary changes? Do they impact your decision to visit Disney World right now?