10 Points of Comparison between Cruise Loyalty Programs
I spend a lot of time talking about Disney Cruise Line and my deep abiding love for it. Disney, like all major cruise lines, has a loyalty program for repeat guests called the Castaway Club. These programs are all somewhat similar, but they all are different as well. So, let's compare! There are lots of cruise lines out there, but I'll stick to five of the biggest players in the American market like Disney, Royal Caribbean, Holland America, Norwegian and Carnival. And, here are 10 things you may be wondering about these cruise lines' loyalty programs.
1. What Are The Loyalty Programs Called? – Perhaps not surprisingly, every cruise line takes great pride in their loyalty program and calls it something different. Repeat guests on Disney Cruise Line for example, are called Castaway Club Members. On Royal Caribbean it's the Crown and Anchor Society. On Holland America they are members of the Mariner Society, and on Norwegian it's called Latitudes Rewards. Carnival calls it their VIFP program. Otherwise known as a Very Important Fun Person. See what they did there? Who doesn't want to be a very important fun person?
2. How Do I Become A Member? – The standard way is by sailing. With Disney you are automatically registered after your first sailing. Disney will send you a card with your membership number on it after your first sailing (but don't worry if it doesn't come in the mail, you can call and get the number). After you have sailed Royal Caribbean, just take your sailing date and ship name and register online. You can also register while onboard your first cruise with Royal Caribbean. On Carnival you can actually register before you ever step foot on a ship and take advantage of some discounts for members. With Holland America, you are automatically enrolled after the first time you sail with Holland America, but you will also be enrolled when you make your first booking if you've previously sailed on a line that they have a relationship with – Princess, Cunard, Seabourn, Carnival or Costa. Finally, Norwegian will let you register with Latitudes as soon as you have made a booking, but you will not receive any membership benefits until you have completed your first sailing.
3. What Do Levels Of Membership Mean? – All cruise lines have different levels or tiers of membership. Basically, the more you sail, the higher your level and the higher your level, the more benefits you will receive. Disney currently has three levels of membership – Silver, Gold, and Platinum. Royal Caribbean has a whopping six levels – Gold, Platinum, Emerald, Diamond, Diamond Plus and the Pinnacle Club. Holland America has five – Star Mariner, 2 Star Mariner, 3 Star Mariner and so on, and Norwegian has four levels – Bronze, Silver, Gold and Platinum. Carnival also has five levels – Blue, Red, Gold, Platinum and Diamond.
4. Do You Change Levels Based On Number of Sailings Or Number Of Days Onboard? – That depends on the cruise line. On Disney your level is based on the number of sailings you've completed. A 12-night Mediterranean cruise counts the same as a 2-night cruise to nowhere (much to the chagrin of guests who prefer the longer cruises). On Carnival it's calculated by days spent on a cruise, not by number of sailings. After you've spent one day on a cruise you are at the second level. To achieve the highest level you must spend 200 days on a cruise! Holland America bases their membership levels on days onboard but there are some other ways to advance which are listed below in #5. Royal Caribbean and Norwegian also both base it on number of nights sailed with other ways to advance listed below as well. FYI, when a cruise line says days onboard, it actually refers to the number of nights you are sailing. For instance, on a 7-night cruise you are onboard the ship for portions of eight days, but it counts as seven days onboard.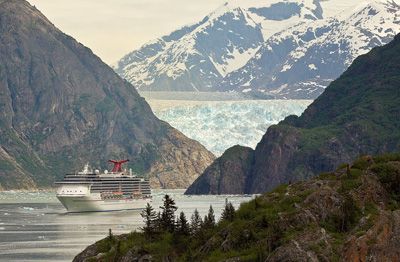 5. Are There Any Other Ways To Change Levels? – On Disney? No. Nor on Carnival. But the other cruise lines all have additional ways to advance, which is good considering how many nights you would have to sail to reach their highest level if that was the only option! 700 nights on Royal Caribbean anyone? While that would not be a bad thing in practice, it would be very bad for your wallet. On Royal Caribbean you can earn double points by booking a suite. With Holland America you can earn more points based on purchases made onboard and dining at the specialty restaurants onboard. There are also extra bonuses for sailing in suites and purchases of over $300 onboard. With Norwegian you can earn bonus points by booking a suite and booking nine months or more in advance. You can also earn bonus points when you book a Latitudes Insider Offer which means you are already a member and taking advantage of the special offers for members. It's the circle of life…
6. Are There Discounts On Cruises Once You Are A Member? – Yes! There are different ways to get them, and various restrictions, but once you've sailed you can get a discount on your next cruise. For Disney the trick is to book your next cruise while you're onboard. As long as you're sailing within 18 months and aren't sailing on a blackout date, you'll pay a reduced deposit, get 10% off the cruise fare and an onboard credit. Carnival has discounts on sailings just for members as well as special offers like 2-category upgrades. The highest-level member can also take advantage of a 3rd and 4th guest sails free offer. Here's a tip for Carnival – make sure you compare their loyalty program offers to offers available to everyone. They're not always that great of a deal. With Norwegian you can purchase a future sailing certificate onboard for sailings of six nights are longer and you'll get an onboard credit for the cruise you are on. Holland America offers half off (and even complimentary fares for certain levels of membership) on the 3rd and 4th guests in a room on select sailings for Mariner Society members as well as special offers on select sailings. Royal Caribbean offers a reduced deposit and onboard credit when you buy a NextCruise Certificate for a future cruise onboard. There are also some special rates for members on select sailings as well as discounted upgrades on select sailings for higher level members. In the best benefit available, Crown Anchor Society members can even earn free cruises! It's only available to the highest levels but it doesn't get much better than free!
7. What Are The Benefits Between Sailings? – Disney's Castaway Club members who have sailed more than five times usually get an early booking advantage for new itineraries.  With the way Disney's prices can shoot up the first day, that's a big advantage!  Once booked, if paid in full, they also get to book onboard activities earlier than guests who have never sailed before.  Carnival, Norwegian and Royal Caribbean cruise lines send out a newsletter of sorts to members.  Holland America's Mariner Society members and Royal Caribbean's Crown and Anchor Society members get advance notice of sales and new itineraries.  Mariner Society members also get priority booking for excursions once they reach certain tiers.  Higher-level Crown and Anchor members get priority waitlisted for excursions and spa reservations.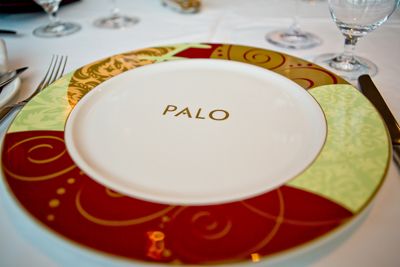 8. What Are The Benefits Onboard? – There's no way to list all of these, but here are some highlights! Castaway Club members on Disney cruises will get a welcome gift in their room usually consisting of a bag of some kind with some other small gifts. Higher levels will get additional freebies like complimentary meals at the specialty restaurants, shopping discounts, and additional small gifts. There will also be a reception for higher-level members with free alcohol and snacks. Royal Caribbean has a Welcome Back Party for all levels of members on longer cruises. They also give a booklet containing discounts to loyalty program members. Higher levels receive pins and other welcome gifts, as well as concierge lounge access and priority seating at shows. Carnival has a reception for higher levels on longer cruises as well, and there are also some gifts given out to higher level members. The highest level has a great perk – unlimited complimentary wash and fold service for laundry! Woohoo! No more taking home dirty clothes! Holland America has a champagne brunch for all members as well as a welcome gift. There are also some shopping discounts and specialty restaurant discounts for higher levels. The two highest levels also get complimentary laundry and pressing. Man, I love that perk! Norwegian's Latitudes members of all levels get shopping discounts, internet discounts, a pin and a cocktail party on most ships. Higher levels get priority tenders, a welcome gift, discounted laundry and concierge service.
9. Any Other Miscellaneous Perks? – Disney usually sends its members car magnets after the first time they sail or when they change levels, and lately they've sent collectable lithographs as well following each sailing of a Castaway Club member. Holland America has a 15% discount for most levels of membership at ShopHollandAmerica.com and a free subscription to Travel + Leisure magazine or Food & Wine magazine for the highest levels. Most membership programs have dedicated website areas for members as well as a dedicated phone line. It's good to be a member!
10. Do The Programs Ever Change? – Absolutely. Sometimes to the detriment of loyal cruisers! Cruise lines periodically restructure their programs (usually making it harder to reach the higher levels) and sometimes people lose the higher level they had once achieved. To their credit, most cruise lines try to grandfather loyal cruisers in or give them an easy way to catch up. For the record, if I had to guess, I'd say a restructuring is coming for Disney. Probably to a similar system to all the other cruise lines where levels are based on nights onboard as opposed to number of sailings.
So did I leave any important differences out? What do you like or dislike about the loyalty programs?