Cruising for Kids: Disney Cruise Line versus Royal Caribbean
Ever since my early days as a parent, I had been told that if you're going to take your child on a cruise, Disney Cruise Line was the way to go. My daughter went on her first Disney cruise for her second birthday, and she was hooked. But things are a little different now, to say the least, in the cruising world. I chatted with Annette Jackson, Director of Travel Sales for the TouringPlans Travel Agency to find out how things are right now for families who are looking to cruise with kids between Royal Caribbean and Disney Cruise Line.
The last thing a parent wants to hear on a vacation from their kid is "I'm bored." This is especially true if you're on a cruise, since you can't just go somewhere else, and because you've spent a pretty price to get on the ship. How do the offerings for kids compare right now between the two cruise lines?
Right now, Disney has limited guest access to the Oceaneer Club and Lab. For sea days, you can reserve a 1.5-hour slot, and for port days you can reserve a 2.5-hour slot. You can request additional time each day, but it isn't guaranteed. Kids arrive, are assigned to a group, and they rotate through the different parts of the club. That's a significant difference from before where kids were "free roaming" in the secured space. If your kid is obsessed with the Star Wars room, they'll only have 15 minutes or so for their session and then will have to move along.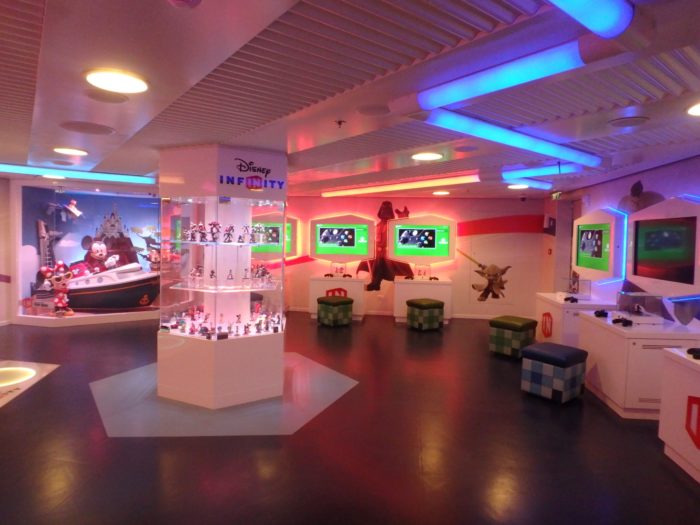 Other Disney Cruise activities include offerings like the Aqua Duck, Mickey Water Slide, Mini Golf, Shuffleboard, and a splash play area for younger kids.
Royal Caribbean also has limited capacity in their Adventure Ocean kids club on a first come/first serve basis on shorter cruises. For longer cruises, you have an allotment of hours, and you can request more but it isn't guaranteed.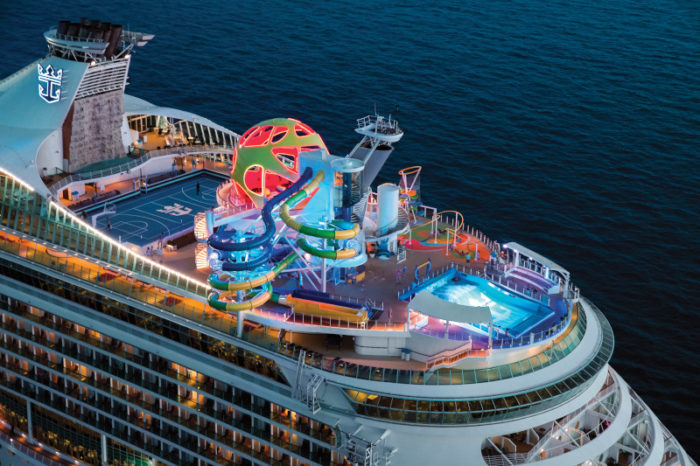 Other Royal Caribbean activities include Water Slides, Rock Climbing, Flow Rider, Ice Skating, Mini Golf, Shuffleboard, and a splash play area for younger kids.
COVID safety is a big concern, especially for those of us who are parents of younger kids who cannot be vaccinated yet. How do each of the cruise lines handle this?
Both Royal and Disney require vaccinations for all travelers ages 12 and up for upcoming cruises sailing out of Port Canaveral, and testing will be required at the port for embarkation. Once on the ship, masks are required on Disney indoors unless eating, and social distancing is emphasized. What I didn't see on my sailing on the Disney Dream was a lot of enforcing proper mask usage — there were a lot of people wearing masks over their chins.
On Royal, they did a much better job with crew members reminding people to cover their nose and mouth. There are locations on board a Royal Caribbean ship where masks are not required if you are vaccinated. You have to show your card and a wristband for access to some of those locations. In addition, for theater shows there was one floor for vaccinated guests and one for unvaccinated guests. COVID testing requirements for Royal vary depending on departure port and length of sailing.
If I have questions while I'm on the cruise, how would I get information?
For Disney Cruise Line, everything is done through the app, including chatting with guest relations. For Royal Caribbean, you could still talk face to face with a crew member about questions.
Both Disney and Royal have fantastic private islands. Anything to know about those?
With Disney, there's a virtual queue through the app to space parties out so people aren't gathering around the gangplank to head onto Castaway Cay. It's really only needed first thing in the morning for that initial rush, though. There's no virtual queue for Royal, but the line is spaced out to head onto Coco Cay.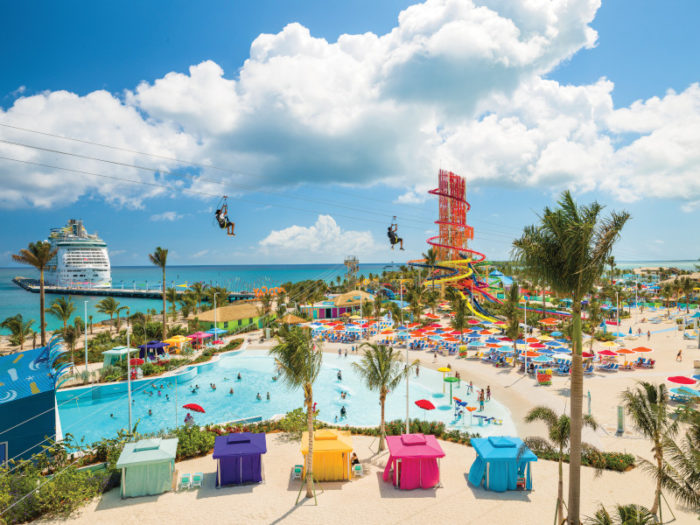 On the island, things are pretty much normal, although you'll see social distancing and crew-attended drink stations for both. All of the facilities on Castaway Cay are included (except for port excursions and rentals for things like floats or bikes). For Coco Cay, the beach and large pool are included, but the water slide thrill park is an extra charge.
Speaking of charge, how about price? 
Disney has started to roll out some discounts for upcoming sailings, but you can still expect to pay over $1200 for a party of 2 this fall. For Royal Caribbean, they are generally priced lower, and they have some amazing sales right now as well. A party of 2 starts at around $800.
If you were sailing with a family with young kids right now, what would you suggest?
Disney is still an amazing offering for kids, but you're paying a premium for those kids clubs. With the reduced access right now, it's hard to justify the extra price. If you've at all considered branching out on your cruise line experience, now's a really good time to give a look at Royal, too. Especially with the kind of sales we're seeing, it truly is an affordable family vacation.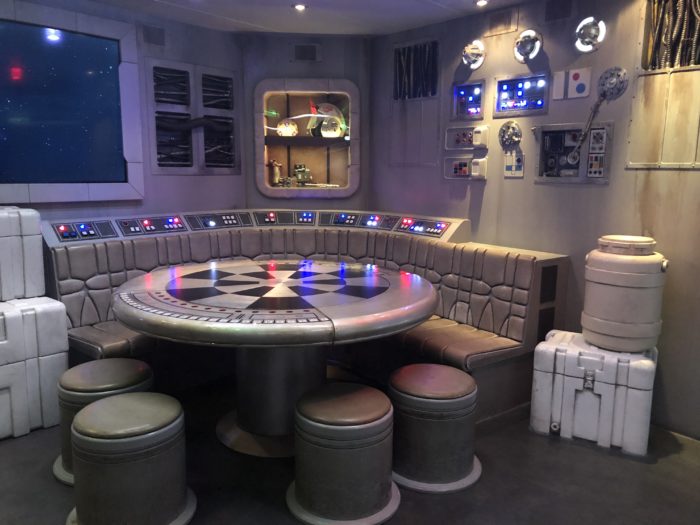 Pro Tip: If you are traveling with kids, toss a few card or small board games in your suitcase, though. With limited time and access to some kid areas, you'll be spending some more time than you may be used to on a cruise as a family. Board and card games are a great way to have some fun family time while sitting around and soaking up the sun.
Thank you, Annette, for your insights. Remember, if you'd like to book a cruise on Disney, Royal Caribbean, or any other cruise line, or book any vacation anywhere in the world, the TouringPlans Travel Agency can help at no cost to you. Contact them today for a no-obligation quote at Touringplans.com/travel.