Five Game-Changing Items to Bring on Your Next Disney Cruise
TouringPlans is pleased to welcome back guest authors Brian and Samantha, The DCLDuo.
Depending on your personality, packing for your next Disney cruise may be done weeks in advance with detailed checklists, or the night before in a hurricane of clothes and sunscreen. Either way, as cruising starts to resume here in the United States, we wanted to share five items we routinely take with us on a Disney Cruise that we've found we can't live without!
Before we dive into those items, it's always a good idea to check the list of prohibited items on the Disney Cruise Line website before you close and lock your suitcase.  The list is extensive and detailed and includes things like musical instruments, certain kinds of sports equipment, and drones, among many other items. Be sure to check it out before you set sail.
With that out of the way, here are some things we bring onboard with us for every cruise!
 #1 – USB Charging Hub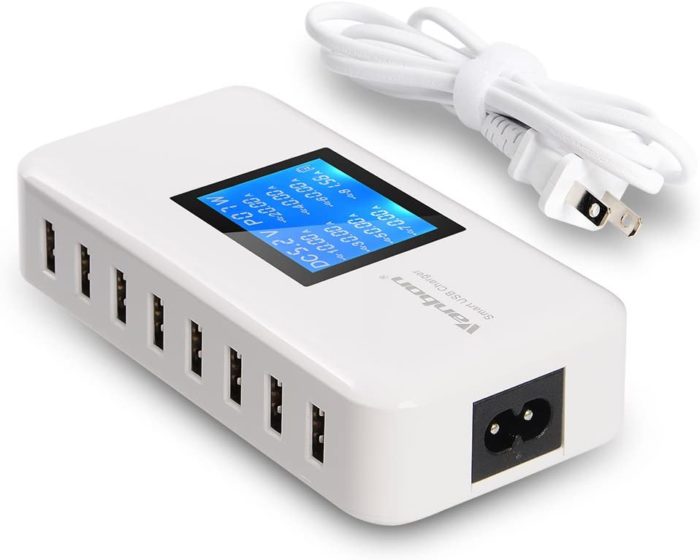 Let's face it, even if you're going to lock your cellphone in the stateroom safe (a difficult feat now that Disney has eliminated in-room delivery of the Daily Navigators), you probably still have several electronic devices in tow for you and your family.  From tablets for reading a book, to cameras to capture family memories, they all require power. While Disney Cruise Line staterooms are fabulous, they sometimes can't keep pace with the number of outlets or plugs a family might need to keep all their devices charged.
We won't even tell you what the electronics line-up looks like for two Disney Cruise Line podcasters and vloggers. But we will share how we keep all those devices powered – a USB charging hub. Why a charging hub and not a travel surge protector?  Simple, surge protectors are prohibited onboard, even travel sized ones. A charging hub also packs a high number of USB ports into one package.  One hub takes up one outlet but can charge up to six USB-powered devices. You can find a good charging hub on Amazon for about $30. One or two of those and you'll have all the power you need to keep your family going, with outlets to spare!
 #2 – Magnetic Hooks and Clips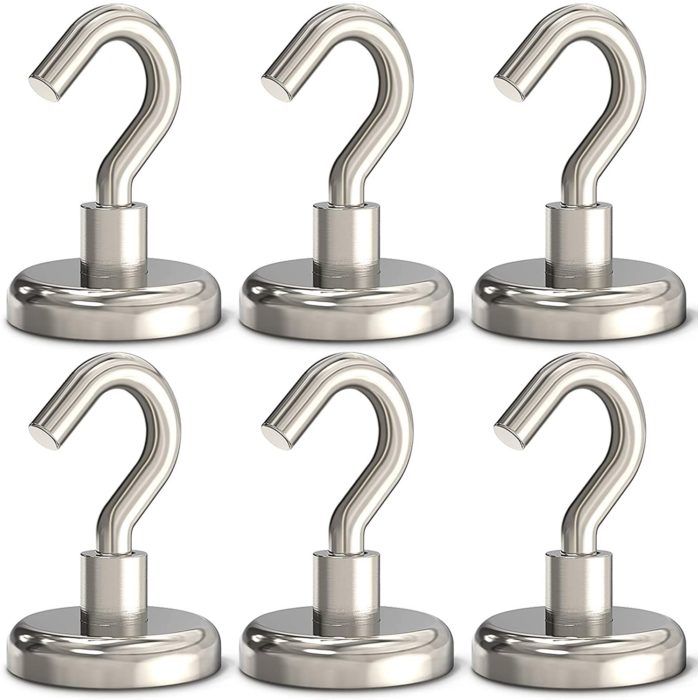 Disney Cruise Line has some of the most spacious and storage-friendly staterooms at sea. But, for those who love to stay organized, magnetic hooks and clips can really up your in-room storage game. The walls and ceilings of all the staterooms are made of metal. So, a few magnetic hooks and you've got a spot to hang those cruise lanyards that hold your Key to the World card, or baseball caps, sling bags, jackets, etc.  A couple of magnetic clamps and, voila, you can clip schedules, port excursion tickets or other paper items for quick access. Throw some hooks on the ceiling and pack a collapsible hanging shoe organizer and suddenly you've got cubbies for sunscreen and other loose items. Magnetic hooks and clips are a great way to stay organized onboard.  You can find a good set of strong magnetic hooks or clips for $10-$15 on Amazon.
 #3 – Collapsible Hamper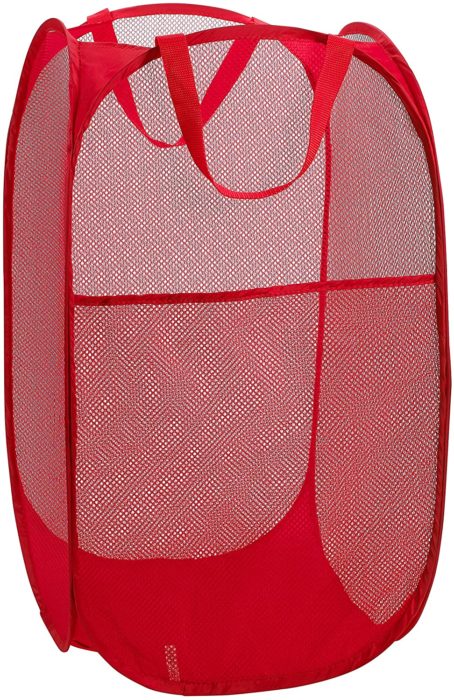 We usually take cruises that are 7-nights or longer, or couple shorter (and even longer) cruises with a trip to the parks or to visit a foreign city pre-cruise. We hate heavy packing and love to pack light.  I've been known to fly with a carry-on only for trips to Europe of a week or more. What voodoo is behind our ability pack light for longer trips? Laundry.
I know, I know – doing laundry on vacation? Gasp! That doesn't sound fun. But we discovered this trip a few years ago traveling to London when we found a service that would pick-up our laundry from our hotel and return it fluffed and folded the next morning for a price per bag. Similarly, we're DVC members and so usually have access to laundry on our Disney resort stays. Disney Cruise Line offers a very reasonable onboard self-service laundry, and you can even send items out for laundry or dry-cleaning while onboard. Bring along a ziplock with some detergent pods and dryer sheets and you'll save a few dollars (and your suitcase will also smell great). Onboard dry cleaning is also less expensive in some cases than what you'll find on land.
To help us get laundry done onboard, we love bringing a collapsible clothes hamper. For one, it fits nicely in our stateroom closet and keeps our dirty clothes out of the way. It also helps us take laundry to the laundry room and ferry it back for folding. You can find a nice quality collapsible hamper on Amazon for about $8-$10. It will take up very little room in your luggage but add a lot of value onboard.
 #4 – Towel Clips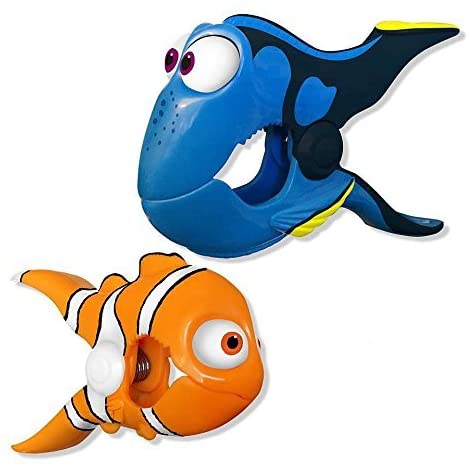 We love our time on the pool deck aboard a Disney ship, and our beach day excursions in the Caribbean. Whether it's the family pool area, the adults-only Satellite Falls, or Magen's Bay Beach in St. Thomas, lounging by the water is a great way to relax. Now, you don't need to bring towels with you, but we love to bring along towel clips. It can get windy on the top deck and towel clips are a great way to prevent your towel from blowing off your lounge chair. They are also helpful in spotting your seat amongst the sea of loungers and white towels. And they have the added benefit of signaling that you're still using your chair if you hop up for a quick dip in the pool. You can find a good set of towel clips for $10-$12 on Amazon, or for about $15 you might even find some fun Disney themed ones as well.
 #5 – Quick Access Holder for Your Key to the World Card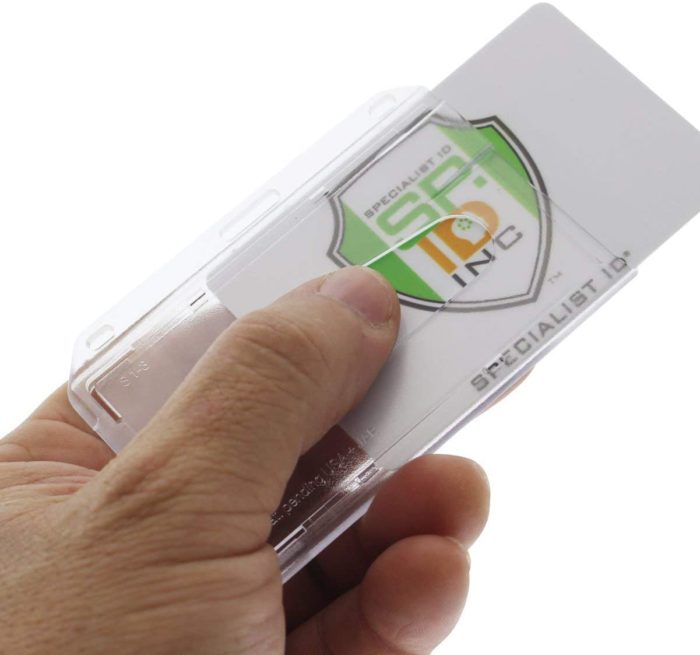 This next item is one we discovered through lots of trial and error onboard. Most Disney cruisers prefer to carry their Key to the World Card (your onboard room key and charge card) in a lanyard with a plastic card holder. But sometimes getting the card in and out of the holder can be a challenge, as the plastic sleeves can be pretty tight and even harder to manage when your hands are full. Enter a small tweak those who work in buildings with keycard access might be familiar with – a quick-access card holder. These holders allow you to quickly slide your card in and out, and some even allow you carry a second card (like those beer token cards you can buy onboard, or your Cove café frequent coffee card). A pack of 2-5 hard plastic card holders that will easily replace the soft plastic holder on your cruise lanyard typically run $8-$12 on Amazon and can be re-used cruise after cruise.
We've discovered these items over multiple cruises onboard and from seeing how other cruisers have solved their own inconveniences onboard. If you make them a part of your regular packing arsenal, we think you'll find you can't live without them in future cruises. If you have favorite items you bring along, we want to hear from you!
The DCLDuo are Brian and Samantha from Seattle, Washington.  They are avid Disney Cruise Line fans, as well as Disney addicts and Disney Vacation Club members.  They co-host a highly-rated semi-weekly Disney Cruise Line focused podcast available at Apple Podcasts, Stitcher, Spotify and most major podcast platforms.  You can also find them on YouTube or via their website.