Is Visiting Epcot Worth It in 2020?
Epcot is in the spotlight as major changes are on the way and festivals continue to add fun throughout the year. But what makes Epcot, Epcot? The true intent of Epcot, and whether or not the massive overhaul is welcomed, is a hot topic of conversation. Plus, throughout 2020 there will be construction walls practically in every corner of Future World. So, with all the changes and construction, is visiting Epcot worthwhile? I say "yes!" Let's take a look at why.
It's a World Showcase
Yes, there is the World Showcase – the section of Epcot that exhibits incredibly detailed pavilions that represent 11 different countries, but Epcot in its entirety is a showcase of the world. It pays homage to the arts as well as science. A visit to Epcot is to take in a sample of all the world's wonders.
The story is our species and how our ability to communicate has directed our fate and that of that planet – all told during a slow moving ride inside the park's icon. The story of the world's oceans, it's beauty, and diversity — yes, with a little help from Nemo and friends. The story of our ability to imagine and be creative is told at Journey Into Imagination. The story of the scientific method and its ability to make modern conveniences is told at Test Track. And the varied stories of our brethren across the globe are told in the architecture, the food, and the Cast Members.
To visit Epcot is to see that life, and our world, is beautiful.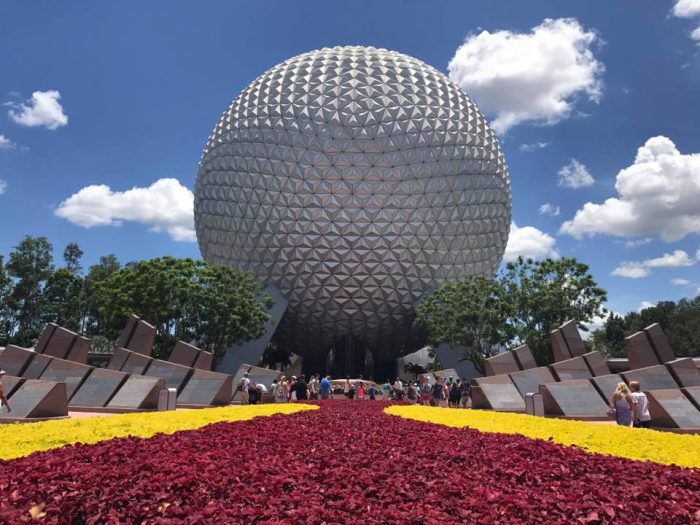 More Entertainment than any other Park
Epcot is one part science and one part art. The representation of art at Epcot is just so exquisite at times. Each pavilion in World Showcase has at least one form of live entertainment.
Over the years, the acts has changed, but there continues to be entertainment you cannot find anywhere else, unless perhaps you visited the actual countries themselves. Often the sound of one country's entertainment bleeds into another pavilion, or even across World Showcase Lagoon. To me this just adds to the festive atmosphere. Our world is lively and full of music.
There is so much entertainment at Epcot that I strongly recommend you view the schedule in advance so you can plan your day to include at least a few performances. My two personal favorites are Voices of Liberty (I tear up at every performance without fail) and Mariachi Cobre.  You can view the daily schedule of all the live entertainment at Epcot on TouringPlans, for free.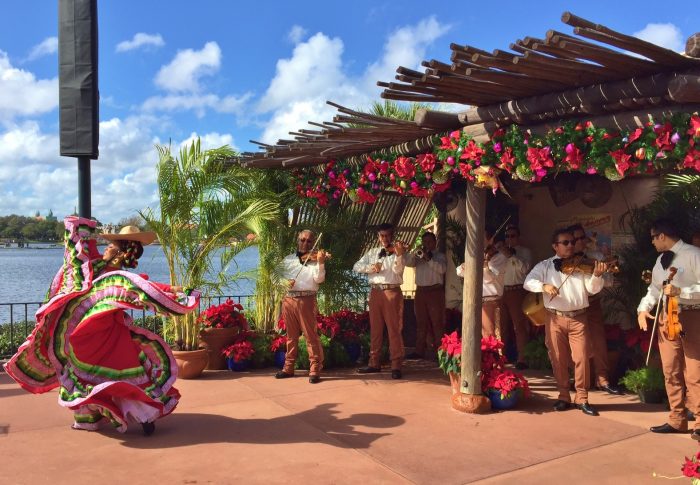 Epcot's Food is Delicious
Fun fact: you can sample some of the world's best cuisine even when there isn't a festival. Lots of folks tend to wait until Epcot is having one of its many festivals to sample flavors from around the globe. But great food is available year round at Epcot. Each pavilion has at least one counter service location or snacks area where you can purchase small entrees or other bites, and beverages.
With 11 pavilions you can easily make your own food and beverage tasting event when there isn't a festival happening. I recommend alternating between one food item at one pavilion then a beverage or sweet at the next pavilion. Chances are you'll either spend the same as what you would to purchase sample size tastes during one of the festivals, or perhaps a little less, and you'll be getting must larger portions.
If you ever have a craving for something specific you can use our free TouringPlans Menu Search to locate a specific food item like pasta, pretzels, tacos, and so on. You can use this feature to design your own food crawl around Epcot or all of Walt Disney World, really.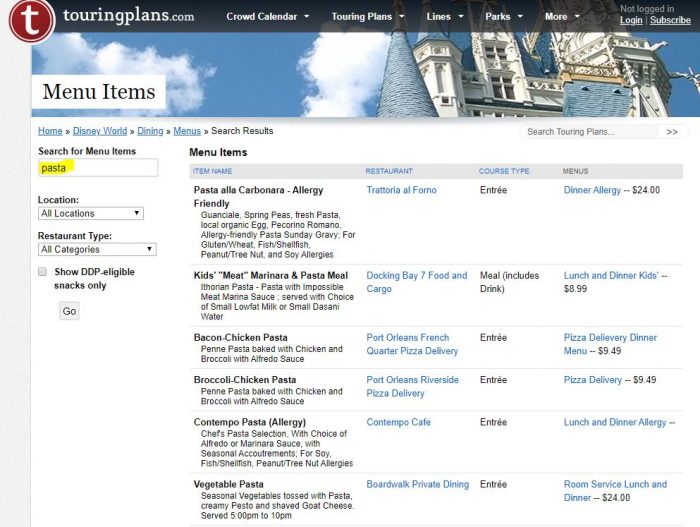 The Diversity of Attractions
Epcot is full of diverse experiences. Culturally there are representations of 11 different countries, including individuals who are interning from their countries. Having the pavilions around one lagoon, sitting side by side, helps show what a diverse world we live in. But it's not just the cultural diversity that makes Epcot worthwhile; it's the wide range of attractions too.
Thrill seekers have a few options with Test Track and Mission:SPACE while low-key chill types like me have Living with the Land and Gran Fiesta Tour. Furthermore, there's a variety of films throughout the park – with new versions on the way. There's even walk-through exhibits and mini-museums in the Japan pavilion, Morocco pavilion, and more. And don't forget Epcot is home to the second largest aquarium in the country!
Honorable Mention – Fun with Acronyms
My time as a Walt Disney World Cast Member led me to work in all four parks at one point or another, all the resorts, the Disney Magic and Wonder cruise ships, and even to be sent over to Disneyland for two weeks. I can say that some of my favorite memories as a Cast Member are from the time I worked in Epcot. Cast Members and guests alike have fun with creating new acronyms in place of Experimental Prototype Community of Tomorrow.
Here are some favorites:
Every Person Comes Out Tired
Every Paycheck Comes On Thursday
Every Parent Carries Out Toddlers
Eisner's Polyester Costumes Of Torture (from the days of the Tapestry of Nations and Tapestry of Dreams parades)
Eisner's Profitmaking Community Of Today
Every Place Construction Obstructs Tourists (our latest and greatest)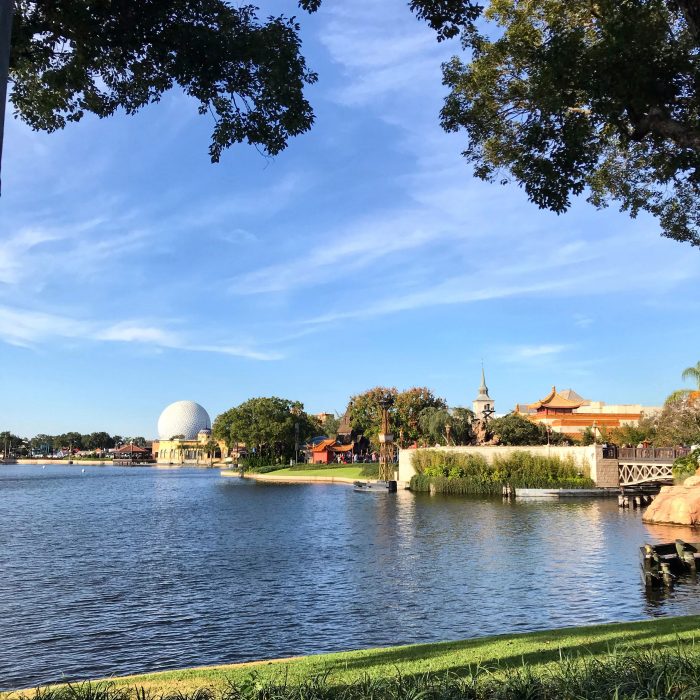 Right now, and for the immediate future, Epcot is a bit of a mess. Every week there are new construction walls and new demolition. But above it all, there really is no other theme park on the planet that matches Epcot for its ambitious task of showcasing all that the world offers. I believe I owe some of my creativity and my appreciation of the world in part to my visits to Epcot. I am fortunate to have visited many times in my thirty plus years on this planet. While I may never travel the world frequently, I know I can tap into its beauty, at least just a little bit, by walking through the gates of Epcot. So while 2020 may be a rough year for Epcot, it is still worthy of a visit.