REVIEW – Holiday Exclusive Cookies and a Gingerbread Kit You Have GOT to see at Disney's Contemporary
Move over pumpkin spice, the winter holidays are moving in at Walt Disney World. While the festivities officially kick off on November 6, 2020, a few Holiday Exclusive treats have appeared early. At Disney's Animal Kingdom we tried the new Autumn Tree of Life Cupcake. Now, we've headed to Disney's Contemporary Resort for three Christmas cookies that just debuted.
Disney's Contemporary has long been a front runner for holiday treats thanks to their fantastic winter holiday and Christmas cookies. This year three favorites return to the Contempo Cafe–and you can even order then through mobile ordering at MyDisneyExperience! It's great to get a little holiday cheer when you're on the run, run Rudolph.
Linzer Cookie – Hazelnut Cookie filled with Raspberry Jam – $6.50
Gingerbread Boy Cookie – $6.25
Chocolate-Peppermint Cookie – $5.50
Each cookie is a returning favorite. In years past Disney's Contemporary had one of the largest assortment of holiday treats at a little holiday market stand near its gingerbread display. In the interest of not drawing a crowd, the gingerbread displays will not happen at any of the resorts this year. But it is nice to be able to simply place a mobile order for the festive treats.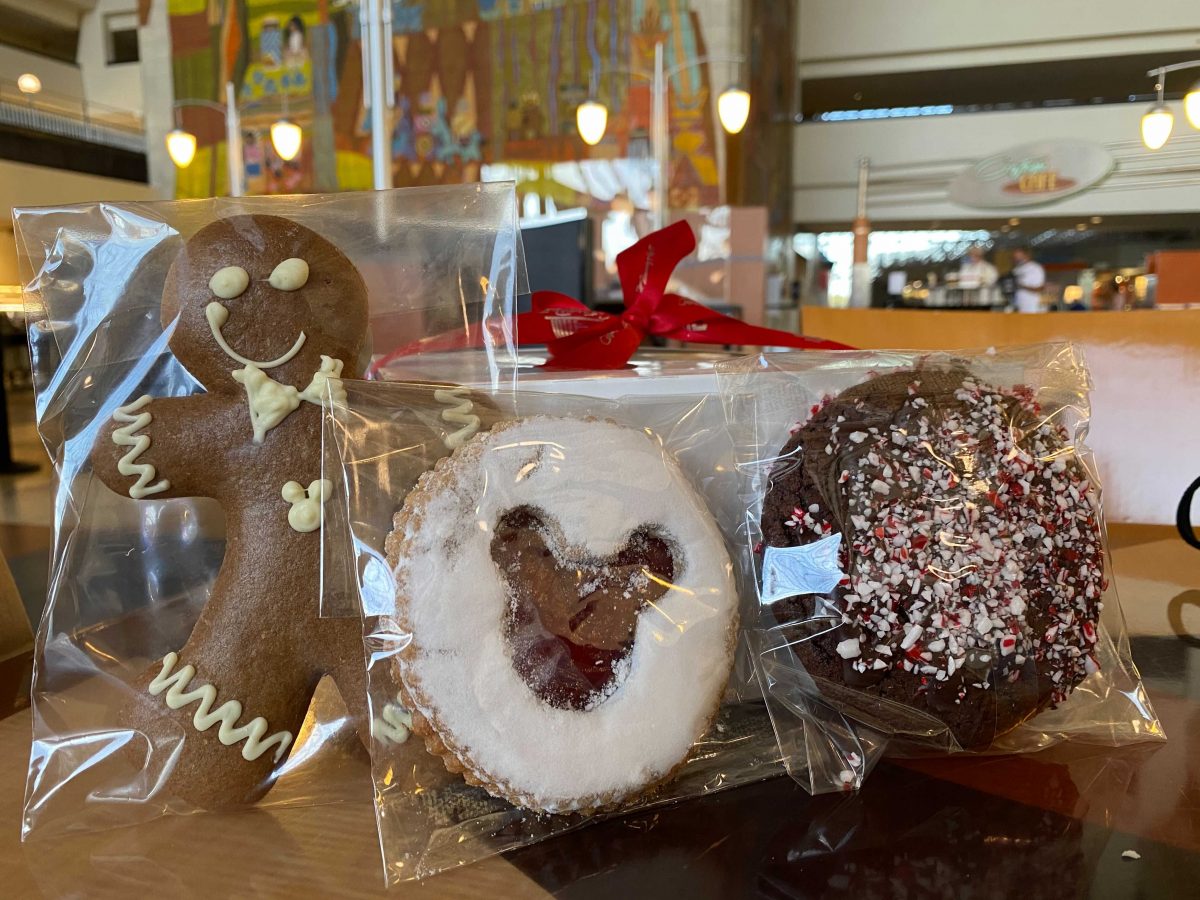 It's hard to choose a favorite among this trio. The Linzer perhaps has a slight edge thanks to its glistening and chewy raspberry jam and delightful snow fall of powdered sugar. It's hard for me to resist anything chocolate-peppermint, and the gingerbread cookie has great traditional flavor.
Also at the Contempo Cafe we were pleasantly surprised to come across a gingerbread kit for sale. It seems since the Contemporary won't have a display this year they are giving you the chance to make your own. When our field team showed me the photos of this kit I couldn't stop the "OMG" that exclaimed out of my mouth.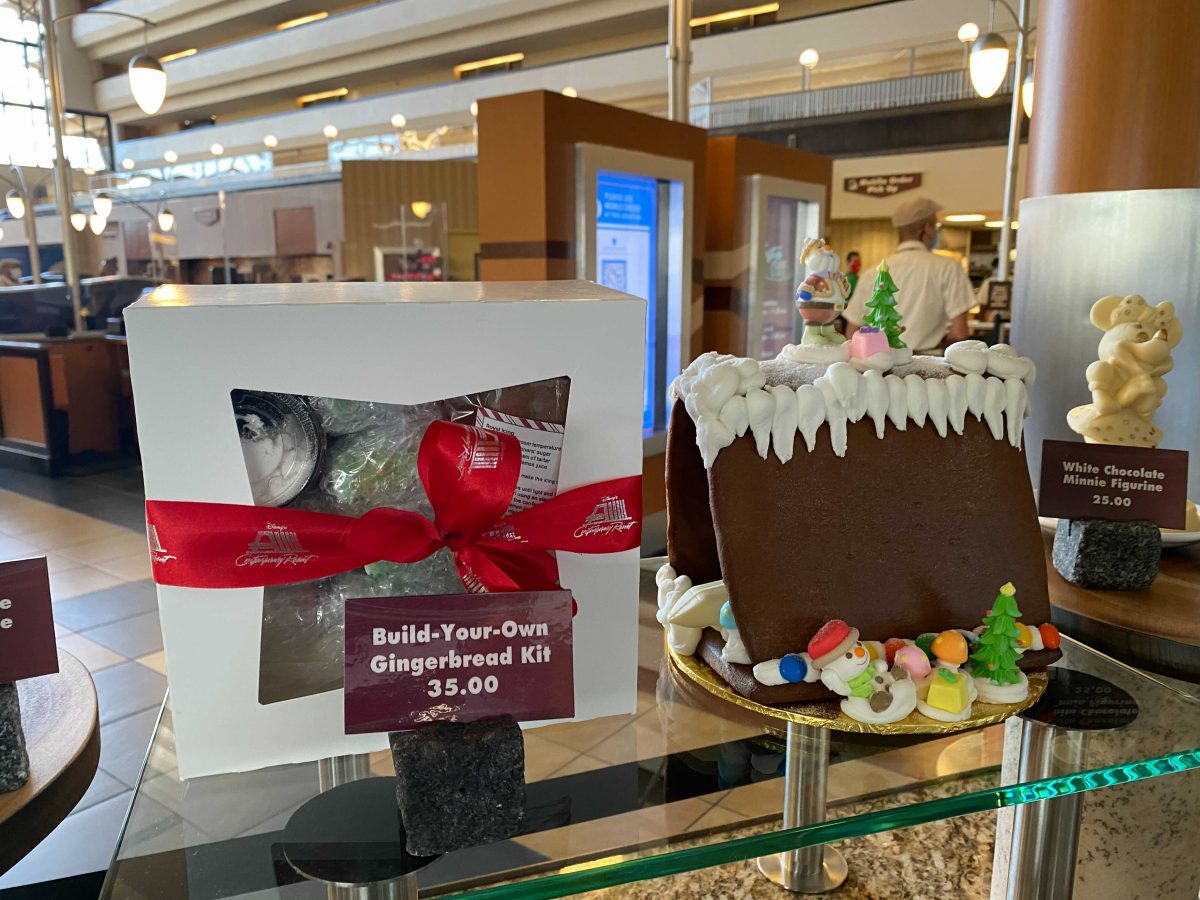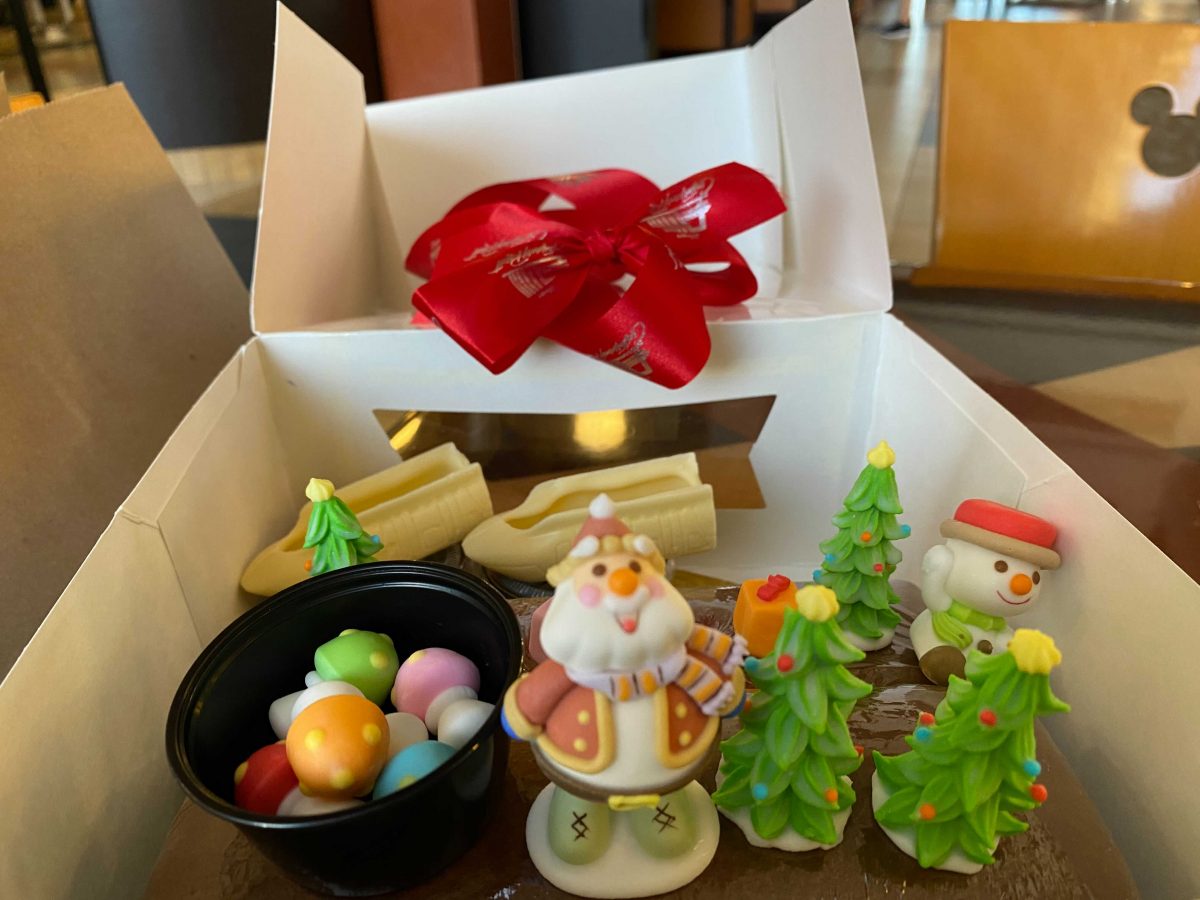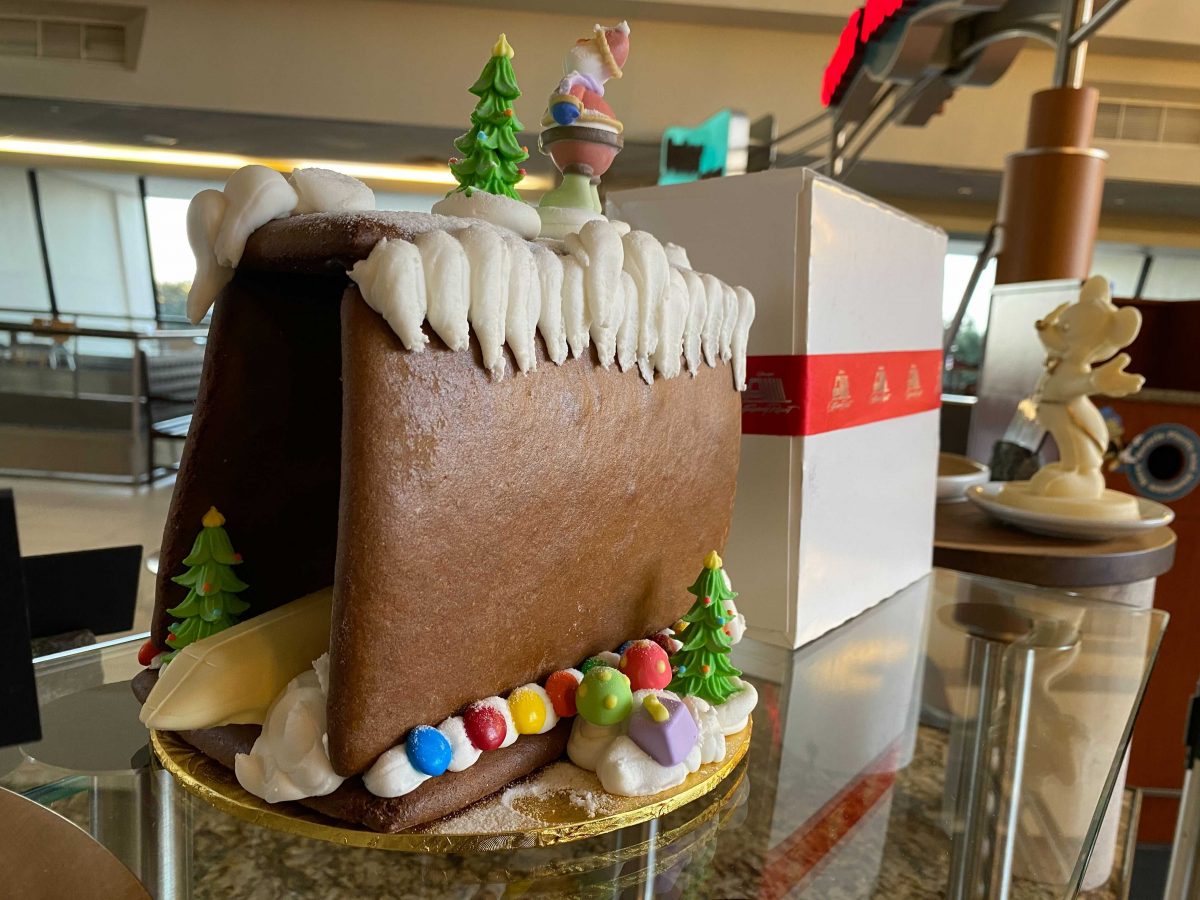 They definitely pulled on the heartstrings of Disney fans with this one, giving us a chance to build our own little Contemporary with fresh made gingerbread and lots of candy decorations with great detail, including a Santa and a snowman. The best part of all is there are two mini monorails made of white chocolate. The $35.00 price tag is a little hefty, but everything is made in-house.
Do you have a favorite part of the holidays at Disney's Contemporary? Are you tempted to make your own Contemporary out of gingerbread?