Wilderness Explorers Overview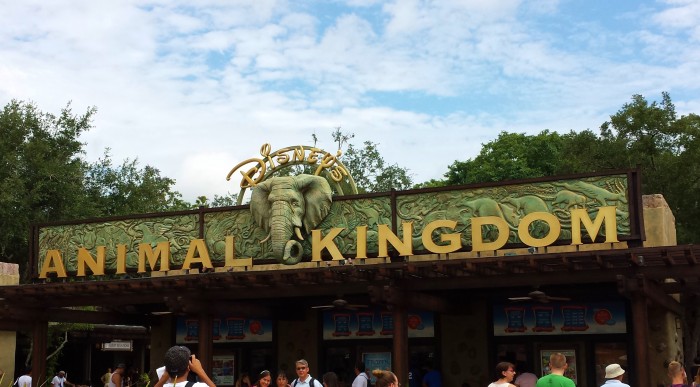 Animal Kingdom is undergoing a season of change, and one of the first things that was introduced was the Wilderness Explorers game. Animal Kingdom has a rather unfair reputation as a half day park, but if you're interested in seeing everything, it will take you a full day, especially with the relatively early closing time for most of the year.
While that early closing time will change soon with the new nighttime entertainment options, the very nature of the park makes it ideal for a more leisurely day, using your touring plans to get where you need to go quickly to allow you truly enjoy the animals. In addition, the Wilderness Explorer game is completely interactive, with a go at your own pace that makes it great for weaving it throughout your day and allows you to play across multiple visits. Not only is the game entertaining, it is free to all park guests; and since you receive actual things to keep, it makes for a fun and free souvenir.
Let's look at the game more closely!
The Wilderness Explorers game is an extension of the film Up, which allows you to become a Wilderness Explorer, just like Russell. As a Wilderness Explorer, you will be performing various tasks to earn your badges, which will take you around the entire park.
Before you begin to collect badges you will need to visit the Wilderness Explorer's Headquarters and allow the Troop leaders to lead you through the indoctrination process and learn your special organization call. As a slight warning for anyone easily embarrassed: you will be standing in the middle of the walkway, making hand signs and cawing or roaring along with the leader. This almost eliminated me before I was fully joined up, but I stuck with it, and it did get easier! Next, you will be issued your identification badge (a sticker to wear on your shirt to identify you as a Wilderness Explorer for the troop leaders to be able to find you) and your handy dandy handbook.
Your handbook is basically your entire guide to the game, and since the game can be played over multiple visits, you can use the same one each time. If you do play on a different trip or day, just check in at Headquarters to get a new identification badge to show you are exploring.
Inside your handbook you will find the directions for completing the task (or tasks!) for each badge, as well as your membership card, the troop's motto, and the simple overview. As directed by your handbook, you look for the next area to earn your badge.
There are 31 badges scattered throughout the entire park, and inside your handbook you have a park map that shows where you can earn each badge. It's best to keep both your handbook and the regular park map handy, as the handbook map has only the lands marked, which makes it harder to navigate.
There's no requirements to get the badges in any specific order, so feel free to follow your touring plan and fit in your badges as you go, but do note the closing time, which is not always the same as the park closing. The easiest way to find out the closing time is to check at the Headquarters (located on the bridge to Discovery Island from the entrance to the park), where it will be be posted. Be sure to check your map before you leave an area, because it's really frustrating to realize you missed a badge back at Rafiki's Planet Watch.
As you proceed, you will locate the Troop Leaders who are stationed to help you with your tasks by finding the small signs that looks like the badge you can earn there. In some locations, you can also sign up to be a Wilderness Explorer, instead of at the Headquarters, indicated by the logo, but those aren't always found in the same location.
Inside your handbook, each badge has a list of requirements that you must follow, and most give you some additional information about the location or the animals in that area. This is a fabulous way for kids to learn, with the fun of collecting the badges as a reward. The troop leaders are excellent at judging the age and ability level of each Explorer, and modify the task as necessary.
The badges ask you to do varied tasks, including listening and answering questions based on what you hear, watching animals and reporting on what you see, breaking codes, even drawing the animals you see.
Something that might cause a bit of difficulty for younger players (and honestly, I found it difficult, too) is the lack of a surface to write your answers on as you work your way around the park. You soon get good at spotting a surface to write on, and just make it work. A good idea would be to bring a small, half-size clipboard, which you can get and bring along quite cheaply.
The Wilderness Explorer game adds a much needed interactive element to a visit to Animal Kingdom. Just like  Sorcerers of the Magic Kingdom and Agent P's World Showcase Adventure, the game allows you to see and interact with portions of the park you might not otherwise see or spend any time exploring. It's a well designed experience, and it's simply a must do on your next visit to Animal Kingdom.
Good luck, Wilderness Explorers, and remember your motto, "A Wilderness Explorer is a friend to all, be it plants or fish or tiny mole!"
Have you joined up as a Wilderness Explorer, or are you planning to do so on your next visit?