What I Wish I Knew Before My Trip to Epcot
If you are planning your very first visit to Walt Disney World, and you're like me, you've probably done your Disney homework on the parks and resorts. I'm sure you have lists of what attractions you want to see, what characters you want to meet, and I bet you even made those dining reservations the day you booked your trip, right? Still, despite all your planning and newly accumulated park knowledge, it's still easy to make those Disney World Rookie mistakes. My goal today is to let you in on some tips and info that I wish I had known before my park visits to help your first time trip to Walt Disney World run a little more smoothly. I've already covered What I Wish I Knew Before My Trip to the Magic Kingdom; and so for today, I'm tackling What I Wish I Knew Before My Trip to Epcot!
Two Parks in One
Epcot is one park, but it has two very different sections: Future World and the World Showcase. Future World was originally intended to educate visitors about the world and to be a showplace for new technology. However, Future World has suffered some criticism in recent years as many of its buildings sit empty and seems to be more representative of the past than the future. Still, Future World is home to some of the park's most popular attractions such as Soarin', Test Track, and the iconic Spaceship Earth. Epcot's other section, World Showcase, sits towards the rear of the park and encircles the World Showcase Lagoon. This part of Epcot features eleven pavilions themed after different countries from around the world, as well as one for the United States.
What's really awesome about World Showcase is that Imagineers went to great lengths to make each pavilion and its design both historically and culturally accurate, so you feel as if you're in another country and also getting a sense of its history at the same time. Also, I absolutely love eating at the different World Showcase restaurants and shopping for souvenirs from around the world.
Visit Early in the Day during Special Events
Epcot is home to two popular annual events: Epcot's International Flower and Garden Festival in the spring and Epcot's International Food and Wine Festival in the fall. Both events are included with park admission and offer special merchandise, outdoor kitchens and food stands, demonstrations, beautiful scenery, and so much more. What I wish I knew before my trip to Epcot is that it gets really busy in the afternoon and evening hours during these events as guests and locals flood in the park to try the special dishes at the outdoor kitchens and to take in the entertainment. If you plan to visit Epcot for the very first time during one of these events, and if you want to experience the festivals without the crazy crowds, try to visit in the morning or around lunchtime. While there may still be lines, it's much more bearable and less of a drain on your precious park time.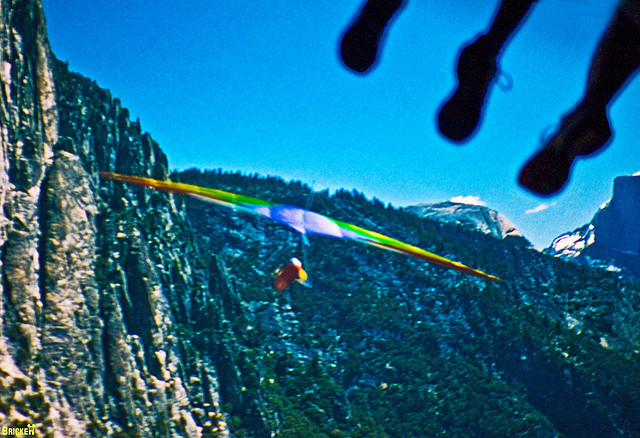 Have a Battle Plan for Soarin'
Soarin' is incredibly popular at Epcot and the lines have been consistently and notoriously long for years. However, Soarin' is currently closed for both a theater expansion and a whole new film called Soarin' Around the World scheduled to open in Summer 2016. In my opinion, a new film is only going to increase the crazy lines for Soarin' and so, if you're planning your first trip to Epcot, you need to have a battle plan for how to experience this awesome attraction. First thing you need to know is where Soarin' is located. Unlike other Walt Disney World attractions, Soarin' doesn't have its own show building but is rather located inside The Land Pavilion in Future World next to the Journey into Imagination with Figment attraction and directly behind Fountain View and Club Cool.
The entrance to Soarin' is on the ground floor of the pavilion, so guests have to take the stairs or an escalator to get there as the pavilion's entrance drops off guests on the second level. Many guests don't know this and waste valuable time looking for Soarin' and getting confused in the process, especially since The Land Pavilion is home to other attractions and even restaurants such as Living with the Land, The Circle of Life, Sunshine Seasons, and The Garden Grill. All of the traffic for these different destinations can make The Land a hectic place, but definitely one worth exploring.
Now that you know how to get to Soarin', you need to make a plan for when to ride. The best thing to do is to arrive when the park opens to experience attractions without a wait or FastPass+, but if this isn't possible I strongly encourage guests to book a FastPass+ as soon as possible as they quickly disappear. As a last resort, you can get in line for Soarin' before the park closes for the night. On occasion, I've been able to walk on this attraction in the last half hour before Epcot closes its gates for the day; however, this means missing Illuminations or having to deal with the masses at the bus stops and parking lots.
Fully Explore the World Showcase Pavilions
When most guests explore World Showcase, they tend to walk in front of the pavilions, stop to snap a photo, and maybe wander into a shop before moving on to the next without fully seeing and experiencing all that the pavilion has to offer. Several of the World Showcase Pavilions stretch back much farther than you might think and hide some awesome details and magical experiences! The Canada Pavilion, for example, hides streams and rockwork and a film back behind its shops; and the Morocco Pavilion has a network of courtyards and paths to explore, a mini-museum, and even an Aladdin and Jasmine meet and greet during certain times of the day!
Be Prepared to Walk A LOT
Okay, so this is true of pretty much anywhere you go at Walt Disney World, but I think it's especially important to emphasize to Epcot first-timers because the park is very spread-out. This is especially true of World Showcase. You see, the World Showcase pavilions encircle World Showcase Lagoon, which in itself spans about 40 acres. So if you plan to see World Showcase, you're going to have to walk around the lagoon and that walk equals out to about 1.4 miles! Granted, it's a trek that's well worth taking and there are plenty of places to stop at along the way; but in the Central Florida heat, that walk around World Showcase can be a struggle, especially for those who have kids in tow. If possible, save World Showcase for the morning or evening hours.
Carve Out Time for Ellen's Energy Adventure
Yes, Epcot has an Ellen DeGeneres attraction and it has nothing to do with Finding Nemo. Surprised? I was too. Anyway, this attraction employs both film and actual scenes, but what I wish I knew before my trip to Epcot is that Ellen's Energy Adventure is a whopping 45 minutes long! Now I bet you're really surprised, right? If you have dining reservations, FastPass+ return times, or simply need to use the restroom, not knowing that Ellen's Energy Adventure is nearly an hour can make for one nervous, frustrating ride. For a more enjoyable experience, carve out enough time to check it out or save it for when you need to kill some time. Also, be sure to take a bathroom break beforehand too!
Fewer Attractions than Average
As opposed to the other Walt Disney World Parks, Epcot doesn't offer many attractions. Fortunately, or unfortunately depending on your feelings about Frozen, a new attraction is coming this summer to Epcot's Norway Pavilion called Frozen Ever After. Anyway, the fact that there isn't a long list of Epcot attractions means that the wait times for the attractions it does have can be rather lengthy. FastPass+ helps a lot, but there's an issue with this too. When you book your FastPass+ reservations online or through the MyDisneyExperience App, you will find that Epcot attractions are tiered. For instance , attractions such as Soarin' and Mission Space and Test Track are in one group and you can only select one out of that tier to reserve a FastPass+ for. The second group of attractions consist of character meets, Spaceship Earth, and The Seas with Nemo and Friends and in this tier you're allowed to pick up to two experiences to reserve. I know, it's frustrating. This is why I, again, encourage Epcot guests to arrive when the park opens to experience its most popular attractions without lines and hassle; but if this isn't possible, I would suggest reserving that FastPass+ for Soarin' and then try to get another for Test Track later on.
Excellent Location for Park and Resort Hopping
Personally, I think that Epcot has one of the best and most convenient locations of all the parks at Walt Disney World for park hopping and resort hopping. If you didn't already know, guests are allowed to visit the Walt Disney World Resorts and to take advantage of their dining and shopping opportunities, even if they are not staying on property or a guest of that resort. Resort Hopping is one of my favorite things to do at Walt Disney World and Epcot is situated next to several Deluxe Resorts, such as the Yacht and Beach Club, the Boardwalk Inn, and the Swan and Dolphin Resorts! Guests can even take advantage of the International Gateway, a backdoor of sorts between the France and United Kingdom Pavilions at World Showcase, which leads right to these resorts. Now if park hopping is more your style, Epcot has you covered here too. The International Gateway has Friendship Boats which take guests to the nearby Deluxe Resorts or onto Disney's Hollywood Studios! Also, Epcot is the only other Disney World Park that is accessible by Monorail. So if you intend to hop from Epcot to the Magic Kingdom, all you have to do is board the Monorail for the Transportation and Ticket Center (TTC). From there, you can board a Monorail to the Magic Kingdom!
World Showcase Opens Later
Something that I wish I had known before my trip to Epcot is that World Showcase doesn't open when the rest of the park opens. Instead, World Showcase usually opens at 11:00 A.M. while Epcot typically opens at 9:00 A.M.
Be Prepared for Character Meet and Greets
Even though Epcot is more about the real world than fantasy, that doesn't mean you won't find your favorite Disney Character during your time at the park. In Future World, guests can meet with Mickey and an assortment of characters at the Epcot Character Spot at Innoventions. I should also mention that it's completely indoors and air conditioned! But that's not the only place for characters at Epcot. At World Showcase, guests can often find Mulan at the China Pavilion and Mary Poppins or Alice from Alice in Wonderland at the United Kingdom and even Belle from Beauty and the Beast and Aurora from Sleeping Beauty at France. More character opportunities are coming to Epcot's World Showcase this summer as the Norway Pavilion is not just gaining Frozen Ever After, but also the Royal Sommerhus where guests can meet with Anna and Elsa from Frozen.
Are you planning your first visit Walt Disney World's Epcot? If so, be sure to note a few of these tips to maximize your experience at the park. Also, as always, fellow Disney World Experts are encouraged to share their park wisdom with readers in the comments!