10 Things You Should Know About Disneyland Tickets – Updated!
It seems a lot of people have questions about tickets at Disneyland! The blog post I did on them last year around this time turned into an FAQ of sorts over the last 11 months. Over time, some things have changed and some have stayed the same. Disneyland tickets are still different than tickets at Walt Disney World in a lot of ways. So I thought now was a good time to update!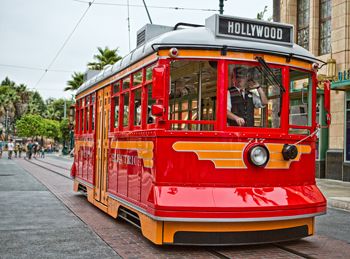 1. Prices Usually Go Up Once a Year – and if last year is any indication, that time is probably getting close. Price jumps are usually pretty nominal, but last year a few things, like the Premier Annual Pass, which gets you entry into both Disneyland and Walt Disney World for a one year period, went up quite a lot. The day passes shouldn't go up much, but if you're planning a trip later this year, you may save a few dollars buying them now. At Disney World, it's a tougher decision whether or not to buy tickets before prices go up, because at Disney World, the big discounted packages (free dining anyone?) often require a ticket purchase. At Disneyland, that's not typically the case. Historically Disneyland discounts are concentrated on room discounts. You can add tickets or not, the discount is the same. There are no guarantees on any of this, but it's information you may want to take into account.
2. Tickets Are Non-Transferable – Disneyland (and Disney World while we're at it) tickets are non-transferrable. They are. It's the rule. You can do it and offer every excuse in the book as to why it was okay, but that doesn't change the fact that it's against the rule. I know you would save a lot of money if your friends bought 5-day tickets, only used 3 and then gave them to you. Believe me – I know. But that's just not how it works. Whoever uses the ticket on the first day is who needs to use the ticket on the last day, the middle day, the middle-middle day. Got it? People overlooking that rule caused Disneyland to shorten the length of the tickets they offered.
3. 6-Day Tickets Are Back – Kind of. As I alluded to in number 2, with the exception of Annual Passes, Disneyland now only sells 5-day tickets, much to the chagrin of many guests who would like to stay longer. For a long time, Disney didn't sell longer tickets, but if you knew to ask, you could add a day or two on to your 5-day tickets at the ticket booths for a great price. But Disneyland still had a problem. Disneyland doesn't have biometric scanners like Walt Disney World, and they have a real issue with people selling unused portions of their tickets. That's against the rules! Remember #2? Rather than the seemingly obvious solution of installing biometric scanners, Disneyland tried to curb the problem by taking away the unadvertised option to add days on at the booths. They also started taking pictures of guests with 3-day and longer tickets as they entered the park to make sure it was the same guest using the ticket each time. Well, that's helping! There are still some websites out there intent on breaking the rules and "renting" those unused days on tickets, but overall it seems to be working, and guests are reporting that the ticket booths will add a day again. Keep in mind, this is not official and if you call and ask, you will probably be told it's impossible. That's because the people that answer the phones don't have anything to do with this one. It's the people in the ticket booths that do it, and they've started doing it again. Hopefully it will continue!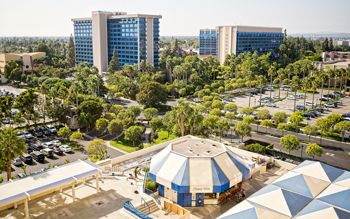 4. Tickets Expire 13 Days After the First Use – When you start using your tickets, they will expire 13 days after your first day. You don't have to use the tickets on consecutive days though! If you have a 3-day ticket and want to take a break in the middle and go to the beach, do it! Just be back in time to finish using the ticket within those 13 days. There isn't a No Expiration Option to add on like you can at Disney World.
5. Unused Tickets Expire at the End of the Calendar Year – Disneyland tickets expire at the end of the calendar year. There's some wiggle room if you start using your 2013 tickets on December 31st of course, but as a general rule, they expire. At Disney World, if you buy tickets today and don't use them at all, you can save them and use them 3 years from now. UNUSED tickets at Disney World don't expire. That is not the case at Disneyland. Don't buy tickets now to save money, and save them for 3 years. They expire. There are some reports that Disneyland will let you apply the value of the unused ticket to tickets that don't expire until the next year, but don't count on it.
6. You Can Use Disney World Tickets at Disneyland – It's unadvertised, but true! You don't do this at the ticket booths; this is done at the turnstiles. When you get to the turnstile with a Disney World ticket, the cast member will take your ticket, deduct a day, and give you a 1 day Disneyland ticket back. You can't do this for multiple days at the same time. If you have more than 1 day left, you'll have to repeat this process every day. I wouldn't recommend doing this to save money, but if you've got unused days on a Disney World ticket that hasn't expired, try it. This won't work with annual passes (other than the Premier Pass mentioned in #1) or complimentary tickets. It's also another one of those things that the cast members on the phone can't (won't?) confirm and it could change, but it works for now!
7. Check Online Prices – If you're not traveling on a package and are buying tickets separately, check the prices online. There isn't an advance purchase discount of any kind right now, but they do show up from time to time. Just keep an eye on the Disneyland.com tickets page.
8. Some Tickets Are Mailed – If you are on a package and are staying in a Good Neighbor Hotel, your tickets are usually mailed with your documents. The documents aren't mailed until 30 days, or less, before you travel. If you booked through a travel agency, they're going to them first, so you can see how easy it is for delays to happen. If you're getting close to your trip and they haven't shown up, track them down! You don't want to arrive at your hotel expecting them to be there and they're not!
9. Some Tickets Give You Early Entry – Disneyland has Extra Magic Hours at both of their parks for guests staying in one of their onsite resorts. If you're staying offsite are you out of luck? At California Adventure – yes. But not at Disneyland! You can get a Magic Morning at Disneyland if you buy the right kind of ticket. What is a Magic Morning you ask? If you have a 3 day or longer ticket you can get into Disneyland one hour before it opens on either Tuesday, Thursday, or Saturday. There are some exceptions like Military tickets and tickets for other special days, but most other tickets of 3 days longer will work. If you are purchase your ticket at the ticket booth, you may have to add the Park Hopper option to be able to take advantage of Magic Morning.
10. You Can Upgrade Any Ticket That Hasn't Expired – Did you decide you don't want to go home? Did you decide you want to come back several times this year? Or did you just realize you want to park hop between parks during the same day? It's probably not too late! You can upgrade any ticket to a more expensive one before the end of your last day.
Hopefully that helped! Do you have questions? Tips to share about tickets? Next week we'll talk Annual Passes!