10 Ways to Find the Best Deal on a Disney Cruise
I've said before that a Disney Cruise is worth every penny to me. So does that mean I just throw money at Disney and don't worry about the price? Of course not! More money saved means more money for cruises! So here are a few tips to save money I've learned over the years.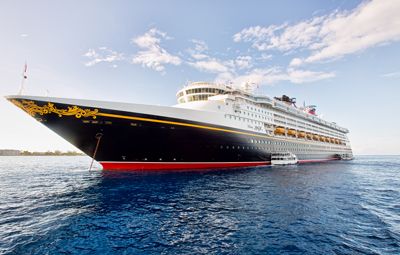 1. Book Early! – I always say this. Book early!! If you know you want to be on a particular cruise, book it. Prices usually only go up on Disney cruises, and particular categories will certainly sell out. Don't risk missing out or paying a higher price. The itineraries for the rest of 2016 will be out soon, so be ready! Last year the 11-night Norway and Iceland cruise filled up extremely fast even as prices went up and up. Verandahs are long gone on that sailing. If you know you want something, book it while you still can! Aside from concierge, all deposits are refundable up to a certain date, so know that date and book away! If you book concierge and have to cancel, as long as you are outside the penalty period, you can move that deposit to another date or category. You just won't ever get that deposit back, it's still non-refundable.
2. Watch for Last Minute Restricted Fares – So you didn't book early and the prices are too high now? Don't give up. If a sailing isn't very full, there are often last minute restricted fares, called IGT (inside guarantee), OGT (oceanview guarantee) and VGT (verandah guarantee). If these fares confuse you, I have a previous blog post all about them. These fares often take the prices back to opening day rates and aren't usually released until after the final payment is due for a particular sailing. Are you watching a cruise and wondering if one of these fares will be released? There are some indicators. As final payment approaches, price out the cruise on the Disney Cruise Line website. Price it for four people to really get a good idea of how many rooms are unsold because they sell out first. If there are lots of options left in each room type (inside, oceanview, verandah, concierge), the odds are good that restricted fares will come out. Take it further and choose one of the specific categories and see if you can pick a stateroom number. If you can, there are several rooms left in that category. Finally, see if Main Dining is available! If it is, that ship is wide open. If you're flexible (and won't be devastated if it doesn't happen), and the ship looks like there's a lot of availability, don't book right away. Be patient and take a chance.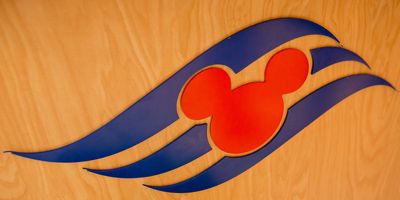 3. Use Our Fare Tracker – Not sure when to book? Use our Fare Tracker. The Fare Tracker is invaluable if you're tracking fares. (See what I did there?) The Fare Tracker will give you historical data on any sailing. Plug in your desired itinerary, ship and sail date and you'll instantly see what has historically happened price wise with that sailing. Did the price go up and go up fast after it was released? Book it now!!! Has the price stayed the same? Then you are safer to wait it out and take a chance.  Use this tool! It's an awesome planning resource!
4. Special Fares – Know what special fares you qualify for and be ready for them. On Monday mornings Disney releases a list of current Florida resident and military discounts, but they actually usually show up even a few days before that. You can find them before they're published by plugging in the proper codes into the advanced search engine on the Disney Cruise Line site and see what comes up. They'll start showing up as early as Friday. The military code is MTO and the Florida resident code is FLR. You can use the same tips as above to get an indicator of whether or not one of these special fares will be released. FYI, Florida resident rates will only be released for sailings out of Florida. Also, currently you can apply Florida resident discounts even after you are paid in full without penalty. So if you're planning on going (discount or no discount), book it now and watch for the rate to be released. Military rates cannot be applied after final payment without penalty. It's considered a cancel and rebook and applicable fees will apply. If you are already booked and see the rate, run the numbers on cancelling and rebooking. Sometimes the discounts are steep enough that it will save you money. These two discounts can be quite steep.
5. Any Other Discounts – There are other discounts from time to time that aren't nearly as reliable as Florida resident and military rates, but they do happen. Over the last few years there have been a few discounts for Disney Vacation Club members. The Disney Vacation Club doesn't do a great job of promoting these cruises unfortunately and they're sometimes sold out before some members even hear about them. These discounts are very steep and should not be confused with the Disney Vacation Club Member Sailings which are for members only and are not discounted (in fact they tend to be priced fairly high).  If you're a DVC member, watch our blog for posts when the discounts come out, watch Disney Vacation Club message boards, or have your travel agent watch for you. While not plentiful, lately discounts for Canadian residents have been pretty steady as well. The code to check for them is CAN. Finally, while it won't take any money off your bottom line, Disney just finished a 50% off deposit special as well.
6. Go Off Season – If those prices for a 7-night cruise on the Disney Fantasy in the summer are blowing you away, change your dates. Most people want to go in the summer when the kids are out of school. Or over the holidays when they don't have to take as much time off work, so prices are much higher than during those times. If your schedule is more flexible, you can save a small fortune! An inside room for two in July on the Fantasy will run you around $4400. The same room in September on the Fantasy will cost around $2600. Are you worried about sailing during hurricane season in September? You'll find almost identical prices in several weeks in January. Better prices are out there if you've got some flexibility.
7. Disney Visa Credit – If you have a Disney Visa and use it to pay your cruise in full, you can get a $50 onboard credit on your cruise. An onboard credit is a credit to your shipboard account. Chase recently decided this particular onboard credit can only be used for beverages, but it's still nice to have. If you don't drink alcohol, I can personally recommend the smoothies onboard! This one can't be combined with some other specials and it's not automatic. So make sure to ask at final payment if you qualify.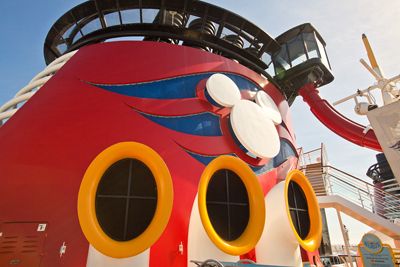 8. Pay with Discounted Gift Cards – Several savvy cruise shoppers have found ways to work the system with gift cards. Sometimes grocery stores will run specials on gift cards. The sales often don't attract a lot of attention because the discount is small, usually around 5%. That's not a lot on a $50 gift card ($2.50 to be exact). But think on a bigger scale, say a $3000 cruise. That's sixty $50 gift cards which takes your savings up to $150! Now we're getting somewhere! And if you're getting gas points at the grocery store, you're saving money there too! If you have a Target Red Card, another option would be to use that. It generally allows you to buy Disney gift cards and get 5% off. As a word of caution, paying for a cruise with dozens of gift cards is time consuming and it's possible Disney will limit this in some way one day. But for now, watch for the small sales people! They're bigger than they seem!
9. Book with a Travel Agent – Yes, I know a travel agent telling you to book with a travel agent seems self-serving, but (among other benefits) travel agents really can save you money! Disney won't let anyone discount their cruises so the actual price should be the same no matter where you book. Travel agents help you save in other ways. Many travel agencies offer onboard credits when you book with them, and some of them are quite generous. Many travel agencies also have fare-watching programs (for the cruise you are specifically interested in) or will keep a close tab on sailings for you. They can tell you when a price goes up, goes down, a ship fills up, a restricted fare is released, or a sold out category is back. Let them do the work for you. Having said all that, do some research. Find an agency with good reviews, who you're comfortable with, and who knows what they're doing. No amount of onboard credit is worth a bad experience with an agency or agent.
10. Rebook Onboard – Once you've made it on your first Disney cruise you will probably spend a good portion of that cruise figuring out how to get back on your next Disney cruise. Of course Disney knows this and wants to make that as easy as possible for you! There's a rebooking desk right there in the atrium, and the constant line isn't just because people are impatient to rebook. It's because there is a financial incentive to book your next cruise while onboard. With a few exceptions (usually holiday sailings), when you rebook onboard, the cruise you book will be 10% off, you'll only pay a 10% deposit instead of the usual 20%, and you'll receive an onboard credit on that sailing. And in more good news, if you're not yet sure when that next sailing will be, you can book any future date and move it around later. You can move it anytime within a 24 month period and retain those benefits!
So how about you? Have you found any good ways to save money on your Disney Cruise?