10 Ways to Save Money on Food at the Disneyland Resort
It's time for saving money tips again! Woo hoo! Who doesn't like to save money? Everyone knows that food at Disney is expensive. Sometimes it's crazy expensive. So unless you've got money to burn, I'll assume saving money at Disneyland is a good thing. Here are some tips I've found, please share yours below!
1. Eat Breakfast in Your Room – Unless you've got a character meal or some other exciting option for breakfast, eat in your room! Most hotels have refrigerators in their rooms, so milk and juice will keep. We like to bring a new box of cereal, and disposable bowls and silverware. Then we buy milk on property, or nearby, and have cereal in the room. It saves us a small fortune and gets us going quicker than having to stop somewhere. Sometimes we even splurge on a box of donuts to keep in the room. We like to walk on the wild side like that.
2. Share – Of course you should always share; didn't you learn that in Kindergarten? But that's not what I meant! At Disney, many portions are big enough for two. So, if you're not starving, try sharing a meal! If you're still hungry when you're done, get a snack (isn't getting a snack mandatory at Disney?!?), or just order some more food! It's worth a shot, right?
3. Bring Snacks – Bring your own snacks. I'm not suggesting for one minute you should give up a Mickey bar or Dole Whip to save a little coin. Those two are worth their weight in gold. I'm suggesting when you just need something to tide you over to the next meal, break out a granola bar or something similar that you can carry around in your bag without it getting smashed or melting. While the official policy may say you can't bring in food or drink into the parks, Disney is usually very understanding and won't turn you away for reasonable items you may be able to carry in a backpack.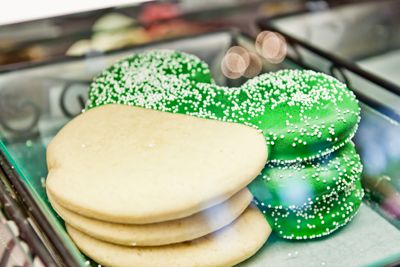 4. Order Kid's Meals – Adults can order Kid's Meals at restaurants, and sometimes that's all you need. There are some table service restaurants that prohibit it, but others will let an adult order a plus-size kid's meal for a reasonable price (normally a few dollars more than the standard kid's meal). Just ask at the restaurant when you arrive. Counter service restaurants will almost always let anyone order a kid's meal. So if you're not starving or just want to save some money, do it!
5. Eat Offsite – I've talked before about how easy it is to eat offsite at Disneyland. At any point during the day, you can walk across the street and have several less expensive options right there within walking distance. McDonald's, IHOP, Mimi's Cafe, the list goes on. They're convenient and can save you money.
6. DVC, AP, Disney Visa, D23 Discounts – When you go to eat on property, ask about any discounts you may be eligible for. There are almost always Annual Passholder discounts, and often there are others for Disney Vacation Club Members, D23 Members, or Disney Visa cardholders. It never hurts to ask!
7. Grocery Delivery – If you're staying somewhere with a kitchen, this will be particularly appealing, but this can help even if you just have a fridge in your room that you'd like to keep stocked with cold sodas that don't cost $3 a pop. Some of the local grocery stores like Vons will deliver groceries to their members who have a store card. Often delivery is free with a minimum order. Search "Disneyland grocery delivery" and your options will come up.
8. Several Downtown Disney Restaurants Have Coupons – There are lots of restaurant coupons out there, you just have to look! The Landry's Select Club, which includes the Rainforest Café, typically gives $25 bonuses both for signing up and birthdays. By registering on the Simply Patina Group website, you can get a $30 birthday gift card. The Simply Patina Group includes Tortilla Jo's, Catal, UVA Bar & Café, Taqueria, and Naples. Woo hoo! Food discounts!
9. Free Stuff – Some Downtown Disney restaurants don't just have coupons, they have free food! At Earl of Sandwich, you can get a free sandwich on your birthday by signing up for their free eClub! When you sign up for Jamba Juice offers by email, they'll sometimes send coupons for freebies. Just look around! Do your homework and see what you can find.
10. Entertainment Book Coupons – Order an Entertainment Book for Orange County. The Entertainment Books are chock full of possibilities. There are usually discounts for the Rainforest Café, Wetzel's Pretzels and other area eateries. It may be worth a shot!
So what tips do you have for saving money on food at Disney? Share with us!