25 Drinks of Christmas Countdown – Day 7: Mint Julep at The BOATHOUSE
We're back with everyone's favorite theme park advent calendar: a daily countdown of our favorite drinks at Walt Disney World, Universal Orlando, and SeaWorld building anticipation to the Big Day. 
Criteria: Drinks can be alcoholic or nonalcoholic. Drinks can come from any venue on property. Bonus points awarded for atmosphere where the drink is served. Any drink with glow cubes is immediately disqualified. Ready? Let's go!
DAY SEVEN: Mint Julep at The BOATHOUSE (Disney Springs)
–
A recent addition to Disney Springs and already one of our favorite dining experiences on WDW property, The BOATHOUSE Restaurant has three great bars to enjoy a drink at (two inside and one outside on the docks). With great theming and wonderful views, the drink we recommend to enjoy in this beautiful atmosphere is a Mint Julep. Not generally found on Disney bar menus unless it's Kentucky Derby season, The BOATHOUSE offers its Mint Julep year-round and it tastes wonderful: a familiar taste of good bourbon paired with the smooth taste of mint that lingers on the tongue.
Ingredients: Woodford Reserve, Mint Leaves, and Simple Syrup.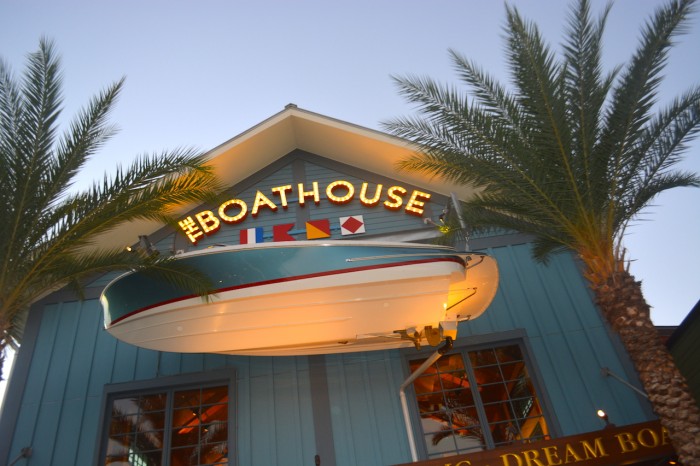 –
The BOATHOUSE offers a great drink menu and an even better food menu loaded with fresh seafood, great steaks, and perfectly prepared burgers. It also has the Must-See-In-Person Baked Alaska dessert. The BOATHOUSE can be considered a T-Rex Cafe for adults with its incredible decor (both inside and out), but is certainly family friendly. You've also probably never seen anything like the BOATHOUSE Amphicars driving into the water before they take guests on a 20 minute boat ride around lake Buena Vista. Be sure to make room for a lunch or dinner on your next WDW vacation.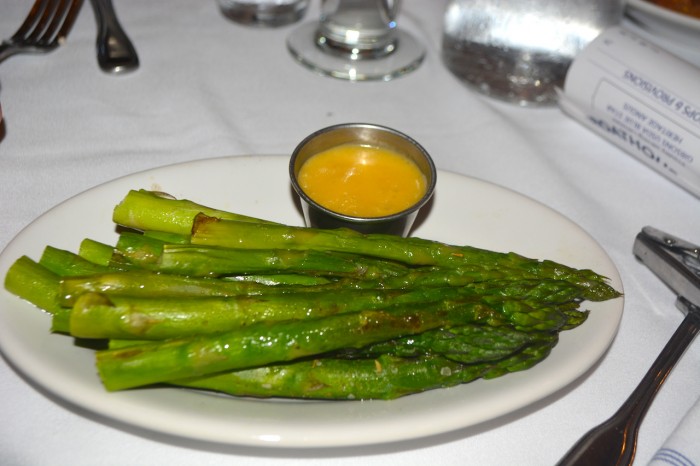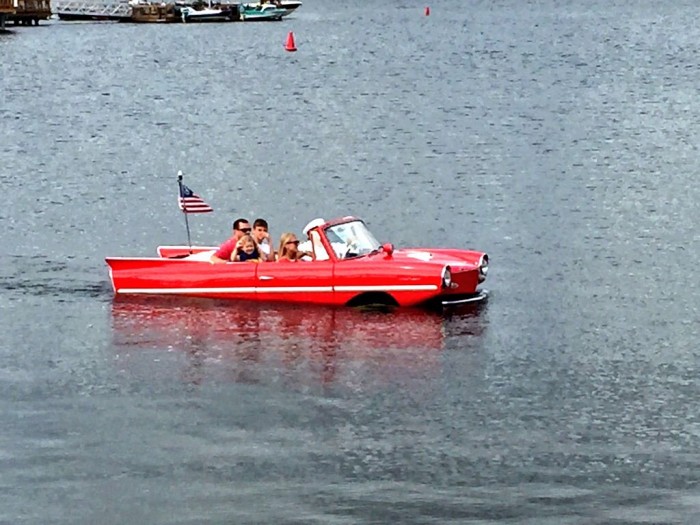 Previous Drinks of Christmas:
DAY ONE: Polynesian Pearl at Trader Sam's Grog Grotto
DAY TWO: Dufftoberfest at Duff Brewery
DAY THREE: Godiva Chocolate Martini at Mizner's Lounge
DAY FOUR: Blood Orange Side Car at Swizzle Lounge
DAY FIVE: Imperial Pilsner at Morimoto Asia
DAY SIX: Smoking Gun at Emeril's Orlando
Interested in theme park drinks? Then do we have a eBook for you! The Walt Disney World Bars and Lounges eGuide by Brian McNichols. Over 250 pages and containing well over 400 photos, this eGuide takes you through EVERY bar and lounge on WDW property (trust me, Brian has the kidneys problems to prove it!) Also included? Recipes for some of your favorite WDW drinks. Ratings, descriptions, and photos for each of the 70+ bars and lounges. Talk about the perfect Christmas present!
Special thanks to crack staff photographer Brandon Glover and Megan Stump for their invaluable assistance with this article. Be sure to also check out Brandon on The Park Blogger podcast with co-hosts Aengus Mackenzie and Brian Carey.
You can always find Your Humble Author each week on the SATURDAY SIX, each month with the Disney Outlet Store Photo Report, and on Twitter (@derekburgan) producing original pieces of Burgan Fine Art™