Disney Hotels: Picking A Disney Hotel That Matches Your Travel Style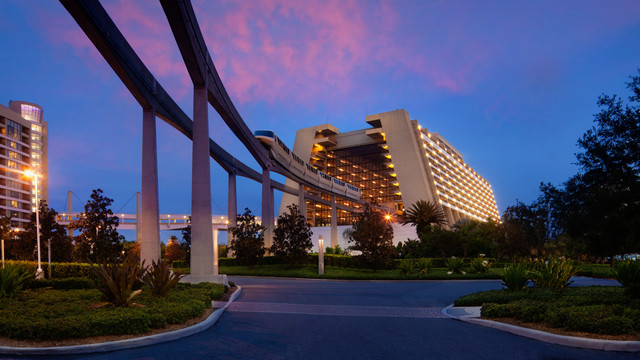 You may recall I recently did an article on how the time of year you visit Disney can make a mammoth difference in your experience. After this one, one of the bigger variables that can impact the way you plan for your trip has to do with lodging. Disney hotels run the gamut from the barest of bare-bones accommodations — campsites — up to luxury hotels. Add to that the numerous off-site lodging options that are available to you, and the uninitiated can get into the weeds fast. The decision is further complicated by the reality that not everyone that travels to Disney intends to use their hotel the same way. Read on to learn how to pick accommodations that align with the trip you're wanting to plan!
The Basics
Disney hotel tiers are broken down into Value, Moderate and Deluxe (and Deluxe Villas, which are larger versions of Deluxe rooms with extra amenities such as washer/dryers, full kitchens, and living rooms and a higher level of finish). Starting at the top tier, Deluxe resorts are the largest, usually have multiple dining options (many of which are signature dining) and have the most elaborately themed common areas and rooms. Several Deluxe resorts allow you to take a monorail, boat, or even walk to one or more theme parks, and provide a great deal of convenience.
On the opposite end of the price spectrum are Value resorts. While the common areas and rooms are still themed, the rooms are smaller and your on-site dining options are typically going be limited to food courts. Moderate hotels fall between the two, with more elaborate theming, larger rooms, and access to more dining options, but I can't think of a single Moderate hotel restaurant that I would consider destination dining. Also, none of the Moderate or Value hotels are walkable from any of the theme parks — you'll have to use Disney Transportation or a car (or Uber) to get around.
When thinking about these tiers, it's more useful to think of them as compared to the other Disney properties as opposed to trying to compare them to non-Disney properties. Deluxe properties are considered "luxury" hotels by Disney standards, but it would be wrong to equate the rooms themselves to that which you might find at true luxury hotels elsewhere. The rooms are fine, but the level of finish is just not up to the standard set by chains like Four Seasons.  
Incidentally, Four Seasons now has a hotel on Walt Disney World property, and it is the only true "luxury" resort at Walt Disney World that would maintain that status elsewhere. While it's often comparable in price to a Deluxe and caters to similar travelers, it's really more of its own tier because it is the only 5 Diamond resort in Orlando. For more information on the Four Seasons, check out this post. Suffice it to say, however, that if your only criteria in picking a hotel is staying at the most posh hotel available to you, you should start (and probably end) your research with the Four Seasons.
It will be easier if we get this out of the way early: while the official Disney hotels are priced up and down the pricing spectrum, they are almost universally priced higher than comparable accommodations off-site. There are several advantages to staying at Disney hotels that can justify the price for many, such as Extra Magic Hours, proximity to the parks and not needing to rent a car, and free parking at the parks, but you should be aware going into this exercise that especially after you get beyond the Value tier of hotels, the prices can head north quickly.
The Starting Point: Where Do You Usually Stay
Any time someone asks me where they should stay when they visit Walt Disney World, there are a number of questions that I have, but the first — even before budget — is "what sort of hotel would you stay in if you were going somewhere other than Disney?" It's useful, because it helps establish a baseline of their expectations — if someone is accustomed to staying at the Red Roof Inn, there's not a lot of utility in talking about the various tiers of hotels, you can narrow things down pretty quickly:
| | |
| --- | --- |
| If You Usually Stay At | Start Your Research |
| Home Rentals | Deluxe Villas or Off-site Vacation Rentals |
| 5-Star Properties | Deluxe (including Four Seasons) |
| Mainstream Flagship Hotel Chains (Marriott, Hilton, Hyatt, Starwood) | Moderate or Deluxe |
| Fairfield Inn, Hampton Inn, etc. | Moderate or Value |
| Super 8, Motel 6 | Value or Off-Site |
| Campground | Fort Wilderness |
Now before anyone heads to the comments to lambaste me, far be it for me to suggest that someone that usually stays at the La Quinta wouldn't feel right at home at the Grand Floridian. Unless you're looking to radically alter the way you travel, however, this should be a good starting point for identifying properties that are consistent with your travel, style if nothing else.
What Sort of Vacationer Are You?
Another thing that will have a significant impact on where you book your stay has to do with how you like to spend your time on vacation. There are essentially two extremes: on the one hand, you have the "commando" style travelers, those that show up at the parks well before they open, churn through FastPasses, and essentially never stop moving until they crawl back into bed at the end of the night. As you might imagine, if your plan is to use your room as a place to sleep and nothing else, it's tough to justify spending a huge premium for amenities that you won't be taking advantage of. Many "commando" travelers lean towards Value resorts because they aren't paying a ton for the room, but still have the benefit of being relatively close to the parks (as compared to off-site accommodations)
On the other end of the spectrum are people that really embrace the "resort" aspect of the Walt Disney World Resort, who view the parks as one of several things to do, and are just as likely to be hanging out at the pool or parasailing over Bay Lake as they are riding it's a small world. If this is your mindset, it's a lot easier to justify the price point of the Moderate or Deluxe, because you'll actually be taking advantage of those enhanced amenities for which you're paying a premium. The more your normal vacation involves lounging around a resort, enjoying leisurely meals and relaxing, the more you're likely to see the value in a higher tier of Disney hotel.
Most travelers, of course, fall somewhere between the two extremes, and you should give some thought to how you travel when selecting your Disney hotel. Generally speaking, however, the more time you plan to spend at your hotel, the more it makes sense to devote a good chunk of your vacation budget to your accommodations.
Pool Time
Are you someone that relishes time at the pool? All Disney hotels have pools, but they are not all created equal, and pool quality is one of the most significant distinguishing features among the hotel tiers. Generally speaking, when you're paying for a higher tier hotel, one of the things you're paying for is a nicer, more elaborate pool. Stormalong Bay, for example, is more like a small water park that is shared by Disney's Yacht and Beach Clubs — it is generally understood to be at least among the nicest, if not THE nicest, pool complex at Walt Disney World. If pool time is going to be a significant component of how you spend your time, it might be worth considering staying at a higher tier of hotel to take advantage of the better pools. In general, Deluxe pools are nicer than Moderate pools, and the Moderate pools are nicer than the Value pools (although the pools at Port Orleans Resorts are rated higher than many Deluxe pools, making them a great value if the pool is a major draw). Certain features, like whirlpools, are not present at Value pools at all. Consult our pool rankings for more details on where the various pools fall on the spectrum. 
Disney hotel pools truly offer something for every taste, but let me offer this very specific pool-related warning: much though I love the Atlantic City vibe of Disney's Boardwalk Inn, I am unlikely to stay there on a trip where I intend to do any swimming at all, and that is 100% because of the murder clown that maniacally belches slide-goers out into the pool:
To each their own, however.  I digress.
Fine Dining & Nightlife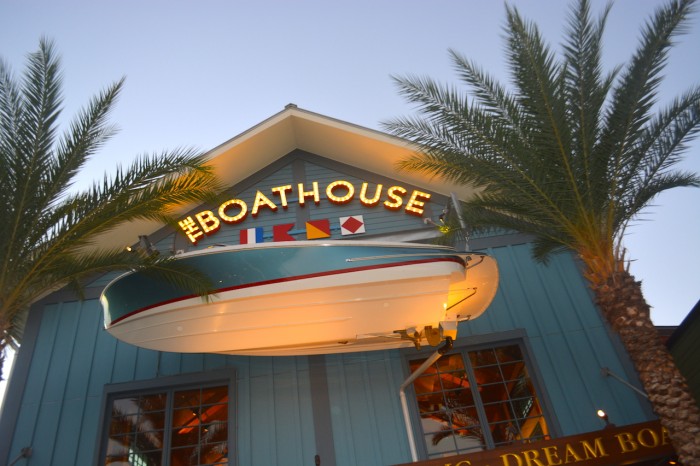 With the transition from Downtown Disney to Disney Springs, Disney World's entertainment and shopping district has seen a metamorphosis from glorified outdoor mall to a legit standalone destination. There is some truly exceptional dining at Disney Springs these days — Morimoto Asia, Chef Art Smith's Homecomin' and The BOATHOUSE are all standouts, but there are many more worth a visit — and particularly if you're a foodie, you might find that you want to spend a fair amount of time over there during your trip.
If this sounds like you, you should be aware that there are a few resorts that make it MUCH easier to get pop over for a bit, which could be the difference between you having to carve out an entire evening to visit Disney Springs and just popping over for a bit at the end of your evening. Saratoga Springs allows you to walk there, and there is also boat service to Disney Springs from that resort, Old Key West and both Port Orleans resorts (which are Moderate hotels). There are also several non-Disney hotels in the Disney Springs area.
Park Access
While there aren't enormous differences between the hotels in the Value and Moderate tiers, the same is not true of the Deluxe Disney hotels. One of the primary benefits of some of the Deluxe properties is proximity to one or more parks, but some Deluxe properties aren't particularly close to any parks, and Walt Disney World is spread out enough that none of them are close to more than two parks. If you're staying at a Deluxe primarily because you want the added convenience they bring to getting to and from the parks, give some thought to which parks are going to get most of your attention and target a resort that will make it easy to get there:
If you're going to spend the bulk of your time at Magic Kingdom, the Contemporary is the only resort that allows you to walk back and forth to the park. The Grand Floridian and Polynesian also have easy access to Magic Kingdom via the monorail or boat, and the Wilderness Lodge and Fort Wilderness both have boat access to Magic Kingdom.
If you'll be spending a lot of time at Epcot (for example, if you're at Walt Disney World during one of Epcot's many festivals) and/or Hollywood Studios, the Yacht and Beach Club, the Boardwalk and the Swan and Dolphin all allow you to walk or take a boat to the rear entrance of Epcot.
In this same vein, it's worth noting that a few Deluxe properties and all of the Moderate and Value properties require bus service to all of the parks and accordingly do not add any real travel convenience to the experience. These include Saratoga Springs, Old Key West, Four Seasons, and Animal Kingdom Lodge and Kidani Village. Many people assume that Animal Kingdom is walkable from Animal Kingdom Lodge, but even though they are physically fairly close to one another, there is no way to travel between them on foot, so you'll be reliant on a vehicle of some sort.
Home Rentals
When you travel, do you prefer an experience more like a home than a hotel room? A space with common areas to relax, real kitchens, and laundry facilities? If so, you really have two options: you can stay in Disney's Deluxe Villas, or you can stay in a vacation rental off-site. You can find Disney's Villas at all of the Deluxe resorts except for the Yacht Club, and while they are configured more like a "home" than a hotel room, with seating and dining areas, separate bedrooms, and a generally higher level of finish as compared to the traditional hotel rooms, they are nevertheless still part of a hotel, and have access to the same amenities you would have at any Disney resort, like pools, sundry shops and restaurants.
If you'd prefer to have more privacy, or additional amenities like a game room, home theater, more than three bedrooms, private pool and the like, your only option would be an off-site vacation rental. There is simply nothing on Disney property that provides those sorts of amenities in a stand-alone property.
So, what is your travel style, and how does it impact where you stay when you travel to Walt Disney World?  Let us know in the comments!