Free Dining: Get It For Epcot's International Food & Wine Festival?!
Those of you who follow my rabid postings all over the internet may know that I'm not exactly the most ardent supporter of the Disney Dining Plan. My recent review of the Disney Dining Plan and my "No Such Thing As A Free Dining Plan" posts more than bear that out. That said, if you're heading down to Walt Disney World during Epcot's International Food & Wine Festival, you should get the Dining Plan. No matter how many people are staying in your room.
Actually, let me back up a second, because it actually isn't that simple of a rule. (When is determining if the Dining Plan is right for you ever simple?!)
If you are taking a trip during the Food & Wine Festival, and you are staying in a Value Resort, or wouldn't mind staying in a Value Resort, book the recently announced Free Dining. You will only receive the Quick Service Dining Plan, but don't fret on this point. Now I know some of the resort snobs out there might cringe at this prospect, so this certainly isn't for everyone, especially those who book an Epcot Resort so they can stumble back to their room after partaking in a marathon day of food and wine sampling. That said, if you don't mind staying at a Value Resort, this is almost certainly a great deal for you.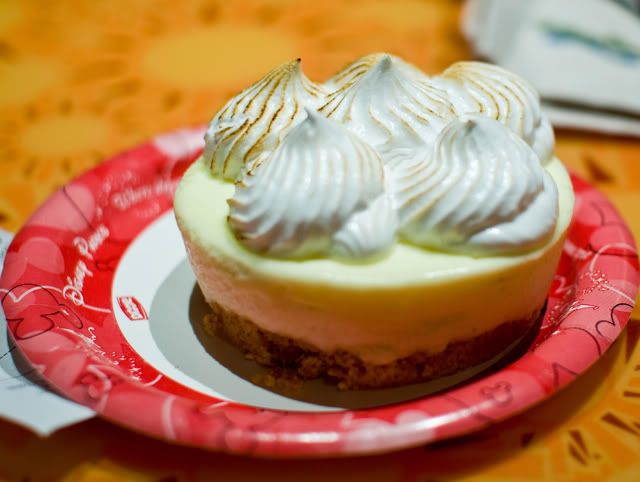 This is such an attractive offer mainly for one reason: snack credits. If you're on the Quick Service Dining Plan, each night of your stay you receive two quick/counter service meals and two snack credits per person. While snack credits normally may not be that attractive of a part of the Dining Plan (raise your hand if you've ever stocked up on fudge, candy, or Mickey Rice Krispie Treats to take home with your leftover snack credits), during Food & Wine Festival, snack credits are huge. HUGE!
This is because, in the past, Disney has allowed Guests to use these snack credits to purchase many of the smaller items at the country kiosks located throughout World Showcase during Food & Wine Festival. If you've ever paid out of pocket for an afternoon of strolling and snacking on these snacks before, you know that the cost can add up very quickly, especially when these relatively small portions can cost $6 or $7 each!
Plus, since Food & Wine Festival is going on, it's more likely that you won't desire to do as many Table Service meals anyway, as you'll be filling up on snacks offered at the country kiosks and the awesome reasonably priced seminars that take place during Food & Wine Festival. Presumably, you'll be spending more time in Epcot than usual during a Food & Wine Festival trip, so the counter service credits plus two snack credits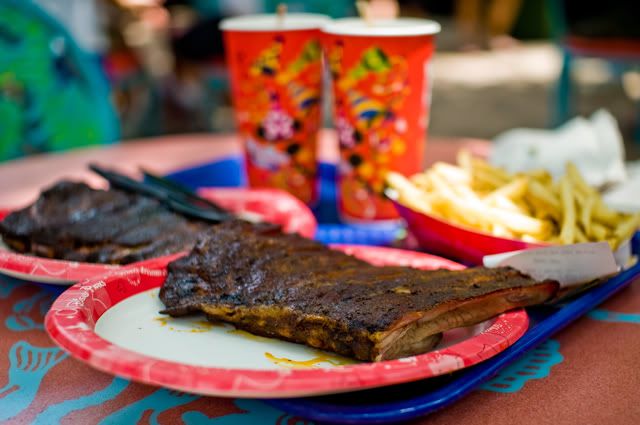 At this point, I'm sure some of you are grumbling about Walt Disney World's Counter Service. "I can't eat only disgusting burgers and hot dogs all week," you might be saying. To anyone contending that Disney's Counter Service food is subpar: this is a patently untrue statement. Perhaps if you eat nothing but Casey's Corner hot dogs and Pecos Bill burgers, your body won't be thanking you at the end of your trip, but Disney Counter Service Dining is so much more than this. My favorite Disney Counter Service restaurant, Sunshine Seasons, serves an array of healthy and quite appetizing options. Other Counter Service restaurants, such as Flame Tree BBQ, Tortuga Tavern, Cantina de San Angel, Tangierine Cafe, and Captain Cook's Snack Company, just to name a few, all have some delicious menu options. All of these excellent options prove that nagging criticism that all Disney "fast food" is pizza, hot dogs, and burgers is simply false.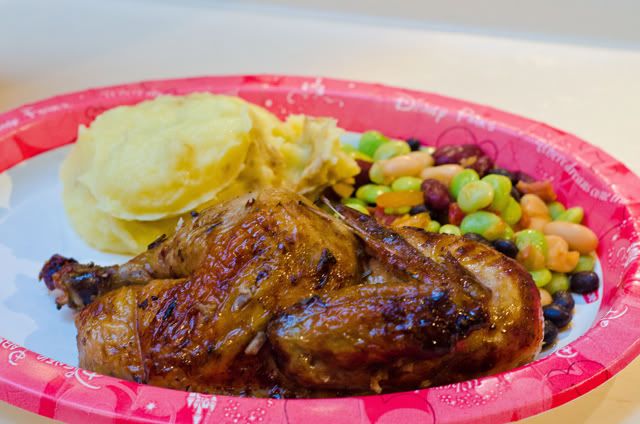 Since we're all about developing "plans" for "touring" here at TouringPlans.com, here is my double-secret, ultra-effective, and undeniably top Touring Plan For Epcot's International Food & Wine Festival Dining While Using The Quick Service Disney Dining Plan. Not only does this awesome plan hold the crown for the longest Touring Plan title, but it also holds the crown for not being a real Touring Plan. I guess maybe the second negates the first? Anyway, here goes.
As much as possible, don't use your snack credits on days you're in parks other than Epcot. They carry over from night to night, so you're not out anything if you don't use them on the day for which they are allocated (just use them by midnight of your checkout day). Instead, if you're up for it, eat three Counter Service meals on these days. I'm not a huge fan of Disney breakfast, so invariably, for me this means eating early lunch, early dinner, and late dinner. For those raising your eyebrows at this, there is nothing wrong with eating two dinners. In fact, it's quite awesome.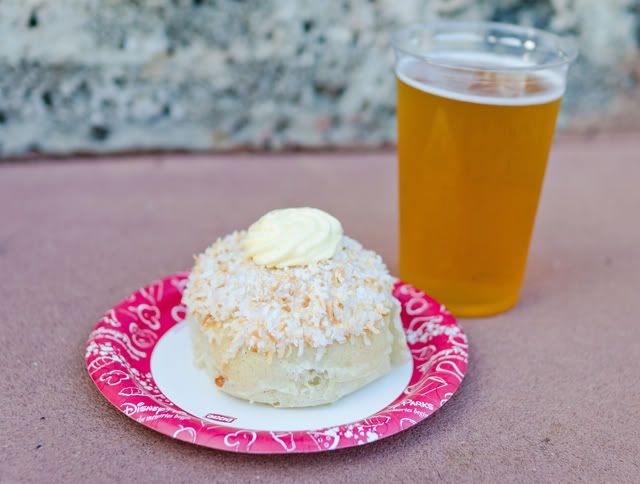 Obviously, if you're eating three Counter Service meals per day at the non-Epcot parks, you're going to have a shortage on the days you go to Epcot. This plan only works if you go to Epcot as many days as you go to all of the other parks combined, and during Food & Wine Festival, I don't think this is too bad of an assumption (if it is, adjust and only eat two Counter Service meals per day at the other parks, as necessary) given all of the wonderful offerings at Epcot during Food & Wine Festival.
On the days you visit Epcot, eat an early lunch with one of your Counter Service credits. I think it's best to eat at Sunshine Seasons so you can enjoy some of the Future World offerings before venturing off into World Showcase, but reasonable minds may differ on this. After eating, wait a few hours. Enjoy classic Epcot attractions such as The American Adventure, SpaceShip Earth (gather your strength by using the darkened descent for valuable nap time), Ellen's Energy Adventure, and Maelstrom. Then, at around 3 pm or so, starting working your way around the country food kiosks, liberally spending those snack credits you've accrued over the course of your trip. Along the way, be sure to make a couple of stops at the all new for 2011 Craft Beer Stand, which hopefully won't be a letdown, to grab brews to pair with your snacks. By employing this Touring Plan, it's unlikely that you'll be hungry for dinner, thus allowing you to save a Counter Service credit for another day, at another park.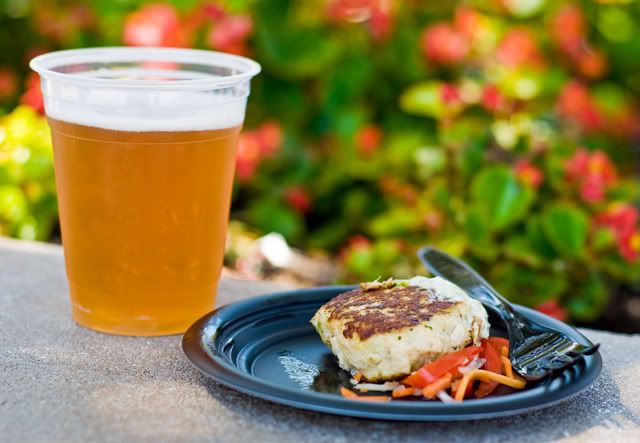 If all of this sounds appealing, I implore you to take advantage of it, and book Free Quick Service Dining at a Value Resort immediately. After this year, the Quick Service Dining Plan will only include one snack, so this strategy won't be nearly as viable, and the Quick Service Dining Plan will lose a lot of its allure during Food & Wine Festival.
So what do you think? To those who despise the Dining Plan, have I piqued your interest in giving it a try? If you're a Dining Plan fan who has already employed this strategy, or a fan of Food & Wine Festival in general, what are your favorite snacks to get from these country kiosks?