It's Party Time at Disney's Magic Kingdom! Should I Bring My Young Child to the Bash?
Walt Disney World hosts a number of late night parties and events: Mickey's Not So Scary Halloween Party, Mickey's Very Merry Christmas Party, Extended Evening Theme Park Hours, and occasional others. These are a hoot for adults, teens, tweens, and older children, but the jury's out on whether these are right for younger kids. Guests with younger children, say ages 7 and under, may want to spend some extra time considering whether an evening Magic Kingdom party makes sense for their families at this time.
I've often heard new Disney guests ask whether the parties are appropriate for their young child. They'll ask something like, "I'll be at Walt Disney World in October, should I take my four-year-old son to Mickey's Not So Scary Halloween Party?"
As with many Disney questions the answer is a resounding, "It depends." It depends on your temperament and your child's. It depends on your financial resources. It depends on where you're visiting from. And it depends on what else you'll be doing during your vacation.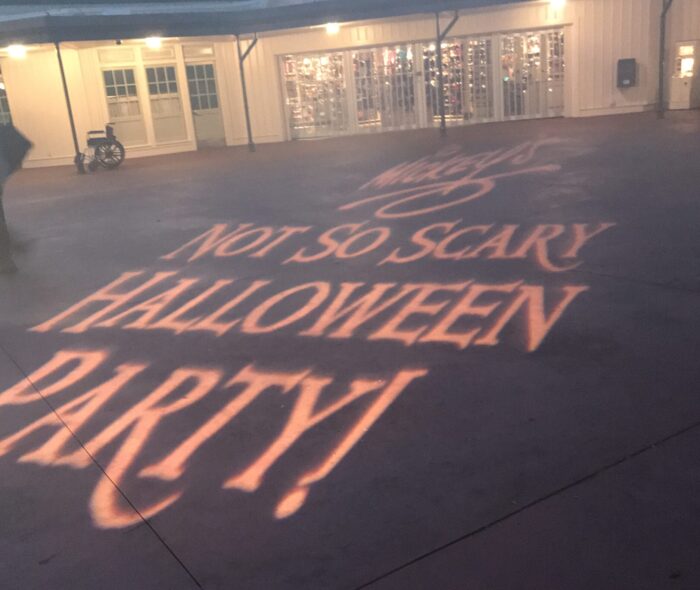 Let's walk through some of the decision factors to see if bringing a youngster to a Magic Kingdom evening party makes sense for you.
What is your child's usual bedtime? Many Magic Kingdom parties begin at 7:00 p.m. and end at midnight. Most young kids go to bed at the early end of this range. Do you intend to keep to your child's sleep schedule during your vacation? Why or why not?
How does your child react to disruptions in his sleep schedule? Some kids are able grab a nap and quickly bounce back from a late night out. Others are a cranky mess for days afterward. Which is more like your child?
Are you willing to leave early? Sometimes kiddos just need to bail. Will your vacation attitude sour if you have to bolt early on?
Would you be willing to attend the event in the rain? Most WDW party tickets are non-refundable even if there are heavy downpours. Adults might be able to throw on a poncho and muddle through, but how would this feel with a sopping wet preschooler?
What do you have planned the next day? Can you let your child sleep as long as she likes? Or do you have to get up early for a coveted breakfast with Cinderella?
How far away is your hotel? If you're at the Contemporary, the travel time "home" is negligible. If you're using Disney transportation to get back to the Animal Kingdom Lodge, you could be adding as much as an hour to your evening. Factor this into your sleep plan.
Can you physically manage your child when he's asleep? For example, if you're a single parent with a 50-pound preschooler, could you physically carry him asleep, and your gear, and fold your stroller, and get everything on a bus?
Are you coming from a different time zone? This may impact everyone's stamina – positively or negatively, depending on which direction you're going.
During what day of your vacation does the event fall? Personally, I've been more comfortable with completely wearing my kids out on the last day of my vacation than the first. I'm OK if my child is cranky and sleeps on the plane home. I'm not so OK if my kid is cranky during our one and only day at Epcot.
Do you have a stroller, or can you rent one? Giving little ones a safe place to crash can make a big difference in their ability to cope with new environments.
Are there medical issues that might impact your child's situation? Most of the after hours events include free treats. Disney does an admirable job of offering allergy-friendly alternatives, but they can't accommodate every possible situation. Will your child be impacted if siblings or others have things they can't?
Is the event a financial imposition for your family? Let's face it, the evening parties are not cheap. Will you feel disappointed if you've spent in excess of $100 for your child to attend the party and he falls asleep in the stroller an hour into it?
Why are you going to party? And can those factors be experienced at another venue at a different hour or for less money? For example, if you want to see the special party fireworks, would you be satisfied watching them from distance, such as on the beach at the Polynesian? If you're going to the party to experience short attraction wait times, would purchasing Genie+ and some individual lightning lane passes achieve the same thing with less stress and less expense?
Does your child have fears that may be exacerbated by party elements? For example, if your child is afraid of the dark, an evening party is not a good option. If your child fears costumes or costumed characters, then the Halloween party does not make sense for you. However, some fears may have workarounds. For example, if you child melts down at fireworks, you may be able to arrange to be indoors during the boomers.
Are there elements of the party that are not part of your home culture that you'd like your child to experience? For example, if you're coming from a country that does not trick-or-treat, then that element of the Halloween party may override other concerns.
Is your child's favorite character EVER only available to greet guests during a party? Sometimes enduring a late night is worth it to make your child's dream of meeting Dopey come true.
Is your visit to Walt Disney World very brief? If you only have a day or two in the area, attending an evening party may be your only opportunity to experience some of the rides. This may override other concerns.
Can you do a practice run? Are there local events or regional theme parks where you can practice keeping your child up and (over) stimulated? See how they react and adjust expectations accordingly.
Are you planning to come back to WDW during this season again in the foreseeable future? If you know you'll be back for Mickey's Very Merry Christmas party next year, the decision to forgo it this year may be easier.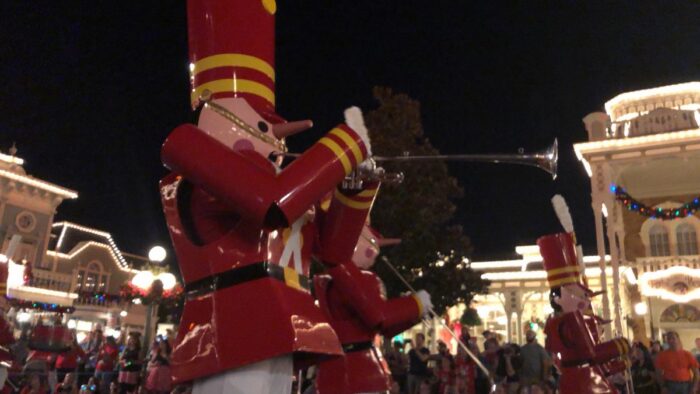 What kind of money are we talking about?
As a frame of reference, the rates for the 2023 Mickey's Not So Scary Halloween Parties range from $109-199 for adults (ages 10+) and from $99-189 for ages 3-9 (plus tax). Kids under age three are free at all the parties.
I took my own children to their first evening party at the Magic Kingdom, the dearly departed Pirate & Princess Party, when my twins were six years old. We only lasted until 9:30 p.m. I'm glad we went to see what all all hubbub was about, but from a financial perspective, the decision to go might not have been our soundest. A few years later we all went to Mickey's Not So Scary Halloween Party, made it through the entire event and had an absolute blast.
What have your experiences been with young kids at the evening parties? Did they have a good time? Did you? Are there factors to consider that I haven't mentioned? Let us know in the comments below.