My 10 Favorite Disney (Land, World and Cruise!) Restaurants
The first couple of months after making New Year's resolutions involving "eating better" or "losing weight" may not be the best time to talk about food, but what the hay. Let's do it! This time I decided to name my 10 favorite Disney restaurants no matter the location! Well okay, not any. I haven't been to the Disney parks overseas, so I can't fairly include them. So this list will include Disneyland (of course), Walt Disney World, and the Disney Cruise Line ships.
Let me confess right away about three I'm leaving off that should probably be included. Club 33, Remy, and Victoria and Albert's. Club 33 isn't an option for most people as it's not open to the general public. I haven't dined at Remy or Victoria and Albert's yet, so I'll leave those off, too, even though I know by all accounts they're amazing. If you have eaten at either, I'd love to hear where you would rank them! But for now we'll just acknowledge their greatness and move on.
Now for the usual disclaimer. These are my opinions!! They do not necessarily reflect that of anyone else on this blog or anyone else on the planet, for that matter. I certainly cannot fit every good restaurant at Disney in this list. As you will see, I've included fine dining restaurants, more casual options, and even a character meal (or two). But I do have reasons for my 10 picks, and I think you will agree with some of them. And for the ones you don't agree with or feel I unjustly left off? Well, that's what the comments are for.
1. Palo – Palo is my favorite Disney restaurant anywhere. And it only costs $20!!! Oops, that's not really true because you have to pay for the cruise first, but it's only $20 more! And it's an amazing experience. The location, the views, and oh my – the food. Palo is an adult only restaurant on all four Disney ships with panoramic views of the ocean, Caribbean islands, Alaska, or whatever else you happen to be sailing by while dining. It can be booked for dinner or brunch (although brunch is only available on sea days), and I can't decide which I like better. Dinner is a multi-course experience with a top notch server at your beck and call whose goal is to fulfill all your dining dreams. Can't decide what to order? No need to. Odds are your server's going to bring you multiple things to try. You won't be disappointed. Brunch, on the other hand, starts with a gorgeous spread of pastries, breads, cheeses, fruit, berries and desserts. Of course you could just stop there and be happy, but you don't have to! The Chef also has a wonderful selection of entrees to choose from. I've eaten at Palo over and over and never once felt like it was anything short of the perfect dining experience.
2. Napa Rose – Napa Rose in the Grand Californian Hotel & Spa at Disneyland is expensive and worth every penny. My favorite way to eat there is at the Chef's Counter, but the food is delicious no matter where you are sitting. I devoted an entire blog post to why Napa Rose and its Chef's Counter is so amazing, so I won't belabor the point here. It's wonderful. Try it.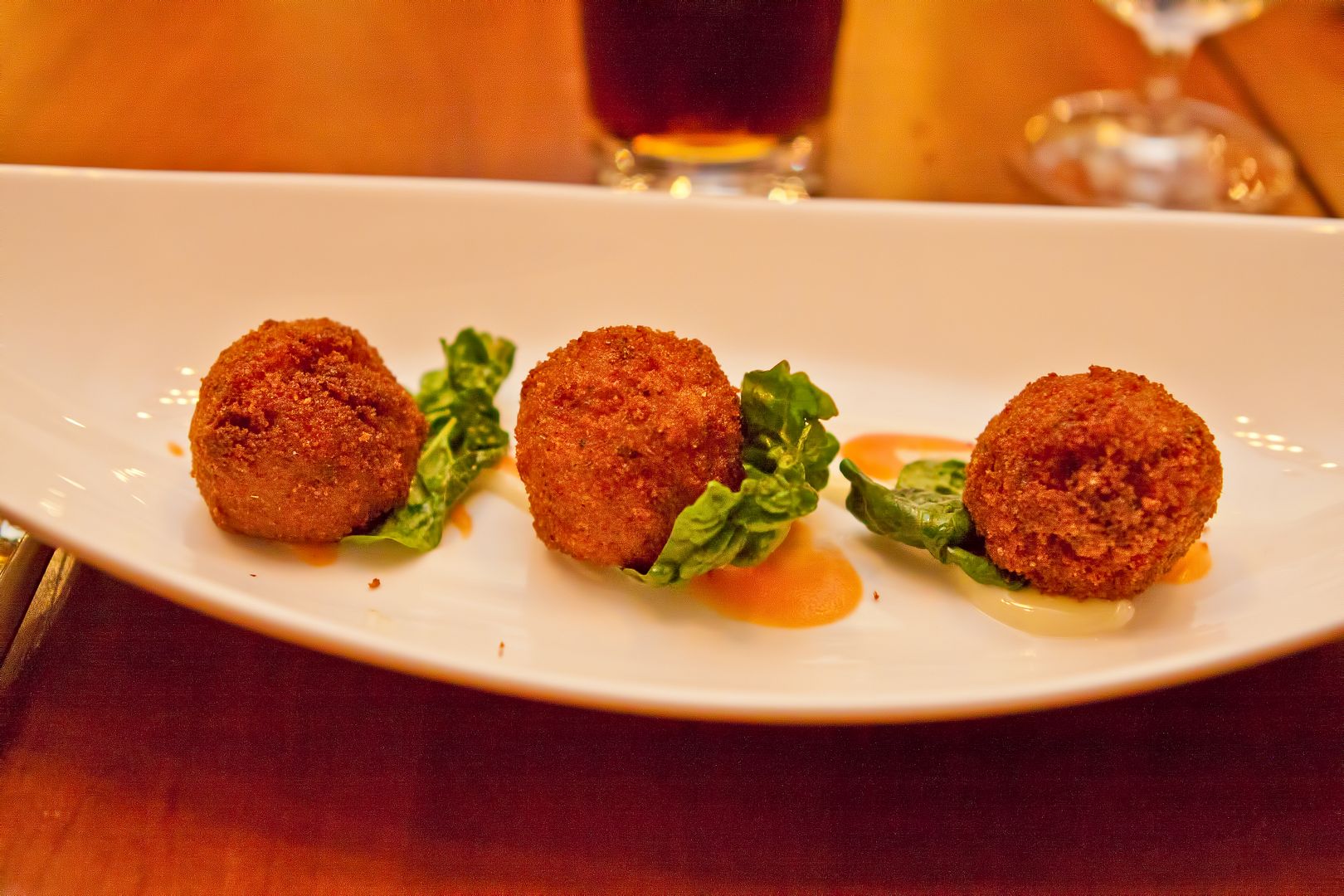 3. Citricos – Citricos in the Disney's Grand Floridian Resort gets overlooked, sometimes being in the shadow of the more well-known Narcoossee's, but it really shouldn't. The menu includes an Oak Grilled Filet of Beef that is to die for. And the risotto? Wow. There's also a wonderful Chef's Domain, which is a private room that seats up to twelve. The Chef personally creates your delicious menu. If you want to feel pampered and maybe even like you are king of the world for an evening, this is where you want to eat.
4. Steakhouse 55 – Steakhouse 55 in the Disneyland Hotel became one of my favorites last fall. The main dining room is so elegant and yet not imposing at the same time. There's a distinct Old Hollywood feel to it, which greatly appeals to me. The entrees are wonderful, and there is a 24-layer chocolate cake that awaits you at the end of the meal. That's right, 24 layers. That is all.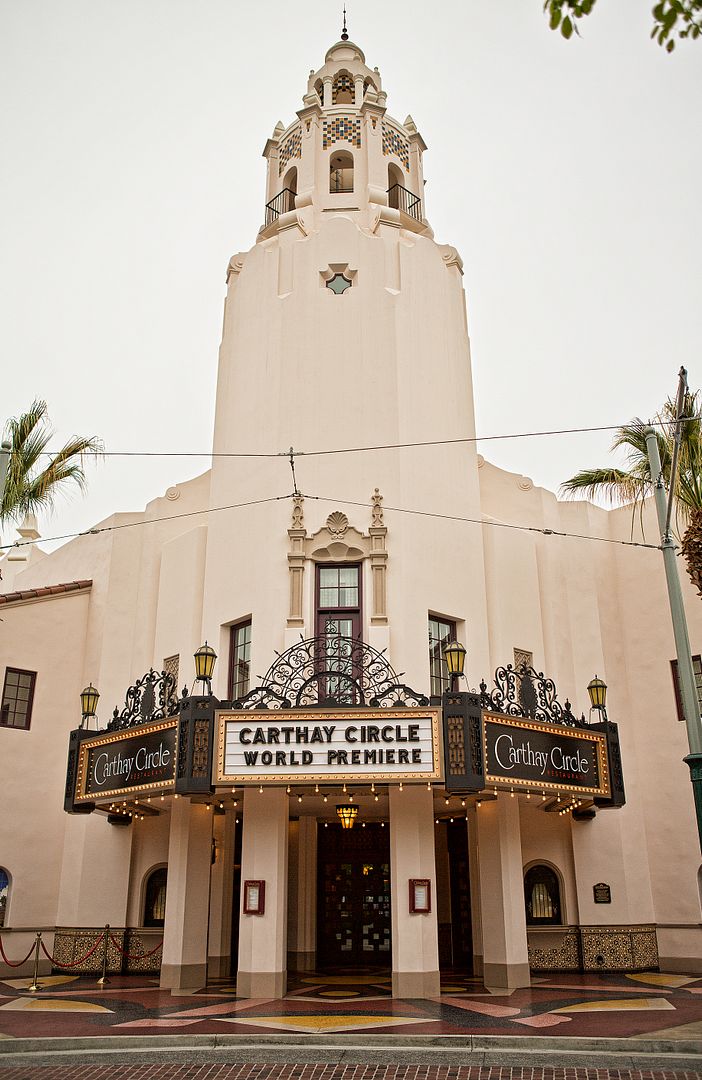 5. Carthay Circle Restaurant – Carthay Circle at Disney California Adventure is the newest restaurant on this list, but it certainly deserves to be here! Carthay Circle is a gorgeous restaurant with wonderful service and food. The restaurant is modeled after the original Carthay Circle in Hollywood where Snow White and the Seven Dwarfs premiered in 1937. It's a stunning replica, and the inside is just perfect. The house biscuits are a fascinating blend of bread, cheese, and jalapeno peppers, and there are too many good entree options to list. It's well worth a visit when you are on the West Coast.
6. California Grill – The California Grill in the Contemporary Resort has location, location, location going for it! The view of Magic Kingdom's fireworks is excellent! Schedule your dinner for a time that coincides with the fireworks and either watch from your table or step outside on the viewing balcony. The location is all I am sure about with the California Grill, because it is currently undergoing an extensive refurbishment and is closed for the next several months! At this time, the only thing we know that won't change is the location! But I'm very confident that when it reopens the new menu will be as wonderful as the previous one, so I couldn't leave it off the list.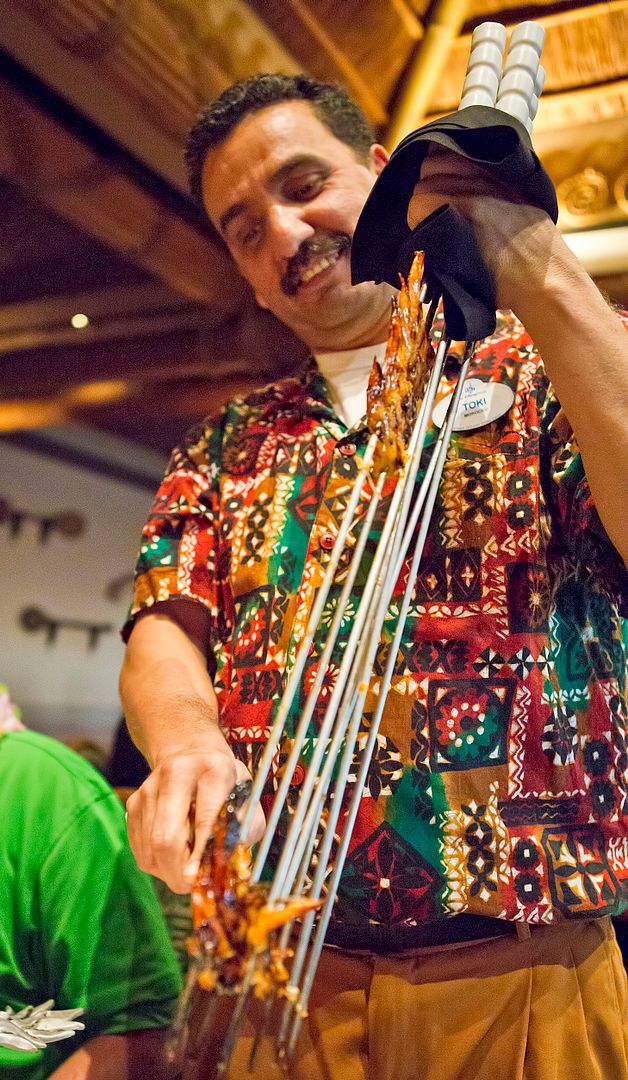 7. 'Ohana – 'Ohana in the Disney's Polynesian Resort can be summed up in two words – unlimited meat. Meat and more meat. If you're a vegetarian, that probably didn't entice you to try it, so let me assure you there is more than meat. As someone who swore off vegetables at the wise age of 5, I can't testify to its taste, but I am told the Vegetarian Platter is wonderful. But let's face it, meat is the highlight here. Food is served family style with huge platters and portions. You start the meal with a salad, broccoli medley (Well, you start the meal with the broccoli medley; I don't. No veggies, remember?), and lo mein noodles. Then your server will bring out a platter of fried dumplings and chicken wings. And that's just a warm up for all the meat! Servers are roaming the restaurant with skewers of chicken, pork, shrimp and steak, just itching to put some on your plate. And just when you think you're full, they come by again. With protests from no one, the meal ends with the insanely popular bread pudding served a la mode.
8. Le Cellier Steakhouse– Yes, I know, some people love Le Cellier in Epcot, and others feel it's crazy overrated. I fall firmly in the camp of love. Let's face it, there's a reason it was so popular that it went to two credits on the Disney Dining Plan. The mushroom filet mignon will melt in your mouth. I could just eat the filet and be beyond happy. But it doesn't start or stop there! The pretzel bread is so good! And the risotto that comes with the filet! And the chocolate desserts!! Oh my word, I am so hungry now.
9. Blue Bayou – Blue Bayou at Disneyland has some of the best theming of any restaurant at Disney. Its theme fits right in with the iconic Pirates of the Caribbean attraction. The boats float right by the tables and don't feel out of place from the perspective of either the ride or the restaurant. You feel transported. The food's not too shabby, either. The Monte Cristo, which is currently only served at lunch, is one of my favorites. The Jambalaya is delectable, and Filet Mignon with Blue Bayou Potatoes is tender and delicious.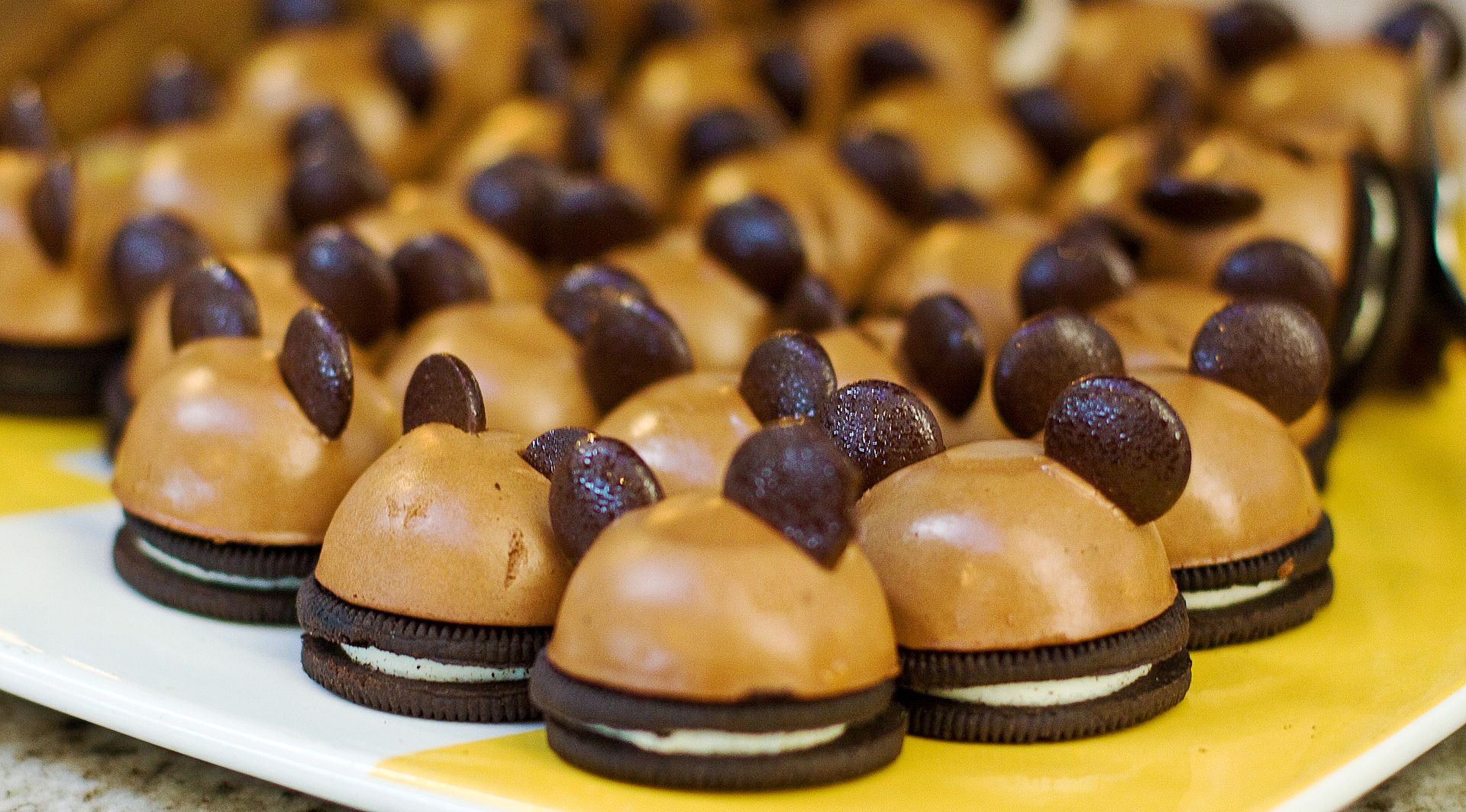 10. Chef Mickey's (or Cinderella's Royal Table?) – I had a very hard time with this last one. I feel like character meals are a big part of the Disney experience for many guests and felt like I should include one. But which one was the question? Chef Mickey's and Cinderella's are pretty different as far as character meals go. If you have a princess lover in your family, go with a meal in THE icon at the Magic Kingdom – Cinderella Castle. The atmosphere is exactly what you would expect from a royal family. The food is good, and there are multiple princesses with time just for you. If your goal at Disney is to see the main mouse, then go directly to Chef Mickey's in the Contemporary (after making reservations about 6 months in advance, of course). Mickey and all of the Fab Five are usually there for breakfast and dinner. Breakfast is fairly standard (but good) fare, and the highlight at dinner is the Parmesan Mashed Potatoes. Or maybe it's the dessert buffet? Nope, still going with Parmesan Mashed Potatoes. In fact I think I have had them for dessert before.
I know restaurants preferences are highly subjective and picking favorites is like picking a favorite child at times, but I'd like to hear your favorites! What did I leave out? What do you strongly agree or disagree with?