SATURDAY SIX: Six Events That Will NOT Be On Any Theme Park Calendar
This week's SATURDAY SIX takes a look at Six Events That Will NOT Be On Any Theme Park Calendar. We here at the Saturday Six offices are huge fans of the special events that take place in Orlando. Whether it's admiring the topiaries at Epcot's Flower & Garden Festival, screaming during Universal's Halloween Horror Nights, or enjoying Santa and the rest of the Christmas parade during Mickey's Very Merry Christmas Party, there seems to be something to enjoy every part of the year. But today we're going to go in the other direction. We're going to take a look at six events which we won't be seeing anytime soon, starting with…
# 6 – Night of Juggalo at the Magic Kingdom
Each year Disney holds its Christian music celebration, Night of Joy, in the Magic Kingdom, but what about other types of music? What about the Insane Clown Posse? The Night of Juggalo event would be a weekend celebration that would totally change up the Magic Kingdom. During the party, the Bibbidi Bobbidi Boutique would offer tattoos and piercings with their offerings. Instead of LeFou's Brew, Gaston's Tavern would serve Faygo from its taps. And the Dapper Dans would use their four part harmony to sing tunes from the songbook of Psychopathic Records. It's an event that no party goer will ever forget, no matter how many counselling sessions they go to.
# 5 – A Celebration of TWISTER at the Universal Orlando Resort
All anyone talks about at Universal is Harry Potter, but what about sharing the love to some other attractions at the parks? What about TWISTER….Ride It Out? Yes, a celebration dedicated to the only attraction in theme park history where two stars refuse to even be on the same TV screen together in the pre-show. A Universal attraction which has a legitimate Hidden Mickey inside. An experience like no other, guests enjoying Twister will surely find themselves Paxtoning soon after, and for that we are going to pop the champagne bottle and embrace its greatness.
While Universal's Celebration of Harry Potter is contained mostly within the parks, we'd like to see the TWISTER love go resort wide. The Royal Pacific Resort has a Jurassic Park suite and Portofino Bay has a Despicable Me-themed room, so let's get a TWISTER suite at the new Cabana Bay Beach Resort! Over in CityWalk, the Hot Dog Hall of Fame can create  a new dog in tribute to Bill Paxton (just a regular dog, with a lot of cheese.) The possibilities are endless!
–
# 4 – #ASKSEAWORLDDanceParty
Recently SeaWorld started up a new public relations campaign to rebuild their image, and immediately fell flat on their face. Who knew that asking the Internet to submit questions based on a highly passionate subject would create disastrous results? It's time for SeaWorld to pick themselves up though and steal a page out of Disney World's playbook. Magic Kingdom has the #INCREDIBLESSuperDanceParty? Let's take it up a notch with the #ASKSEAWORLDDanceParty! Get down with Shamu and his pals as they rock out to Pearl Jam's Animal, the Baha Men's Who Let the Dogs Out, and that Sarah McLachlan song that makes everyone sad when they watch TV. (Looks like SeaWorld probably shouldn't have let their Twitter people in charge of the party soundtrack.)
–
# 3 – Freshman Bash at Universal
Grad Bash has been going on for years at Universal, allowing High School seniors the opportunity to have the run of the parks by themselves. Seems a bit exclusionary to us, so we'd like to see another event dedicated to the other end of the High School spectrum, the freshman. With Freshman Bash it's time to allow the #Millenials their chance to play Flappy Bird in Diagon Alley… to use the Ask.fm app and answer a question about Taylor Swift while walking by Transformers: The Ride 3D… to text their friends and ask what they are doing while standing in front of King's Cross Station… that's right, it's time to let them fully embrace their smart phones and ignore the highly themed world around them!
–
# 2 – John Carter Weekends
Who doesn't love Star Wars Weekends at Disney's Hollywood Studios? It is one of the few bright spots inside a park which now has literally half the rides of Seuss Landing in Universal's Islands of Adventure. What if there was another set of weekends set around a different sci-fi film? We're talking John Carter Weekends. Yeah, the autograph sessions at Star Wars Weekends are fun, but who doesn't have Boba Fett or Chewbacca's signature by now? Know who's John Hancock you don't have in your autograph book? Anyone from John Carter. Star Wars may have hundreds of interesting alien species, but John Carter had thousands of uninteresting humans in its cast. Sometimes you need quantity over quality, right?
Oh, Star Wars Weekends has character dining experiences? John Carter Weekends will offer guests the ability to eat the actual shooting script of the film (that may sound weird but trust us, it's better than reading it.) While most guests would rather return to The Legend of Captain Jack Sparrow than Barsoom, we are encouraging WDW to use the Duffy the Disney Bear strategy and just keep forcing John Carter on people until they accept it. Huzzah!
–
# 1 – EPCOT International Blog & Whine Festival
FINALLY, an event catering to the true heroes of our society, the theme park bloggers. For too long we have been ignored while doing the arduous work that no one else wants to do. How many of you, Dear Reader, have the stamina to stand in line for days waiting for soft opens, which may or may not happen? How about staying up all hours of the night to make an ADR for Be Our Guest breakfast? Think it's easy being on call 24/7 so that metal detectors in attraction queues can be properly reported? Do you know what type of passion it takes to create a backstory for a cotton candy kiosk in Marvel Superhero Island?! And yet despite our hard work we don't receive medals, fanfare, or even have our hand prints immortalized in cement. Laugh if you must, but these hands once wrote a 3,000 word review on a Transformers action figure and while you may not understand the gravity of that type of work, your grandchildren will!
So let's have an event that celebrates the theme park bloggers and everything that we give to the world. The snarky Twitter comments nit picking everything to death. Critical reviews of restaurants where we've never eaten. The unwavering belief that each and every subject is completely drawn in black and white terms, But mostly let's rejoice in the one true theme park blogger tenet: Everything we like is great, and everything you like stinks.
So there you have it: Six Events That Will NOT Be On Any Theme Park Calendar. See you next weekend for the latest installment of the SATURDAY SIX, where we'll look at something fun from the world of Disney and Universal. If you enjoyed yourself, be sure to check out The Magic, The Memories, and Merch! articles, or, for your listening pleasure, check out the Pardon the Pixie Dust podcast. You can also follow Your Humble Author on Twitter (@derekburgan)
If you enjoyed this article, you will surely like the following:
Six Things We Wish Theme Park Fans Would Stop Complaining About
Inaugural SATURDAY SIX "Turkeys" Of the Year
2015 Theme Park Awards (AKA "The Burgies)
Six Things We STILL Can't Believe Happened at Walt Disney World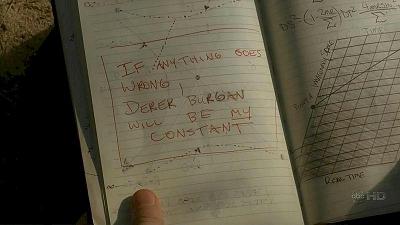 Special Thanks to crack staff photographer Brandon Glover, superstar artists Matt Cleary, and Megan Stump for their invaluable assistance with this article. Be sure to also check out Brandon on The Park Blogger podcast with co-hosts Aengus Mackenzie and Brian Carey. 
Did you know The Unofficial Guide to Universal Orlando has a special edition of the SATURDAY SIX in it? Finally, someone came up with an actual reason to read a book. PRE-ORDER this baby now! (For every copy sold, a percentage of the profits* go towards buying a DVD of the Seven Dwarfs Mine Train rap video.)
*0%