Tips for Avoiding Sore Feet and Blisters
On an average day at a Disney theme park, you can expect to walk 7-10 miles. It can put a serious damper on the magic if you start to develop blisters or sore feet part way through the day. Being achy, uncomfortable, or in pain is no way to spend your vacation. Here are some tips to help you put your best foot forward so you can enjoy every moment.
Get 2 Good Pairs of Walking Shoes
Two might seem like overkill, but hear me out. I recommend one pair of regular tennis shoes with good support, and one pair of waterproof/quick-drying shoes (like Keens or a similar brand).
One benefit of having two pairs of good walking shoes is that you can alternate wearing them on different days, so your feet get a break from wearing the same pair every day. The other benefit is that you can wear the waterproof shoes on days you know you will be experiencing water rides (I'm looking at you Kali River Rapids) or if there is a lot of rain in the forecast, and you can save the tennis shoes for drier days.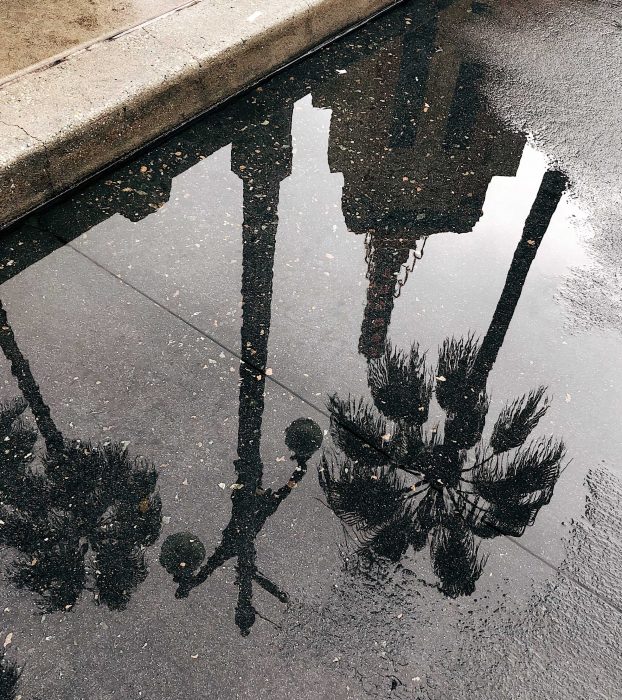 Both pairs of shoes should feel comfortable and fit correctly – not too loose or too tight. If you have had any issues with your feet, ankles, or even your back, check with your doctor or physical therapist to see if they have a type of shoe they recommend.
Start a Walking Regimen
If you're not used to walking several miles a day (plus hours of standing), it is a good idea to start building up your endurance at least 4-6 weeks before your trip, so your feet get used to that much activity.
You can start as small as just a walk around the block and slowly work up to a few miles at a time. Make sure to wear the shoes you are planning to bring to the parks on these walks so you can break them in and identify any issues.
Don't Sleep on Socks
People always talk about getting the right kind of shoes, but socks can be just as important, especially when it comes to preventing blisters. Invest in some non-cotton, moisture-wicking socks, to help avoid uncomfortable rubbing that can lead to blisters.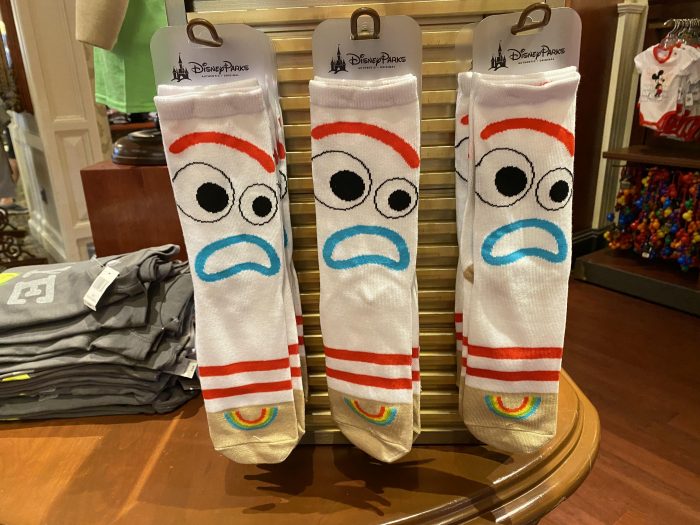 Pay attention to sock height as well. Ankle or no-show socks can be great, but try them on with your shoes to ensure they don't hit at just the wrong spot to be rubbing weirdly between your shoe and the back of your ankle all day.
Also, it is not a bad idea to bring along an extra pair of socks to the parks with you, in case yours get wet. Is there anything worse than walking around in wet socks?
Take Preventative Measures
If you know you are prone to blisters on a certain part of your foot, you can try to prevent the problem before it starts. Cover the spot loosely with a bandage or apply some powder or petroleum jelly to the area.
Always make sure you bring some Band-Aids of various sizes with you to the parks as well, just in case. The second you think you feel a blister forming, cover it up, before it is too late! You should also carry a pain reliever with you to the parks that you can take in the case of sore feet. If you forget any essential items, every park has a First Aid station that can help with some minor supplies.
Rest
A day at the parks usually entails 12+ hours on your feet. Take any opportunity you can to rest them throughout the day.
This can mean taking a break at your hotel in the middle of the day and laying at the pool. It can also mean lingering over a table-service meal, staying off your feet for a while during an attraction (like Carousel of Progress) or a show (like Festival of the Lion King), or sitting for a spell on a bench with a cold drink. It's important to listen to your body and know when it needs a break.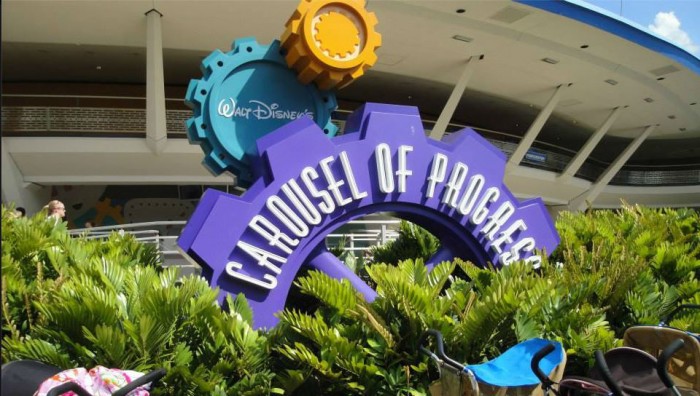 It is also helpful to plan an occasional non-park day in your vacation itinerary. After a few days of being constantly on-the-go, taking a day to kick back and relax can help your feet be rested and ready to go again the following day!
Rejuvenate
There are also ways you can help to rejuvenate your feet during your trip. After a long day, try soaking your tired feet in the bathtub or hot tub. It feels good just thinking about it! If you have any swelling, get some ice to put on your feet and keep them elevated.
You may also consider bringing a tennis ball with you. Each night at your hotel, sit down and roll the tennis ball around underneath your foot, applying as much or as little pressure as feels good. It will help the muscles in your feet and feels like a mini-massage.
For the real thing, several of the Disney resorts have spas onsite that offer services like pedicures or leg and foot massages, which can leave your feet feeling brand-new.
These tips should help you take a step in the right direction when it comes to protecting your feet and avoiding soreness and blisters on long park days. Then you can worry about more important things, like what attraction to ride next!
What are your best tips for helping your feet stay happy at Walt Disney World? Do you have a particular type of shoe you recommend? Let us know in the comments.