10 Things Disneyland Could Use that Disney World Already Has
If you've read any of my previous blog posts, you'll know that this post is coming from someone who loves Disneyland.  But I also love Walt Disney World and have been there dozens of times (in fact, I was at the World the week before Labor Day).  Having just returned from Disney World, I'm woman enough to recognize that my beloved Disneyland is lacking a few things that Disney World has.  Again, Disneyland is a wonderful, wonderful place, but there are a few things that Disney World has that would make Disneyland even better.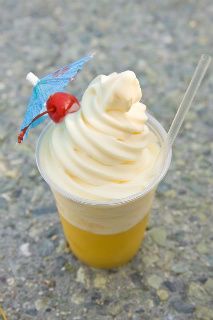 1. A better dining plan.  While I plan to expand on this in a future blog, the Disneyland dining plan is all kinds of wonky (that's a technical term we use in the travel industry).  Anyone who complains about the Walt Disney World Disney Dining Plan has not tried the Disneyland Disney Dining Plan.  With Disneyland's dining plan, it's possible to come out a few dollars ahead, but it's more likely you won't save a dime.  Disneyland's dining plan is really just for people who want to prepay their meals.  Disney World's dining plan includes a certain number of meals during your stay.  If the restaurant participates, and most do, it doesn't matter how much that entrée costs, it's covered.  Except for the character meal vouchers, at Disneyland you are buying vouchers worth exactly what you pay for them.  If your meal costs more than your voucher is worth, you'll be adding some cash.  If your meal costs less, no change is given.  I fully understand this quick summary doesn't capture all of the nuances of the Disneyland dining plan, so stay tuned in the weeks ahead for more.
2. Disney's Magical Express.  There are several options to get to Disneyland from one of the local airports, but none of them has the biggest advantage that Disney World's Magical Express has: none of them is free.  I always love boarding the Magical Express bus when I land in Orlando without having to think twice about my checked luggage.  I feel like I'm entering the magic right there at the airport.  At Disneyland, you are either going to have to rent a car, purchase a transfer on the Disneyland Resort Express, go with another ground transportation company that you find yourself, get a taxi, or have a friend pick you up!   
3. A water park.  I'm no land use expert, and Disney certainly is "space challenged" at Disneyland as compared to Disney World, but a water park would be such a terrific addition to Disneyland!  Sure, there are plenty of water parks in the Los Angeles area (and that's not surprising when you consider the generally great weather that SoCal enjoys), but anyone who's been to a Disney water park knows that Disney's water parks are a cut above—way above.  Both Blizzard Beach and Typhoon Lagoon are superb at Disney World!  These water parks have the same great Disney theming and top notch execution that Disney brings to its other theme parks.  There has been plenty of talk about a third gate at Disneyland, but perhaps a water park is exactly what the resort needs!
4. Disneyland should standardize some things with Walt Disney World.  Disneyland can be an intimidating trip to book because there are so many little details that are different from Disney World's.  All unused Disneyland tickets expire; dining reservations are made 60 days out; the final payment on your package is due only 30 days before your vacation; you can add tickets to a room-only reservation, and it doesn't become a package; different dining plans; and the list goes on.  While each of these may be a little thing, standardizing all of them with Disney World would make Disneyland much less confusing for the regular Disney World traveler.
5. Earl of Sandwich.  Haha!  I had to add this one in.  Man, I love that Caribbean Jerk Chicken Sandwich.  If you're lucky enough to live in a city that has an Earl of Sandwich, you probably don't get the same excitement I do when I see that sign in Downtown Disney.  Food can be pretty expensive at any Disney resort, but Earl of Sandwich provides tasty and interesting sandwiches for very reasonable prices, with some yummy side dishes and desserts, to boot.  This would be a welcome addition at Disneyland's Downtown Disney District.
6. DisneyQuest Indoor Interactive Theme Park.  Okay, bring on the haters of DisneyQuest.  I know it has tons of untapped potential, and I fully admit that–aside from our Xbox 360–my family is not necessarily up-to-date on the latest and greatest video game technology.  But we have so much fun at DisneyQuest!  We went back 3 times on our trip to Disney World a few weeks ago!  Sure, you can find some of this stuff in every arcade, but one great thing about DisneyQuest is that you're not going to keep pumping quarters or dollars into the machine. They're all covered in your entrance fee (and if you buy the Water Parks and More option on your tickets, the price is already covered)!  That's kid heaven!!  And there are lots of excellent games that you're not going to find in an arcade.  Pirates of the Caribbean – Battle for Buccaneer Gold has you and your friends standing on a pirate ship and shooting virtual canon balls at other ships!!  Well, standing on a mock up of the front of a pirate ship.  Buzz Lightyear's Astroblasters is bumper cars taken to a whole 'nother level.  In Mighty Duck's Pinball Slam, you are the pinballs!  DisneyQuest is hard to explain if you've never been, but trust me, it's not just a 5-story arcade (and I haven't even mentioned the super yummy desserts).
7. Another monorail stop.  How about a monorail stop in Disney California Adventure?  The Disneyland Monorail is great, and the new Mark VII models are awesome!  But Disneyland's monorail is really just a ride, not so much a mode of transportation.  It's handy when you're at the far side of the Downtown Disney District and want to get into Disneyland or vice versa, but that's about it.  Consider how much clamoring there is at Disney World to expand the monorail system to all the parks in Florida (and of course, you already have two parks, three hotels, and the Transportation and Ticket Center directly connected to the monorail).  At Disneyland, adding a stop at DCA or in the Grand Californian Hotel and Spa would really make the system complete.
8. The female Cast Members from Epcot's Norway Pavilion.  My husband added this one.  I'm sure no explanation is necessary.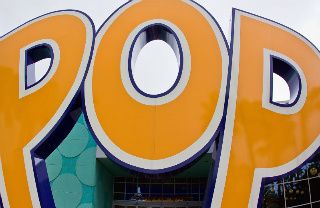 9.  A Disney Value Resort.  Disneyland has some great hotels, and if you're willing to fork out some bucks you can stay at my favorite Disney property anywhere, the Grand Californian.  But if you are looking for somewhere that's just clean and comfortable to lay down your head at night, that's a lot to spend.  Disney World's Value Resorts are a great option for guests who don't spend much time at the resort and/or who want to minimize their lodging expenses while staying on property.  These resorts are Disney-themed, clean, and provide a Disney-level of quality service.  You know what you're going to get when you stay there.  Unfortunately, at Disneyland, if you want to spend less than $100 a night on a hotel, you're going off property.  Off property does have some good options as I've discussed in a previous blog, but there is always a level of uncertainty with a property you're not familiar with.
10.  Seating at Fantasmic!.  I can't imagine how it would work or where there's room, but the superb Disneyland Fantasmic! show needs better seating.  Or any seating.  I don't say this lightly, because the current setting for Fantasmic! at Disneyland is actually really cool—but seating is a problem.  If you've never seen Fantasmic! at Disneyland, imagine watching a performance of Fantasmic! that takes place on Tom Sawyer Island while you watch from the shore standing amidst some of your favorite attractions in the middle of Disneyland.  This area in front of the Rivers of America is an awesome setting for Disneyland's Fantasmic!  But it's so hard to see!!  You can wait several hours for the show, and people do, and when everyone stands up, you suddenly find you can only see part of the action.  And your kids may not be able to see at all!  The show, itself, is better at Disneyland, but the seating at Disney World makes it a more enjoyable experience.  So, how would I add seating to Disneyland?  Frankly, I don't exactly know.  But I know Disney has Imagineers who could figure it out (or at least make it better), even if they can't build an entire stadium similar to the one at Disney's Hollywood Studios, while still retaining the charm of Rivers of America.
So let me say again, in case you missed it (!), I love Disneyland.  But even with the space constraints at Disneyland, there are a few lessons Walt's original park could learn from Disney World.  Of course, Disney World could learn some lessons from Disneyland, too!  But that's a blog for another day…
So, what are your favorite Disney World features that Disneyland should incorporate?