Unheralded Dining Gems: Kona Cafe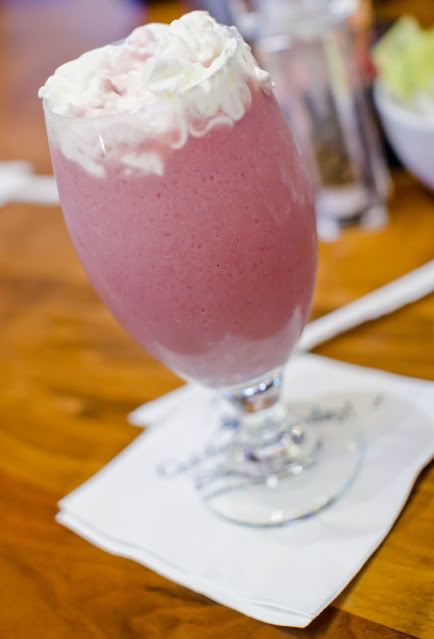 It has been said that in life, the only things that are certain are death and taxes. In Walt Disney World planning, the only things that can be certain are a need to make advance dining reservations 180 days out, and that park hours will change at least once while you're planning your trip. Not quite as certain or as succinct as the "death and taxes" catchphrase, but I think it's fairly apt. Given this certainty, where do you get reservations if you book a trip inside of 3 months, when some of the most popular restaurants are booked solid? Chef Mickey's? Not a chance. Le Cellier? Le No-Way-Jose! Cinderella's Royal Table? Sorry, this glass slipper doesn't fit! You could just go the increasingly popular route of winging it and hoping for the best, which is a strategy that many are reporting surprising success utilizing, or you could make reservations for some of Walt Disney World's more unheralded restaurants.
Kona Cafe certainly fits the bill in this "unheralded" category. Despite being located in what is undeniably the best resort on Disney property (I would append "in my opinion" to that, but I think it has been scientifically proven by…some scientists…that the Polynesian is the best Walt Disney World resort), it's fairly easy to secure reservations at Kona Cafe. Perhaps it is the subdued and unassuming theming or its proximity to the popular 'Ohana, but for whatever reason, reservations are not especially difficult to come by for Kona Cafe.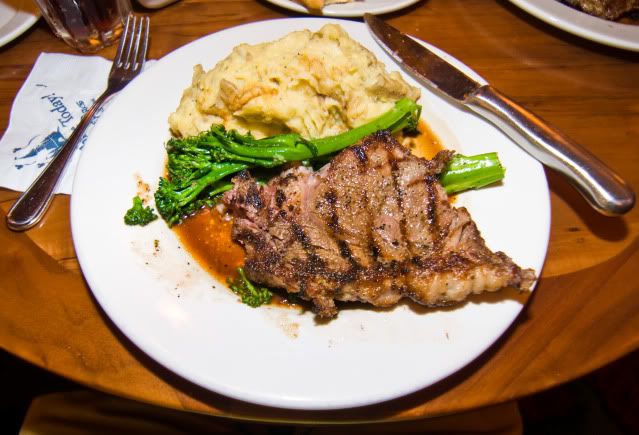 Its location is a big plus. Located right in the lobby of the Polynesian, it's fairly easily to access from the Magic Kingdom, so you can easily visit before a day in the park or catch the monorail during the late afternoon or early evening for respite from the heavy crowds on a busy summer day. Come early or stay late for a Lapu Lapu and relax on the beach to enjoy the sunset. Now that's something you can't do when dining at Chef Mickey's, Cinderella's Royal Table, or Le Cellier!
Once the sun sets or you've reached the bottom of your pre-dinner drink, head inside for a relaxing meal. And what a meal. I don't know what influenced me to order the New York strip the first time I dined at Kona Cafe—what island makes a good steak!?!—but whatever influenced me, I thank. That steak is everything a steak should be: lean yet flavorful, hearty, and tender. Honestly, I can't go on with the superlatives for fear I will head to the airport today for WDW. The pineapple teriyaki glaze adds the perfect island flare, and adds an interesting twist to what would otherwise be an unadventurous menu item. The steak was perfect. That steak often haunts–yes, haunts–my dreams, as I chase after it; always, of course, awakening right as I catch the elusive cut of meat. It's probably just as well that I wake up, as I'd rather not chew my pillow or arm in my sleep!  In addition to the steak, the mashed Yukon potatoes, in all of their buttery glory, make an excellent side. These mashed potatoes and the stir-fried broccoli compliment the dish quite well.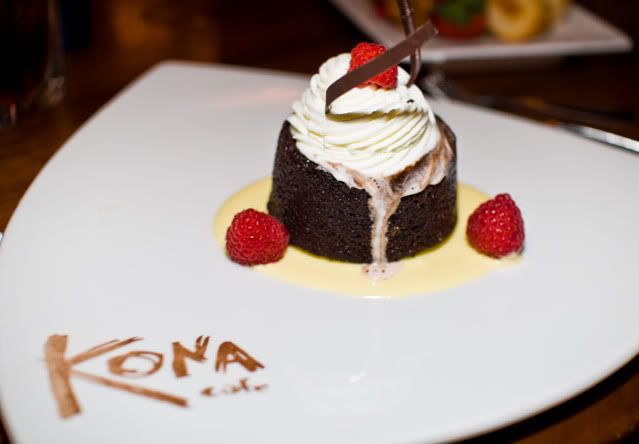 Overall, Kona's dinner menu is fairly strong. A bit more mundane than the highly adventurous (and even more underrated) Sanaa Restaurant, most of the dishes contain some unique component to tempt the guest's palate. Whether that be spicy guava-passion fruit or pineapple relish, each dish seems to have something. None of these options are unique or daring enough to scare off the more conventional eaters, so it appears Kona Cafe has struck the perfect balance in its cuisine.
Since first going to Kona Cafe, I think I've concocted a bit of a rivalry between it and Le Cellier. Invariably, when someone I know mentions Le Cellier and its succulent meats, I turn my nose up and say, "Phhh, any experienced Disney fan knows that Disney's actual 'Best Kept Secret' is that Kona Cafe serves the superior cuts of meat!" Not that Le Cellier is not a great restaurant in its own right, but I find Kona Cafe superior in pretty much every regard (except in pre-dinner breads and desserts). Kona is more versatile, serving a delicious breakfast and dinner with a wide range of menu choices, Kona is easier to book, and Kona offers a better ambiance.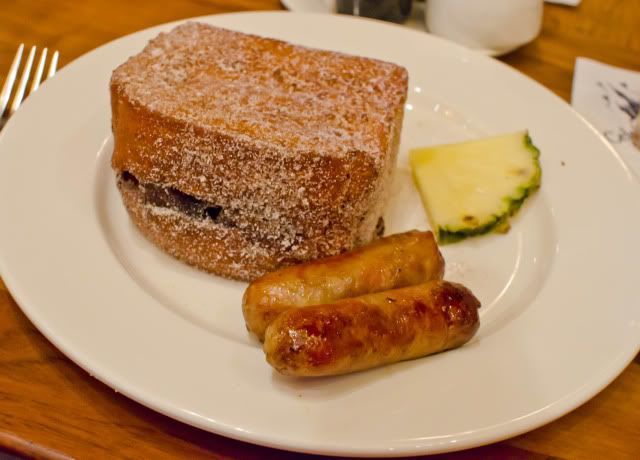 Speaking of breakfast, the breakfast at Kona Cafe is not to be missed. With the exception of a couple buffets, we generally find the breakfast offerings at the few Walt Disney World restaurants that actually serve breakfast to be very underwhelming. Not Kona Cafe. Arguably the best breakfast on property, Kona Cafe has several great breakfast menu choices, including the Disney-fan favorite, the Tonga Toast. Equal parts sourdough bread, bananas, cinnamon, and awesome, Tonga Toast is like little culinary angels dancing on your taste buds. Top it with some strawberry sauce and you're in for a real treat. It's definitely not to be missed.
So, the next time you find yourself without an ADR at the last minute and wanting to try one of the best restaurants on property, inquire into Kona Cafe. You won't be sorry you did. But keep this information to yourself. We don't want this little secret getting out!
Have you tried Kona Cafe before? Love it? Hate it? Share your thoughts on Kona, and any other "unheralded dining gems" you may have, in the comments!