10 Questions You May Have About the Walk in Walt's Footsteps Tour
Have you done the Walk in Walt's Disneyland Footsteps Tour? Actually the real question is: have you done it since September 9, 2012? Because it changed! For the better! If you haven't, you may wonder if it's right for you. I think it's a great tour, and the answer is probably a resounding, "Yes, it is right for you!" In my opinion, it's great even for frequent Disneyland visitors. So here are some details that may help you decide. Keep in mind that all of these details are subject to change. The price could change, attractions could change, yada yada yada. There, we got that out of the way. Read on!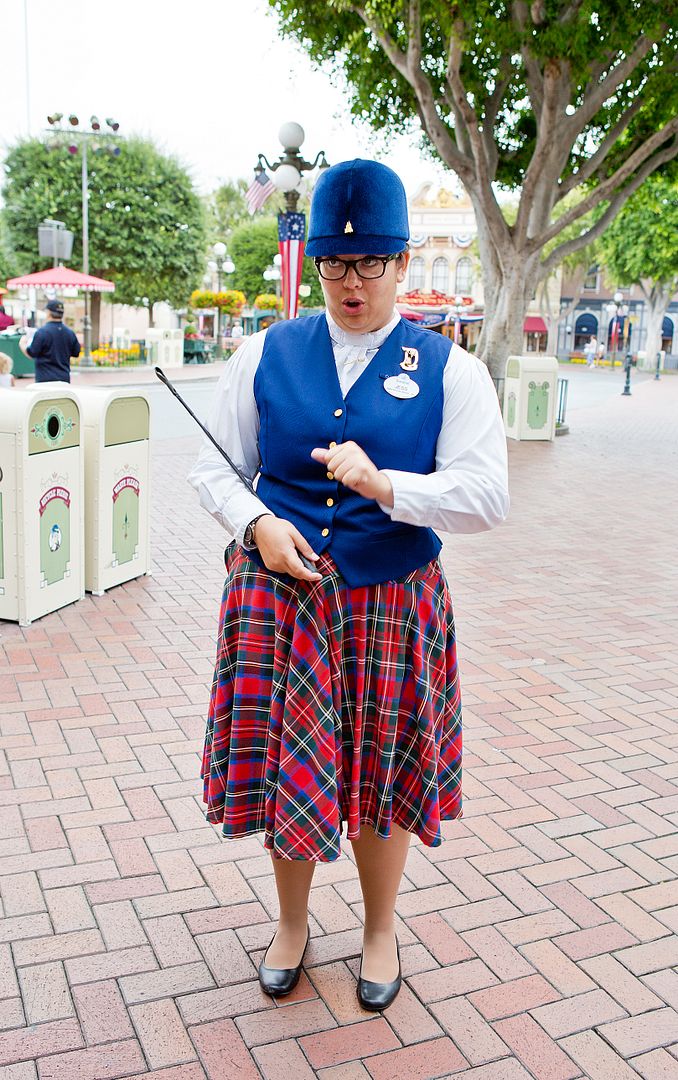 1. When to Book? – You can book this tour 30 days in advance at 8 a.m. Pacific Time by calling 714-781-TOUR (8687). The question is: should you book it that early? And the answer is probably yes. This is a very popular tour these days, and it actually does sell out. So when you are sure you want to do it, book it. If you're not sure of your plans, on the other hand, don't book it! It's non-refundable, and you pay when you book!
2. How Much Moolah? – The price for this tour changed in September when the tour, itself, changed. It's now $109 a person. The good news is that there are some discounts! Disneyland Annual Passholders, DVC Members, AAA Members, and Disney Visa Cardholders all get a discount that takes the cost down to $87.20. You will also need your own admission into Disneyland for the day.
3. When is the tour? – The tour is currently offered every day! That's good news if you're only there for a short stay! It's offered at 9:30 every morning and lasts about 3 hours, sometimes a little longer.
4. Can I hear? – Are you worried it will be hard to walk around a busy theme park in a group of people and hear what the tour guide is saying? Don't be. Each guest is given a headset to hear what the guide is saying. The guide also uses the headsets for some audio bonuses. Try not getting goose bumps when the guide plays Walt's Disneyland opening day speech. And walking through the park hearing music and other spiels from attractions is a great touch.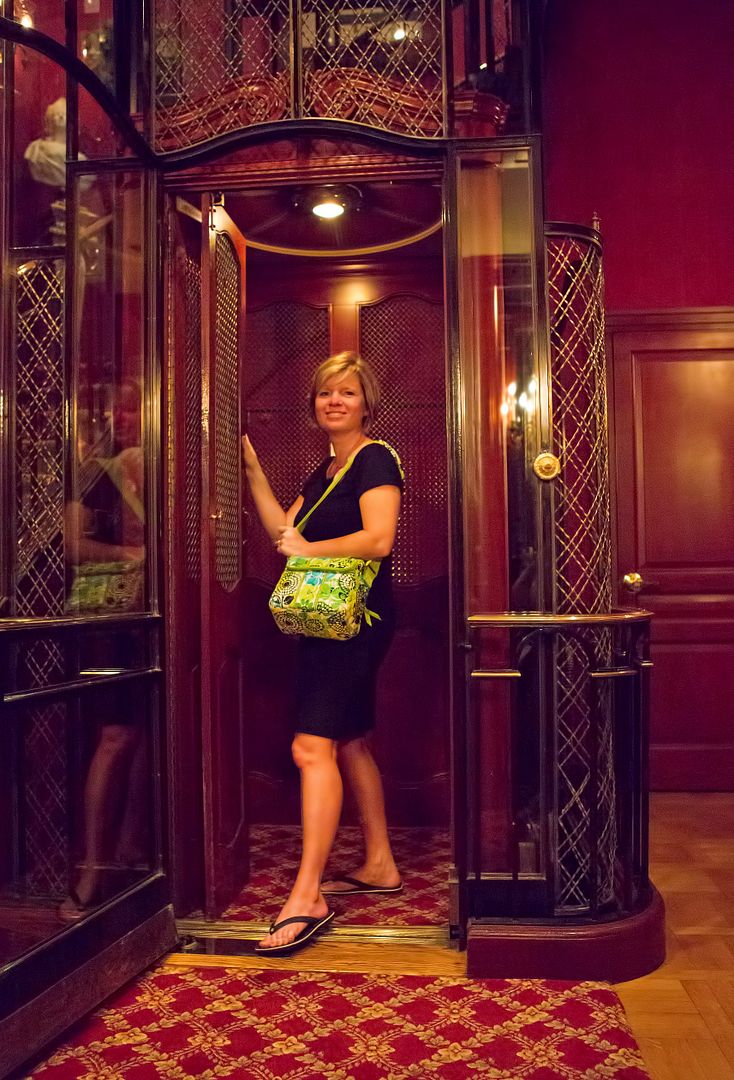 5. What Will I Hear? – I've heard this referred to as a "storytelling tour," and, in my experience, that is very accurate. Our guide told us so many stories about Walt, I really felt like I was seeing the park from his eyes. I'd heard some of the stories before, but others amazed me. At one point in my recent tour, another guest was near our group and heard one of the stories. She, like several of us on the tour, was wiping away tears from her eyes at the end. She quickly declared she was taking the tour on her next visit. Good choice, random park guest!
6. Do I Get to Go in Club 33? – Yes! Well, kind of! You get to go into the lobby of Club 33. Even the lobby is beautiful. We heard stories about Club 33 and then we were given some time to take pictures in the elevator. I also had time to check in to Club 33 on Facebook and impress all my friends. More value for my tour dollar right there!
7. What's the Highlight? – This is an easy one. The highlight of the new version of the tour is a visit to Walt's original apartment in Town Square. The opportunities for the average guests to get into this piece of history are few and far between. Well, here's your chance. The tour now includes a stop in the hallowed apartment. Guests aren't allowed to take any pictures of their own, although the tour guide will take one picture of each guest with the guest's camera.
8. Isn't 3 Hours a Long Time To Go at Disneyland Without Food? – Um. Yes. So at the end of the tour you are rewarded with your very own lunch! At the beginning of the tour, guests are given a menu with choices, and they place their order. Typically there are sandwiches and salads with chips or fruit on the side. You can also pick a dessert, and the choices are usually a Mickey Chocolate Caramel Tart, Mickey Sugar Cookie, or a Matterhorn Macaroon. Sodas are also included. The food is prepared by the Jolly Holiday Bakery.
9. Isn't 3 Hours a Long Time to Not Go On Any Rides at Disneyland? – Yes again! Maybe that's why you do get to enjoy some rides on this tour. Typically you will get to ride Peter Pan's Flight and it's a small world and take a trip on the Disneyland Railroad. Anyone who has seen the line at Peter Pan on a busy day knows what a benefit bypassing the line on that one can be!
10. Are There Any Other Extras? – There sure are! At the end of the tour you are given a really neat souvenir pin. The pin depicts the famous lamp from Walt's apartment, a collectible by any stretch of the imagination. Rumor has it that there is also another special gift that will come in the mail a few weeks after the tour. It's a surprise!
Have you done the new tour? Do you have any questions about it? Share with us!