2023 Disneyland Trip Planning Guide
In this 2023 Disneyland Trip Planning Guide we'll cover all aspects of planning a trip to Disneyland and Disney California Adventure. This post will break down the trip planning process in steps and cover the best ways to save money on airfare, when to visit, how to pick the right hotel, how to buy park tickets, transportation to and from DLR, and anything else we think will help you along the way. This Disneyland Trip Planning Guide is a condensed version of our full Disneyland trip planning site, which you should absolutely check out if you want to go more in depth on every aspect of Disneyland Resort. As you start exploring our Disneyland Resort site, I recommend starting at the overview pages for Disneyland and Disney California Adventure.
Last updated/republished October 17, 2023.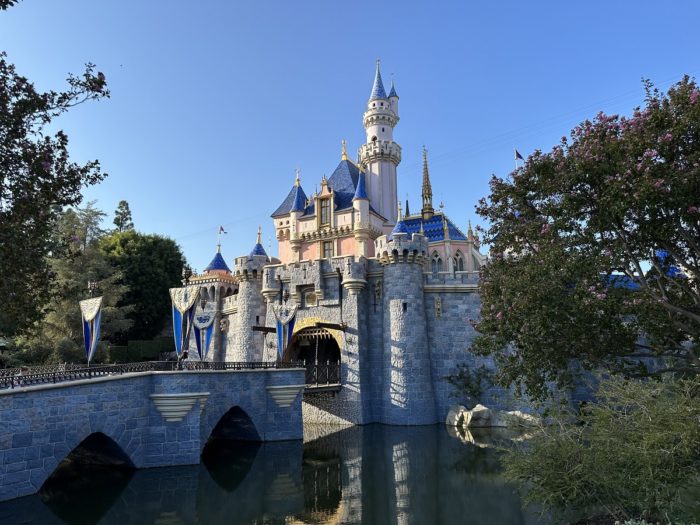 Step 1: When to visit Disneyland Resort
Disneyland is going to have tens of thousands of people visiting during any given day so the park will never truly have a "slow" day. Remember that Disneyland is the second most visited theme park in the U.S. and one of the most popular tourist destinations in the world. There are a few times out of the year where crowds are smaller than they usual, but this luxury may come at the cost of multiple attraction closures due to refurbishments.
Glancing at our Disneyland Crowd Calendar (and based on crowds we've seen in previous years) early June, late August, early September, and early November stand out as great times to visit if you want to avoid the high crowds found during other times of year. As we mentioned before, Disneyland will close rides for refurbishments during the times of year where it is less busy. For example, Grizzly River Run is usually down for a few weeks in February. Haunted Mansion is closed for part of August and January for installation and removal of its holiday overlay. Unfortunately, it's hard to plan around ride closures as Disneyland usually doesn't announce refurbishment dates more than a month or two in advance.
It's important to adjust your expectations for wait times no matter when you visit DLR. Even if the crowds are "low" you're still going to be waiting over a half hour for marquee attractions like Millennium Falcon: Smugglers Run or Indiana Jones Adventure. But that's a lot better than waiting 75 minutes on a busy day. The days you should absolutely avoid Disneyland Resort are during holidays in the U.S. The week between Christmas and New Year's Day is miserable, as is most of March which is during the Spring Break season.
You may want to visit during Disneyland's Halloween or Christmas seasons. This is when special seasonal parades, shows, and appropriately themed food and merchandise are available, as well as both parks being lavishly decorated.
You're probably wondering how many days you'll need to visit Disneyland Resort to see everything. The answer I would give to any other Disney freak like myself is that any amount of days is not enough. But a more realistic answer would be three days. That way you have enough time to see as much as possible for each park on the first and second day, and then on the third day you can revisit some of your favorite rides, or see some shows and parades you may have missed the first time around. If you're a regular Walt Disney World visitor you may think that there's less to do at Disneyland Resort. Wrong! There's more rides, shows, and attractions packed in Disneyland and DCA than there is in all of Walt Disney World, so be sure to give yourself plenty of time to see everything.
For a more in-depth look at Disneyland Resort crowds, check out our Disneyland Crowd Calendar, which predicts the crowd levels for Disneyland and Disney California Adventure for every day of the year.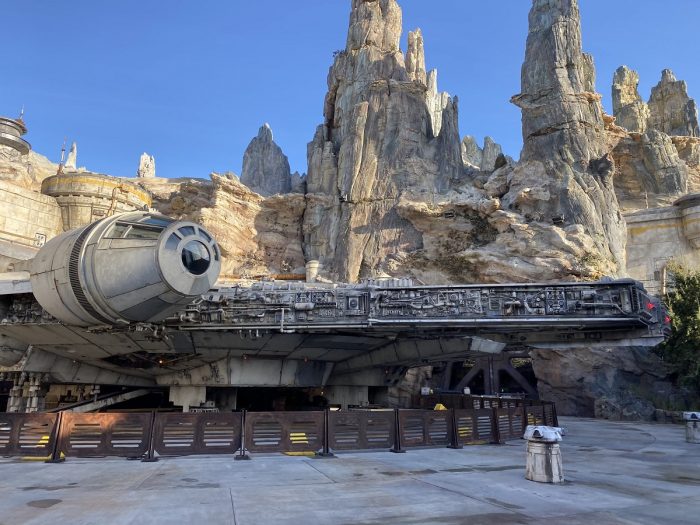 Step 2: Buy airfare
There are several tools you can use to save as much money as possible on airfare. I recommend using AirfareWatchdog.com's fare alert feature. To set up an alert, visit AirfareWatchdog.com and click on "My Alerts" at the top of the screen. Enter your email address and then select "City-to-City Fare Alerts" from the list. You will then be prompted to type in the departure city you want to travel to Los Angeles from. After this you are asked how often you want to receive alerts. If you're really hardcore you can be sent travel alerts 7 days a week. I opt for the "2-3 times a week" alert option. Keep in mind that you'll receive deals with a wide range of travel dates. Some could require booking and travel within the next month or two, while other deals are for over six months down the line.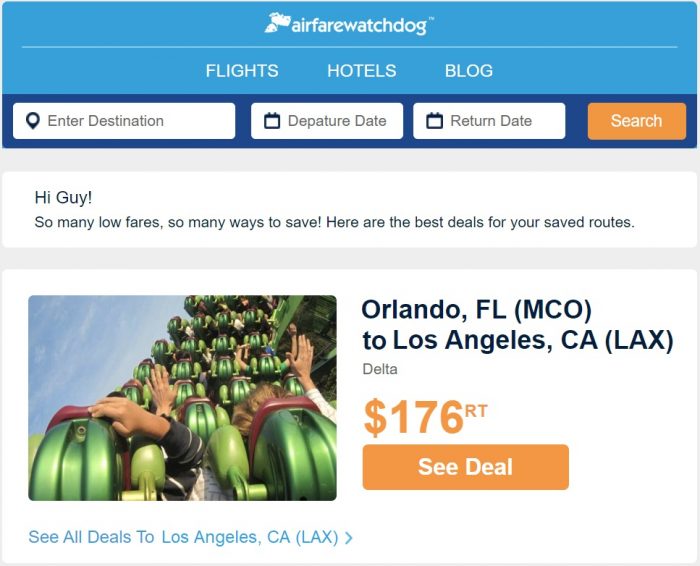 Another tool to use is Kayak.com's fare forecast. To use this, go to Kayak.com and click on flights. Enter the dates you are thinking about traveling and then search for fares. In the top left corner, you will see their advice about if you should buy now or wait. To test this out I'll type in a random date right now.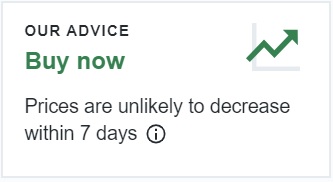 As you can see Kayak is advising me to buy the tickets now because their analytics say the price will go up in the next 7 days. Kayak bases their prediction on analysis of historical price changes, and they have a good reputation.
As far as airports, you'll either fly into Los Angeles International (LAX), John Wayne (SNA), or a smaller airport such as Long Beach (LGB). LAX is the more common and cheaper, but if you have the choice, I'd pick flying into John Wayne because it's both closer DLR and easier to arrive and depart from thanks to lower crowds. But if there is a large difference in cost, go with whichever is cheaper.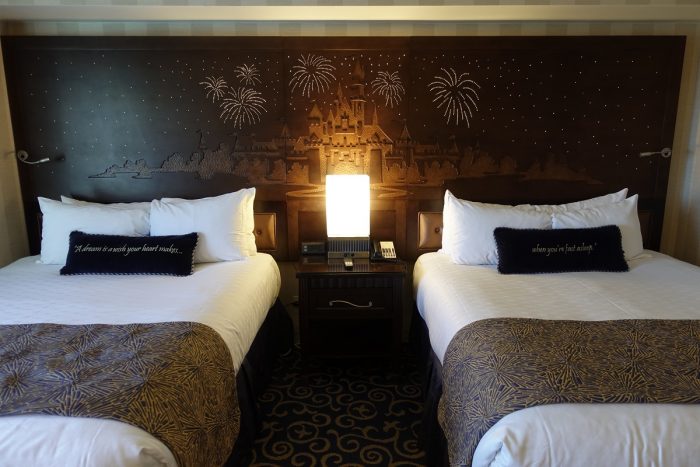 Look into a credit card with good rewards for travel before you purchase airfare and hotels. The credit card we recommend for travel is the Chase Sapphire Preferred, which has no foreign transaction fees and earns you 2 points on dining and travel per $1 spent, as well as 1 point per $1 spent on everything else. When you redeem points through Chase Ultimate Rewards portal they're worth 25% more, and you can also transfer them at a 1:1 rate to many other loyalty programs. There is a $95 yearly fee (which is waved for the first year), but if you travel more than a couple times a year the points you earn more than make up for it. We can't say enough good things about this card. Use our affiliate link to sign up and see if there's any point bonuses.
Step 3: Selecting a hotel
If you want highly themed surroundings, top notch accommodations, the best pools, excellent staff, and early entrance privileges to the theme parks, you will find all those things by staying at an official Disneyland Resort hotel. Readers frequently tell us how they love to stay in the "Disney bubble" during their visits. But of course, all this comes at a large premium. Even during the times of year where Disney's prices are at their lowest, you're still probably going to pay well over $300 a night for a room. That's double what you're going to pay at an offsite hotel. No matter where you stay in Anaheim, offsite or onsite, you're going to pay various lodging taxes and, if you have a car, parking.
Guests at the Paradise Pier Hotel, Grand Californian Hotel, and Disneyland Hotel can enter on any early entry day, as long as they have any valid ticket; this privilege is referred to as early entry. During this early entry half hour, most of the Fantasyland attractions—along with Space Mountain, Finding Nemo Submarine Voyage, Astro Orbitor, Buzz Lightyear, and Star Tours in Tomorrowland—will usually be open. The rest of the park's attractions will remain off limits until the official opening time. Disney California Adventure (DCA) also offers its own Extra Magic Hour exclusively for hotel guests, offering access to select attractions in Cars Land, Hollywood Land, Pixar Pier, Paradise Garden Park, Avengers Campus and Grizzly Peak. Click here for more information on Disneyland's resort's early entry.
Offsite hotels at Disneyland Resort are way more practical than the same accommodations at Walt Disney World. At WDW offsite hotels you're looking at a 15 to 40-minute drive depending on the park, and you'll still be on the hook for parking. At Disneyland Resort not only are most offsite hotels affordable, but some even have less than 10-minute walking times from a room to the front gate of the park. Some hotels on Harbor Boulevard are closer to the front gate than Disney's own hotels.
The three on-site Disney-owned hotels at Disneyland Resort are:
Disney's Grand Californian Hotel & Spa, built in the rustic stone-and-timber style of the grand national park lodges, is the flagship property. Newer, more elaborately themed, and closer to the theme parks and Downtown Disney than the other two on-property hotels, the Grand Californian is without a doubt the best place to stay…if you can afford it. In 2018, Grand Californian's rooms received a much-needed top to bottom upgrade. Lighting has been drastically improved, USB charging outlets are plentiful, the decor has been freshened up, and more storage space has been added. You can view a walkthrough of a Grand Californian Hotel room on our YouTube channel.
Grand Californian's pool complex is beautifully landscaped with rocks and conifers in a High Sierra theme, includes a 90-foot-long twisting slide. Grand Californian also has an exclusive entrance that leads directly into the Grizzly Peak area of Disney California Adventure. This entrance is open only to Grand Californian hotel guests in the morning, which makes it a great perk if you're staying there.
Disneyland Hotel is lushly landscaped with a vintage Disneyana theme and offers large, luxurious guest rooms. Walking time to the Downtown Disney Monorail Station, with transportation to Disneyland Park, is about 3–6 minutes. The Disneyland hotel consists of three towers facing each other across a verdant landscaped plaza, a swimming complex, restaurants, shops, and gardens. The main lobby evokes Mary Blair's "it's a small world" designs and features a blown-up fun map of the original park. The check-in area sports early attraction concept artwork and seating styled after the spinning teacups. Peek inside the Frontier Tower lobby to see an amazingly detailed model of Big Thunder Mountain. You can view a walkthrough of a Disneyland Hotel room on our YouTube channel.
Paradise Pier Hotel is the cheapest option of the three official Disneyland Resort Hotels. Although the guest rooms and public areas have a beach-and-boardwalk flavor, the hotel is not extravagantly themed. The rooms are large and have some nice Disney touches to them. Walking to the monorail station and Downtown Disney takes about 5–10 minutes. Guest rooms are furnished with blond wood furniture and boldly colored soft goods. Paradise Pier rooms include accents such as Mickey Mouse table lamps, and Pixar ball pillows. Guest room windows on the hotel's east side offer a perfect view of the lights and attractions of Pixar Pier and Paradise Garden Park inside DCA. From rooms on the other side of the hotel you can see, well, parking lots.
It's impossible to cover all the offsite hotels in this planning guide, but here's some quick recommendations:
Homewood Suites – Located about 2 miles south. Across from a Target (so you can get groceries). Suites available. Nice pool.
Springhill Suites – Huge rooms, great for groups of 6 to 8 people. Rooftop pool with Disneyland fireworks view.
Anaheim Majestic Garden – We usually see affordable prices at Majestic when comparing to other local hotels.
Park Vue Inn – Across the street from Disneyland Resort eastern entrance on Harbor Boulevard, which means a short walk to both Disneyland and DCA.
Howard Johnson Anaheim – Across the street from Disneyland on Harbor. Nice rooms. Very nice pool and water playground. Occasionally Howard Johnson will offer discounts for Disneyland annual pass holders.
Desert Inn and Suites – Directly across the street from Disneyland on Harbor, less than 5 minute walk to the front gate. Indoor pool.
Tropicana Inn & Suites – Across the street from Disneyland on Harbor. Pool and hot tub.
Best Western Anaheim Inn – Across the street from Disneyland on Harbor.
Sheraton Park Hotel at Anaheim – Highly rated in the Unofficial Guide to Disneyland. Nice rooms and pool.
Hotel Indigo Anaheim – A bit more expensive than other local hotels, but the rooms are very nice and modern.
Home2 Suites by Hilton Anaheim Resort – Home2 Suites by Hilton Anaheim Resort features all studio, one-, and two-bedroom suites, which makes it a good option for families and large groups. The rooms are clean, modern, and have a ton of storage space for luggage, clothes, and souvenirs. All rooms include a kitchenette microwave, sink, coffee maker, full sized fridge, as well as dishes, and eating utensils. Home2 Suites also includes free breakfast.
The Viv Hotel, Anaheim, a Tribute Collection – Nice rooms with a trendy look and a rooftop pool with a view of Disneyland's fireworks.
Element Anaheim Resort Convention Center – Barebones room in terms of decor, but they're extremely functional thanks to full kitchens (with pots, pans, and dishes included), big bathrooms, a full sized table with four chairs, and more.
JW Marriott Anaheim Resort – Nicest non-Disney hotel in Anaheim. The JW Marriott Anaheim Resort features luxurious decor and amenities, including a rooftop lounge with a view of Disneyland's fireworks, a wellness center with a yoga room, Peloton bikes, and any other exercise equipment you could possibly need.
Ramada by Wyndham Anaheim Convention Center – Has the advantage of being next door to Disney's Toy Story parking lot, where guests can catch a Disney bus to Disneyland Resort.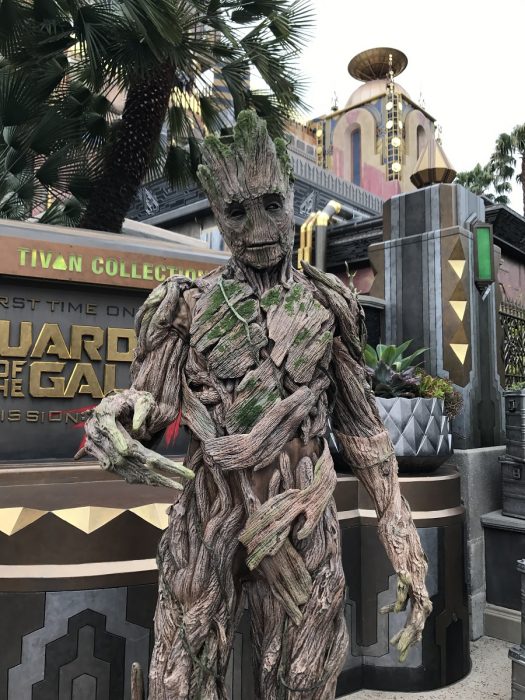 Step 4: Buy your tickets
Disneyland uses price tiers for 1-day theme park tickets, charging more for admission on dates when demand is higher. Tier 1 days are mostly weekdays during the off season, while higher tier days are most weekends throughout the year, as well as weekdays when the parks have moderate crowds. Tier 6 are peak season tickets are sold during the busy holiday seasons like Spring Break, Thanksgiving, and Christmas. Our Disneyland Crowd Calendar shows what price tier Disney has set for each day of the year.
Disneyland Ticket Price and Tiers:
Tier 0: $104 adult, $98 child
Tier 1: $119 adult, $112 child
Tier 2: $134 adult, $127 child
Tier 3: $154 adult, $146 child
Tier 4: $169 adult, $160 child
Tier 5: $184 adult, $174 child
Tier 6: $194 adult, $183 child
All Disneyland tickets can be purchased at the park entrance, at the Disneyland Resort hotels, from the Walt Disney Travel Sales Center, on the Disneyland website, and most grocery stores in Southern California. Kids under 3 years of age do not need a park ticket.
If you purchase tickets on the Disneyland website, you can choose between hard tickets, which will be shipped to you, or eTickets, which can be downloaded as PDF files and printed at home. An eTicket printed from your home computer will show two bar codes. At the park entrance, a cast member will scan your eTicket and issue your actual ticket. You can also now purchase one-day tickets through your smartphone at m.disneyland.com without needing to print anything, but these mobile-purchased passes don't include any discounts or bonuses.
Entry in to Disneyland and Disney California Adventure require a reservation. Anyone in your party without a reservation for the day you are trying to visit will not be able to enter the park. Same-day reservations are not available. See our Disneyland Theme Park Reservations page for more information.
If your ticket has the park hopping option, you are able to hob from one park to the other starting at 11 AM.
See our Disneyland ticket page for more information and any current discounts being offered.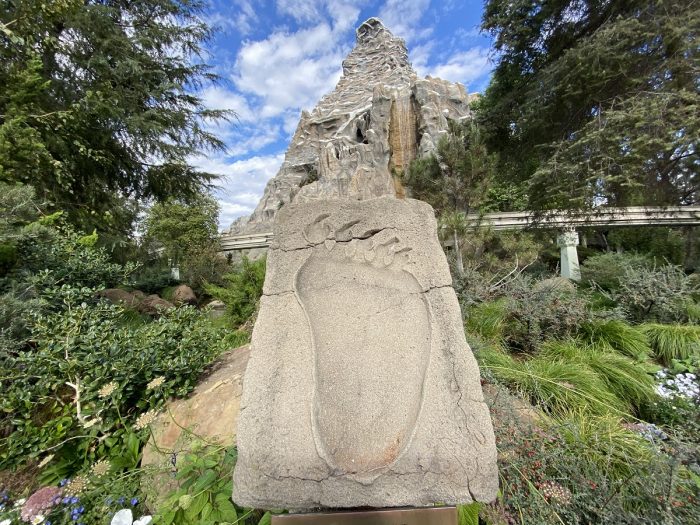 Step 5: Transportation
Unfortunately all shuttle services (such as Prime Time Shuttle and SuperShuttle) no longer pick up or drop off at LAX. Uber, Lyft, or a taxi service are now your only options.
Keep in mind that in California if you're using Uber or Lyft you'll need a car seat for children that are under 4 foot 9 inches tall.
Step 6: Create your game plan for the parks
When you're in the parks, you need a game plan for each day. Our Touring Plans are step-by-step guides that save you up to 4 hours of standing in line every day. We've got dozens family-tested templates to start with, for every park. You can customize any plan by adding attractions, meals, and breaks.
If you don't know what to ride, I recommended starting by reading our detailed descriptions and reviews of every ride, show, and attraction in Disneyland and Disney California Adventure, including best times to visit each attraction, the ride's potential for frightening small children, height requirements, accessibility features, and ratings.
When you're in the parks you can see your plans on your phone via our mobile app, Lines.  Lines shows you Disney's official wait time plus how long you'll really wait in line at each attraction. Lines can be used to get instant updates to your touring plan, search menus, see parade and fireworks times, and chat with TouringPlans users. The Lines app is available for iPhone, Android, and other smartphones.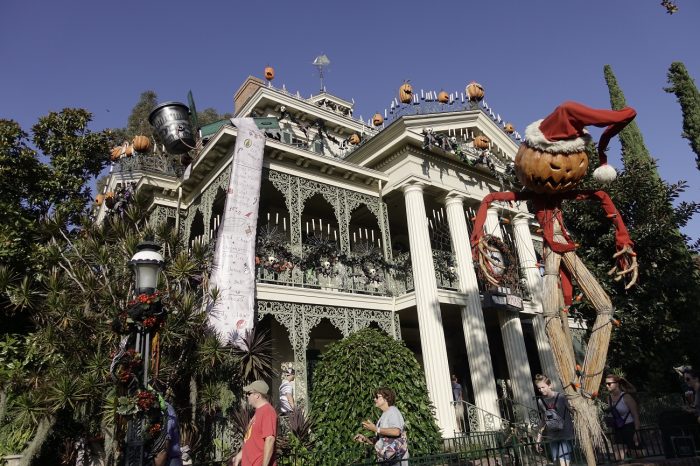 What's new for 2023?
World of Color – One at Disney California Adventure and Wondrous Journeys at Disneyland premiered on January 27, 2023. World of Color – One is an all-new version of DCA's signature nighttime spectacular in the waters of Paradise Bay. The new show will feature music and animation from Encanto, Coco, Moana, and more. A new song called "Start a Wave," which was made exclusively for World of Color – One will also be a part of the show. Wonderous Journeys is Disneyland's newest fireworks nighttime spectacular. Disney says the show will feature nods to every Disney animated movie. The usual projection effects on Main Street, U.S.A., Rivers of America, and 'it's a small world' will also be present.
Mickey & Minnie's Runaway Railway, opened January 27. Runaway Railway places you in the center of one of the modern Mickey Mouse cartoon shorts. The premise is that you're on an out-of-control railroad car, courtesy of Goofy. You careen, gently, through 10 large cartoon show scenes, from tropical islands to cities to out-of-control factories. In each scene, Mickey and Minnie attempt to save you from disaster, with mixed results. The ride uses a mix of traditional, three-dimensional painted sets and the latest in video projection technology to show movement and special effects. We're big fans of the ride in Walt Disney World so this will be a welcome addition to Disneyland's lineup.
Magic Happens parade returned from a long hiatus on February 24, 2023. The parade features a new original song, as well as floats from Moana, Coco, Sleeping Beauty, and more.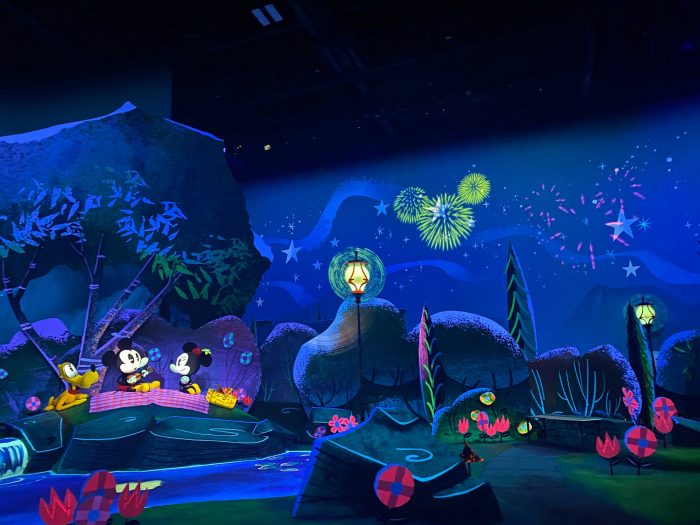 What's new from the last few years?
MagicBand+ arrived at Disneyland Resort in late 2022. MagicBands are plastic and rubber bracelets containing an electronic chip. Depending on which features are activated for you, the MagicBand acts as your park ticket, Lightning Lane redemption mechanism, interactive game piece, PhotoPass identifier, and more. Eventually the MagicBand+ can function as your room key, as well as charge card for food and merchandise.
Tale of the Lion King premiered at Fantasyland Theater in Disneyland. Storytellers recreate the story of The Lion King in this live stage show.
Disney Genie and Lightning Lanes – Disney Genie is now available at Disneyland Resort. The itinerary-building service is free for all Disneyland and Disney California Adventure visitors, but available along side it is a selection of optional services with similar and confusing names; Disney Genie+, Lightning Lane, and Individual Lightning Lane. Read our Disney Genie guide for more information.
Avengers Campus. This land based on the Marvel characters and is home to WEB SLINGERS: A Spider-Man Adventure which uses interactive web shooting elements. Several meet and greets with superheroes and a restaurant based on Ant-Man and The Wasp are also part of the land. Avengers Campus replaced A Bug's Land in DCA.
Rise of the Resistance opened in 2020. It's Disneyland's newest mega-attraction. Located in Star Wars: Galaxy's Edge, the ride uses trackless vehicles, a motion simulator, walk-through environments, and is one of Disney's longest attractions ever. It's nothing like any other Disney attraction and will be the gold standard for which all attractions are compared to for years to come.
Tenaya Stone Spa opened at Disney's Grand Californian Hotel. The spa offers "signature body treatments, facials, massages and salon services".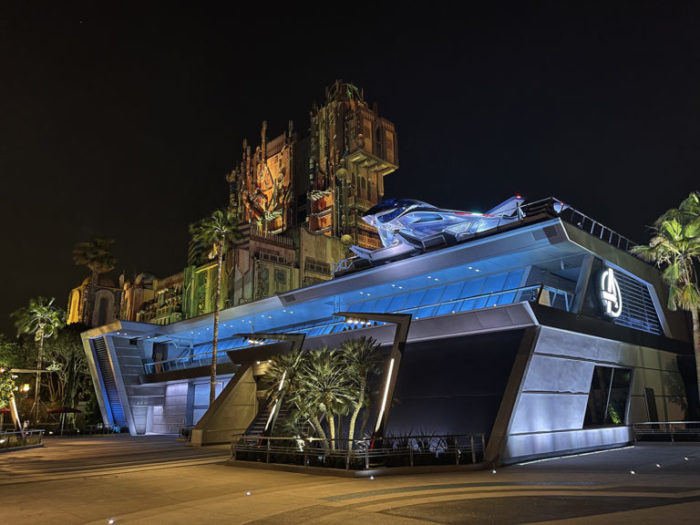 TouringPlans can help you plan the perfect day at Disneyland. Be sure to check out our Disneyland Crowd Calendar, which rates every day of the year on a scale of 1 to 10 so you can see how busy Disneyland and DCA will be during your visit. Also check out our Disneyland Touring Plans. These itineraries can show you how to beat the crowds and spend less time in line at your favorite rides. Our Touring Plans can also be personalized! All of our tools are used by hundreds of thousands of visitors each year and are constantly being updated by our in-park team of researchers and data scientists.
Your Thoughts?
If you're planning a trip for Disneyland Resort in 2023 let me know if you have any other questions, or feel free to share any tips you may have for other planners. Also, let me know what you're looking forward to during your trip.