Disney World and the Relaxed Vacationer: What it Feels Like to Use Genie+
Disney advice is kind of like parenting advice: how useful it is often depends less on how well it works, and more on what kind of person you are. If you are the person who sleeps in and calmly accepts that the trade-off is spending a little longer in line or skipping some rides altogether, then this post is for you.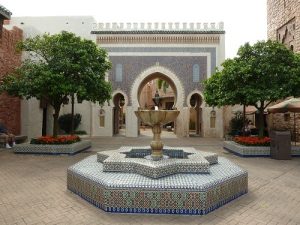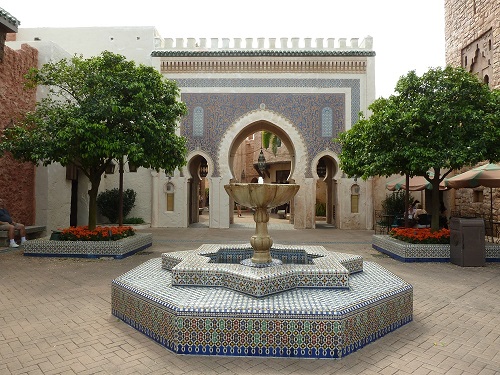 If you are the person who aims to spend at most 4-5 hours a day in the parks so that you can have plenty of time to sit at the pool and rest up your feet for tomorrow, this post is for you. And if you are the person who had mastered FastPass+ and was accustomed to crafting perfect 4-hour jaunts that included a headliner or two and left enough time to sit by the fountain in the Morocco Pavilion and pretend you were really in Morocco — then especially this post is for you.
Follow along with me as I recount some of my weekend at Disney World. It's not a blow-by-blow trip report, but my goal is to give you a taste of what we experienced with Genie+ as relaxed vacationers, so that you can get a glimmer of what your experience might be like.
Thursday, December 2
The plan
Wake up at 5 a.m. to catch a plane to Orlando, arriving at EPCOT around noon. Spend a couple of hours in the park while waiting for check-in time.  Then head to the hotel and relax for a few hours, returning in the evening to see the Living with the Land at night and watch Harmonious.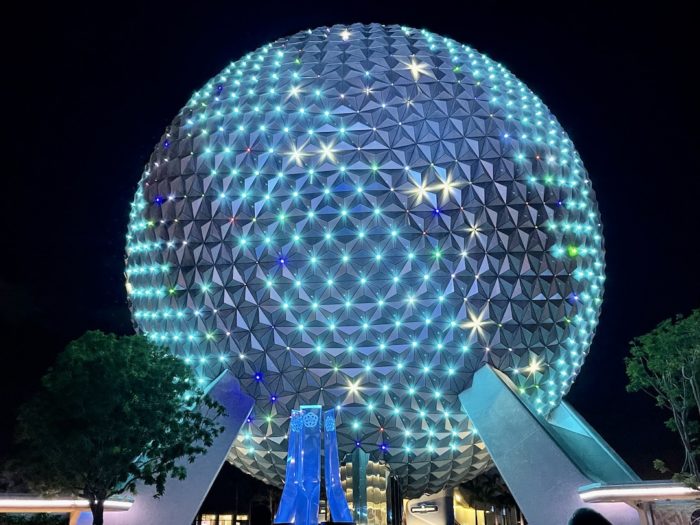 What actually happened
We woke up at 5 a.m. and caught a plane, arriving at EPCOT around noon.  We hopped onto Spaceship Earth with a 10 minute wait, and then went to check if there might, possibly, perhaps, in a miraculous miracle be a reservation for Space 220 because hope springs eternal.  But no dice, so we decided to go with the backup plan — Festival of the Holidays.  A few booths later and many dollars lighter we took a quick ride on Living with the Land, then were off to the hotel where we arrived just about 3 p.m.
The afternoon had gone perfectly according to plan, but at 8 p.m. it was time to head back to the parks and some of us had made the terrible mistake of Sitting Down.  After a half-hour of hemming and hawing about what to do, only two of us went back for the evening spectacular.
Friday, December 3
The plan
Some of my family had never been to Galaxy's Edge, so our Park Reservation was for Hollywood Studios.  We'd use Early Theme Park Entry and do Rise of the Resistance with a short wait, then explore Galaxy's Edge for a couple of hours.  In the evening we had Christmas party tickets, so we'd head over to Magic Kingdom around 6 p.m. and knock out a few low-wait rides before the party.
Since we were hopping between two parks and could use it for the entire day, I thought purchasing Genie+ might make sense. Plus, you know, I really wanted an excuse to try it out — it was like a shiny new Disney toy, beckoning me.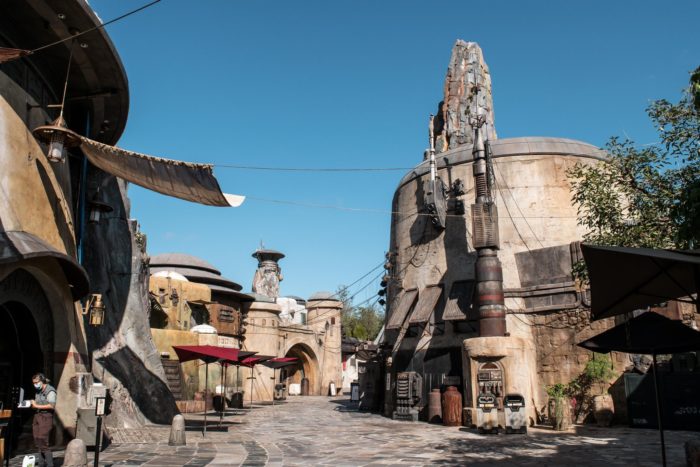 What actually happened
By Thursday night people were not only bailing on the fireworks, but also expressing their lack of excitement about waking up early. The nail in the coffin was a kid who had an assignment due in the morning. As a student I might have blown off my homework to go to the parks, but as a parent I'm supposed to be more responsible, right? I floated the idea of getting an Individual Lightning Lane (ILL) for Rise of the Resistance instead, but everyone who is not a TouringPlans blogger was shocked at the price and immediately voted no.  One kid was willing to wait in the line whenever we got there, until he heard it would probably be 2 hours.  In the end we decided to play it by ear, and I gave up on Genie+ because I didn't have a plan for using it.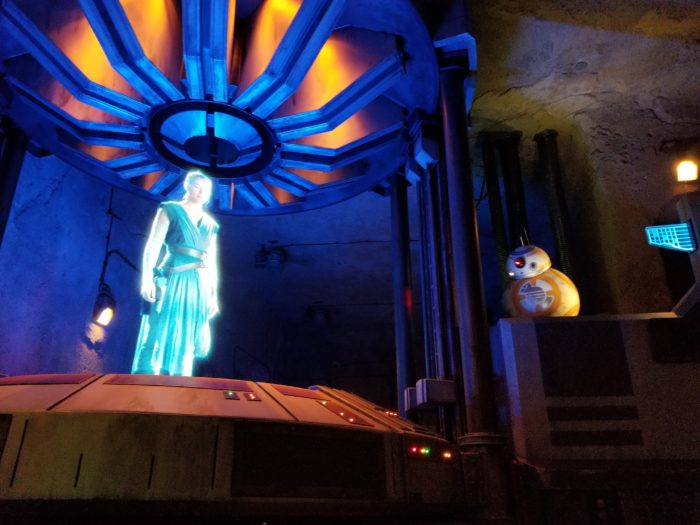 On Friday at 9 a.m. we hadn't left the hotel (child-with-assignment was still working) and I decided to open up MDE and see what Lightning Lane (LL) times looked like. Did I mention the shiny new toy thing?  I figured we had already missed everything good in the Studios, but the latest return times in Magic Kingdom were around 3-4 p.m. — way earlier than we planned to be there.  I switched to HS just for funsies, and found Millennium Falcon for 12:10 p.m. Oooh! OK, let me grab that!
Several screens worth of purchasing later I was back at the Tip Board, which was now showing LL for Millennium Falcon at 6:05 p.m. Disappointed! Oh well, I had already bought Genie+ so I picked a 12:05 p.m. reservation for Toy Story Midway Mania that magically morphed into 12:30 p.m. during the 20 seconds it took me to complete the booking.  You can imagine how annoyed I was to see 12:15 p.m. for Millennium Falcon when I came back to the Tip Board after making the TSMM reservation. Aggravating!  I considered canceling TSMM and trying again for MF, but I was afraid I'd end up with nothing that I wanted so I just left it.
When we arrived at TSMM the posted wait was 75 minutes, which was accurate. Our wait with Lightning Lane was 14 minutes, so if your marker for "making back the cost of Genie+" is 1 hour, then we were already there. But actually my family probably would have just skipped this rather than wait that long for it, so how do you put a value on the difference between riding something and not doing it at all?  I don't have a good answer for that.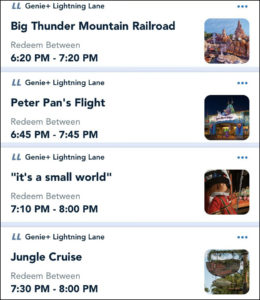 After TSMM I had been dutifully coming back every two hours to make a new reservation, and by the time we headed out to the Magic Kingdom we had 4 Lightning Lane spots "stacked" into a window of an hour and a half.  We also wanted to try to see Enchantment, which was at 8.
If you've gotten the impression that touring Disney World with my family is a little like herding cats, you're not wrong.  We were aiming to arrive at 6:20, but ended up getting to Big Thunder Mountain Railroad at 6:45. (Should I tell you that we ran for the bus?  That it could have been even later?)  Once there, however, we knocked off those reservations like dominos and it was smooth sailing.  We did decide to skip Small World to guarantee getting to Jingle Cruise right on time and that paid off, as we found a space to watch the fireworks with 10 minutes to spare.

Saturday, December 4
We didn't use Genie+ on Saturday, so in the interests of time and your attention, I'll skip the blow-by-blow.  I'm not sure our original plan was ever realistic, and it definitely didn't become a reality.  Still, we rode the Seas, Figment, and bounced around the Festival booths until World Showcase began to feel insanely crowded.  We came back later in the day to try to catch short waits at Soarin' (10 minutes at 7:30 p.m.!) and see the Christmas decorations in Living with the Land lit up at night. It was a great day, no complaints.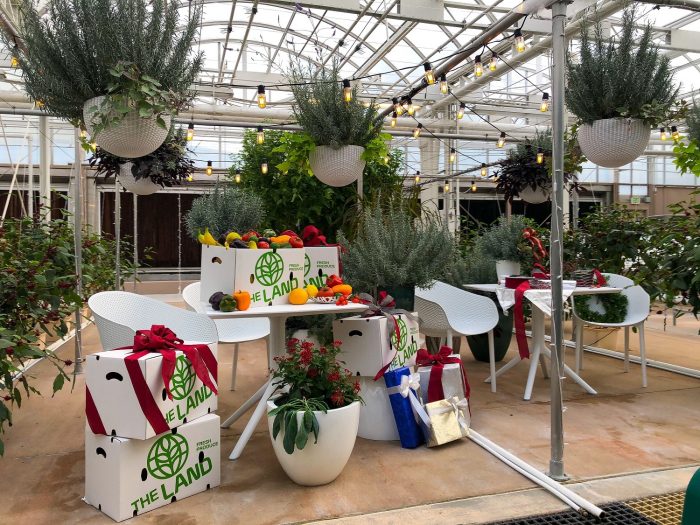 Sunday, December 5
The plan
We had a late flight home, so the goal was to check out of the hotel, spend a few hours in Animal Kingdom riding some of our favorites, see the new Kite Tails show, and then have lunch in Disney Springs before heading to the airport.
What actually happened
I decided to try Genie+ for this day — partly because the shiny newness hadn't worn off yet, and partly because I wanted to maximize our short time in Animal Kingdom.  I stayed up until midnight to buy it so that I wouldn't have to deal with it in the morning, and set my alarm for 6:55 a.m.

I won't even tell you who wanted to do what from where and why that meant we couldn't leave for the parks before 11 a.m., but from a practical perspective it meant that even though I was on my phone right on the dot, I couldn't reserve Kilimanjaro Safaris right away.  I had to keep refreshing for about 5 minutes, waiting for the return times to climb up past 11 so they'd fit with our schedule, but eventually — success! Return time at 11:05 a.m.
At 9:05 a.m. I was back, trying for a reservation for Na'vi River Journey, but every time I refreshed it still showed I wasn't eligible.  Eventually I gave up and asked at the desk what I was doing wrong, and they reminded me that if you haven't used your first booking then the window opens at 2 hours past park opening and not 2 hours from the first reservation.  Doh!  I couldn't believe I had forgotten that!

At 10 a.m. I was back again, and again I was perpetually not eligible. Eventually I checked and discovered that the park opened at 9 a.m., not 8 like I had thought.  Grr! Arghh! Gnashing of teeth.  I don't know when or why they changed it, but it was originally 8 a.m. — that's my story and I'm sticking to it, even if it might not be true.
At 11 a.m., as we were trying to check out and load luggage in the car, I was messing around on my phone.  But again, success! Lightning Lane for Na'vi River Journey at 2:35 p.m.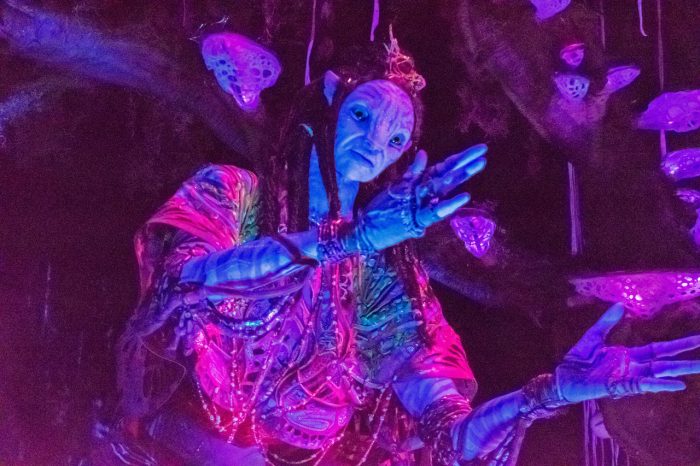 Once we arrived at the park everything went (mostly) according to plan.  We rode the Safari, noodled around a little on the trails, and ate Dole Whip.  After the 1:15 showing of Kite Tails we split up, with some of us going to the single rider line for Expedition Everest and others opting for the Maharajah Jungle Trek before meeting up at Na'vi River Journey in time for our  reservation. After 3 hours in the park we moved over to Disney Springs for lunch at The Boathouse, then headed to the airport.
Did I like Genie+? Would I buy it again?
Both days that we used Genie+ had medium crowds in the parks we visited, and we were very successful with it even when we bought it "late" at 9 a.m.  We could have used other strategies to save that time, but Genie+ allowed us to save it while giving us more options to visit the parks on a schedule that we chose, the same way that FastPass+ did.  Once reservations were made, using it in the parks and following the "plan" felt very similar to FastPass+.
On the flip side, there was some aggravation and effort associated with making those reservations.  I was not thrilled that the time I ended up with often didn't match the time I had been shown when I selected the reservation. The largest difference I experienced was only 20 minutes, but others have reported shifts of hours. Yes, I was annoyed on the first day that after I finished purchasing the add-on the time for Millennium Falcon had changed. I would have been even more annoyed if I had clicked on that 12:10 p.m. slot and it had ended up at 6:05 p.m. after booking, a time when we had zero intention of even being in the park.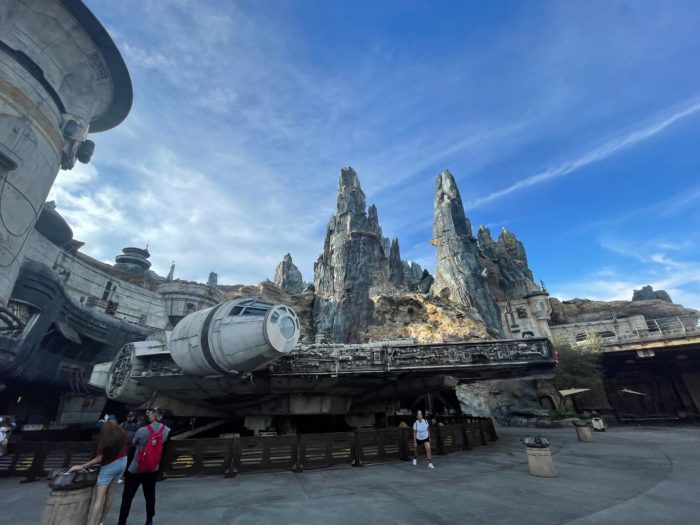 I also wasn't enchanted with having to remember to keep going back to make new reservations, and it didn't help that in Hollywood Studios and Animal Kingdom you could almost see the return times lurch as the two hour windows rolled around and people became eligible again. It might have been only my imagination, but there was a lot of FOMO there and I normally try to avoid that on vacation. Of course I did this same kind of work to get the FastPasses I wanted lined up, but with FastPass+ I put in that effort before I went on vacation, not while I was trying to enjoy my holiday.
This is something that will almost certainly improve over time.  I'll get more familiar with the system.  Disney will make tweaks to remove the friction of having to remember when you're eligible again.  And data will be available to help set expectations about the probability of getting particular reservations at a specific time, as well as what the likely return windows will be at Animal Kingdom and EPCOT, and Hollywood Studios and Magic Kingdom. It will begin to feel comfortable, and I'll be better at planning with it and around it.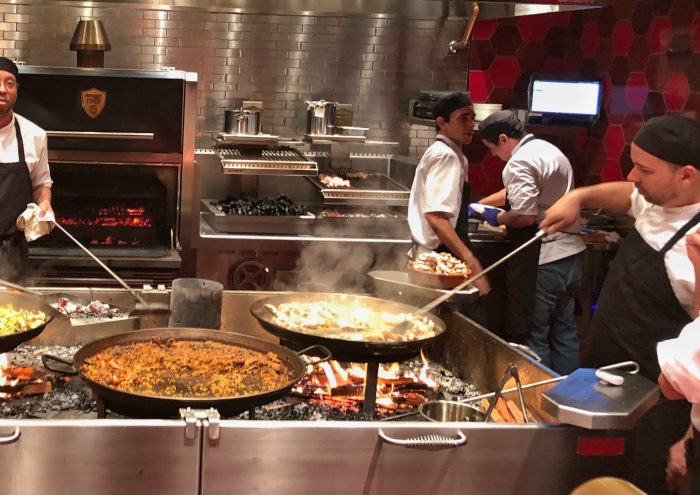 Still, there's no getting around the fact that it's $80 a day for my family of five to use it. For this weekend trip it helped us make the most of our time and I don't regret it, but our normal pattern is to go once every two years for a couple of weeks.  On a trip that long we're certainly not going to purchase Genie+ for every day; that would be over $1,000.
Does that mean there are rides we did with FastPass+ that we won't do as often in the Genie era?  Maybe. Could be. We have the luxury of being DVC members and knowing we'll be back, and we're relaxed vacationers — we think that a day spent in EPCOT where we only rode The Seas, Figment, Living with The Land and Soarin' is a great day.  But if we decide that we still want to experience everything without paying for Genie+, we can. We just need an alarm clock (or two), a Touring Plan, and the willingness to stand in one or two lines that are more than 25 minutes long.
Are you a relaxed vacationer?  What do you think about Genie+?  Let us know in the comments!