Everything You Need to Know About the Mad Tea Party
You're going on vacation to Walt Disney World! The only problem? You're not sure which attractions are right for you and your kiddos and you have questions. Which attractions are too intense for little ones? What rides do I really need a FastPass+ reservation for? What's the disability access like for certain attractions? We're answering all those questions and more in our Everything You Need to Know attraction series with today's focus on the Mad Tea Party at the Magic Kingdom!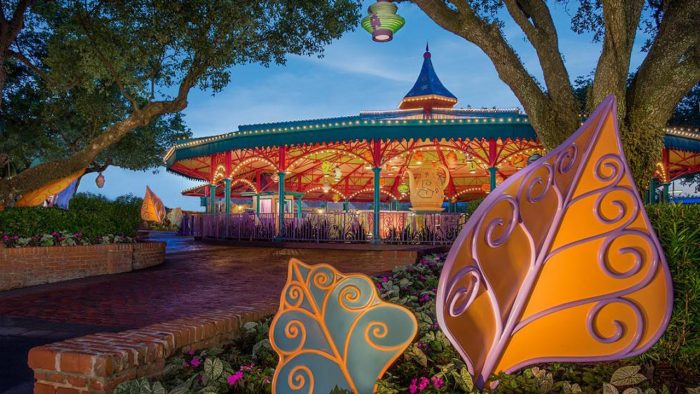 What is the Mad Tea Party?
The Mad Tea Party is a spinning attraction themed after Disney's 1951 animated film Alice in Wonderland.
Where is the Mad Tea Party?
Mad Tea Party is located in Fantasyland between the Cheshire Cafe and the Tomorrowland Speedway.
What is the History of the Mad Tea Party?
As an opening day Disneyland attraction, the original Mad Tea Party has been entertaining guests since July 17, 1955. Of course, when the Magic Kingdom opened October 1, 1971, it too had its own Mad Tea Party attraction. Modeled after Disneyland's, the Magic Kingdom's Mad Tea Party didn't have a roof until 1973. The attraction has received other updates and minor modifications through the years but still offers that classic and iconic Disney Park experience!
What You Need to Know About the Queue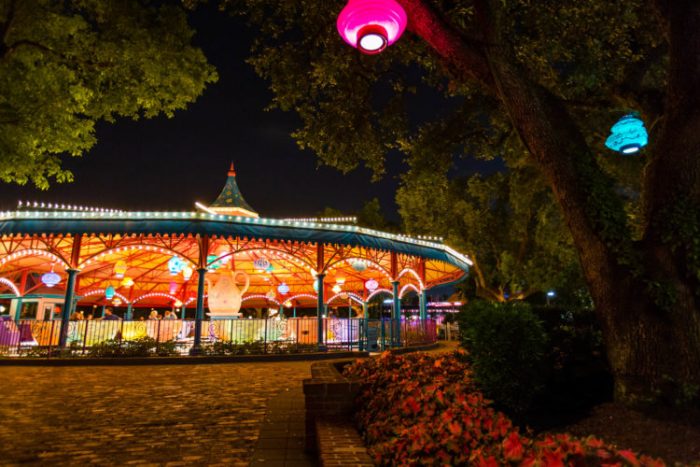 Well, there's not much to tell… The Mad Tea Party's queue is simply a line wrapped around the attraction itself. While it's covered by the attraction's roof, it's still open air with little to see or do. It also has an infamously slow boarding time.
What You Need to Know About the Experience
When it's time to board, a Cast Member opens the gate and guests "walk safely" to select which tea cup to ride. Once the ride begins, the tea cups glide around a central teapot to music from Alice in Wonderland. If guests turn the wheel at the center of the tea cup, the cup will spin, creating a human centrifuge! The ride lasts about a minute and a half.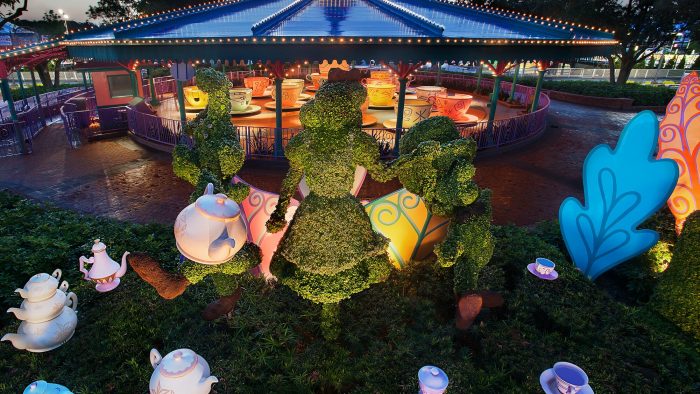 Be sure to look for the Alice and Wonderland topiaries just outside of the attraction. They make great photo-ops and sometimes Alice and her friends hold meet and greets here!
What You Need to Know About the Ride Vehicle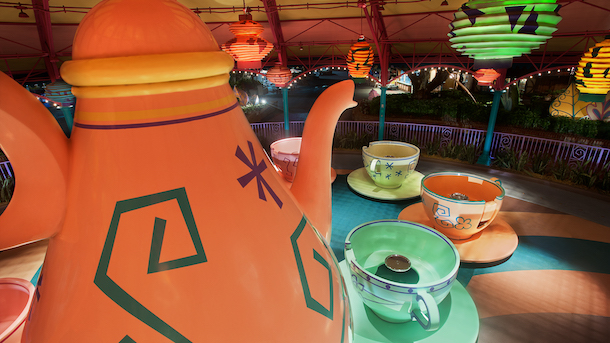 Each cup accommodates up to five guests per cup, depending on size. Two average adults plus two or three children are typically loaded together. No more than three adults could ride together comfortably. Guests are rarely loaded with members of other parties. There are no safety restraints. A wheel atop a pedestal occupies the center of the teacup.
What You Need to Know About Accessibility
Guests must transfer from a wheelchair/ECV in order to experience the attraction. Guests need to take a small step up followed by a larger step up and through a narrow opening to board the teacup.
What You Need to Know About Health and Safety Advisories
Guests prone to motion sickness should avoid Mad Tea Party.
What are the Height Requirements?
There is no height requirement for Mad Tea Party!
Does the Mad Tea Party Offer FastPass+?
Mad Tea Party offers FastPass+; however, it's not recommended. There are many other Magic Kingdom attractions which are a much better use of those coveted FastPass+ selections.
Does Weather Affect the Mad Tea Party?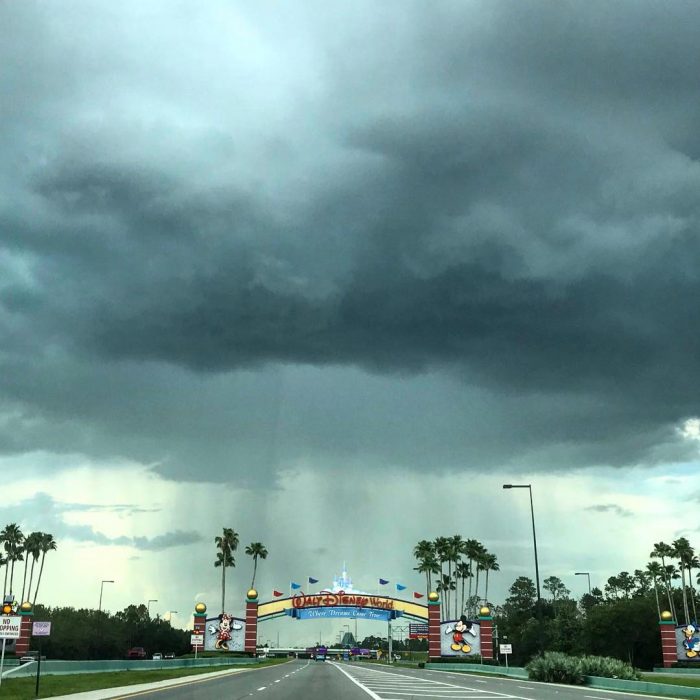 Since this attraction is covered, it's not usually affected by inclement weather. Those waiting in the queue should note that it's covered and open air.
What's the Best Time of Day to Experience the Mad Tea Party?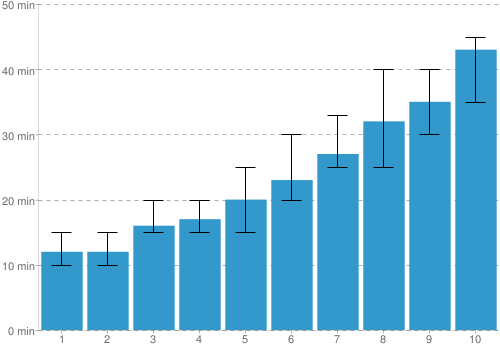 This chart shows you roughly how long you'll wait for Mad Tea Party when you visit on a day with a given Magic Kingdom Crowd Level. The blue bars represent the average "peak" wait time (that is, how long the line will be at its busiest). The bottom and top black lines represent the range of peak wait times to expect (for you fellow nerds out there: it's the 5th percentile and 95th percentile of peak wait times). Please note that these are estimates, and for a better forecast for your travel dates, see Mad Tea Party Wait Times.
Did I answer all of your questions about the Mad Tea Party? Is this attraction at the top of your family's vacation to-do list? Let us know in the comments.