PHOTOS – What's New at EPCOT Today: The Seas with Nemo and Friends, the EPCOT Experience, and Kakigori
Spring Break crowds have arrived at EPCOT today. We've been at EPCOT since opening, actually before official opening, today. We're seeing a few changes in operations now that Spring Break crowds have arrived after a dormant January and February. Guests were let into EPCOT itself around 9:45 a.m. today, that's an hour and 15 minutes before published opening. We're used to it being right at an hour. Here's what else we're seeing today at EPCOT.
The Seas with Nemo and Friends has an extended queue for the first time in forever. You can tell it's an uncommon occurrence because of the impromptu-look of the extended queue paddle sign. It's not a fancy themed lollipop sign like we see at other attractions that tend to have an extended queue regularly. Also at the aquarium guests are being asked to keep moving rather than stopping to get a good view. A few weeks ago I wrote about social distancing practices inside the aquarium and this was not what we experienced in the past.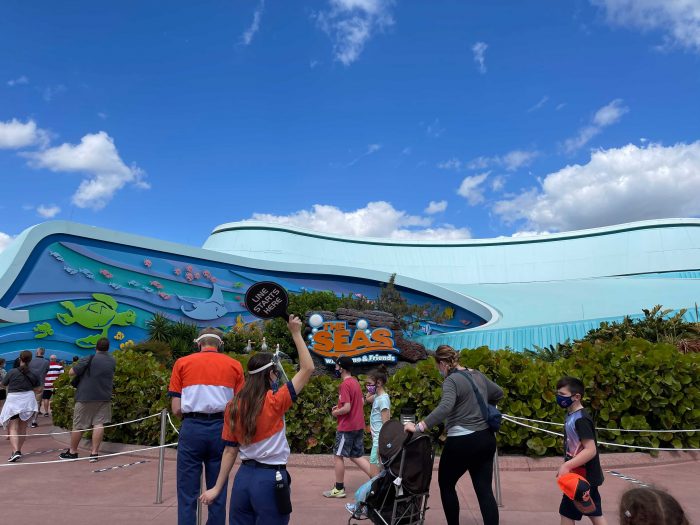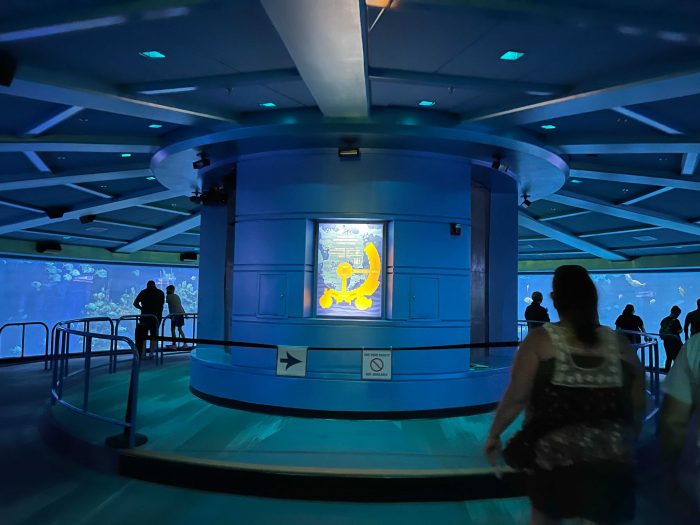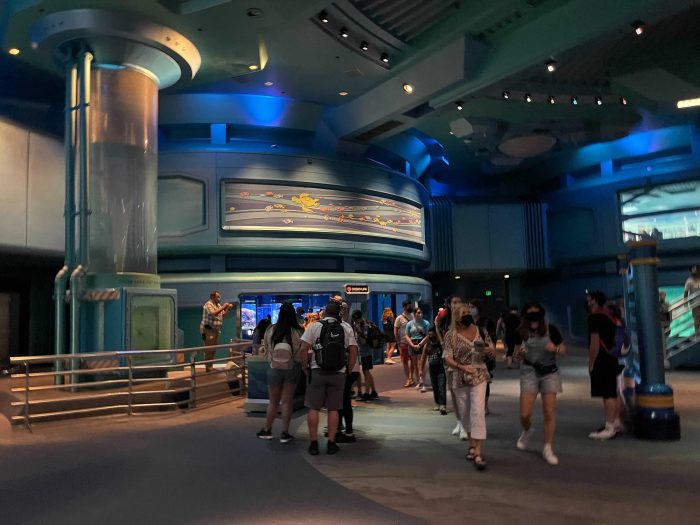 Across on the other side of Future World, the EPCOT Experience is missing a key offering. Food and beverage is currently not being sold inside. In the past we've enjoyed grabbing a quick snack like popcorn or flatbread pizza with some great craft beer here. Hopefully this will reopen soon because Future World needs more places for food and relaxation.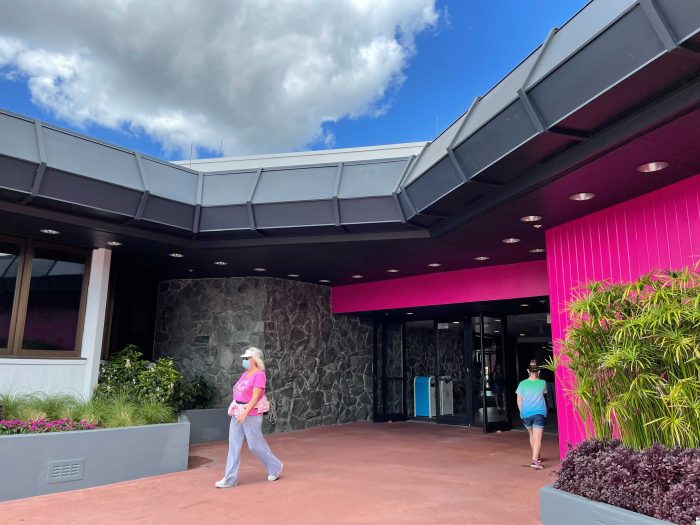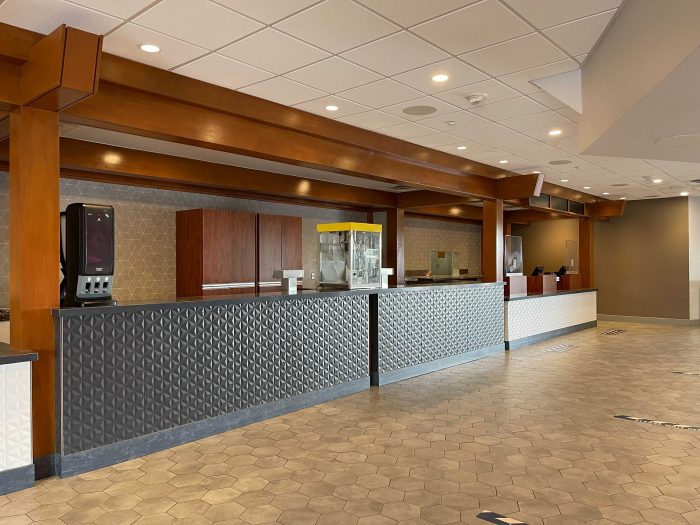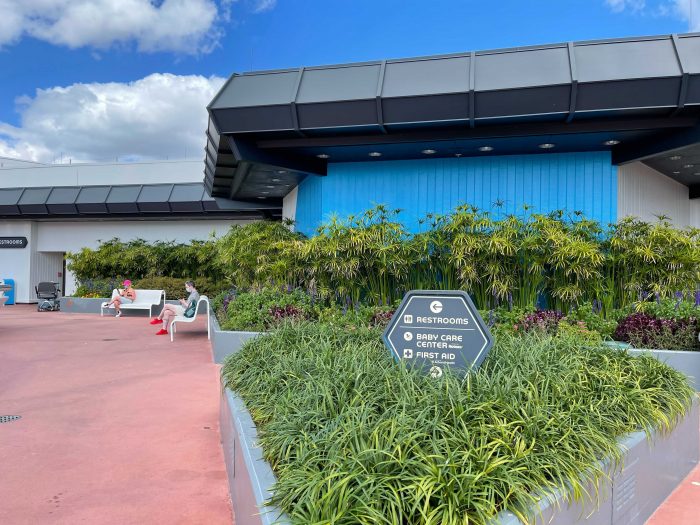 World Showcase is of course the busiest part of the park today as guest enjoy the food and beverage offerings as part of the Flower and Garden Festival. If you're on a budget you may want to check out our best ways to spend $50 on food at the Flower and Garden Festival.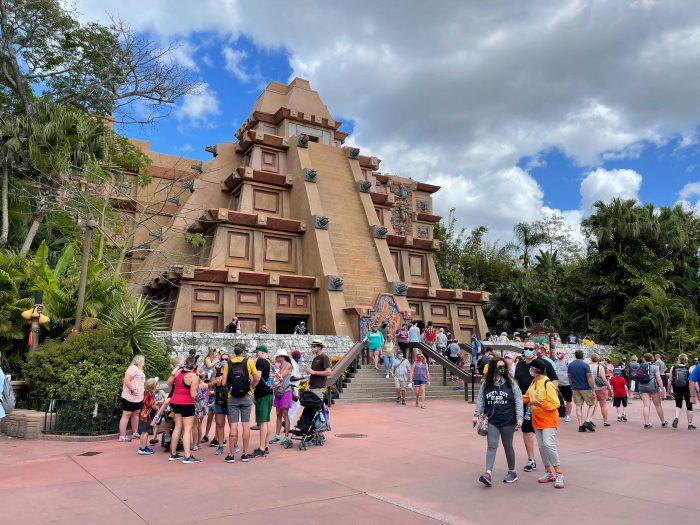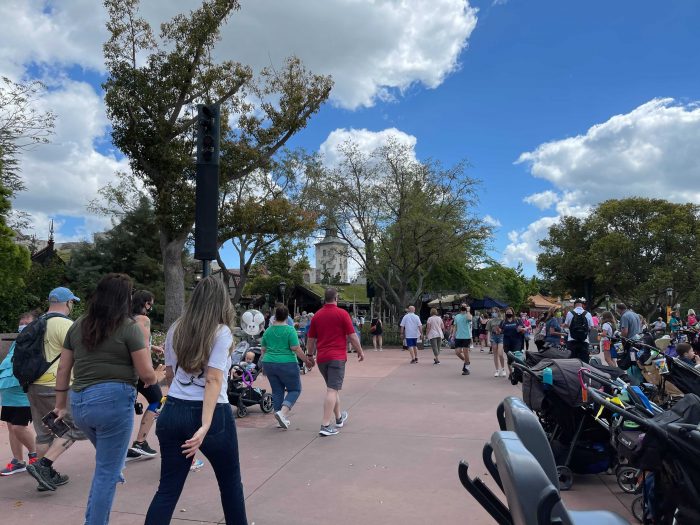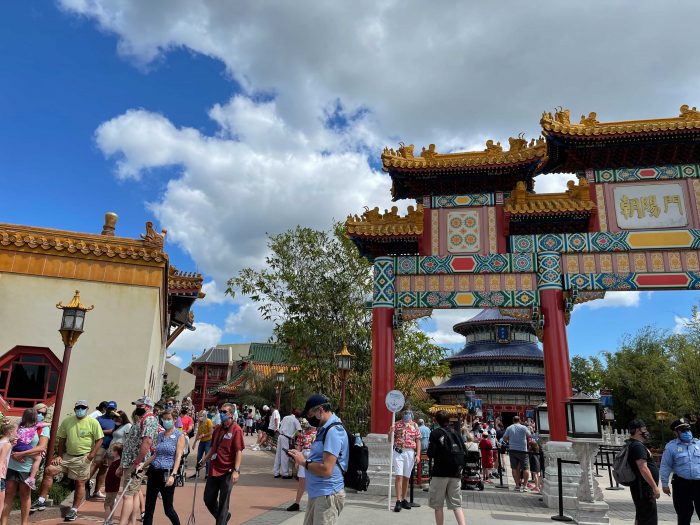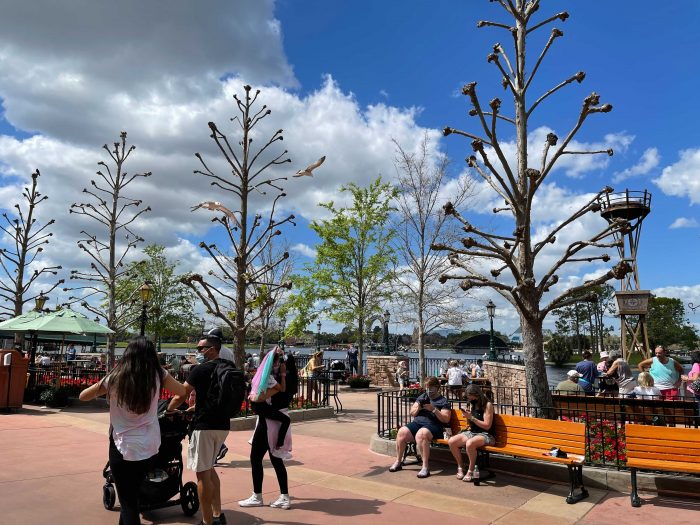 While in World Showcase our team decided to take a break from the festival and go with a traditional EPCOT treat: Kakigōri. This shaved ice treat served at the Japan pavilion is available with and without sweetened condensed milk. With spring and summer temperatures practically here, this is a great way to cool off. You can also cool off with Frozen Beer or some refreshing sushi rolls here at the Kabuki Café.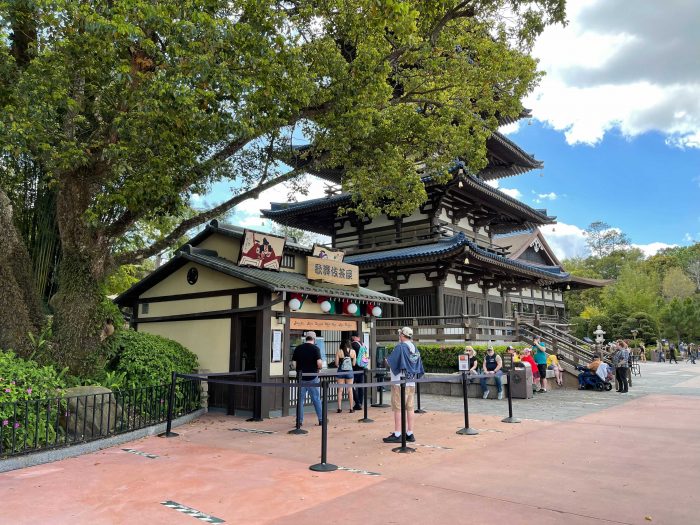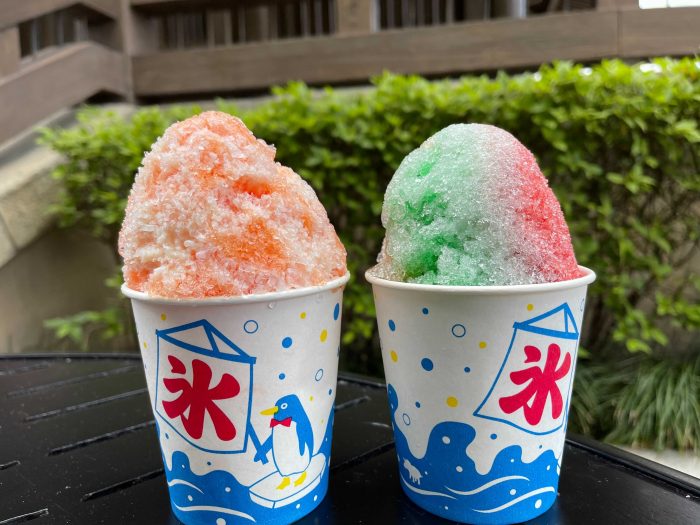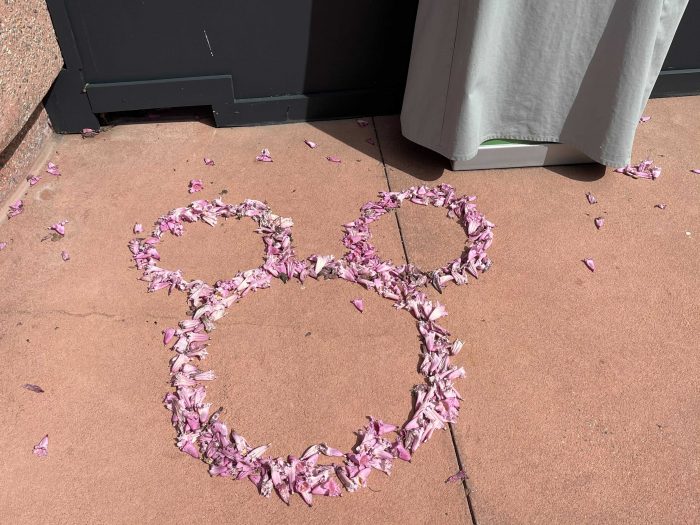 Have you been to EPCOT lately? What's your favorite way to take a break at EPCOT?