Avengers Campus Food, Drink & Merchandise at Disney California Adventure
Although Disneyland's reopening has been delayed, we know it will reopen. So now maybe it's time to start getting excited about the opening of Avengers Campus? Rikki has a great overview of what to expect in terms of attractions and experiences, and we now have a little more detail on what sort of food and merchandise is going to be available. Read on for more!
Merchandise
As you can probably expect, you'll be able to get all manner of things emblazoned with Marvel Avengers logos–everything from mugs, hats and pins, to doodads, thingamabobs, and whatchamacallits.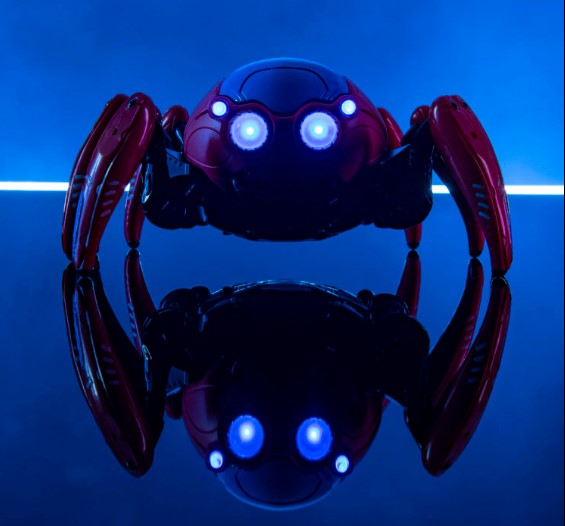 One of the more interactive items planned is the opportunity to build your own remote-controlled Spider-Bot from WEB SLINGERS: A Spider-Man Adventure. They will be available at WEB Suppliers. We'll update you with more details on how the process will work once they are made available.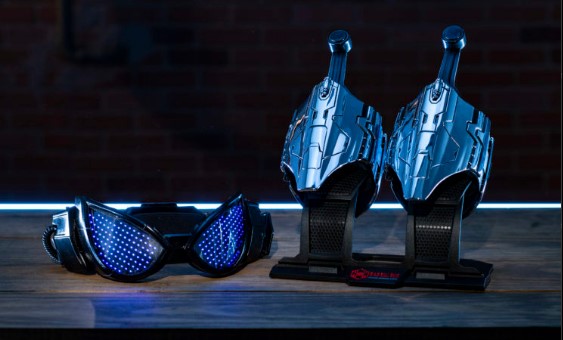 Guests will be able to emulate their friendly neighborhood arachnid by picking up some Spider-Man light goggles (with 17 unique expressions) or Web Shooters, which go around the wrist and use lights and sounds to simulate web-shooting.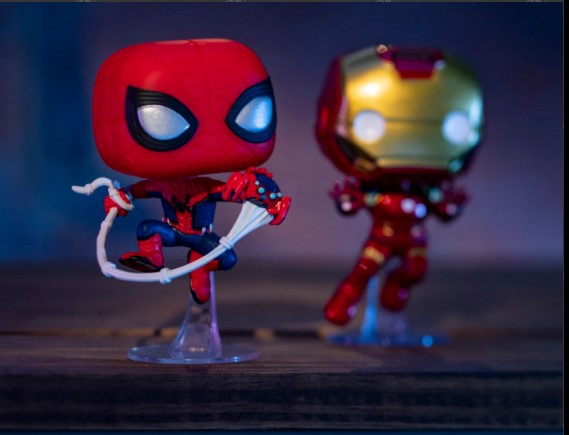 Funko POP! fans will have fun collecting Disneyland-exclusive vinyl figurines, including Spidey and Iron Man pictured above.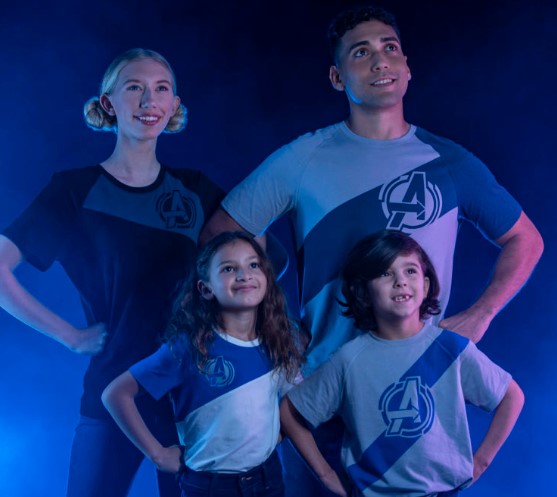 There will of course be plenty of Avengers-inspired attire. There are options for coordinating the whole family…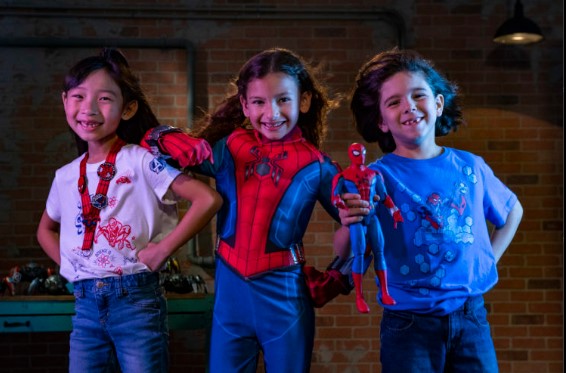 And clothing specially designed for the little ones, including superhero costumes.
Food and Drink
Avengers Campus is going to have some interesting food options, many of them at the Pym Test Kitchen, where Ant-Man and The Wasp's shrinking and growing technology is put to work on food. This Impossible Spoonful (Experiment No. EE45) features massive and micro plant-based meatballs served in an oversized spoon with a miniscule fork.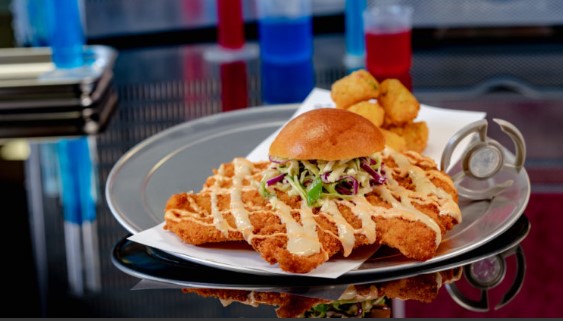 Similarly, the Not So Little Chicken Sandwich (Experiment No. EE90) is an Asian-inspired fried chicken breast sandwich that is wildly out of proportion to its bun.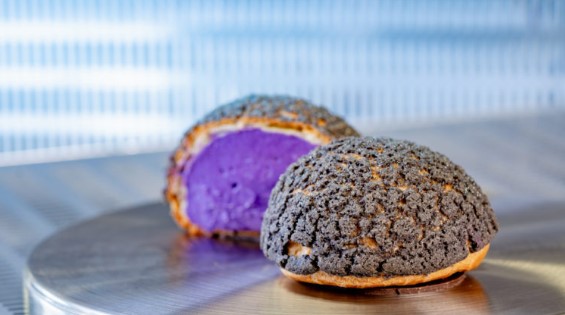 At Terran Treats, you'll be able to try a Cosmic Cream Orb, "a crispy cream puff with whipped raspberry cheesecake mousse."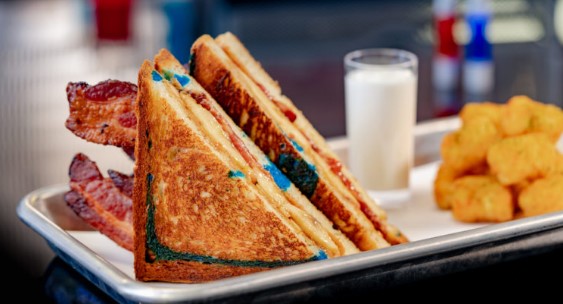 Back at Pym Test Kitchen, Experiment No. EE746: PB³ Superb Sandwich is the unusual combination of peanut butter, banana, smoked bacon and strawberry jelly, served with a banana smoothie shot and tots.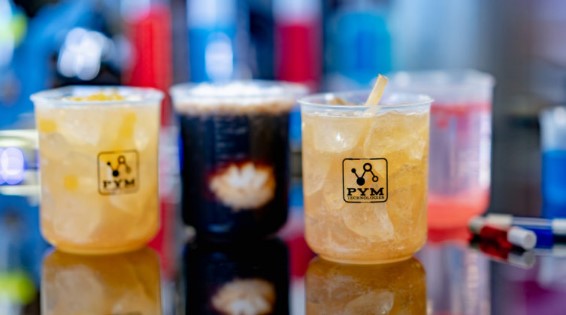 Pym's Tasting Lab will offer craft beer and other adult beverages with a laboratory theme. Pictured above, from left to right:  X-Periment, Molecular Meltdown, Honey Buzz and Particle Fizz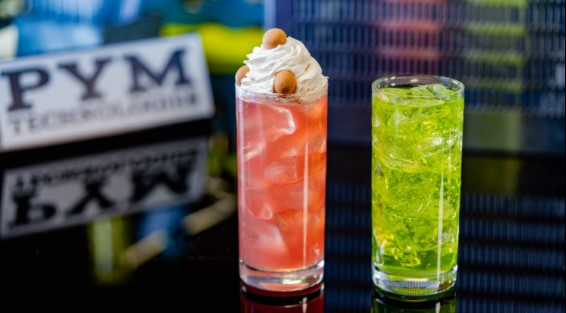 Kids will have plenty of fun options at Pym's as well. Pictured above are the Proton PB&J Punch (Odwalla lemonade with flavors of strawberry and peanut butter), and Pingo Doce (from Avengers lore).
Check out Disney's site for a complete rundown of food and merchandise options.
Are you looking forward to checking out the offerings at Avengers Campus? What are you sampling first, and what's coming home with you on Day 1? Let us know in the comments!