Details of What to Expect in the Avengers Campus at Disney California Adventure
We are ready to get our Marvel on at the brand new Avengers Campus coming to Disney California Adventure! The name was officially revealed on Thursday evening, but today at the D23 Expo, we got to learn a lot more about this upcoming new land.
In Avengers Campus, Guests will be be able to step into the world of the Avengers and suit up to be recruited as the next generation of superheroes alongside those iconic Marvel heroes.
Avengers Campus will be headed to not only Disney California Adventure at the Disneyland Resort, but it will also be headed to Walt Disney Studios Park in Paris and Hong Kong Disneyland, and all Avengers Campus locations be tied together.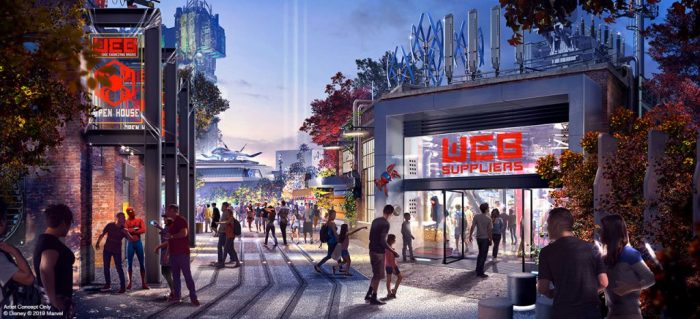 At Disneyland, the first area that will open will be the Worldwide Engineering Brigade – also known as "WEB". This section of the land will house a new Spider-Man experience.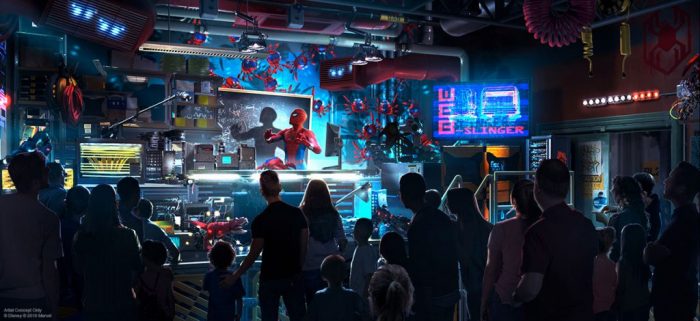 When you visit WEB, you'll be there during an open house. Here, aspiring inventors are excited to invite you for a test drive of their latest invention: the "Web Slinger" vehicle.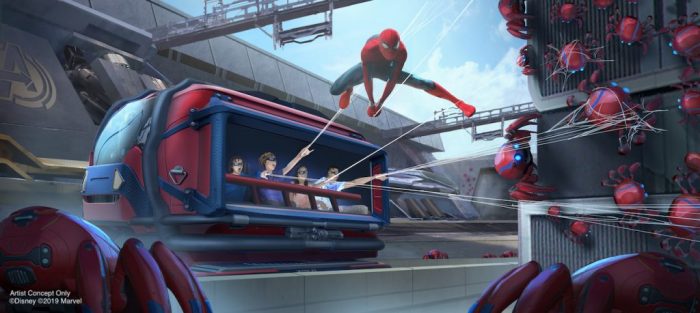 This vehicle allows you to be able to sling webs just like Spider-Man and will give Guests a taste of what it's like to have actual super powers. Now of course, something goes wrong (as it always does in the world of theme park attractions), and Spider-Man's invention of the Spider-Bots . . . well, they aren't quite as ready as he thought they would be. They have escaped and it's up to you to collect them as they run amok.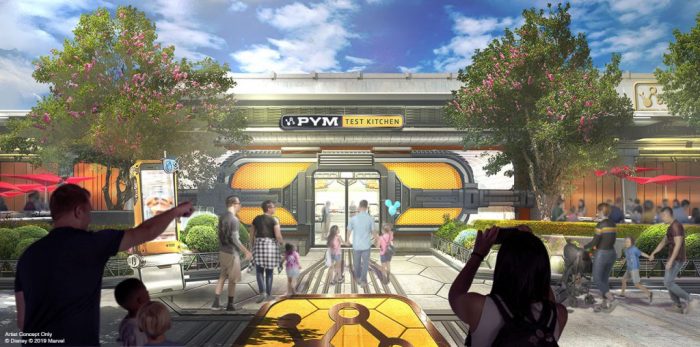 Avengers Campus will also feature Pym Test Kitchen. Just as Ant-Man and The Wasp use "Pym Particles" to grow and shrink just about anything, Pym Technologies will be using the latest innovations to grow and shrink food at this dining establishment. (Giant pretzel anyone?)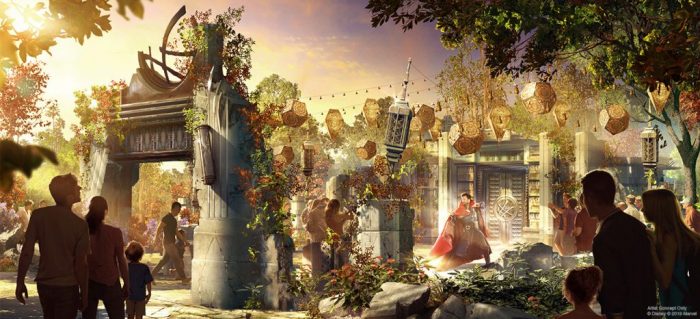 When visiting the Avengers Campus, Guests will also able to meet some of their favorite superheroes. Here you'll find Black Widow, Doctor Strange, the Guardians of the Galaxy, Black Panther, Thor, Loki, Iron Man, and for the first time, Ant-Man and The Wasp. Guests may even be able to catch a glimpse of the Avengers along the rooftops of Avengers Headquarters.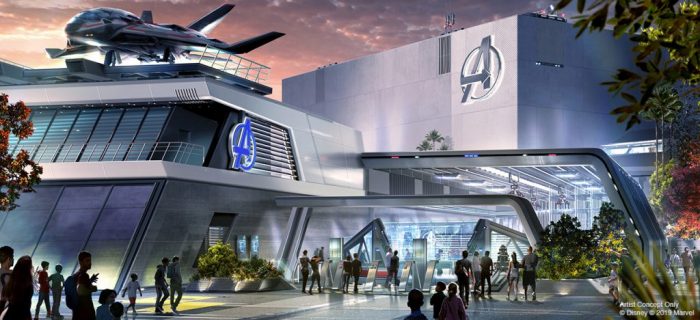 Speaking of Avengers Headquarters, this will be the home of the second attraction for the land and it will open as part of phase two.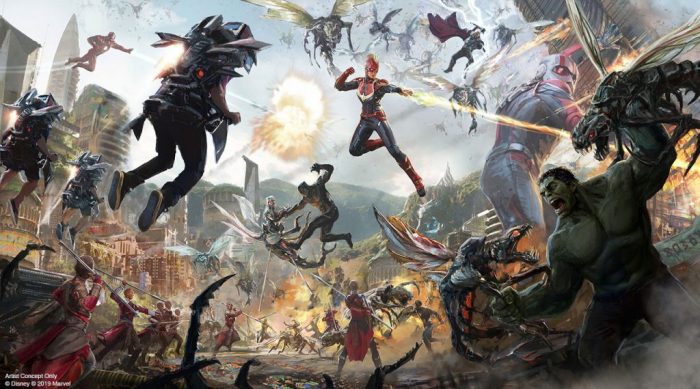 The Headquarters will be the home to a brand-new E-Ticket attraction where you will step onboard a Quinjet and fly alongside the Avengers in an epic adventure to Wakanda. Here you will team up alongside the Avengers in a battle to save our world against one of the most powerful villains they have ever faced thanks to an all-new innovative ride system that will put you in the middle of this action.
The first phase of Avengers Campus will open beginning in 2020 at Disney California Adventure.