Disney Cruise Line Fall 2021 Itinerary Announcement!
Oh, what a happy ray of sunshine I feel like I've been waiting months for! Today Disney Cruise Line has released the Fall 2021 itinerary lineup!
We've got a lot of good old faithful itineraries to look forward to in Fall 2021. The Magic will have a relaxing Transatlantic sailing post-Europe season and will return to the Big Apple on September 18, 2021. She'll visit the pink sand paradise of Bermuda, along with a trip up to Canada, before repositioning to Miami via San Juan. From Miami she'll finish out the year with a variety of Bahamian and Caribbean cruises.
The Wonder will start the fall on the West Coast with Baja and Mexican Riviera cruises. She'll take her ever popular cruise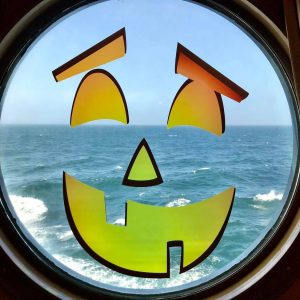 through the Panama Canal on November 15, 2021, and then will port in Galveston for Bahamian and Caribbean sailings.
The Dream remains the perpetual queen of consistency, sailing 3- and 4-night Bahamian itineraries from Port Canaveral.
Also staying in Port Canaveral, the Fantasy will largely keep to 7-night Easter and Western Caribbean sailings with a few different itineraries sprinkled in. She'll visit the Bahamas on a 3- and 5-night itinerary (this one includes a double dip at Castaway Cay!), and there's a great 8-night Eastern Caribbean that is sure to be a great trip.
You can check out the full list of dates and itineraries here.
Booking begins on Monday, and will be as follows:
Monday, July 27 for Platinum Castaway Club Members (guests who have sailed with Disney more than 10 times) and Golden Oak residents.
Tuesday, July 28 for Gold Castaway Club Members (guests who have sailed more than 5 times).
Wednesday, July 29 for Silver Castaway Club members (guests who have sailed with Disney Cruise Line at least once), Adventures by Disney insiders, and Disney Vacation Club members.
Thursday, July 30 for everyone!
You will be able to book online, over the phone, or with your travel agent. If you have a Placeholder from a previous cruise, this can only be done on the phone, or with the travel agent on record. If you've had a recently cancelled cruise, now is a great time to put that future cruise credit to use!
Who's planning on booking? Which itinerary? Let me know in the comments!