Disney in a Minute: What is Backstage?
We're here with a series of quick posts, "Disney in a Minute," bite-sized nuggets of information that can better help you understand a Disney term or planning topic. Enjoy!
What is backstage?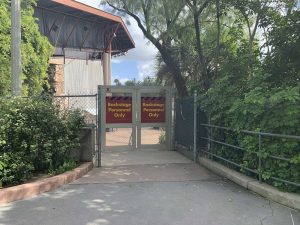 "Backstage" is Disney lingo for places in the theme parks where cast members are allowed to go, but guests are not.
Backstage is the behind-the-scenes places where things happen like food prep, cast break rooms, mechanical rooms, parade staging, waste processing areas, storage, laundry, and the like. There are "do not enter" signs throughout the parks that lead to a variety of backstage zones. As immutable as these signs seem, backstage is a slightly fluid concept.
Prior to the pandemic, Disney ran dozens of tours of backstage areas including the holiday decor warehouses, animal care areas at Epcot and Animal Kingdom, costume design workshops, train maintenance shops, and more. Under normal circumstances, if you're older than age 16 (and in few cases younger) and willing to pay for the privilege, you would be free to see many otherwise off-limits areas of the parks.
Even now, you may be in routed to walk through an officially backstage area without realizing it. During times where there are crowds or construction, Disney sometimes asks guests to exit a land or a park via normally prohibited routes to facilitate foot traffic. One of the most common areas where this takes place is backstage behind the left side of Main Street in the Magic Kingdom as you face the park exit.
In the first photo below is an exit to backstage areas that's next to the Plaza restaurant. The second photo below is the exact same area modified for easier guest passage. Things like cast lockers and refuse bins have been hidden to provide a more pleasant pathway out of the park. This particular modified backstage area is commonly used during events like Mickey's Not So Scary Halloween Party and at the end of the day, but may be employed in other circumstances as well.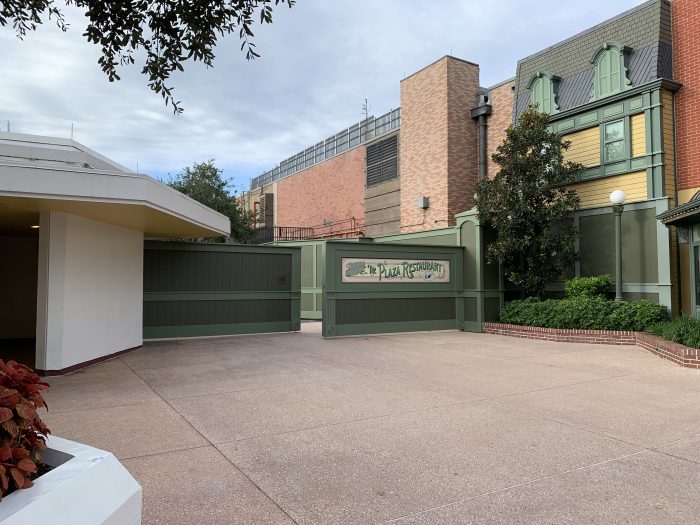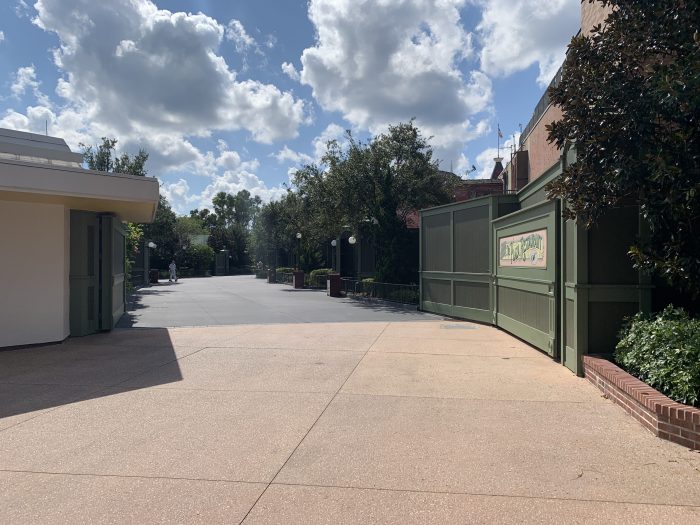 Have you ever been backstage? What did you see? Did it match your expectations?