Free Transportation Trading Cards
The Disney Transport team has a series of free collectable trading cards, perfect for children.
Let me say again that these cards are FREE, making them the perfect souvenir.
There are bus, monorail, tram, and boat series and all of them are numbered and have fun facts and hidden Mickey hints printed on the back of the colorful cards. The cards also have conveyance-specific facts on the cards. For example, the tram series lists the total number of tram colors, and the dimensions of the parking tram tractor.
Any bus driver, monorail driver, boat crew member, or tram cast members should have a stash of themed cards and will freely offer them to any interested guest–just ask. In my experience, the transportation cast members just down the path from the security entrance to Epcot are very friendly and helpful. They are located just outside of the gates at a stand-alone podium.
My daughter stores her cards in a small photo album from the dollar store, but a zippered bag or other water resistant and light case will work, as long as your kiddo can easily access their collection and keep that queue boredom at bay.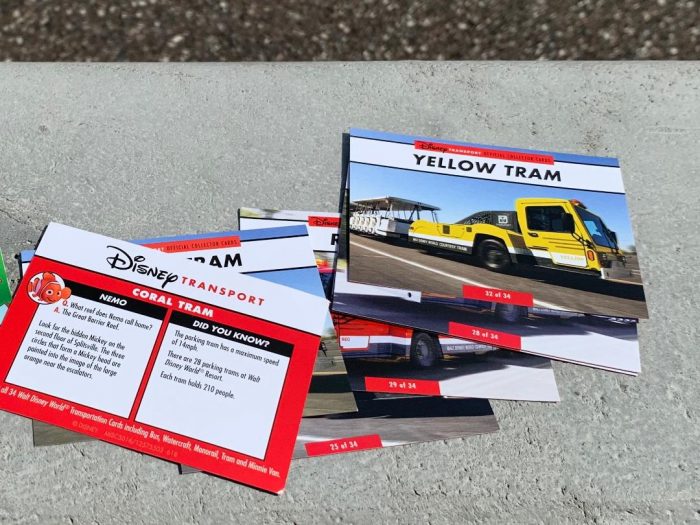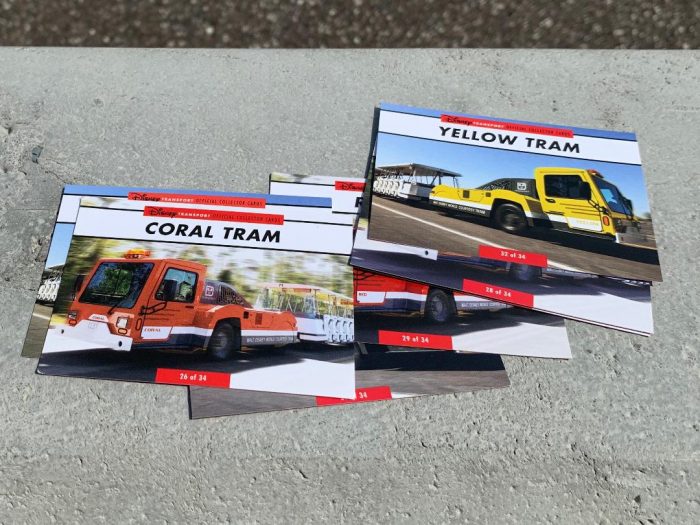 Have you seen these cards before? Is your child a collector? Let us know in the comments.