Have The Best Day Ever with These Mouse Ears
A day at Walt Disney World can often be the best day ever. With these mouse ears you can declare for the world to see that you are having the best day ever!
These mouse ears are pale pink with pale gold sequins in a swirling accent on the ears and as the bow. On the left side of the head band the words "Best Day Ever" are stitched in gold floss.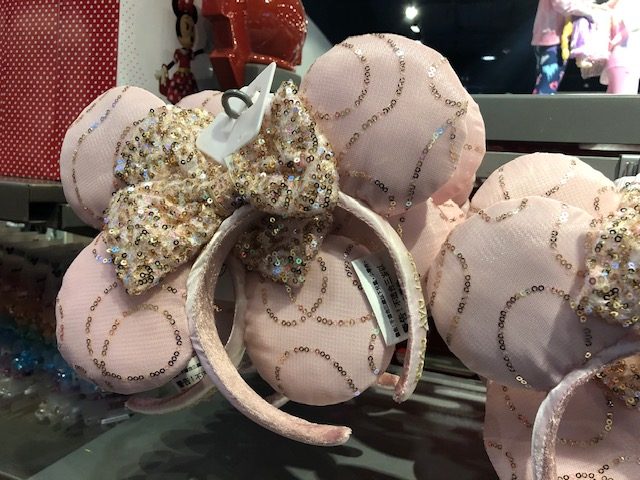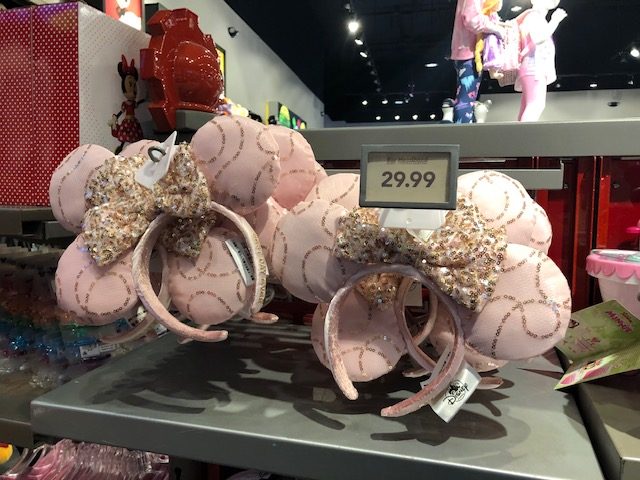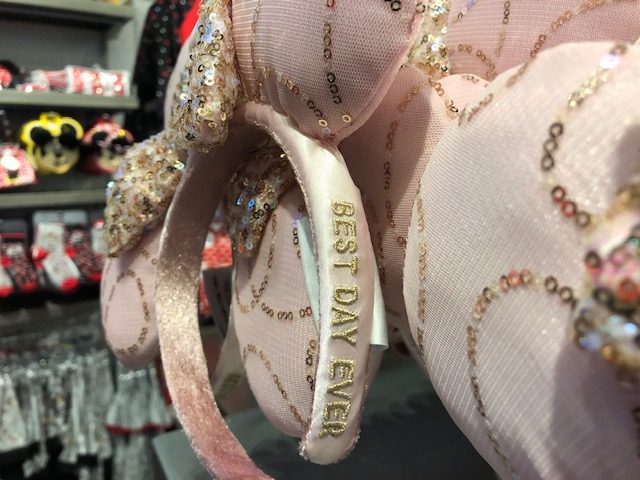 They are priced at $29.99, the standard price for mouse ear headbands. Originally an exclusive at the Bibbidi Bobbidi Boutique before appearing randomly around WDW, we found these at Epcot's Mouse Gear–however they were not located with other mouse ears, but instead were in the kids' clothing section. Unfortunately, they do not appear to be available online.
Will you make it the best day ever with these mouse ears?