My Favorite Places at Disney World: The Animal Kingdom Discovery Island Trail Lemurs
The Discovery Island Trails are the paths around the central part of Disney World's Animal Kingdom theme park. The paths are intermittently punctuated with animal enclosures. The enclosures are so well integrated into the flow of foot traffic, that it barely even registers that these are part of an attraction; you just stop for a moment to observe the creatures and then continue on your way.
The Discovery Island Trail animals that people tend to remember are the flamingos and the anteater, largely because of their position toward the front of the park, and the otters, because, um, otters. Those animals are great (otters!), but my favorite spot on the Discovery Island trail is the largely ignored lemur enclosure.
The lemurs are located in an out of the way spot across from the Disney Outfitters gift shop. The viewing locations are accessed via the It's Tough to Be a Bug exit path, which many people miss because they are distracted by the ongoing trauma from spiders dropping over their heads (seriously, who likes that part of the attraction?), or from behind the Dug and Russell character greeting spot, which many people miss because the area is hidden by stroller parking (now) or the by the queue for the meet & greet (during non-pandemic times).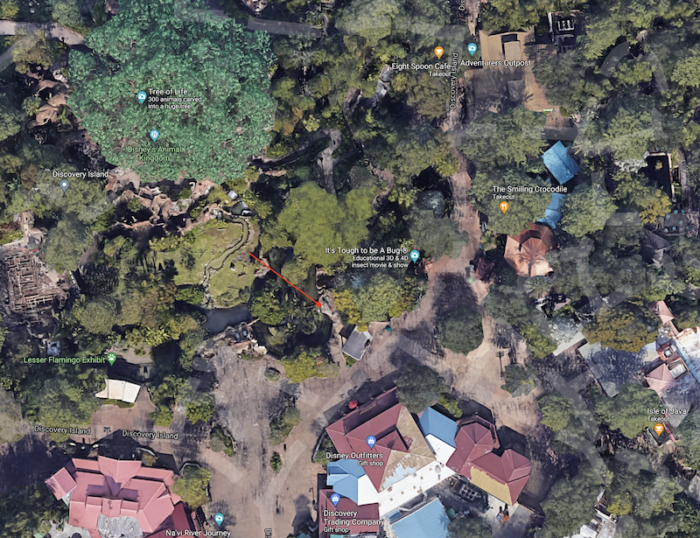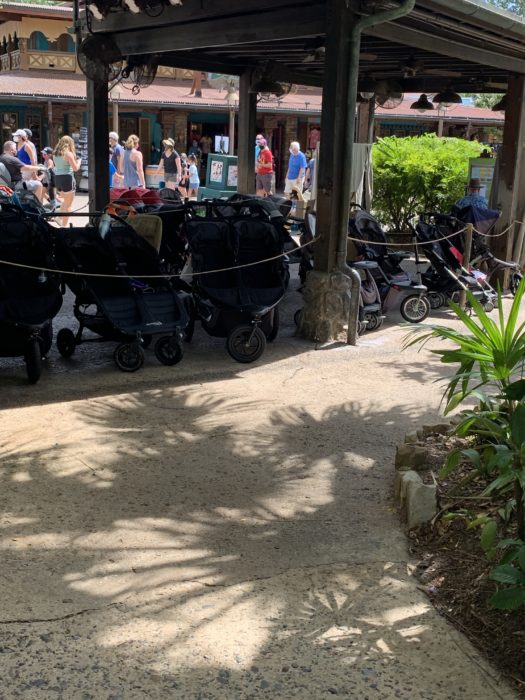 Lemurs are primates, native to Madagascar. Disney's Animal Kingdom is home to three lemurs, one collared brown lemur and two ring-tailed lemurs.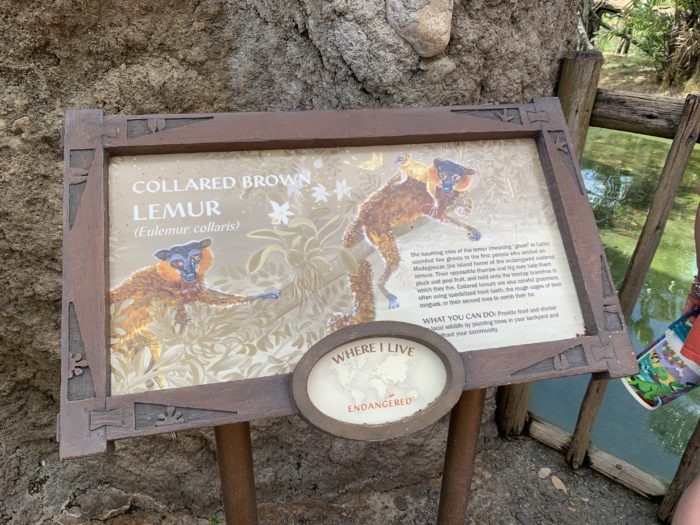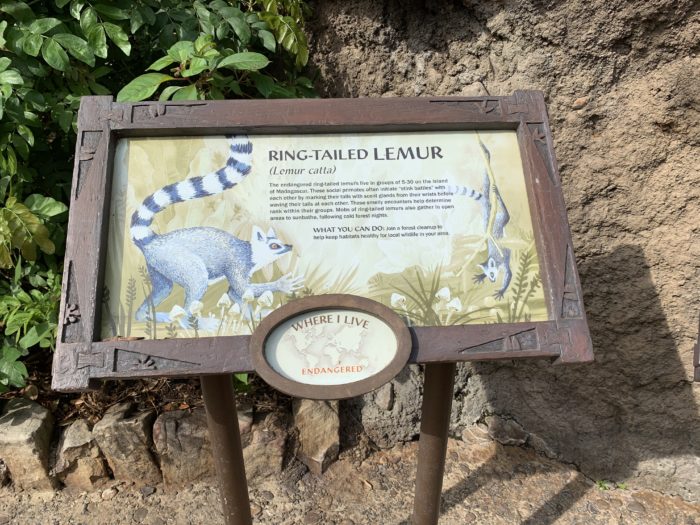 The camouflaged location of lemur area means that it is rarely populated by other guests. The lemurs themselves are soothing to watch as they munch on leaves, adjust their position on the rocks, or watch the many ducks that also make use of their habitat. The high rocks in the viewing area provide a bit of shade, often making this area a degree or two cooler than the main walkways nearby. The combination of these factors combine to make the lemur enclosure an oasis of calm – a great place to regroup and catch your breath for a few moments before heading off to more frenetic experiences in the park.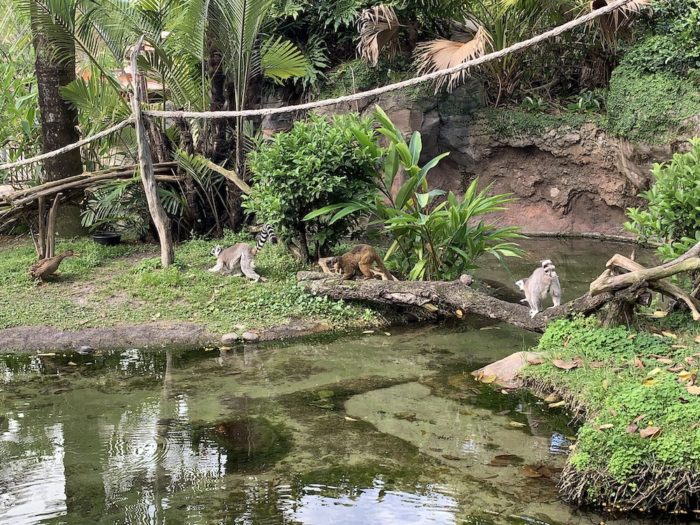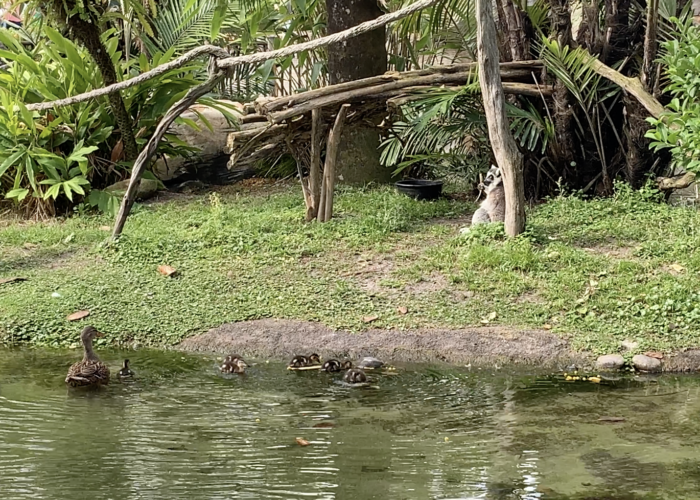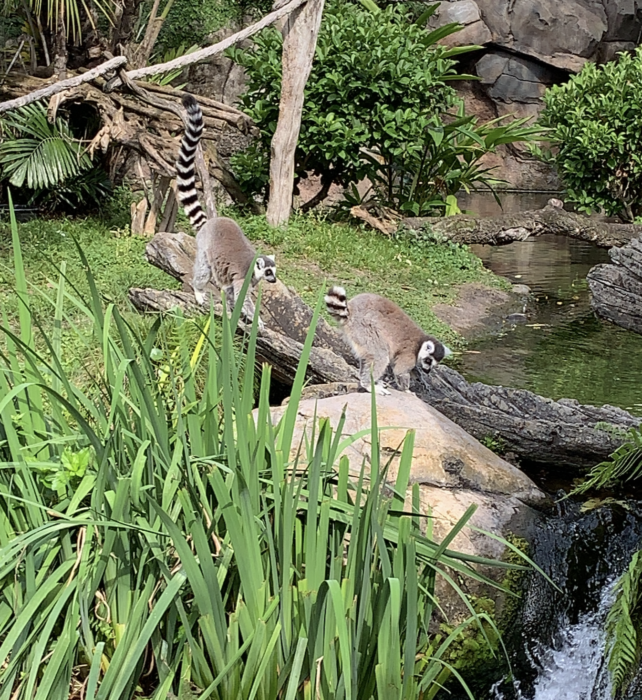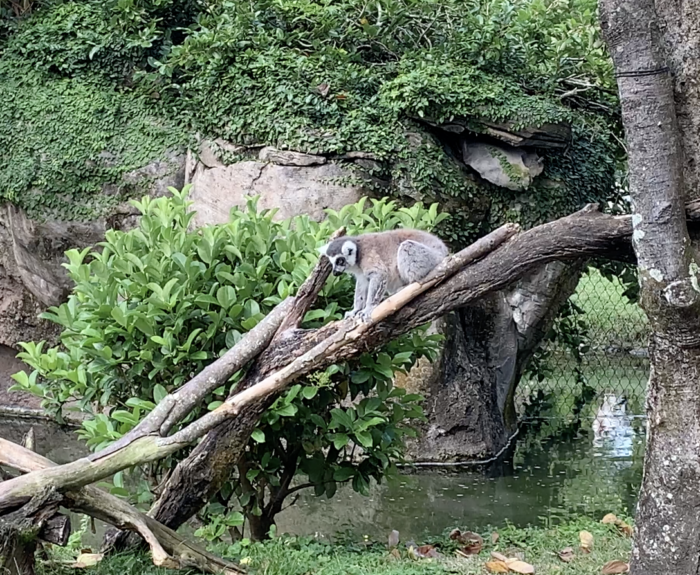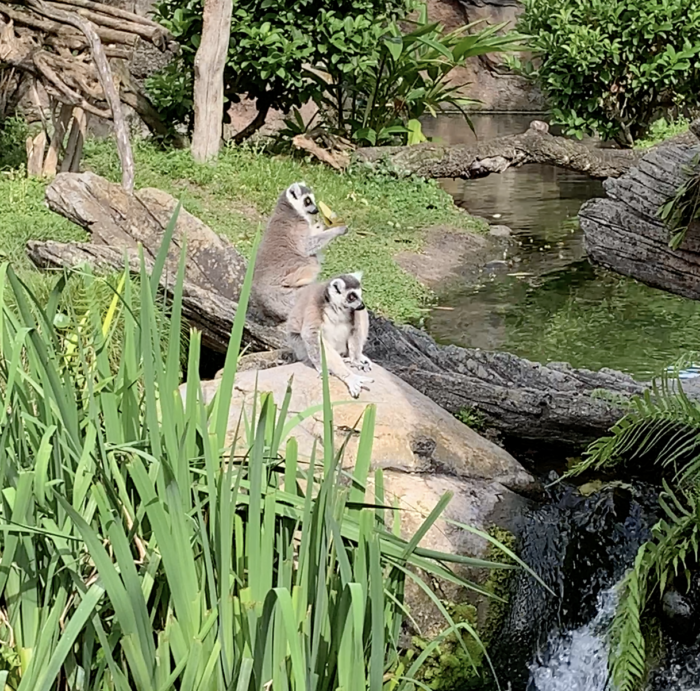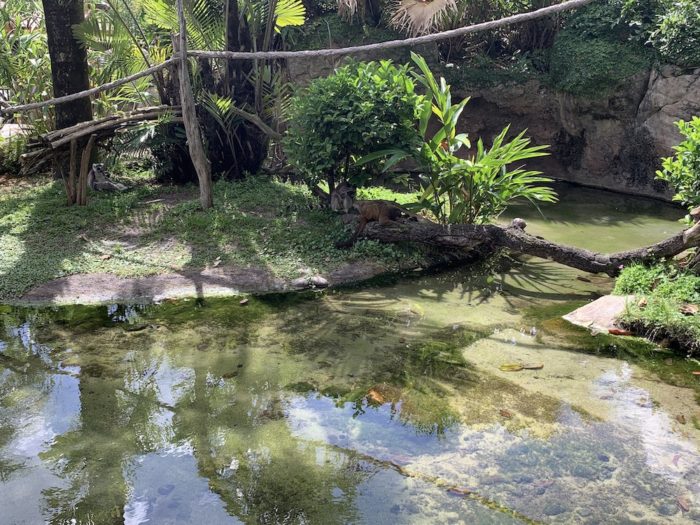 Do you have a favorite spot on the Discovery Island Trail? Have you ever stopped to watch the lemurs? Let us know in the comments.