New Mouse Ears Draw Attention at Magic Kingdom
If you are a fan of Disney's classic hand-drawn animated movies, you are sure to love these brand-new mouse ears we spotted at Mickey's Star Traders at Magic Kingdom. Classic animated characters from the early years of Disney animation such as Peter Pan, Pinocchio, and even Mr. Toad, are in color. Other great characters appear in the background without color, in a sketch style. Two paint brushes crisscross in front of an artist's palate with paint in the shape of Mickey sits at the top, adding another artistic touch.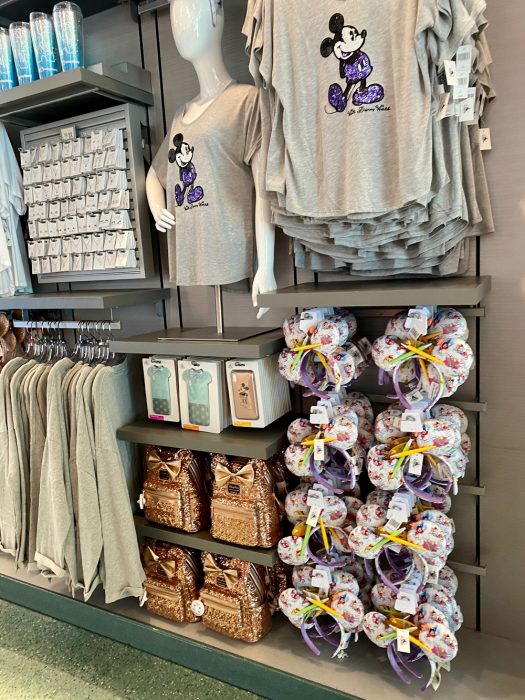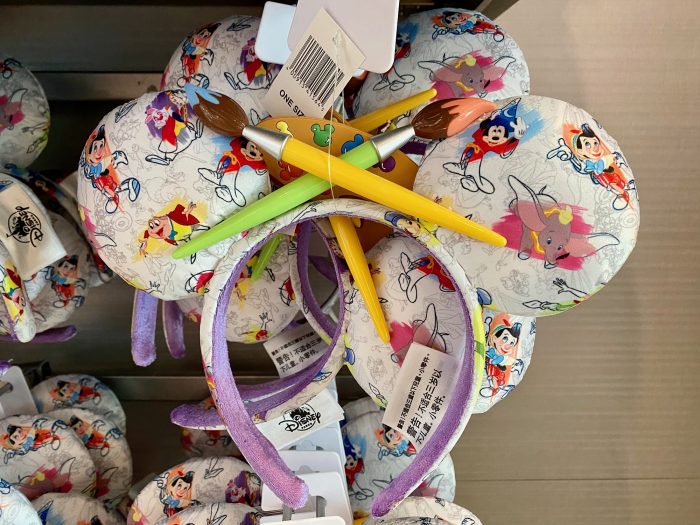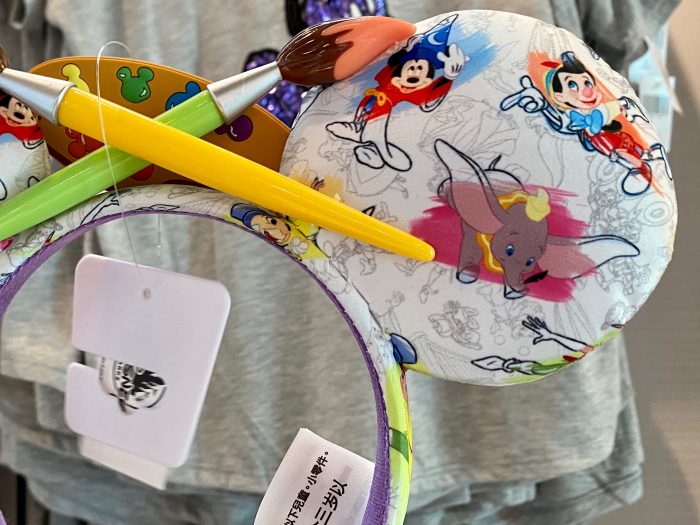 The price was not displayed on the price tag, but most mouse ears of this style are $29.99. So far it does not appear that these ears are available online.
What do you think? Are you drawn to these hand-drawn animation mouse ears?