Pros and Cons of Express Pass at Universal Orlando
Is Express Pass worth paying for when crowds are low? Many occasional vacationers to Universal Orlando wisely determine that paying for a Premier resort that includes unlimited Express Pass will save them money compared to buying Express Pass daily separately. This is normally a good thought process. However, combined with other standard theme park advice, that "savings" may not be worth it during slower days. This fall, I spent 15 days on site at Universal Orlando and had Express Pass for every day to see if it would save time.
A common wisdom regarding theme parks is to show up early. If you have early park admission, use it. Based on my experience over last month or so, early birds and slow crowd levels may render Express Pass unnecessary. For comparison, an average day price for unlimited Express Pass for both land parks was about $150/day. If you had purchased this week in advance, you could have gotten it for about $100/day. What if you did not have to buy that at all and could avoid long waits still? For rest of article, I am just going to give you the solid data accumulated and let you decide what you would do with your theme park money. Some single rider queue data will also be included for comparison.
I want to make one large disclaimer. The specific period I went has been unusually slow in all Orlando area theme parks. Coming at different times may result in different experiences.
WEDNESDAY SEPTEMBER 15TH
CROWD LEVEL: 1 out of 10
WEATHER:  There was some rainstorms in afternoon and evening lowering crowds
On this day, I used Incredible Hulk Coaster as the test attraction since the lockers and metal detectors make timing with the Lines app more challenging. For the first few hours of park opening, Express Pass was basically walk-on, Single rider was a few minutes wait, and standard queue was averaging 10-minute actual wait. During afternoon before rain, actual wait in standard queue was never more than 15 minutes. Express did develop a wait but never more than 10 minutes.

THURSDAY SEPTMEBER 16TH
CROWD LEVEL: 1 out of 10
WEATHER: Some afternoon rain
During morning hours, the queue waits at Incredible Hulk Coaster were very low. The Express queue was walk-on but at the same time only 45 people were waiting in standard queue. Single rider was only slightly slower than Express queue. When I rode this attraction again in the afternoon in a group of 3, we entered the Express queue and walked on the attraction. At same time, only two people were in single rider queue waiting. The wait was so low that ride operators were not filling all rows. The actual standard queue waits were about 10 minutes in heart of afternoon.
FRIDAY SEPTEMBER 17TH
CROWD LEVEL: 2 out of 10
WEATHER: Some afternoon rain
For Hulk, waits in Express and single rider queues were 5 minutes or less. The standard queue waits were about 12 minutes. Also, on this day around noon, Men In Black attraction was walk on for single rider and Express was never more than 8 minutes. Standard queue was about 15-minute wait.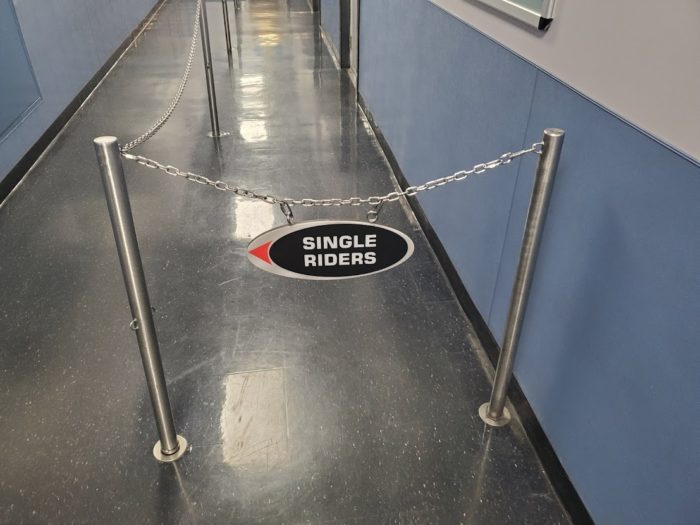 SATURDAY SEPTEMBER 18TH
CROWD LEVEL: 5 out of 10
WEATHER: Some periodic rain in afternoon with steady light rain in evening
On this day I tested during morning and afternoon hours at Incredible Hulk, and Express queue was 11 minutes on average. Single rider queue average wait was 15 minutes. Standard queue was 28 minutes on average.
SEPTEMBER 20TH THRU 22ND (MONDAY THROUGH WEDNESDAY)
CROWD LEVEL AVERAGE: 2 out of 10
WEATHER: Hey, it is Florida so some rain happens in afternoon, but I tested during mornings!
Yes, I know I skipped Sunday. I took that day off from major theme park fun since I was going to HHN30. On these days, the morning hours were low waits. For Incredible Hulk Coaster, the Express queue averaged 11 minutes from time you place items in locker to picking up your items in locker. The single rider queue was 2 minutes longer on average. The actual standard queue was about 25 minutes from locker drop-off to locker pick-up.
MONDAY OCTOBER 4TH
CROWD LEVEL: 2 out of 10
WEATHER: Partly Cloudy
Single rider queues closed across Universal Studios Florida two hours before park closing. Also, the Express queue was awkwardly funneled into early portion of standard queue at Rip Ride Rockit and the Mummy. This led to 15-minute waits when posted standard wait was 15 minutes for both attractions. Over at Incredible Hulk Coaster near park closing at Islands of Adventure, Express wait was less than 10 minutes. However, standard queue was about 20 minutes actual wait. The winner for short waits was the single rider queue there, which was basically walk-on. I did three rides via single rider queue at Hulk in same time of one trip though Express queue.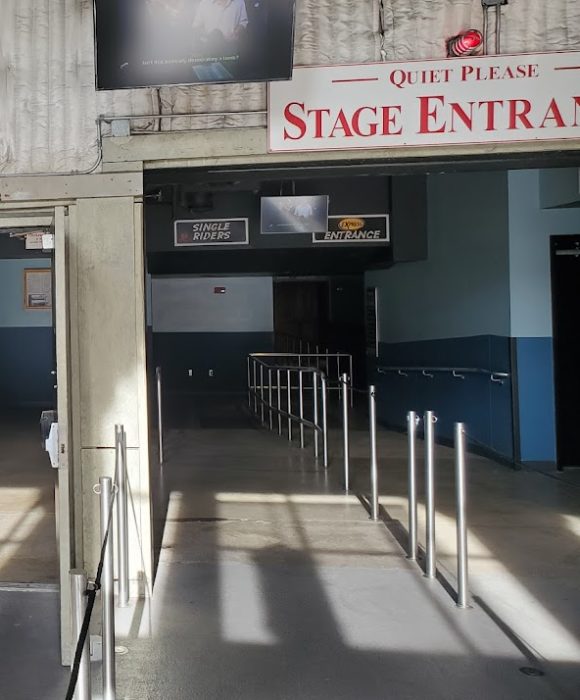 TUESDAY OCTOBER 5TH
CROWD LEVEL: 2 out of 10
WEATHER: Humid (even for Florida)
This was my last day of major attraction testing. The Mummy attraction was a short wait in standard queue until 11am. Park opened officially at 8am.  At Men in Black, standard queue was only slightly longer wait than Express queue. All other tested attractions were like previous days.
CONCLUSION
A quick reminder than Express Pass will not help with Hagrid's Magical Creatures Motorbike Adventure and Jurassic World VelociCoaster. If you are planning to use early park admission and/or rope drop the parks during a slower crowd level, Express is unnecessary. If you vacation, during slower season, spend afternoons at your resort hotels with a return in the evening, then Express may be a poor use of money for you. Based on my experience, especially with ability to use single rider queue if needed, I would not pay for Express Pass during this time of year. Overall, during these 15 days at Universal Orlando, I rode VelociCoaster 16 times, Hagrid's attraction for 8 times, Incredible Hulk Coaster 45 times, Mummy 27 times, and Men in Black 21 times. If you need to enjoy attractions more than this, then maybe Express will help.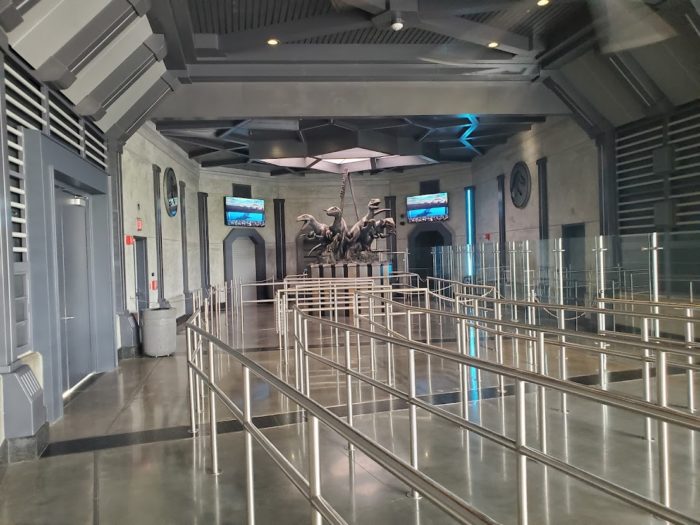 One reason I can think that one must have Express during slow season is making a one-day trip. The other reason is having no desire to wake up early and plan to tour during busier times of day. In contrast, I would save hundreds of dollars using a good touring plan with the Lines app taking a break each day in afternoon. No matter how you choose to tour the parks, happy touring!