Universal's VelociCoaster Adds Express Pass!
This week Universal Orlando added the VelociCoaster in Islands of Adventure to its array of attractions which offer Universal Express. This will allows guests with Universal Express to "skip the line" with a much lower wait in comparison to the Stand-By line.
What is the VelcoiCoaster?
Upon its opening in June of 2021, the VelociCoaster immediately became one of the greatest thrill rides in all of Florida. 'Nuff said (although we do say much more about WHY it's the greatest in THIS ARTICLE.)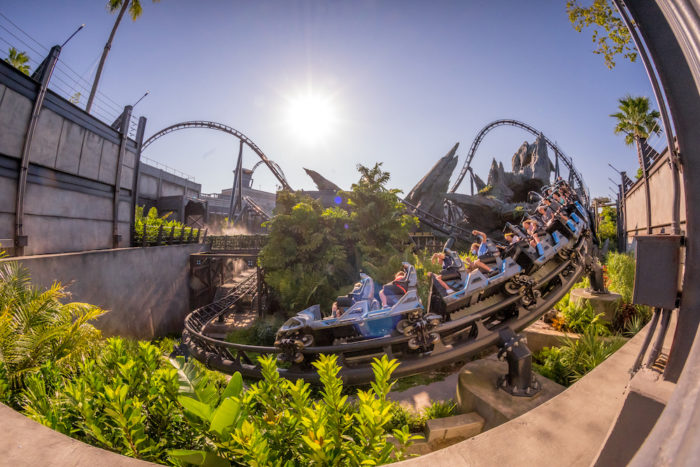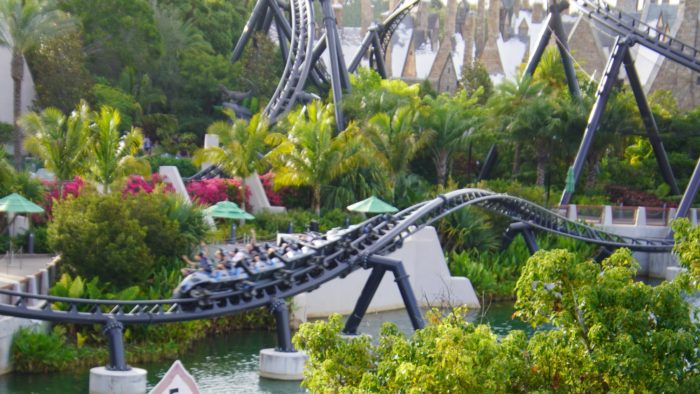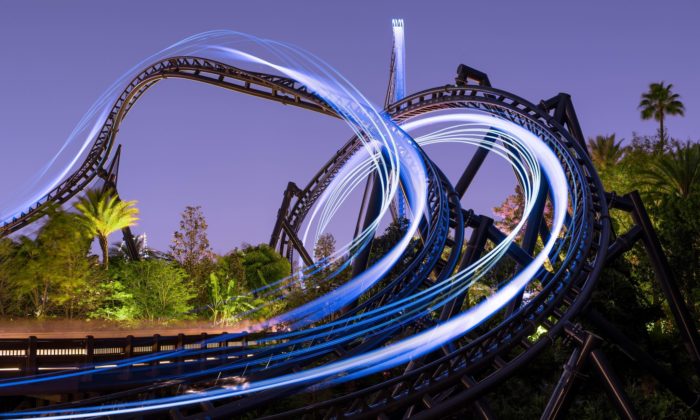 What is Universal Express Pass?
Universal's Express Pass (Express) is a paid up-charge queue option that promises to reduce wait times by half. Guests who purchase Universal Express are granted admission to a special Express Line queue at any time to access the attraction quicker. There are three types of Express Pass offered at the Universal Orlando Resort.
Universal Express Pass: Available for purchase online or in the parks, allowing one person one ride on each attraction that participates in Universal Express. (Note that for single-use Express, each Hogwarts Express station counts as a separate attraction, so you can ride the train once in each direction.)
Universal Express Unlimited Pass: Available for purchase online or in the parks (either bundled with admission or separately), allowing one person an unlimited number of rides on any attraction that participates in Universal Express.
On-site Hotel Universal Express Unlimited Pass: Included for all guests at the top three Universal Resort hotels (Hard Rock, Portofino Bay, and Royal Pacific) at no extra cost, allowing each person staying on-site an unlimited number of rides on any attraction that participates in Universal Express. Note that the free Express Passes included with hotel stays are not valid at Volcano Bay.
What attractions are included with Universal Express? Now that VelociCoaster is onboard, almost all rides at both Universal Studios Florida and Islands of Adventure – with the exception of Hagrid's Magical Creatures Motorbike Adventure – have a Universal Express queue. Express Pass is also used at The Bourne Stuntacular show, which is not to be missed!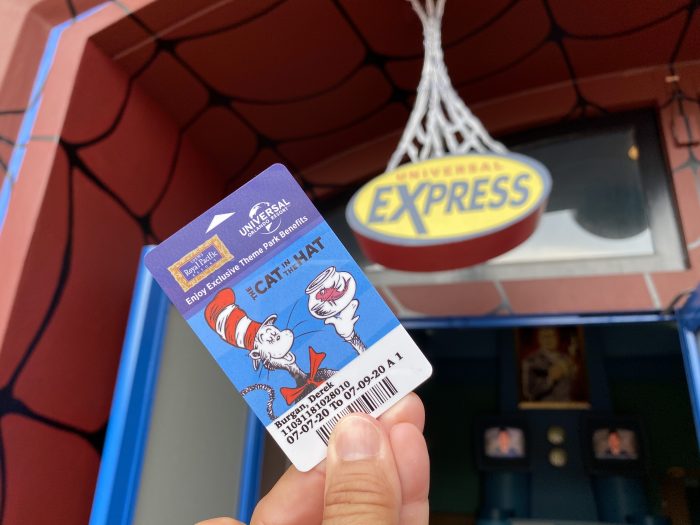 Does It Work Though?
Express Pass is a true fast line to the attraction, cutting your wait by half. In our testing, Universal Express lines are usually 20 minutes or shorter, but some attractions during busy times might see Express waits reach over 45 minutes. Unlike Disney's Lightning Lane, Universal Express does not require making a reservation – just scan a ticket for access when you arrive at the ride.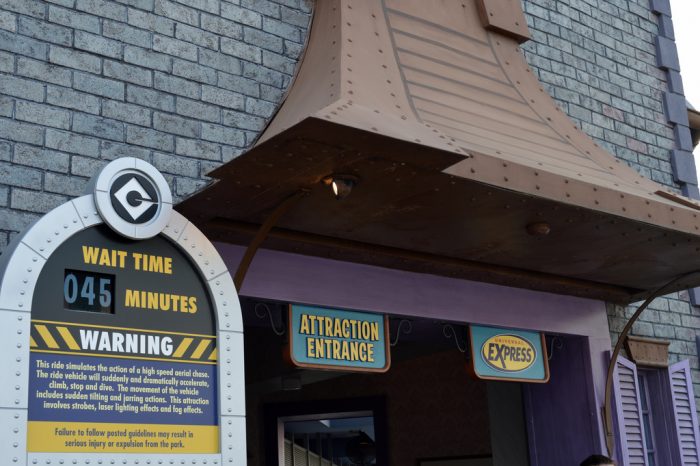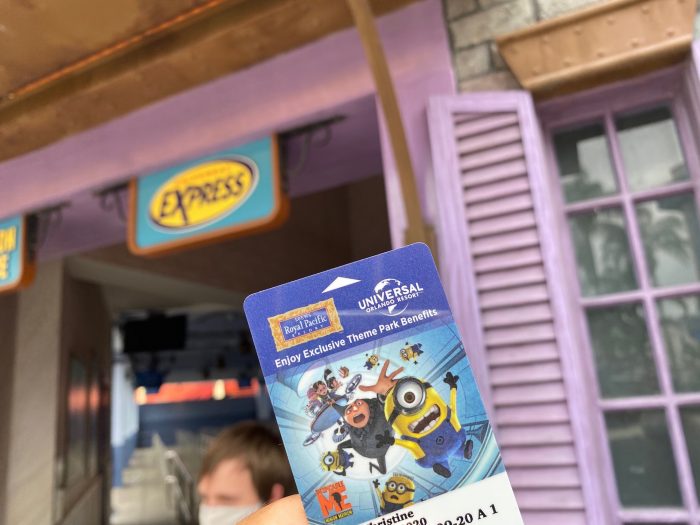 What Does Universal Express Cost?
Express Pass starts at $79.99 per person plus tax, with emphasis on "starts". Most days Express Pass costs over $100 per person plus tax, with pricing during Christmas week for a two-park Unlimited Express Pass costing $269.99 per person plus tax. A family of four buying a standard Express Pass should expect to pay at least $320 plus tax, all the way up to over $1000 during peak times. Grab a bag if you are hyperventilating, and remember that staying at a Premier Universal Orlando hotel includes an Unlimited 2-Park Express Pass for each guest for each day of your stay, including check-in and check-out dates.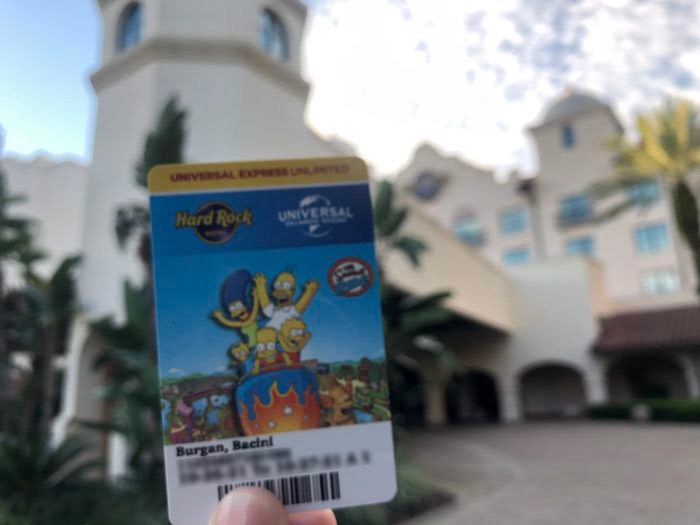 Is Universal Express Worth It?
Cleary a subjective question, because something's "value" can vary from person to person depending on their situation. That said, no matter when you use it Universal Express will significantly reduce the amount of time you spend waiting in queues at Universal Orlando. Whether or not that time saving is worth it depends on the season you visit, hours of park operation, and crowd levels. Many readers like to compare Disney's Lightning Lane to Universal's Express, and while their are similarities between the two there is nothing that Disney offers like the Universal Express Unlimited. If you get on an attraction like The Amazing Adventures of Spider-Man, The Incredible Hulk Coaster, or E.T. Adventure and your family wants to "do it again!" because they loved the ride so much, well, you can.
Universal Express is not mandatory for enjoying the parks (as we've heard some claim), just so long as you show up bright and early with a well-organized agenda. If you want to sleep in and arrive at a park after opening, Express is an effective, albeit expensive, way to avoid long lines at the headliner attractions, especially during holidays and busy times. If, however, you arrive at least 30 minutes before park opening and you use our USF/IOA touring plans, you should experience the lowest possible waits.
To learn more, please check out:
Universal's Best Secret – Complimentary Hotel Express Pass – by Joseph Matt
Disney's Lightning Lane vs. Universal's Express Pass – by Joseph Matt
The SATURDAY SIX Looks at how Universal's VelociCoaster has INSPIRED artists