REVIEW: Guardians of the Galaxy Themed Food at Epcot
Epcot is really trying to get people in the mood for the new Guardians of the Galaxy coaster with the return of The Guardians of the Galaxy – Awesome Mix Live stage show at the America Gardens Theater, as well as offering an entire menu of Guardians of the Galaxy-themed food.
At the Fife & Drum Tavern (otherwise known as the turkey leg stand in the America pavilion) you can find the Mix Tart (a shortbread cookie) as well as three themed beverages.
The Awesome Mix Slushy is a frozen blue raspberry, strawberry, and lemonade slushy served with a fun glow cube. The promotional photos for this drink show three distinct stripes, but in practice it's really just a melange of sugar swirls, with little differentiation between the colors or flavors. If you like sweet, that's not necessarily a bad thing, but if you don't like sweet, steer clear of this one.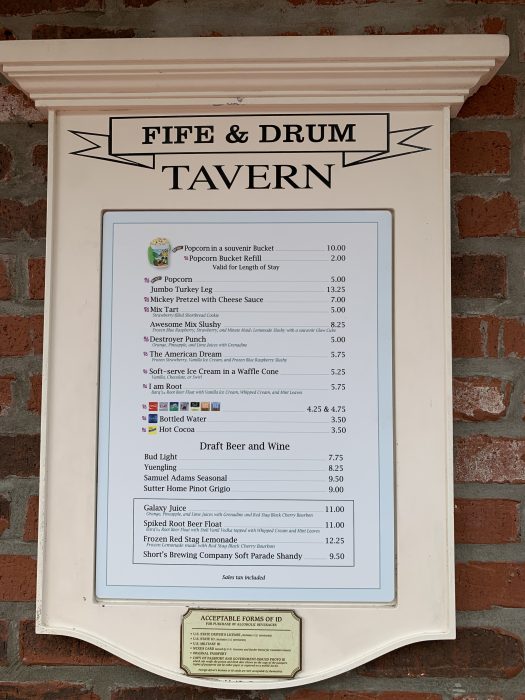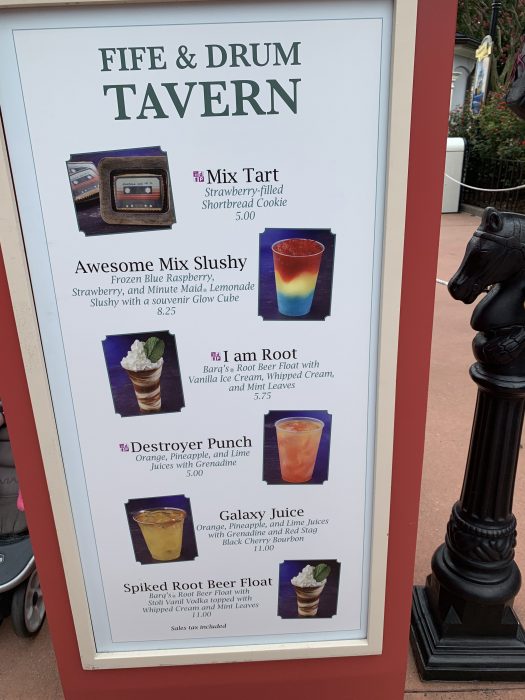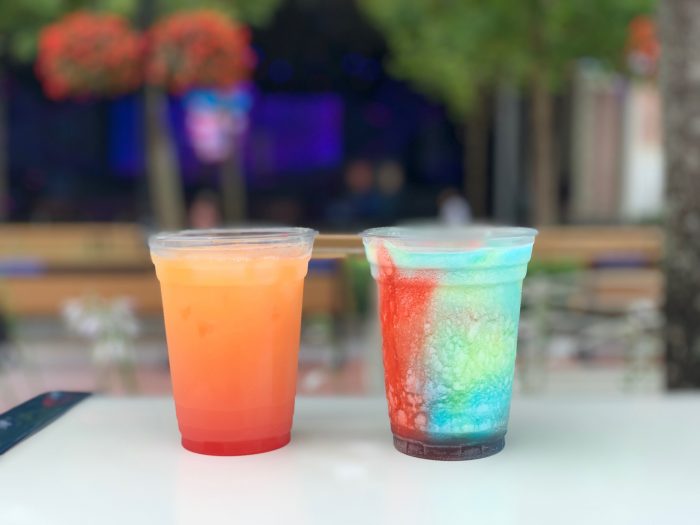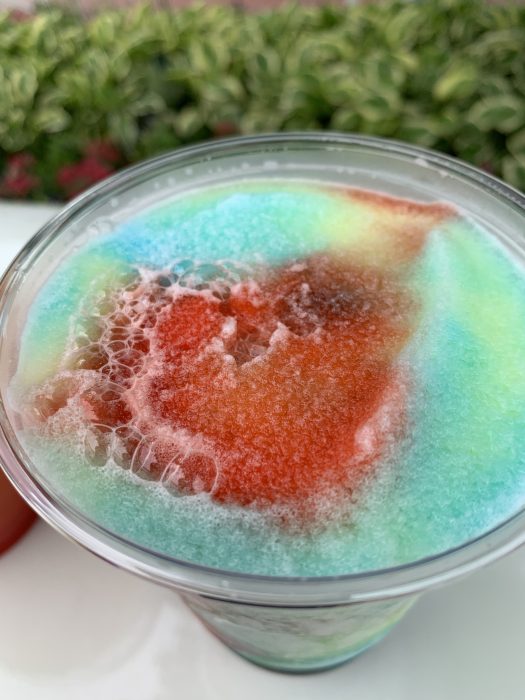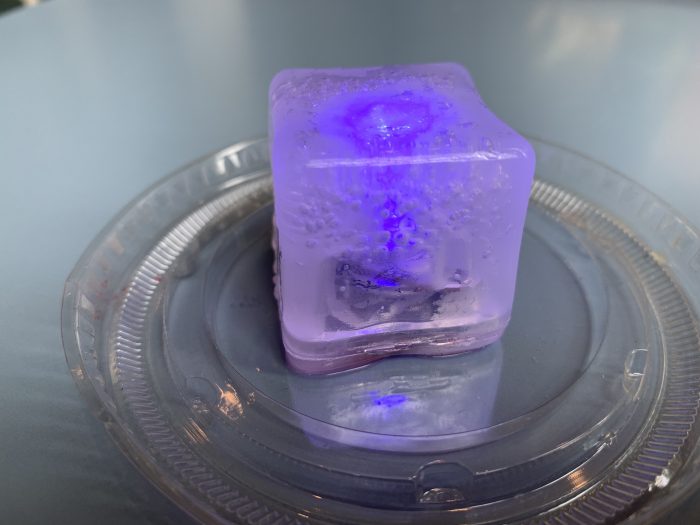 The Destroyer Punch is also sweet, but that's balanced by some strong citrus flavors that make it refreshing rather than cloying.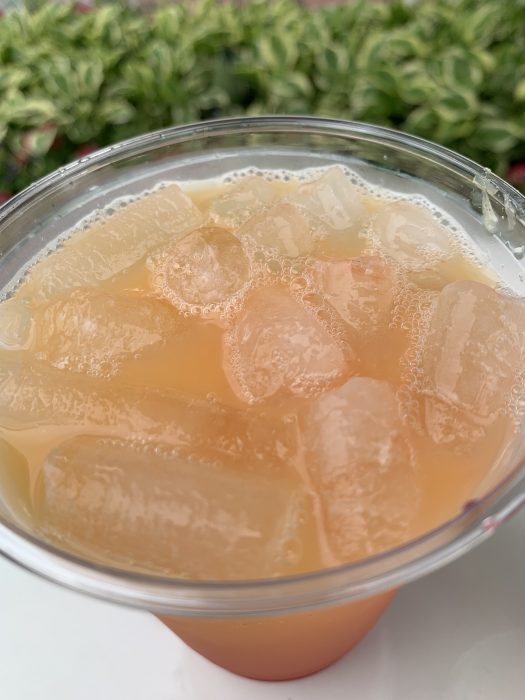 Over at the Liberty Inn, there is more substantial food. A "space sandwich" of BBQ pork topped with crispy onions, served on a tie-dye brioche bun, or an "Awesome Mix Plate" which is the same pulled pork but in a heap with mac 'n cheese, shredded lettuce and bacon bits. The dessert here is the "Cosmic Cake" a chocolate cake filled with vanilla buttercream and space sprinkles. There's a fun futuristic chocolate disk for decoration.
Aside from the slightly unsettling color of the bun, the flavor of the sandwich is exactly what it's supposed to be: tangy sauce, with just a hint of sweet, the meat is tender, not stringy. This is the best thing we've eaten at the Liberty Inn in quite a while.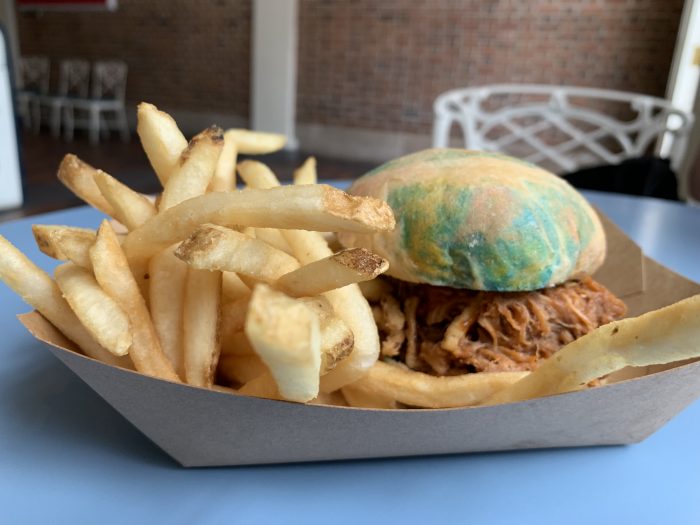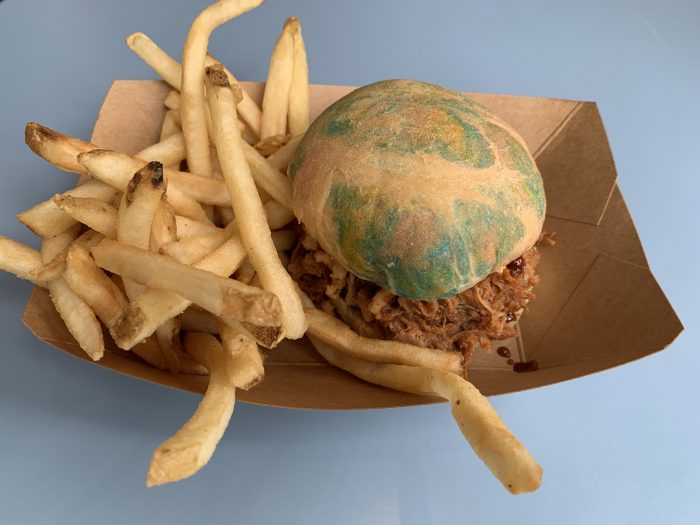 The Cosmic Cake tastes like a Swiss roll and looks like a New England whoopie pie that got a little stoned before heading to a planetarium to hear a Neil deGrass Tyson narration about our ever-expanding universe. The sprinkles in the middle give it a nice hint of crunch that most Disney cakes don't have.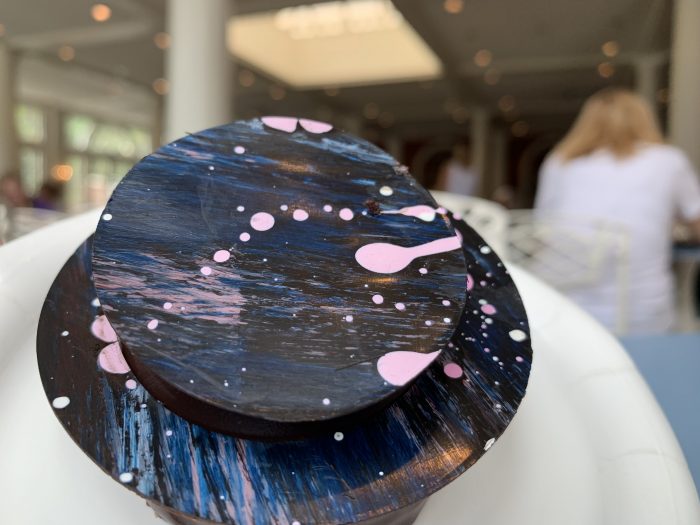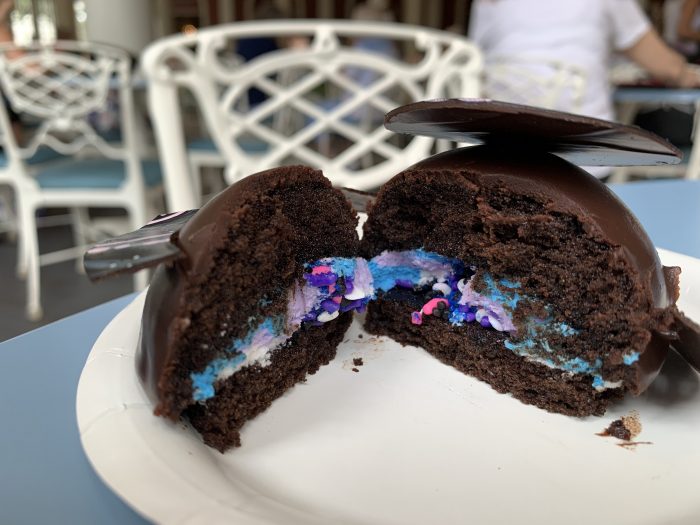 Photos: Christina Harrison
Are you hype for the invasion of the Guardians? Would you eat a tie-dye roll? Let us know in the comments.