Seven Do's and Don'ts for Universal Orlando Trip Planning
Planning your first Universal vacation and don't know where to start? Many might be familiar with tips and hints to book a Disney vacation, but they might not be familiar with staying at Universal Orlando. In this article, we will cover seven DO's and DON'Ts of booking and planning a Universal Orlando Resort vacation.
DO Stay On Site
Many guests stay at Disney and commute to Universal for one or two days. They think it is a hassle to change hotels during a trip, moving will waste time, or the Universal hotels do not offer the amenities and guest service the Disney hotels do. In fact switching to a Universal hotel could save a family time, money, and hassle in the parks all while offering world-class service.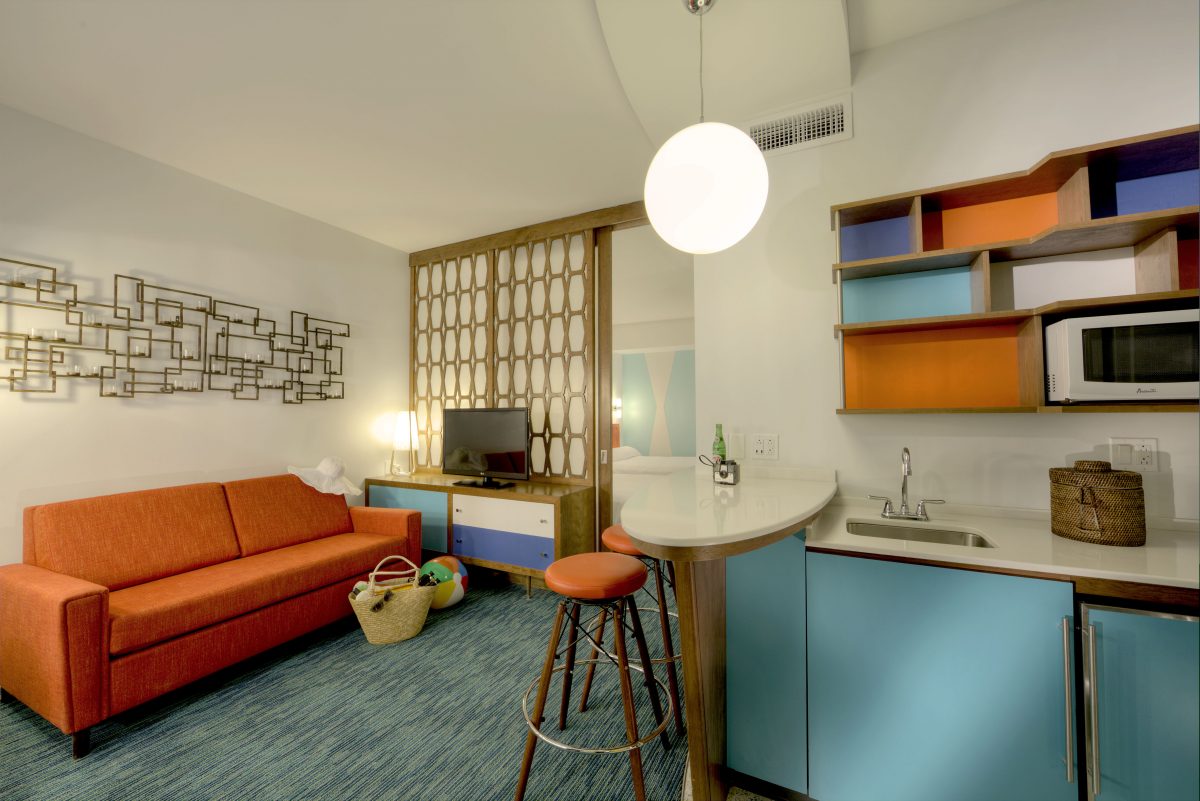 Universal's hotels are run by luxury hotel company Loews and offer similar amenities, for less money, than a Disney hotel. During the middle of March 2019, a one-week stay at the Grand Floridian cost $726 per night plus tax while a comparable Universal resort, the Portofino Bay, cost $369 per night plus tax. Both resorts offer transportation to the parks, fine dining, upscale pools, on-site spas, and impeccable theming. Universal also offers discounts on multi-night stays, so if you stay several nights in a row the daily rate will decrease.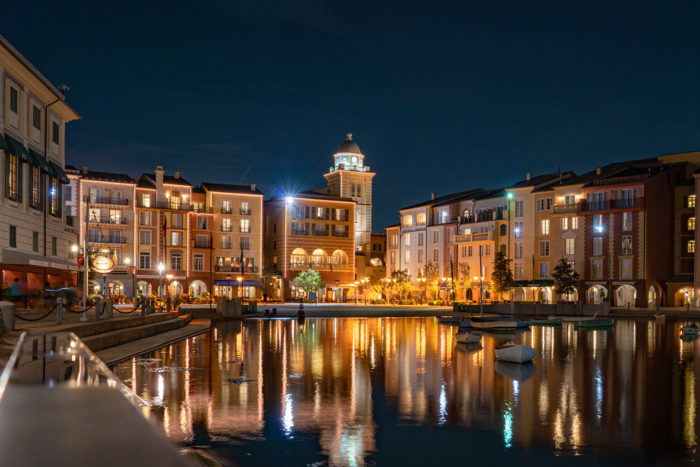 Around the resort guests staying at all Universal hotels can visit the Wizarding World and Volcano Bay an hour early, charge to their resort key, receive priority access to CityWalk clubs, and have packages delivered to their rooms. Guests staying at the top-tier Premier Resorts have priority walk-up seating at select restaurants at Universal and complementary Unlimited Express Passes. More on Express Passes in a second.
Staying on Universal property also reduces commuting time as all resorts can access the parks by bus, boat, and/or walking path. Universal Orlando is a compact resort that fits into a several-hundred-acre site, and all the resorts and parks are located close by, just like at Disneyland Resort. Yes, the "Universal Bubble" is real and just as magical and awesome as Disney's.
DON'T Buy an Express Pass (Stay On Site!)
Express Pass is Universal's line-skipping service, but unlike Disney's FastPass, Express Pass lets guests bypass the standby line at any time. While FastPass requires booking 60 days in advance what park to visit and what you want to ride, Express Pass is more forgiving by allowing for spontaneous touring decisions and choices.
Express Pass is offered in two versions: one use per attraction and unlimited uses. Prices start at $69.99 plus tax per person with prices increasing on more crowded days and for use at the two "dry" parks.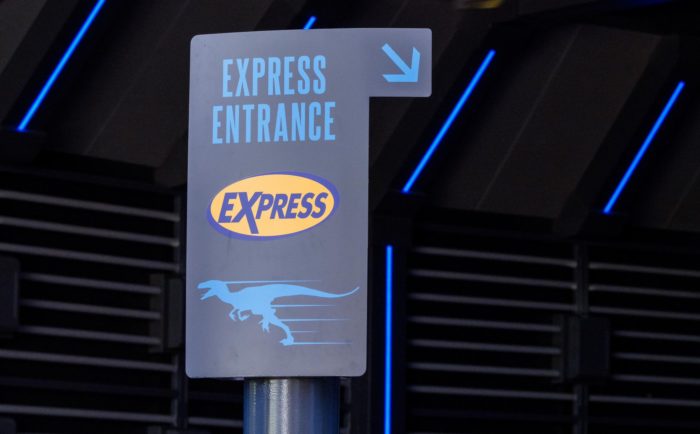 Express Passes are a great addition to your Universal vacation but do not buy Express Pass. Instead book an on-site stay at a Premier resort (Portofino Bay, Hard Rock Hotel, or Royal Pacific) to take advantage of the complementary Unlimited Express Pass benefit. The Unlimited Express Pass benefit is valid for each day of the stay, including check-in and check-out dates. A family of four could check in Monday morning, use their Express Pass at the parks, check out Tuesday, and then continue to use the Express Pass on Tuesday.
The complimentary Express Pass benefit is only valid during normal operating hours at Universal Studios Florida and Islands of Adventure. Express Passes for Rock the Universe, Grad Bash, Halloween Horror Nights, and Volcano Bay are separate purchases.
If an Express Pass is something your party is interested in, stay on-site at a Premier resort–you'll save at least $400 per day over buying Express Passes and commuting from another hotel.
DO Buy Tickets Online (Even on Universal's Own Site)
Universal offers a substantial discount for purchasing tickets online and a "Best Price Guarantee". Discounts of up to $20 on admission are available by purchasing tickets online, including the day of use. Universal tickets can be picked up at Will Call, printed out at home, or scanned from a cellphone. Universal Orlando's app offers in-app ticket purchases; so do not wait in line and buy tickets at the front gate, instead buy them on your smartphone.
Buying online also gives the peace of mind one is receiving the lowest ticket price. If a guest finds the same ticket option at a lower price from an authorized reseller within seven days of purchase, Universal will refund them the difference on a Universal gift card. Call 1-877-589-4783 or visit online to request a refund.
Here at Touring Plans we are huge fans of authorized ticket reseller Undercover Tourist. I have saved hundreds of dollars by purchasing SeaWorld and Disney tickets through them over the years. While they do not offer a similar best price guarantee, their tickets are frequently the lowest prices around. If you are buying admission in advance shop around at Undercover Tourist and Universal to see who saves you the most.
DON'T Stress About Making Dining Reservations (That Much)
Everyone who has planned a Walt Disney World vacation knows the drill: 180 days prior to the start of your vacation go online at 7:00 a.m. to book restaurant reservations. Popular locations in the parks and resorts book up nearly instantly and walk-up reservations are nearly impossible to find. Guests can wind up waiting over an hour for the most popular restaurants on the property without a reservation.
Dining at Universal is comparatively more relaxed, with walk-up and day-of reservations at popular restaurants frequently available. If there is a wait for a restaurant, then guests staying at a Premier Resort can show the host their room key and receive priority seating at select restaurants. If you are looking to dine at CityWalk close to park closing consider booking a reservation a week in advance.
To book a restaurant reservation visit the Universal Dining website for phone numbers or links to book online; character breakfasts, dinner shows, and other events can be booked through Loews Hotels' ticket website.
DO Check Locations of My Universal Photos Before Buying
One of Disney's best offerings are Disney Memory Maker and the PhotoPass photographers. Dozens (hundreds?) of PhotoPass photographers are stationed around the parks to take the perfect family photos. You can find them at popular locations like Cinderella's Castle but also character meet and greets, and random nooks and crannies around the parks (looking at you, Tangled bathrooms). Even on-ride photos are included in your Memory Maker package.
Universal also offers a photography service, My Universal Photos, which gives unlimited digital downloads of on-ride photos and character meet and greets. Packages start at $69.99 plus tax per family for unlimited digital downloads, one free photo printout in the park, and two free photo printouts at home. While comparable on paper to Disney's service there are considerably fewer photographers around the Universal parks.
My Universal Photos is a good deal for guests who like on-ride photos and staged photos at meet and greets, it is not for guests looking for Disney's platoon of photographers. Check with Universal for their list of locations prior to purchase to make sure it is the right decision for you.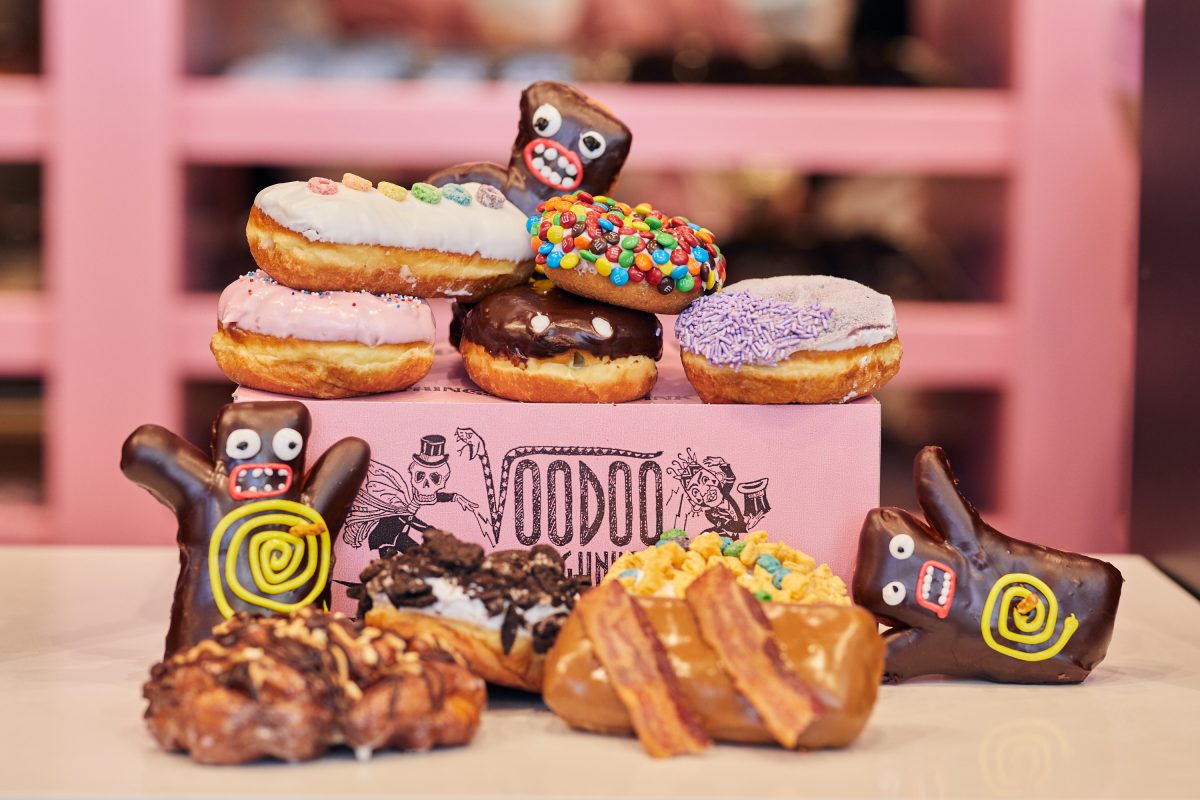 DON'T Eat Breakfast in the Parks
Breakfast might be the most important meal of the day, but by eating breakfast in the parks you are missing prime touring time. Attractions such as those in The Wizarding World of Harry Potter experience their shortest waits of the day at park opening. While a leisurely sit-down breakfast in Three Broomsticks sounds wonderful at home the reality is the restaurants are crowded with guests who purchased vacation packages with breakfast included, the meals are expensive ($16.99 plus tax), and the food is not as high of quality as the lunch and dinner options.
Instead of eating a breakfast in the parks go to the first seating for lunch at 11 a.m. By this time the parks will be filling up with guests and you will be ready to take a break from touring. Lunch crowds will be minimal at 11 a.m., even at Three Broomsticks and Leaky Cauldron, plus the selection of entrees will increase and be of higher quality.
As for breakfast instead consider picking up something at your resort, Voodoo Donuts, or Starbucks in CityWalk, or bring your own granola or Cliff bars. I can vouch that Cliff bars taste better when you're walking through an empty Escape from Gringotts queue.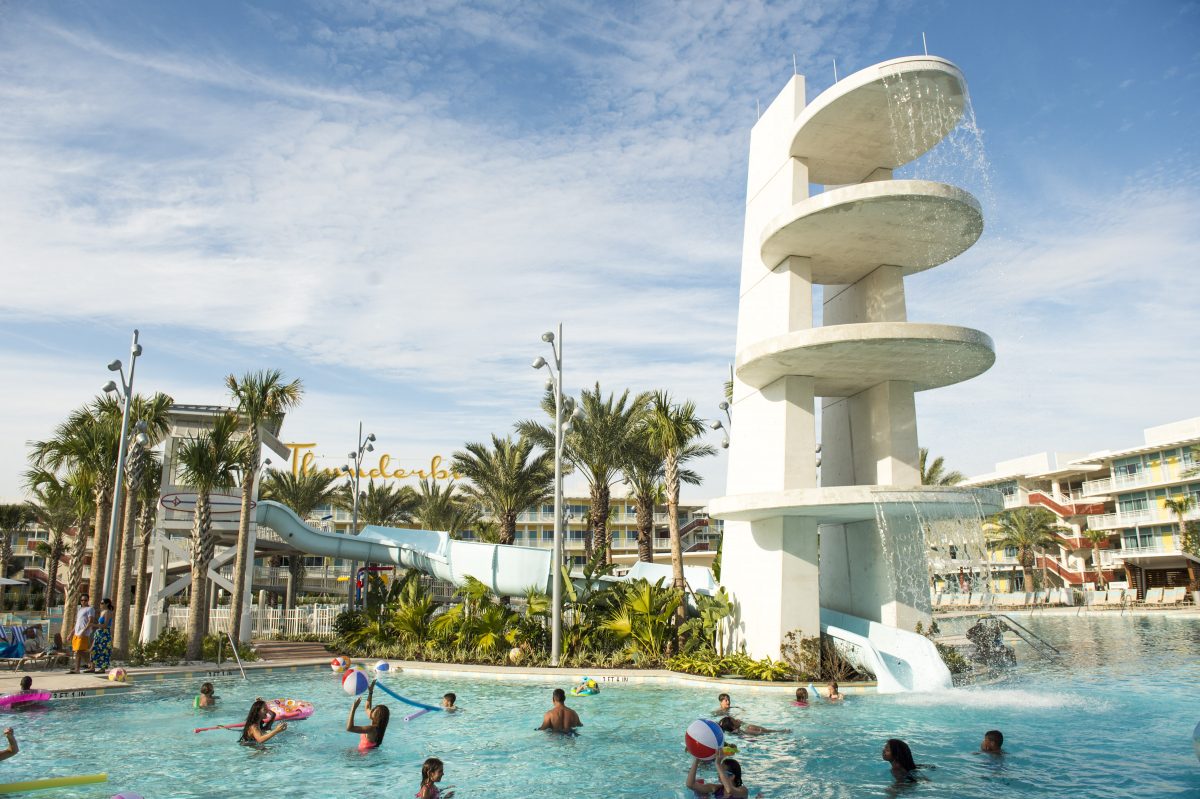 DO Check Out Other Resorts, CityWalk, and Pool Hop
The Universal Orlando resorts are a hidden gem; their fantastic theming, great restaurants, wonderful lounges, and amazing amenities often go overlooked. While planning your next trip to Universal, plan half a day or more just to hop between the resorts to marvel at their design and atmosphere. Each resort has their own unique features whether it is Portofino Bay's courtyard area, Hard Rock Hotel's memorabilia, the Wok Experience at Royal Pacific, Strongwater Tavern at Sapphire Falls, Bar 17 at Aventura, or bowling at Cabana Bay.
Resort guests are also allowed, nay, encouraged, to resort pool hop while staying at Universal. So if guests want to try out Cabana Bay's lazy river, Sapphire Falls' water slide, the underwater music of Hard Rock, or the adults-only pool at Portofino they are greeted with open arms. While at those pools make sure you check out the pool bars, each offering unique food and drink options.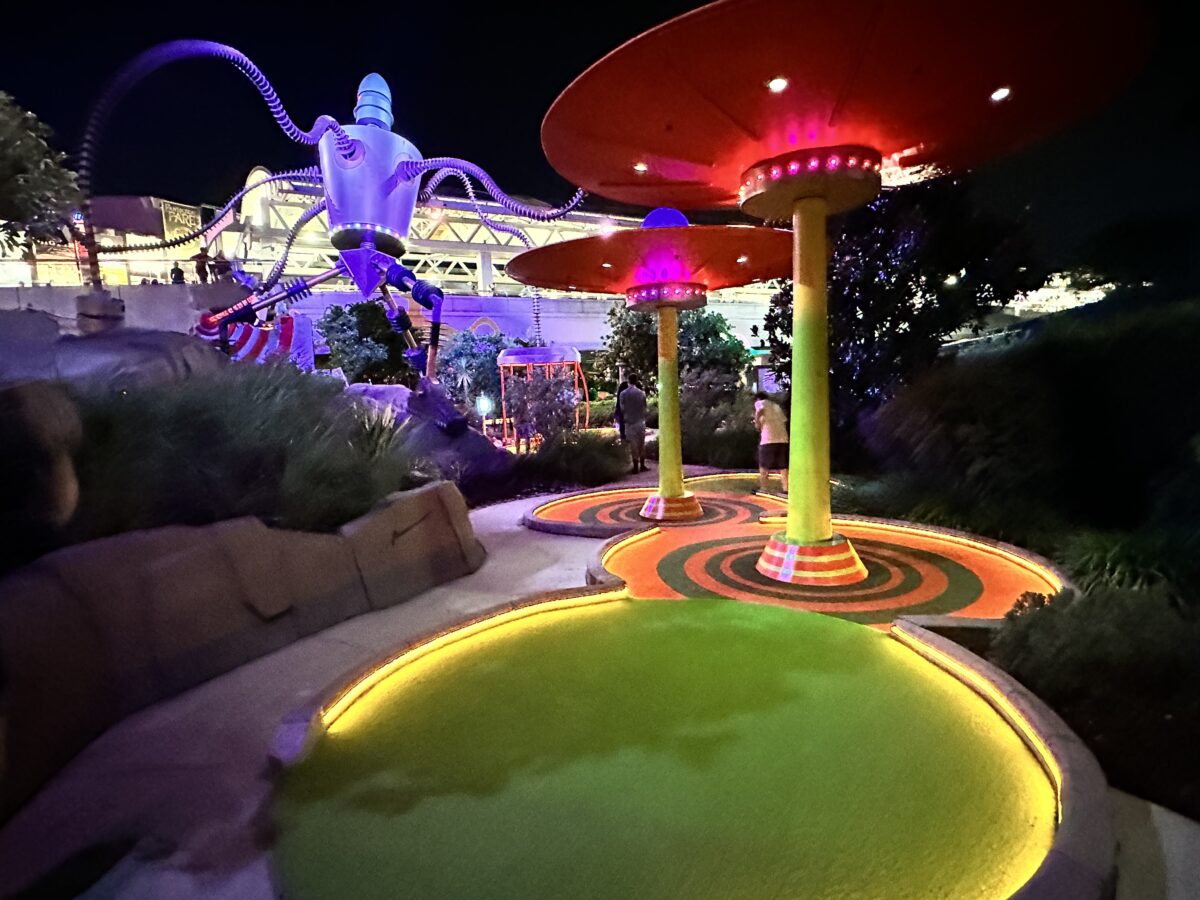 For many, CityWalk is just a stretch of shops between their cars and the parks, but many of Universal's hidden gems are found here. Fantastic restaurants like Vivo, Antojitos, and Cowfish offer fresh and unique food options. Catch a movie at Cinemark Theaters or try out the Hollywood Drive-In Mini Golf course located near the parking garages. Margaritaville, Rising Star, and Pat O'Brien's showcase live acts nightly while the Hard Rock Cafe frequently hosts major acts.
Those are seven DO's and DON'Ts for planning a trip to Universal Orlando. If you have suggested DO's and DON'Ts to add to this list, leave them in the comments below. We will be back next time looking at the DO's and DON'Ts of the Wizarding World of Harry Potter.