These Ears Cost How Much?
We've been more or less onboard with Disney's designer ears collection that started rolling out this past spring. While the designer ears are obviously a novelty, a few of the offerings have been adorable, and a few have been in the realm of semi-affordable expensive, but we're flummoxed by the latest addition to the series – the over the top of over-the-top Heidi Klum designer ears, priced at a whopping $600 each.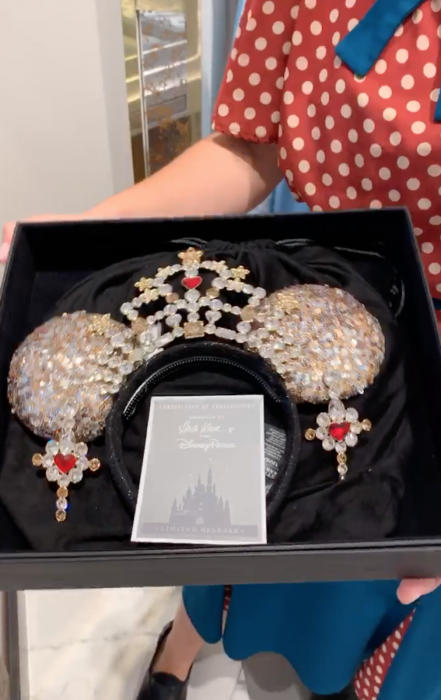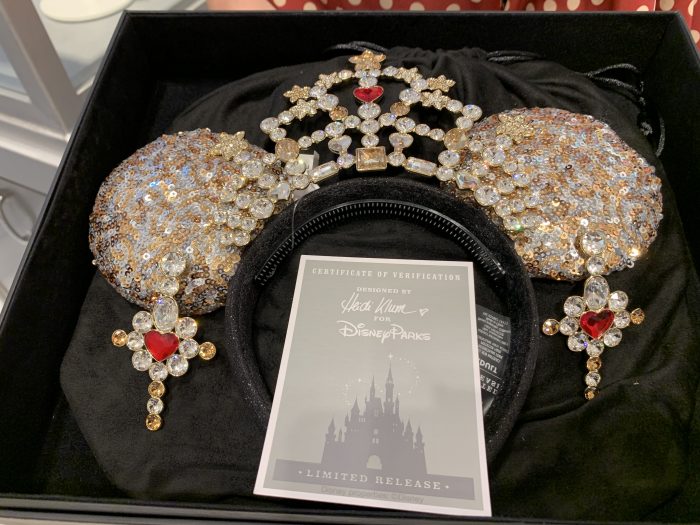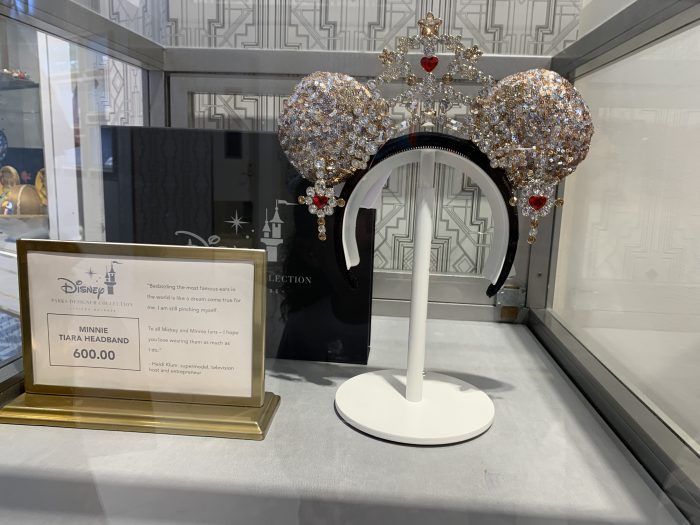 Cast members at Epcot's Mouse Gear told us that there were only 500 of these made, giving them real collectable status. I have an extremely high tolerance for Disney merchandise insanity. I've waited in the odd hour-long line or two to buy merch. I own more Vinylmation figurines than is reasonable for an adult woman. But I just can't wrap my mind around this one.
But, if you find that these Heidi Klum ears scratch your Disney itch, you can buy them in the larger stores at Disney World and Disneyland, or on shopDisney.com.
[Note: As we were posting this, we learned that these ears are now sold out online and there are reports of extremely low availability in the park shops. Looks like there really is a fan base for big money bling.]
Photos: Christina Harrison