Top Three Things We Ate at Disney This Week – November 6, 2021
The TouringPlans in-park team gets to try a lot of food and drink. From quick service locations to table service meals and snacks in between, we try so many different foods to help keep information on our site up to date. Sometimes foods and drinks are wonderful. Other times, not as much. But what really rose to the top? Here's our top 3 food or drink options the in-park team sampled this week.
Beignets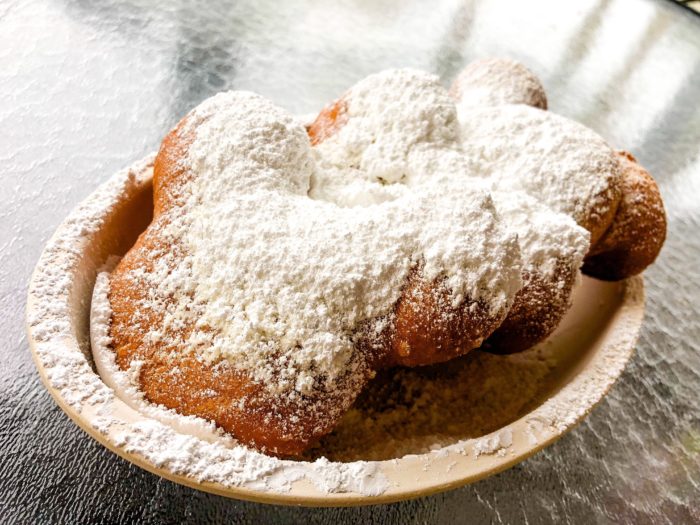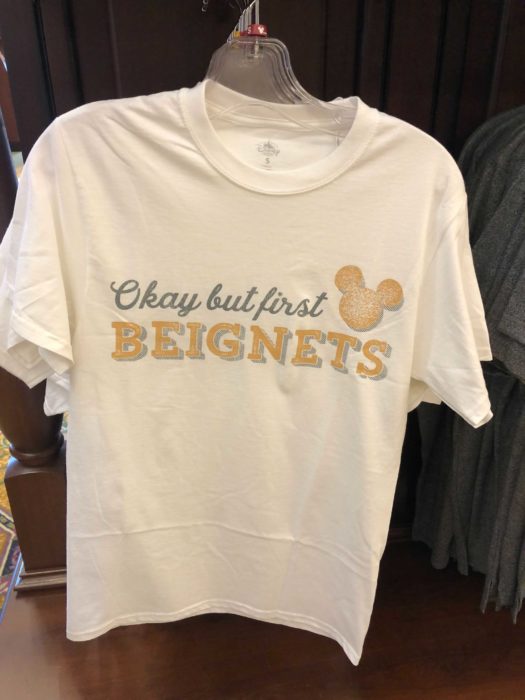 Port Orleans French Quarter has reopened and that means beignets are back. I think that bears repeating BEIGNETS ARE BACK! The fresh made fried blobs of doughy goodness are available in the food court. They are a must-eat item every time we visit Port Orleans. And we can tell we weren't the only ones excited about the return of this item – we saw trails of powdered sugar all over the resort. Oh, and there's adorable beignet merchandise available now too. So fun!
Olivia's Chicken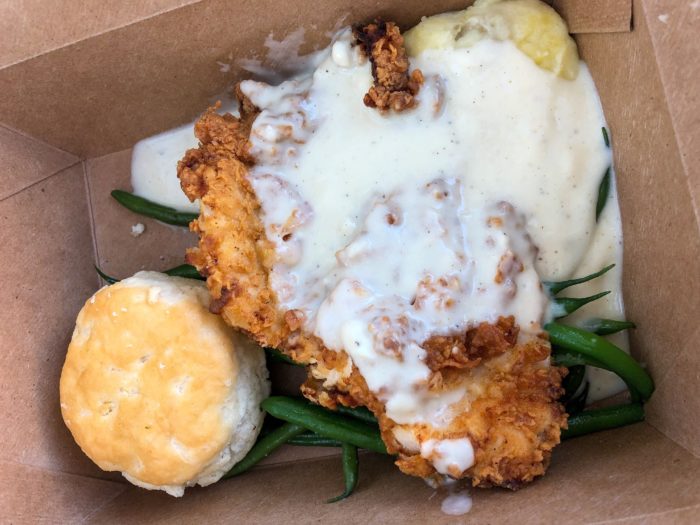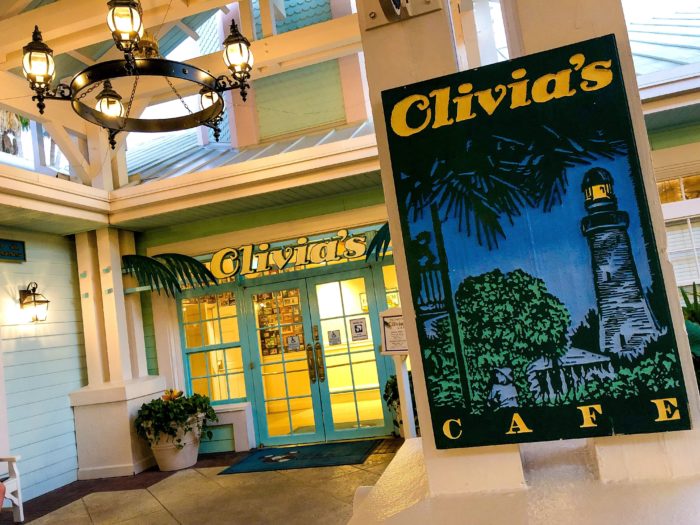 We ventured over to Olivia's at Old Key West and opted for this classic buttermilk chicken entree, served with mashed potatoes, gravy, biscuits, and green beans. This is a staple item, but they do it so, so well – it's grown-up comfort food at its finest. Pro tip: you can mobile order and get it to go if you not in the mood to eat it in the restaurant.
50th Celebration Chocolate Gateaux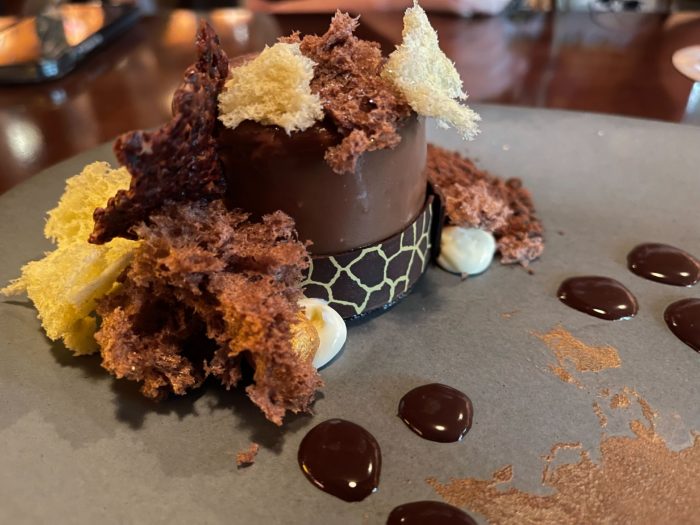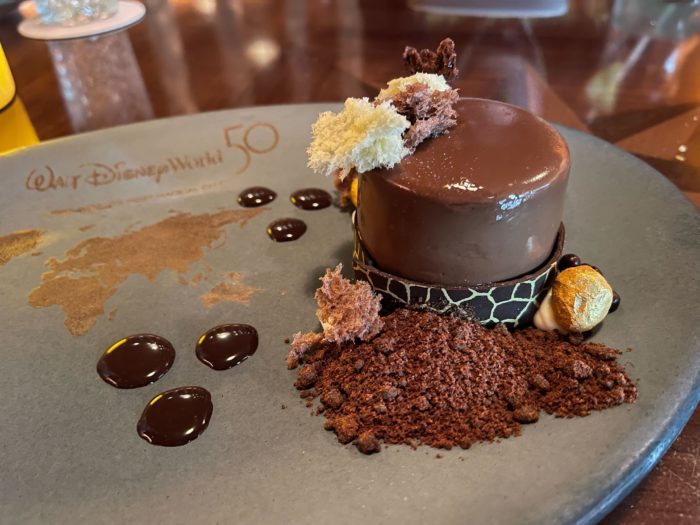 Find this absolutely stunning chocolate confection at Tiffins restaurant at Disney's Animal Kingdom theme park. The cake, special for Disney World's 50th anniversary celebration, features almond praline, white chocolate cremeux, ganache, and chocolate-amarula sauce. The presentation is impeccable and the flavor combination is even better. This is one we'll be back to try again.
Honorable Mention: Fall Sweets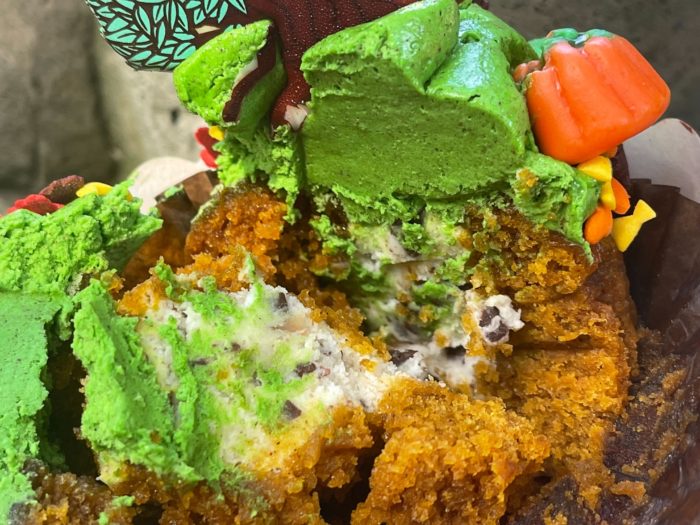 The "Celebration of Autumn Cupcake" at Animal Kingdom is one of the cutest Disney cupcakes we've seen in a while – and we've seen a lot of cute cupcakes. This is pumpkin cake with a toffee cheesecake filling and cinnamon frosting. The flavor profile is exactly autumn and the frosting is not overly sweet.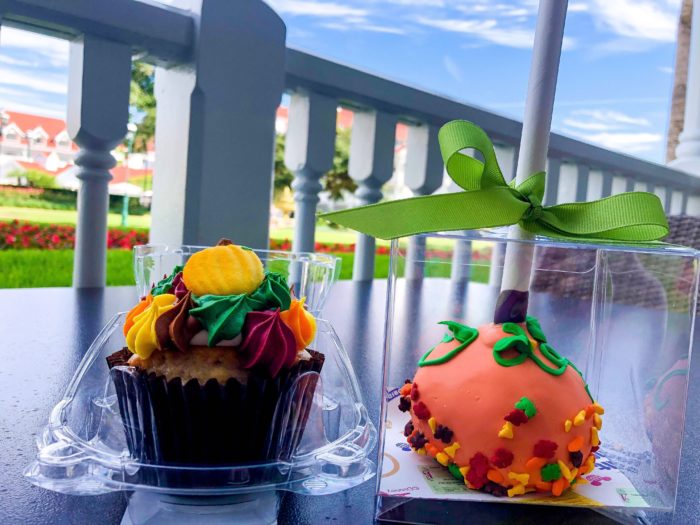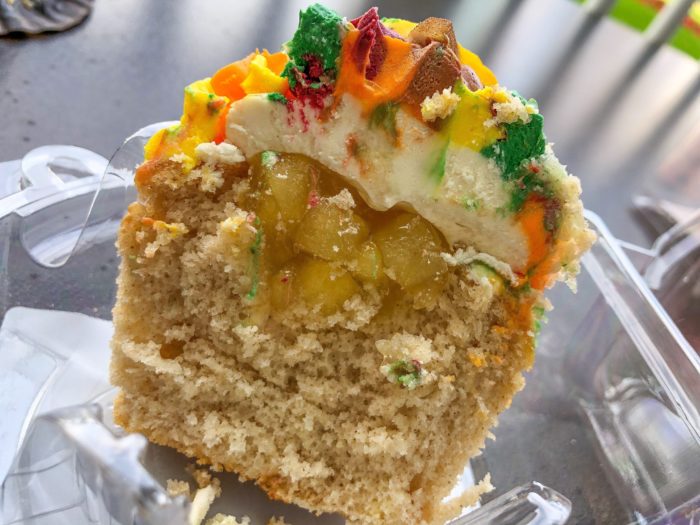 The Grand Floridian is offering two new desserts for autumn. The fall flavors cupcake is cinnamon spice cake with apple filling, topped with sugar pumpkins and maple buttercream. And the pumpkin pie cake pop is pumpkin spice cake covered with while chocolate (colored orange). We liked the hint of maple added to the fall profile in the cupcake, plus we have to give props to the bakers who did not cave to the siren song of Christmas confections.
Honorable Mention: Christmas-Themed Treats, the Usual Suspects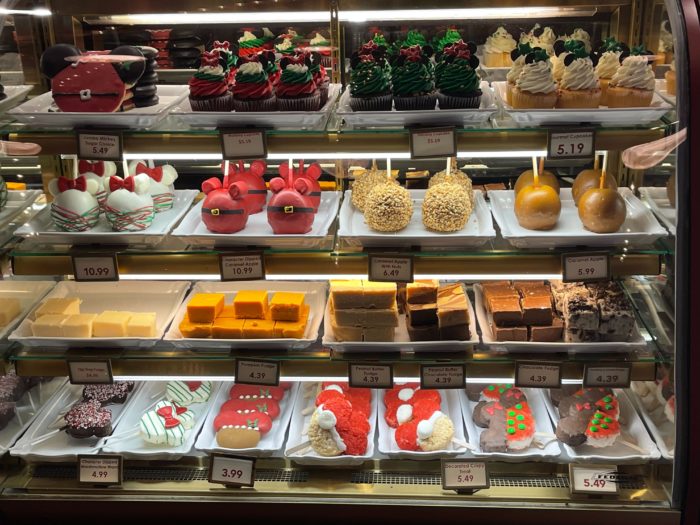 Um, did we say the word Christmas? Welp, the bakery counters throughout the parks are now featuring all their standard goodies – cookies, krispie treats, cupcakes, and candy apples, all decorated with red and green icing. These are the same items that are always in the parks, but gussied up for winter.
Honorable Mention: Christmas-Themed Treats, Beach Club Edition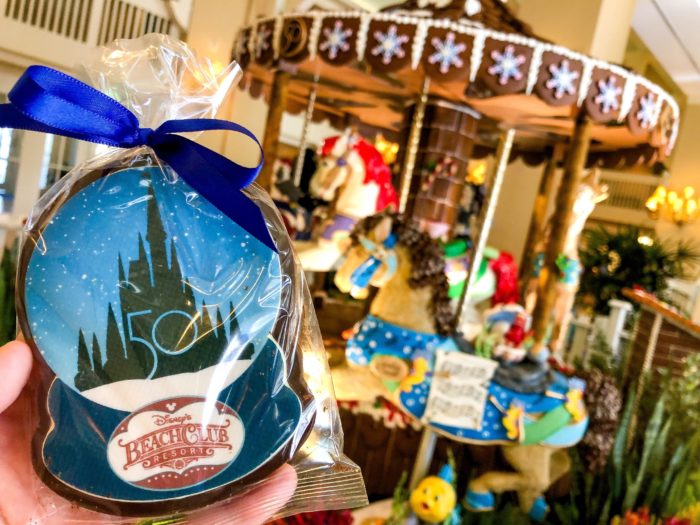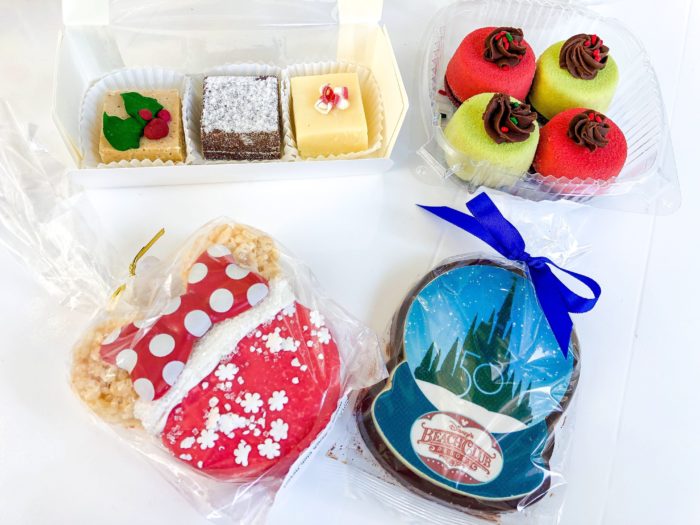 The gingerbread carousel has returned to the Beach Club lobby. (We missed it last year!) A stand next to the carousel is offering pieces of gingerbread, as well as an assortment of other sweet bites.
That's just some of the yum we've eaten this week. What will you be sampling during your next trip?