Best Alcoholic Beverages at Universal Orlando
Earlier this week Jon covered the best non-alcoholic drinks at Universal Orlando, including Butterbeer and Toothsome Milkshakes. But sometimes adults need a little something more, especially once they discover the price of two wands with tax. In this article, we will cover some of our favorite alcoholic beverages at Universal Orlando.
A reminder for those looking to imbibe at Universal:
Guests drinking alcohol must be 21 years or older. You cannot buy alcohol for people younger.
Valid government ID (diverse license or passport) is required to purchase alcohol
Two alcoholic drinks per person per ID.
Alcohol must be consumed before entering or exiting CityWalk or the theme parks
Shark Attack – Chez Alcatraz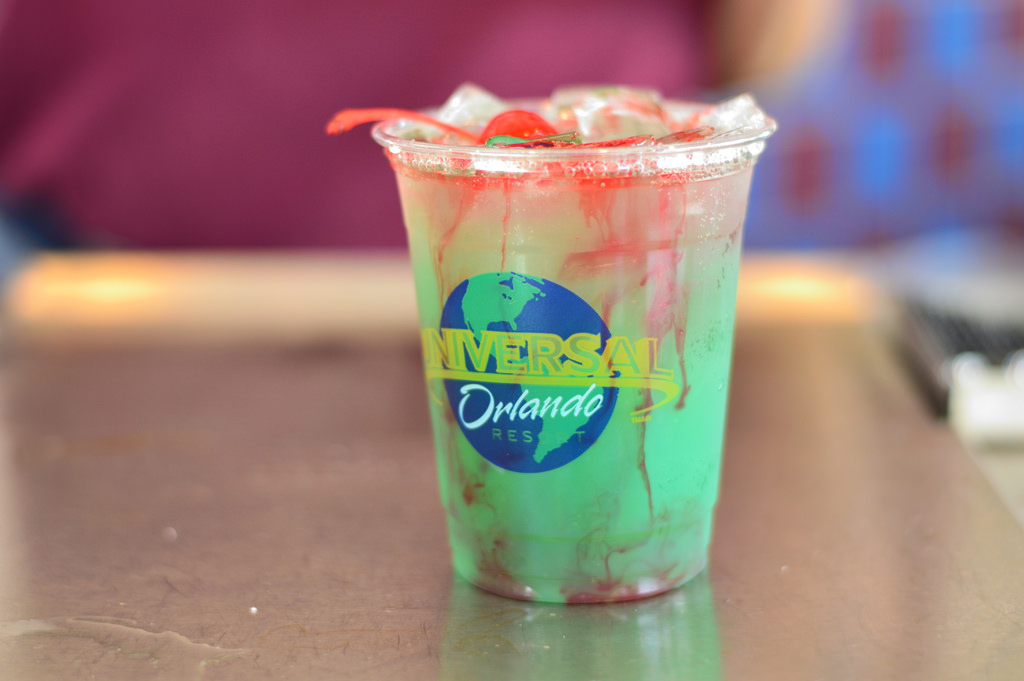 Our first stop is outside of Fast & Furious Supercharged at the Chez Alcatraz bar for the Shark Attack. This drink features coconut rum, blue curacao, pineapple juice, and sprite. A dash of grenadine on top provides the blood effect that draws the sharks out for feeding. The Shark Attack is perfect for those hot July days along the Long Island shore or fondly remember rides of yore.
Duff Beer – Moe's & Duff Brewery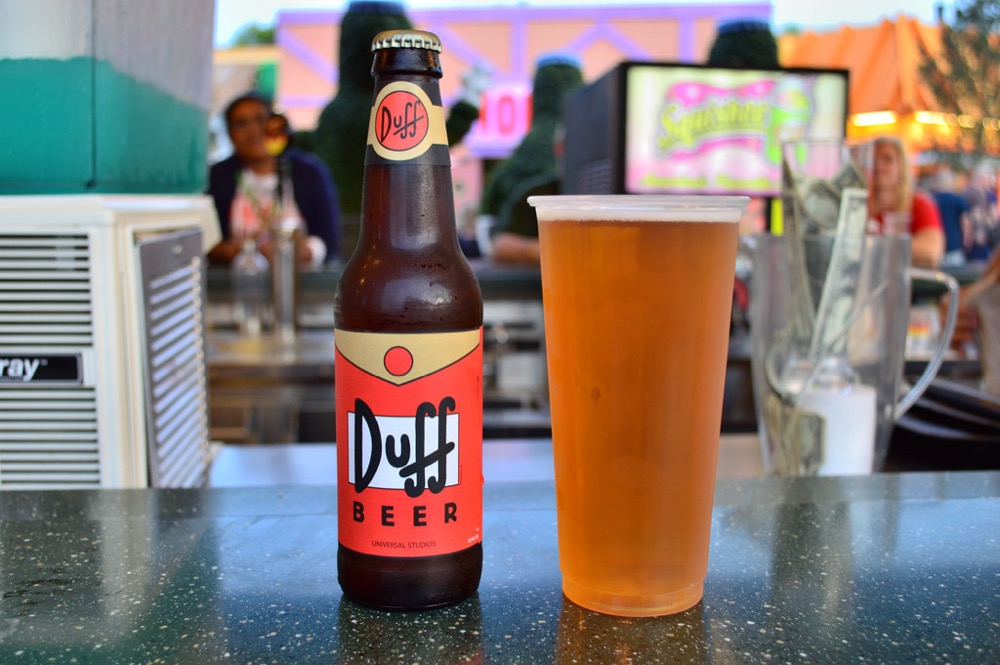 Duff beer for me, Duff beer for you! I'll have a Duff, you'll have one too!
Simpson's skewering of pop culture spans from McDonald's, Planet Hollywood, Disneyland, and even Budweiser beer and its theme parks. Homer's favorite beer of choice is Duff which is served as standard Duff, Duff Lite, and Duff Dry. During the late summer and early fall, Universal also offers Dufftoberfest, a Märzenbier heavy on malts. Duff is offered at Duff Brewery, Moe's Tavern, and Fast Food Boulevard.
Jalapeno Margarita – Backwater Bar
A hidden gem of Islands of Adventure, Backwater Bar features several beers, mixed drink, and wine options for thirsty adventurers along with the full menu from Confisco Grill. Of the featured drinks, we love the spicy-sweet Jalapeno Margarita which combines Patron tequila, Gran Gala liqueur, and housemade jalapeño lime juice mix. We enjoy this margarita with a bite as we sit on the outside patio to people watch and view the Incredible Hulk Coaster and Jurassic World VelociCoaster.
Isla Nublar IPA – Jurassic Park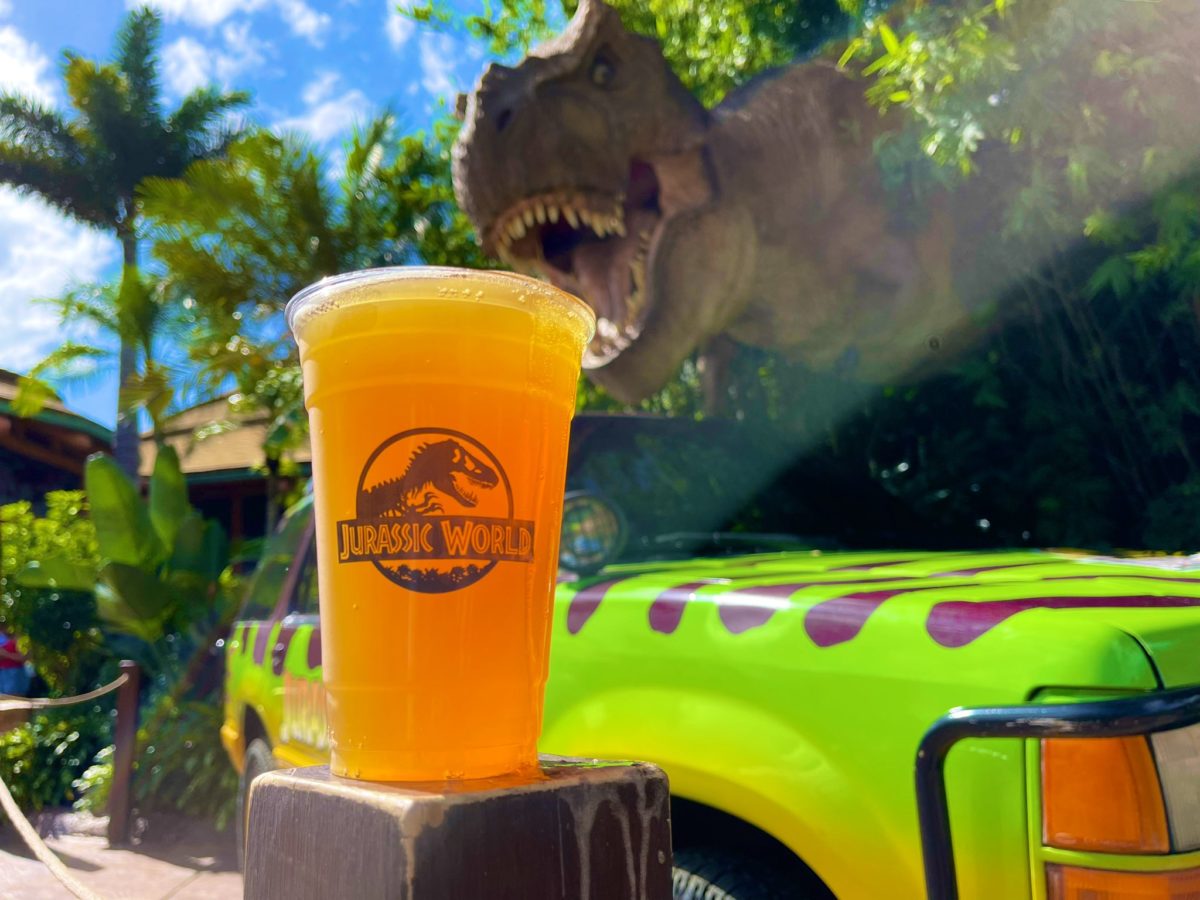 Last November I wrote a "beers of Universal" article and lamented that, outside of Potter, Islands of Adventure had no exclusive beers. Well, I spoke too soon, and our prayers have been answered. Debuting with the incredible VelociCoaster this past summer was the Jurassic World Isla Nublar IPA, a beer that's heavy on tropical hops and light on malts. Expect to taste grapefruit, orange, and even some pineapple. The Isla Nublar IPA can be found at The Watering Hole, Natural Selections, Burger Digs, and Thunder Falls Terrace.
Smoked Old Fashioned – Bigfire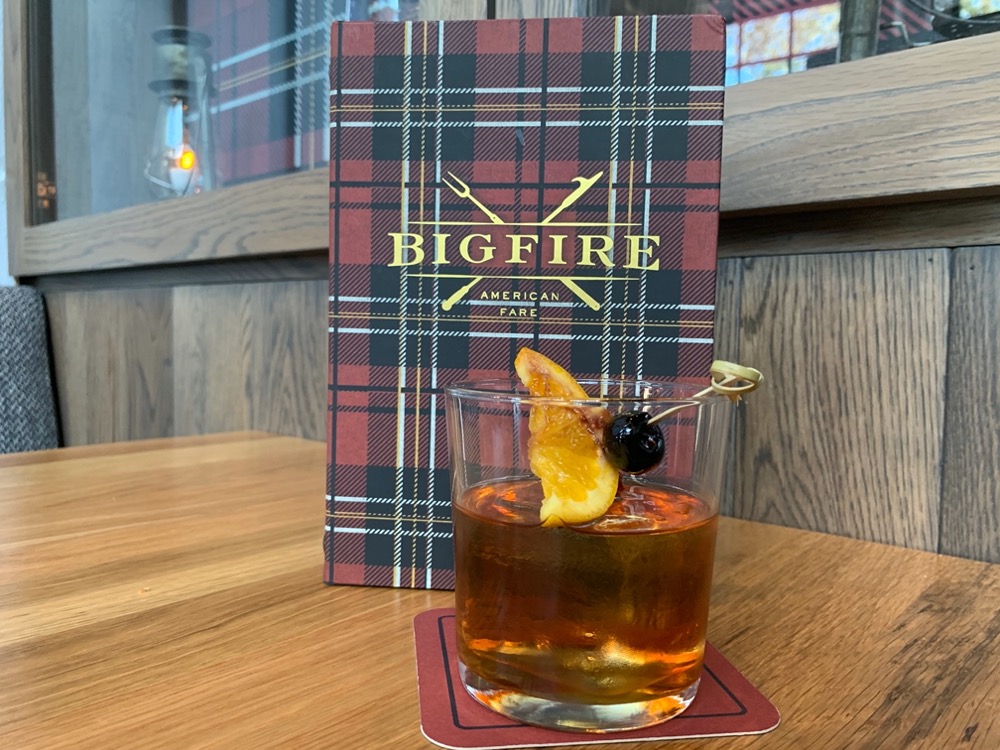 Here at Touring Plans, we are huge fans of the flame-themed BigFire restaurant at CityWalk. And what is there not to love? Between the wood-fire grilled steaks to amazing seafood selections, this menu has something for everyone. On the drink menu, our eye was drawn to the Smoked Maple Old Fashioned. This cocktail is made with Knob Creek smoked maple bourbon, bitters, and is served in an oak-smoked glass over one ice cube and garnished with cherry, orange, and beef jerky. The drink pairs wonderfully with the Signature Bison Burger, NY Sirloin Strip, or Roasted Half Chicken.
Tavern Grog – Strong Water Tavern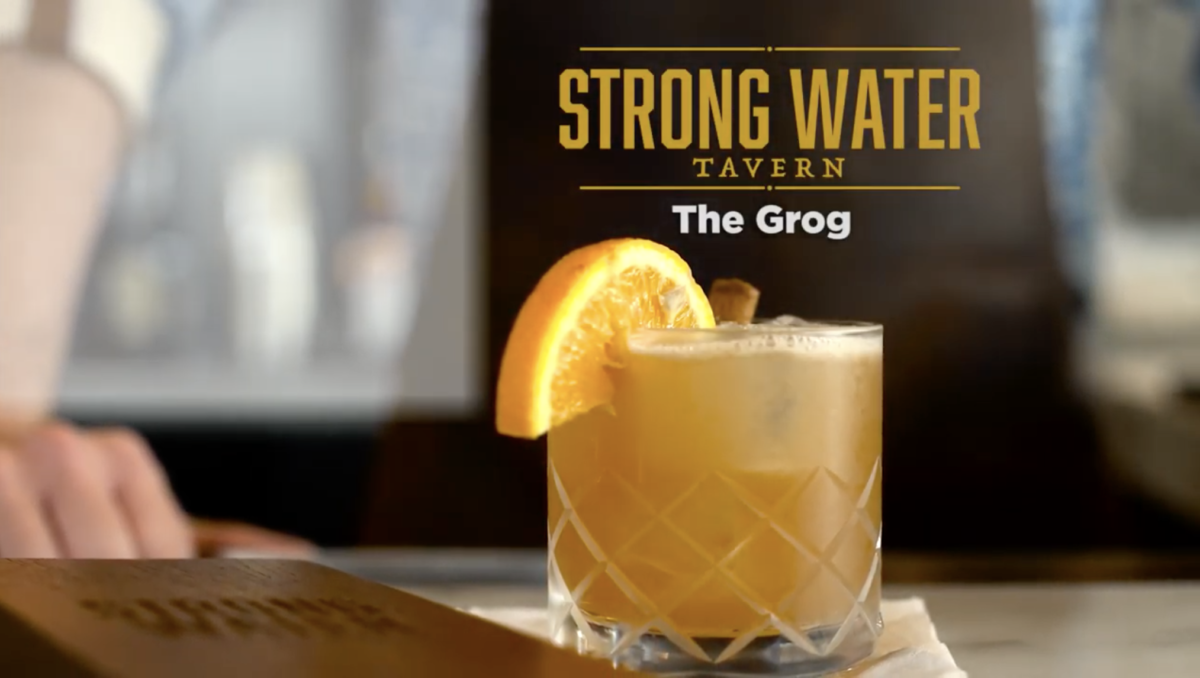 Universal's hotel bar game is strong and our favorite is, well, Strong Water Tavern at Loews Sapphire Falls Resort. This rum lounge overlooks the hotel's gorgeous waterfalls and serves potent cocktails such as Mai Tais, rum old-fashioned, Cuba Libres, and infused rum shots. My favorite is the signature drink, the Tavern Grog – a simple mix of aged rum, demerara simple syrup, allspice dram, lime juice, and lemon juice then garnished with an orange wedge and cinnamon stick. While at the lounge make sure to check out the food menu – my favorite is the goat curry with coconut milk rice.
The Beers of the Wizarding World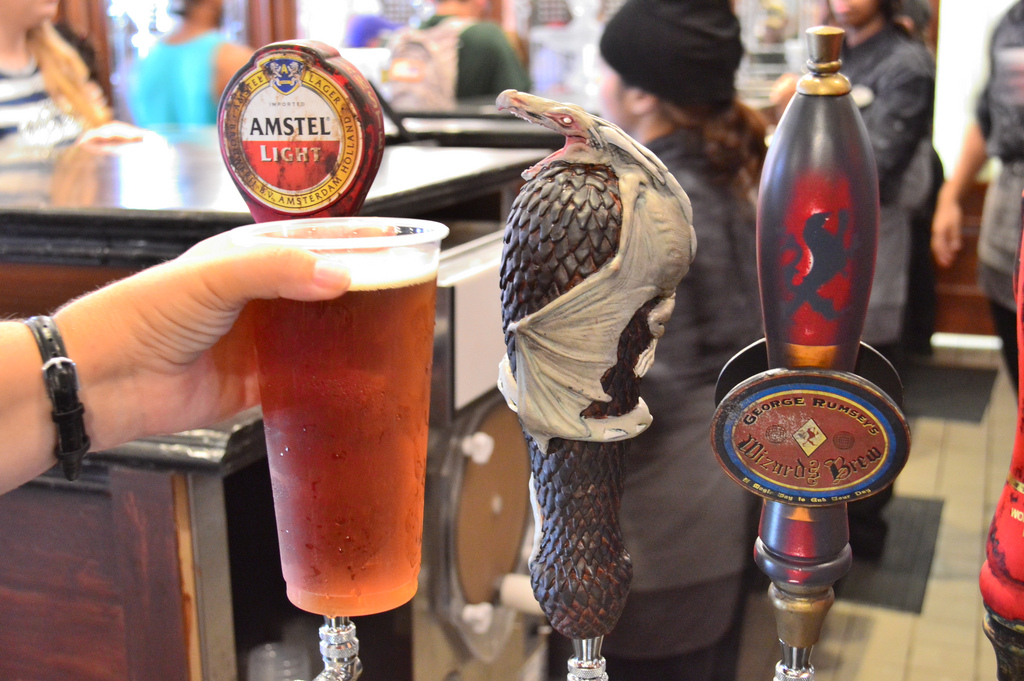 How can we forget the boy who lived and the unique beers from the Wizarding World? Universal created three unique beers for the pair of lands: the Hogshead Ale in Hogsmeade along with Dragon Scale and Wizards Brew in Diagon Alley. All three beers are refreshing and not too heavy, offering a good balance of malts and hops. For those witches and wizards looking for something with a bigger kick, check out Fire Whiskey, a smooth, cinnamon-flavored whiskey served neat, on the rocks, or in a pint of Strongbow.
Whare are your favorite alcoholic drinks at Universal? Leave your recommendations in the comments below!