Universal Orlando Raises Admission Prices – Fall 2023
Universal Orlando has quietly raised admission prices and shuffled around their ticket pricing. In this article we'll go over all the changes and updates for planning your next trip.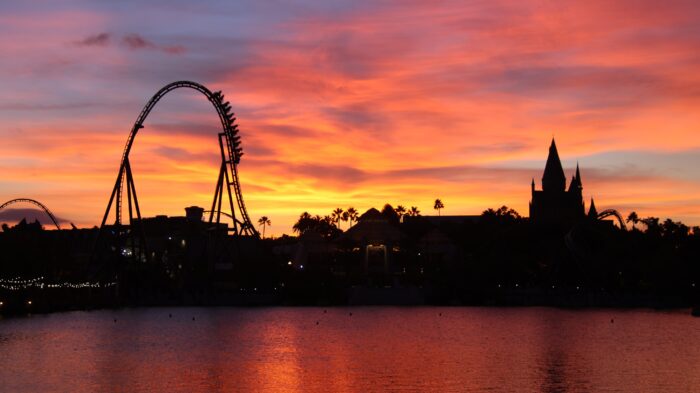 Universal Orlando's single-day admission now starts at $119 per person, $126.74 with taxes, an increase of $10 per ticket. The most expensive Universal Orlando ticket is now $179 per person, $190.64 with taxes, which remains unchanged. We call this a quiet price hike because Universal dropped the lowest ticket price and gradually increased prices over the year on admission. For example, we saw prices in the $160s in mid-October 2023.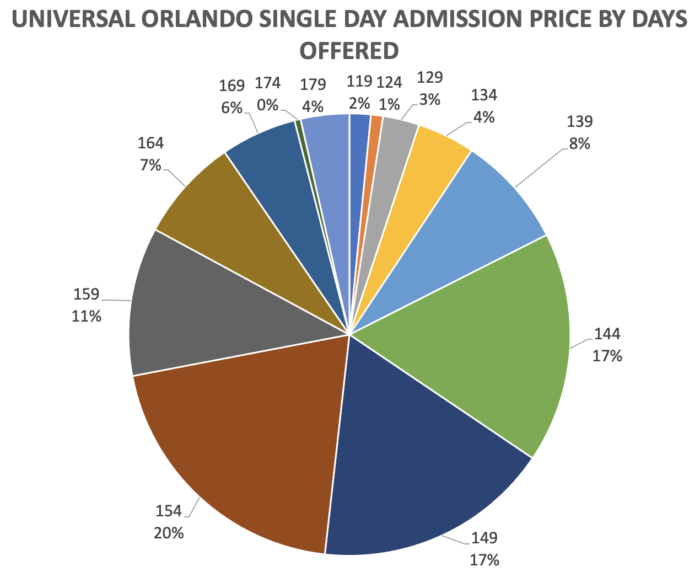 Using the magic of our Crowd Calendar and some pivot tables we can find the frequency of ticket prices for Universal Orlando. Over half of the days of single-day admissions to USF or IOA are between $144 to $154 per person ($153.36 to $164.01 with tax) with only seven days of the lowest ticket option available. This ten-dollar ticket window accounts for 245 Universal Orlando operating days!
Starting prices for park-to-park tickets and two-day tickets also increased by $10 to $19 depending on the ticket. Annual Passholder prices remain the same.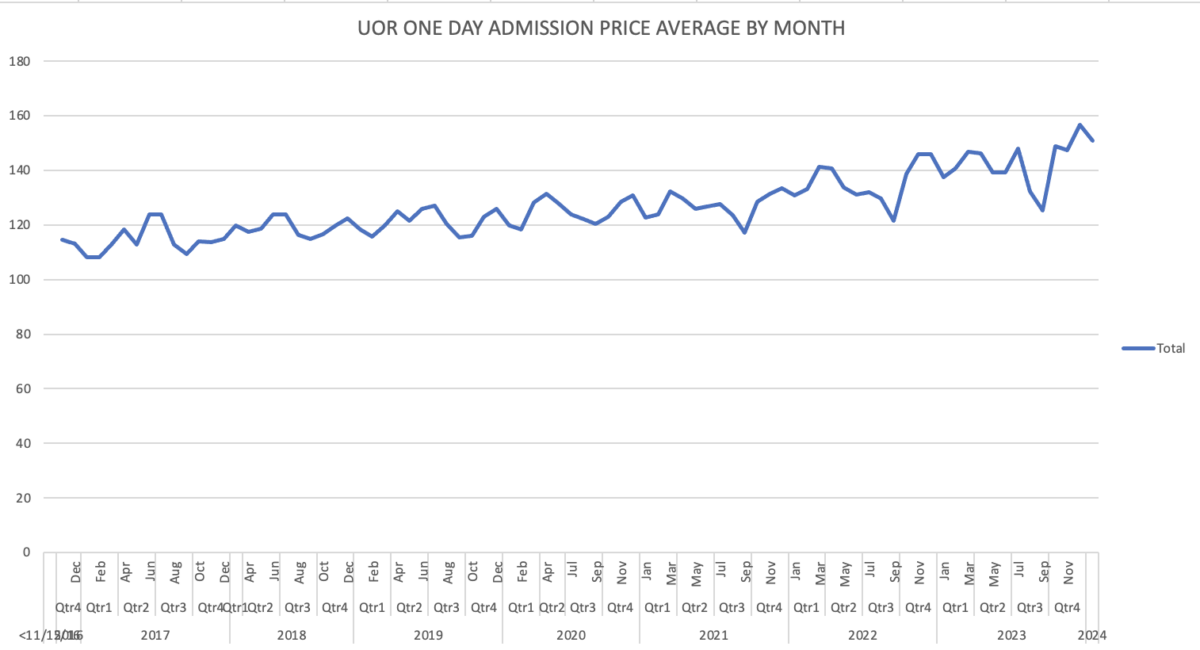 In 2017 the average one-day admission price to Universal was $114.48 plus tax but now the average is $142.68, an increase of 19.8%!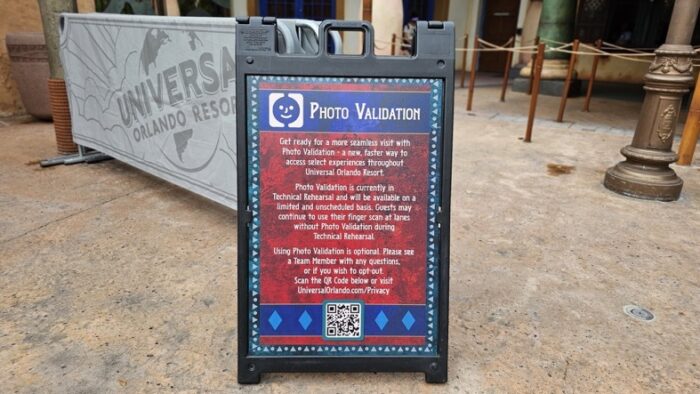 That's not the only news today. Photo Validation at Islands at Adventure has exited the test phase and is now rolling out around the resort. Islands of Adventure now only accepts Photo Validation when entertaining the park, with no more fingerprint scanners. For more information on Photo Validation and how to opt out read our article from last month [Blog – Photo Verification System at Universal Orlando].