What Do I Do With My Bags on a Universal Orlando Ride?
Whether they are draped on your shoulder, hanging over your back, across your fanny, full of diapers, or under your eyes during Early Park Admission – bags are everywhere at Universal Orlando.  So when you bring bags to the parks what should you do with them? This article discusses what bags are allowed inside Universal Orlando's theme parks and what to do with your bags while on the rides.
Bags Not Allowed in the Parks
Not all bags are created equal and some are not allowed in Universal Studios Florida. Universal Orlando requires all bags to go through X-ray scanning before entering CityWalk and the parks. Universal also prohibits duffle bags, suitcases, hard-sided coolers, and soft-sided coolers over 6″ x 6″ x 8.5″ (152 mm x 152 mm x 216 mm) in size.
Touring Tip: Bring bags smaller than 14″ x 16″ x 5.5″ – that size will fit into Universal's free attraction lockers.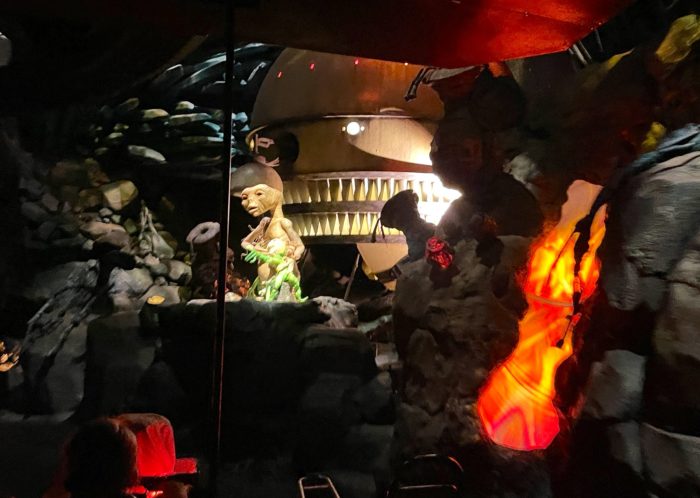 Storing Your Bags At The Parks
All-day lockers are available at the front of each park for stowing bags, purchased items, and unruly kids (just kidding). Here are their sizes:
All-day, large lockers: 12″ x 13″ x 16.9″
All-day, family lockers: 12″ x 16″ x 16.9″ (Universal Studios Only)
Strollers, ECVs, and wheelchairs are popular ways to store your bags when on a ride. We just make sure to identify your stroller with a unique item or tag as Universal frequently re-arranges strollers in high congestion areas. Universal is not liable for any stolen or lost items so don't store important items like tickets or passports there.
Rides and Shows You Can Bring Bags On
These attractions allow bags to be worn, on a lap, at your feet, or stowed near the ride vehicle. Some attractions found elegant ways to stow bags, like The Amazing Adventures of Spider-man where bags are placed at your feet, while others did not, like E.T. Adventure where your bag is draped over the handlebars of your ride vehicle "bike".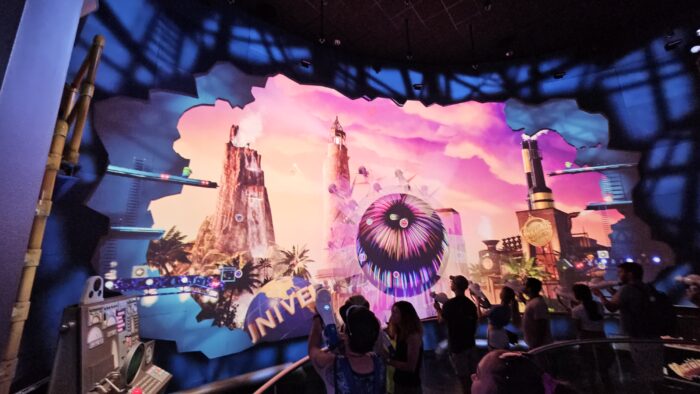 Universal Studios Florida (USF)
Despicable Me: Minion Mayhem – stowed near ride vehicle
Villain-Con: Minion Blast – carry onto ride
Race Through New York starring Jimmy Fallon – stowed under ride seat
Fast & Furious: Supercharged – stowed on a lap or at feet
Transformers the Ride – stowed at feet
E.T. Adventure – hung across handlebars of the ride vehicle "bike"
Hogwarts Express – stowed on a lap or at feet
The Simpsons Ride – stowed near the ride vehicle
The Bourne Stuntacular – stowed on a lap or at feet
Universal's Horror Make-Up Show – stowed on a lap or at feet
Islands of Adventure (IOA)
The Cat in the Hat – stowed at feet
High in the Sky Suess Trolly Ride – stowed at feet or ride platform
Carou-Seuss-el – carry-on, wrap seatbelt through straps or handles.
Flight of the Hippogriff – stowed at feet or ride platform
Hogwarts Express – stowed on a lap or at feet
Jurassic Park River Adventure – stowed at feet
Skull Islands – Reign of Kong – stowed at feet or on a lap
The Amazing Adventures of Spider-Man – stowed at feet
Dr. Doom Fear-Fall – stowed in bins at ride load
Storm Force Acceleration – stowed at feet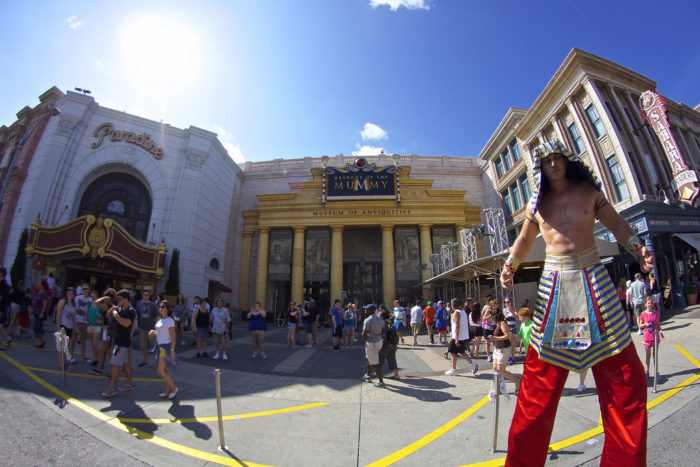 Rides You Cannot Bring Bags On
All bags not secured around the waist must be stowed in lockers on these rides. Small lockers for handbags and small backpacks are free and larger lockers are available for rent/hire. Universal's lockers are quick and efficient – just scan your ticket at a kiosk and a locker will open. Return to the same kiosk and the locker reopens. [Blog – Getting to Know Universal Orlando Resort Lockers].
USF
Hollywood Rip Ride Rock-It*
Revenge of the Mummy
Harry Potter and the Escape from Gringotts
Men in Black – Alien Attack
IOA
The Incredible Hulk Coaster*
Jurassic World VelociCoaster*
Hagrid's Magical Creature Motorbike Adventure
Harry Potter and the Forbidden Journey
*Hollywood Rip Ride Rock-It, The Incredible Hulk Coaster, and Jurassic World VelociCoaster prohibit loose items in pockets and no bags on the ride. All guests go through metal detectors before riding.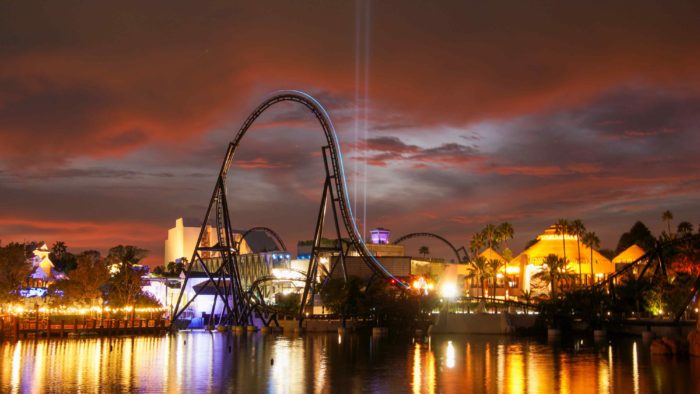 Bags at Volcano Bay
The same rules for bags apply at Volcano Bay – no hard-sided coolers, no coolers larger than 6″ x 6″ x 8.5″, and all bags must go through an X-ray. Volcano Bay has no free lockers for loose items or bags and there are also no bags allowed on the slides, rivers, or pools. The best place to keep your bags is in one of the paid lockers, a rented beach chair, or a cabana.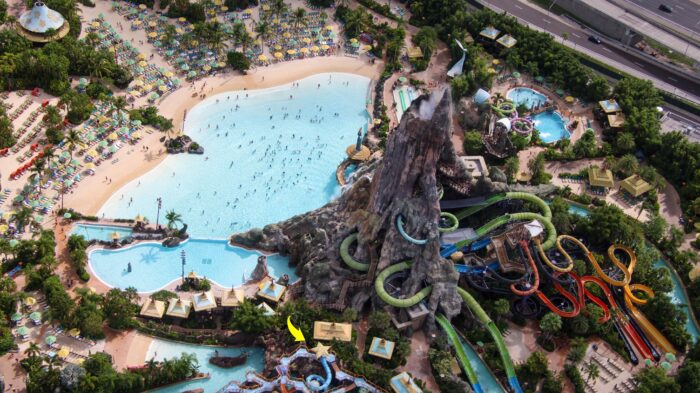 Touring Tips
Package Delivery to the front of the park is available to all guests. Hotel guests can even have their purchases delivered to their hotel.
Differentiate your bag from others using pins, stickers, or tags. This prevents confusion and also deters accidental theft.
Do not overpack for your day at the park. Keeping your bag light reduces fatigue from touring.
Worried about a wet bag during rain? Ask for a plastic bag from stores to protect your belongings.