What to Wear On Your Walt Disney World Summer Vacation
This past Spring Break gave us a preview of what to expect this summer. Many people are ready to break out of the house and get back to travel. Some people are ready to trade in their comfy clothes for something fun and fashionable. Others have discovered the joy of leggings with pockets and are never going back. Whether your preference is style or comfort, here's what to wear on your Walt Disney World summer vacation.
Comfortable Clothing to Wear to Walt Disney World
First, let's start with some comfortable clothing options. Now that I have a preschooler to worry about in the parks, I look to dress comfortably and functionally. If I am uncomfortable while in the parks for hours, with the summer heat and humidity bearing down on me, my preschooler and I will both end up throwing tantrums.
I visit Walt Disney World multiple times each month, and although I tend to avoid going in the summer, I have found that breathable fabric is the way to go. My current go to combination is cropped leggings with pockets so I can get to my phone, ID, and form of payment quickly. On top I usually wear a shirt made of moisture wicking material. Many runners wear this type of material, but also here in Florida lots of boaters and fishers wear this material when out of the water.
My favorite clothing to wear on hot days in the parks is fishing / boating shirts because of the way the fabric breaths. My favorite is Reel Legends from Bealls pic.twitter.com/czFGsyXZfI

— This Florida Life (@thisfloridalife) February 22, 2021
What I love about such material is that it is lightweight, breathes much more than cotton, and it doesn't stay wet if I sweat or get wet. As an added bonus, lots of brands that use moisture wicking material have UV protection in the fabric. As a Florida native one of my go-to stores is Bealls. They have their own line of moisture wicking clothing made for being out in the sun and on the water. It's called Reel Legends, and so far it is my favorite clothing to wear to the parks on a sweltering day. You can order online and ship to home; you don't have to be a Florida resident.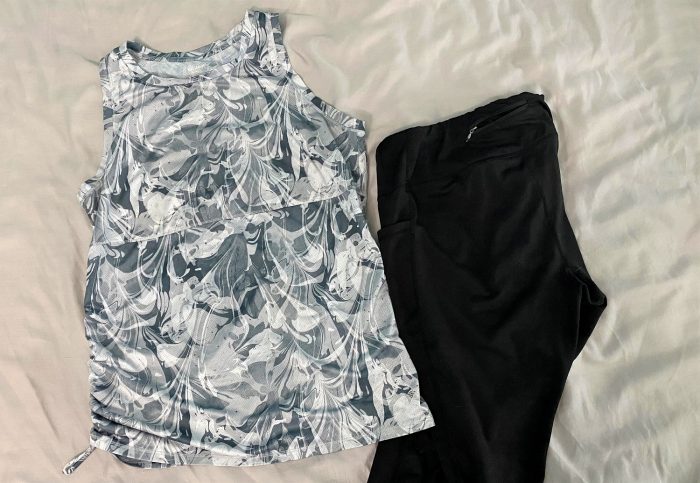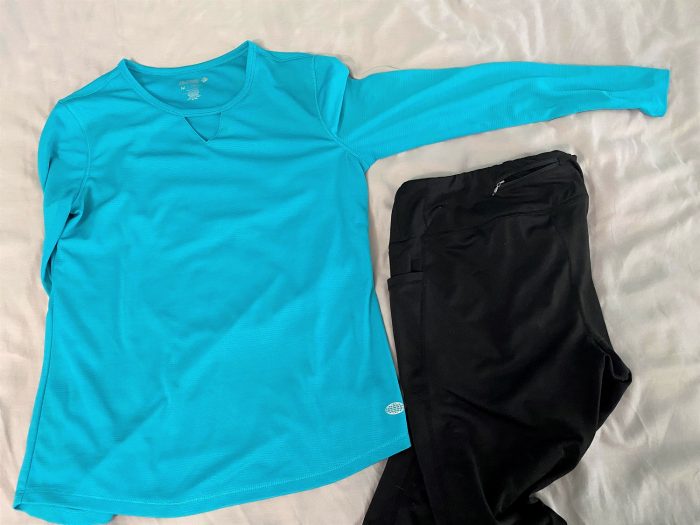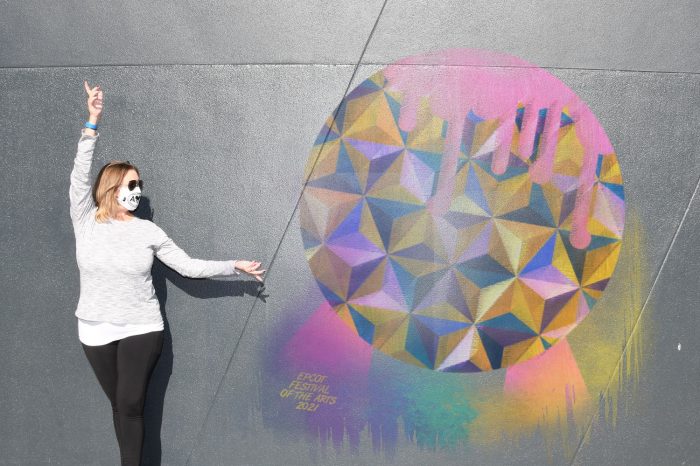 For a nice meal or evening out while on vacation I do like to get at least a little dressed up. After a refreshing afternoon break at the hotel, I like to change into something with a little style to it. Rompers have made a big climb in recent years, and normally I am not a big fan, but for a casual evening out, they make for an easy-to-pack, easy-to-wear choice. Of course, I love sundresses too. Anything that is easy, breezy.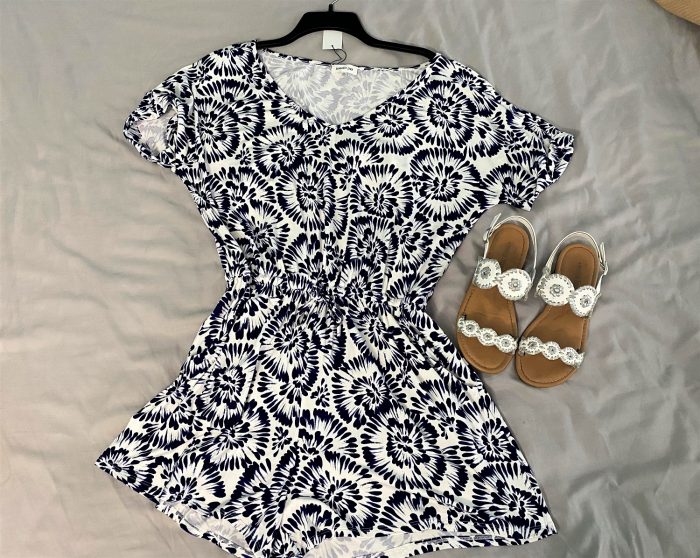 Stylish Clothing to Wear to Walt Disney World
I am no expert on fashion. And there's so many talent content creators out there who have a keen eye for fashion. So I reached out Twitter and Instagram to get some help to find folks who have great ideas for fashionable, stylish clothing that will look great in the parks this summer.
First up is Victoria, aka @hecallsmepineappleprincess on Instagram. Victoria is so passionate about Orlando's theme parks and the theme park loving community. I am so grateful for her presence and perspective.
Here's a look she offers for visiting EPCOT during the Flower and Garden Festival. This four month long festival runs until July 5, 2021, so you've still got plenty of time to get a look together that shows off the flowery vibes of the festival. Think flowing dresses and flower mouse ear headbands.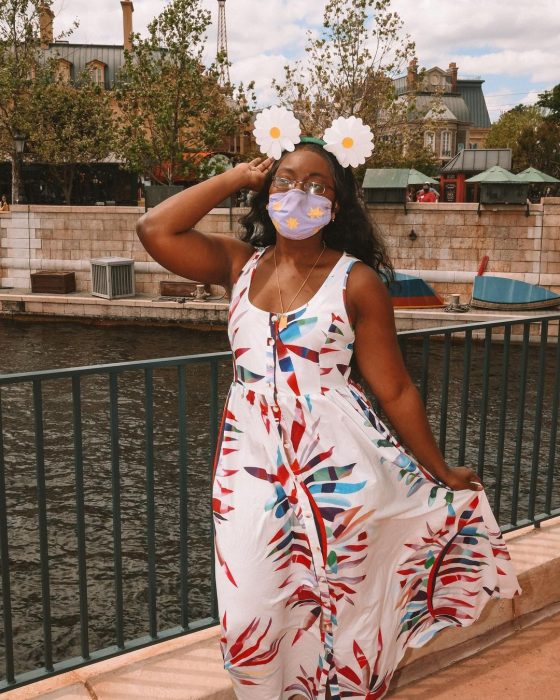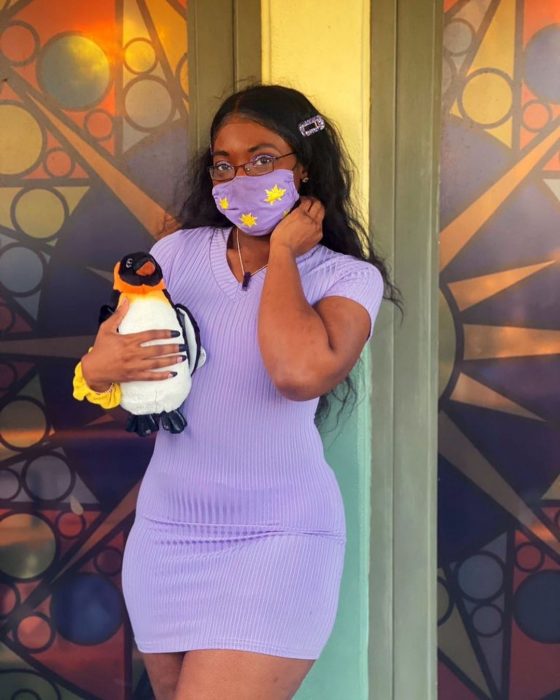 Another simple idea is to select a comfortable, but stylish outfit and plus it with a Disney themed face covering / mask. Finally from Victoria, I am not able to include the Reel here, but follow this link and you'll see some great outfit choices that are sure to inspire you.
After this past year of being at home, many people are ready to break out and be bold. If that sounds like you, then check out the ideas from Liz Everett and her Style Bestie Stephani, on Instagram @styleitfactor. These two beauties produce fashion and style advice, hailing from New York City and Orlando. Liz shares five trends that are worth embracing this summer:
Denim Jackets With Fun Brooches

Tie Dye

Animal Print

Stripes

Statement Earrings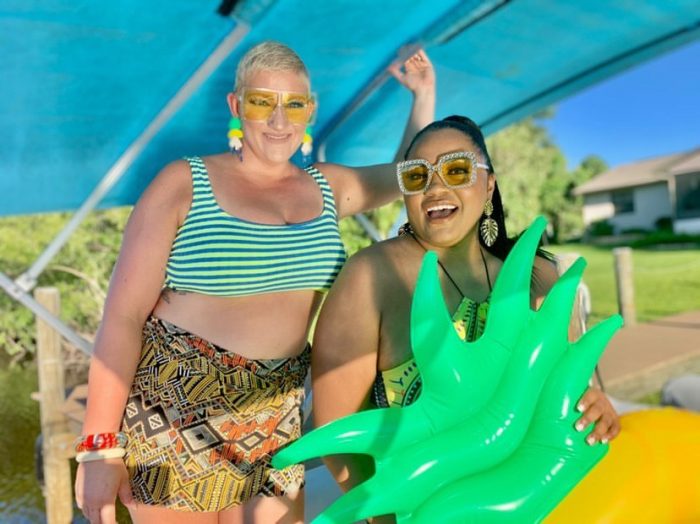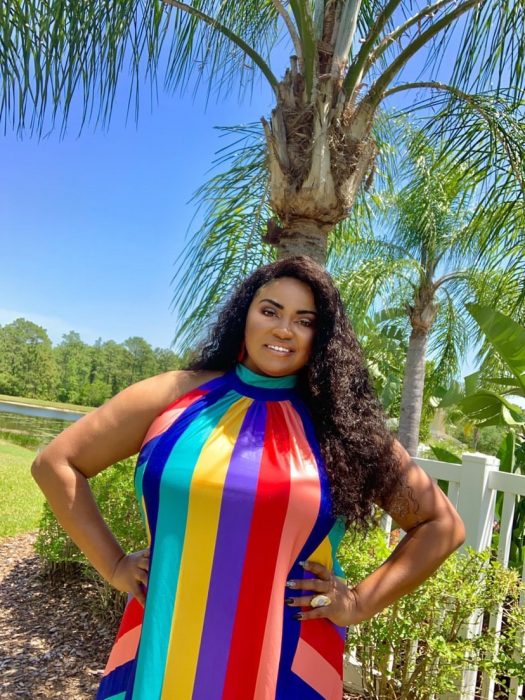 Tie Dye is featured a lot in Disney merchandise right now and it is a fun look to bring to the parks. Animal Prints are perfect too with Animal Kingdom and Adventureland in the mix.
Back when it was trendy to do so, I loved adding a denim jacket on top of wearing a summery dress. So it is great to see denim jackets coming back, and being dressed up with brooches and accessories. It is easy to add this on when you're in the parks, Disney Springs, or back at the resort for the evening. Style It Factor shares more on their blog.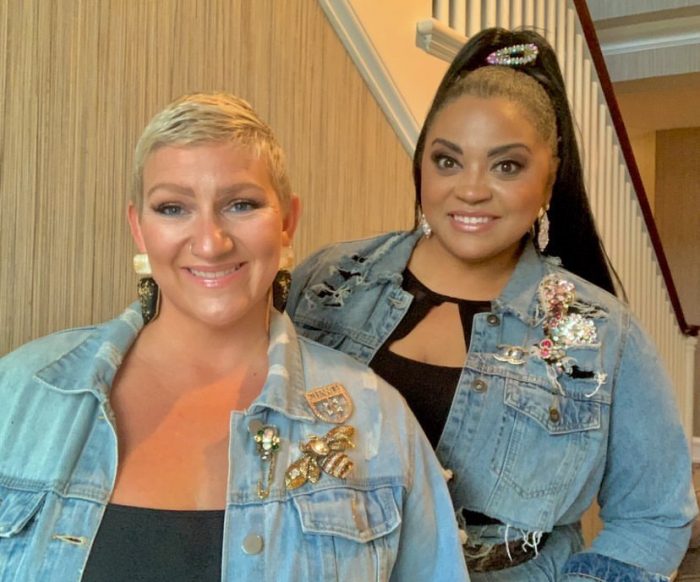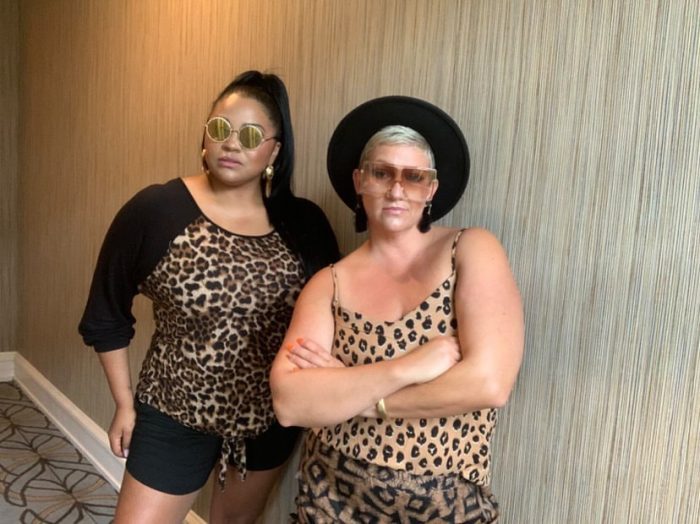 Finally, if you're looking to possibly Disneybound (wear regular clothing that resembles a Disney character's style and look), then I highly recommend following @ColorMeMagic on Instagram. Besides putting together amazing looks based on Disney characters, she also shares adorable outfits that would look fabulous at the parks.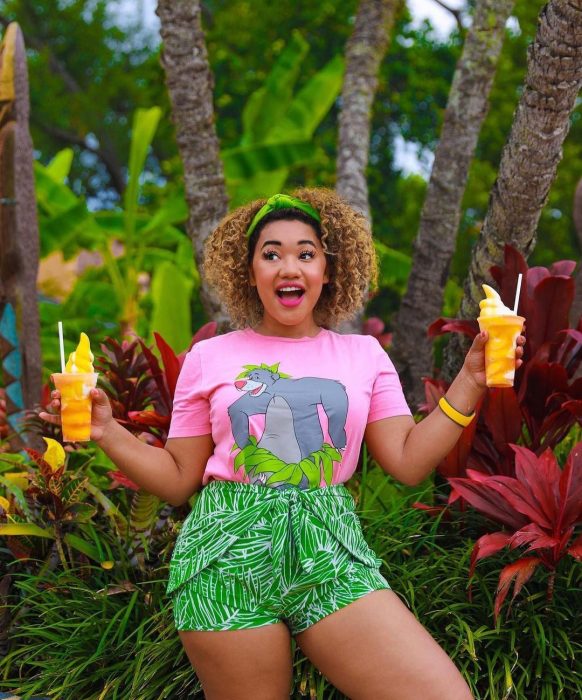 Must Haves No Matter Your Style
The one accessory everyone must have is a face covering. Walt Disney World has guidelines regarding face coverings that are approved, and those that are not. So be sure to familiarize yourself before you go.
You absolutely must protect yourself from the sun. Wear sunscreen. Reapply the sunscreen every few hours; while waiting in line for an attraction is a great time to do so. Consider wearing a hat too, especially for the kids in your group as well. Sunglasses with UV protection is a smart move. Whether you prefer to be stylish or comfy, take care of yourself so you can have a fun, but safe vacation this summer at Walt Disney World.
Have you booked your summer vacation? What are some of your go-to outfits when vacationing at Walt Disney World? Let us know in the comments!