Welcome Back, Disneyland From Your Friends at Walt Disney World
What a ride it's been. In July 2020, Walt Disney World reopened after the COVID-19 shutdown, while Disneyland Resort remained shuttered. It's been a strange feeling with Walt Disney World carrying the torch while the predecessor, the place that started it all, remained closed.
Walt Disney World is magical, there's no denying. There's always so much to do. But if you're one of the lucky Disney fans that's been to both Walt Disney World as well as Disneyland Resort, your perspective of it all has probably changed.
I went to Disneyland for the first time in 2005, during its incredible 50th Anniversary celebration. Visiting for the first time during such a momentous occasion spoiled me. I returned again in early 2006, and then later in the year had the opportunity to work there for a few weeks, training the Disney Vacation Club team. As an Orlando native, living my entire life in Central Florida, Disneyland fascinated me. It also absolutely ruined Magic Kingdom for me.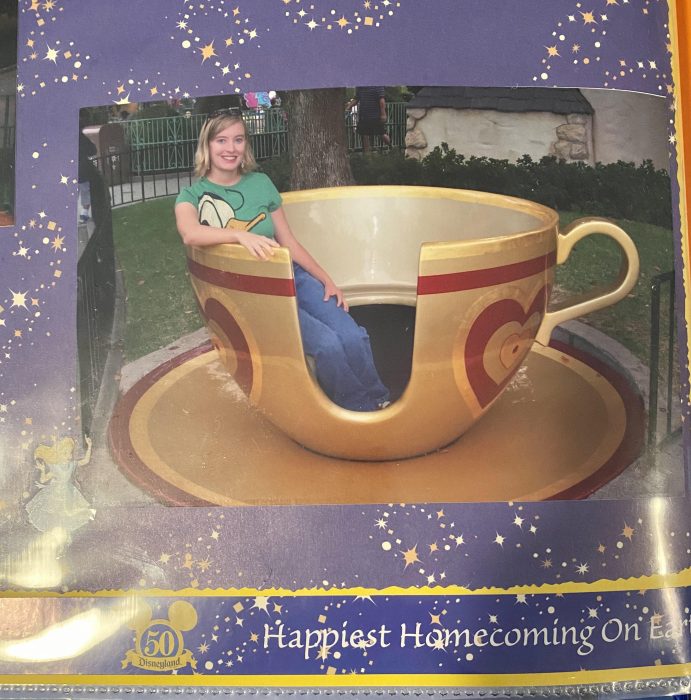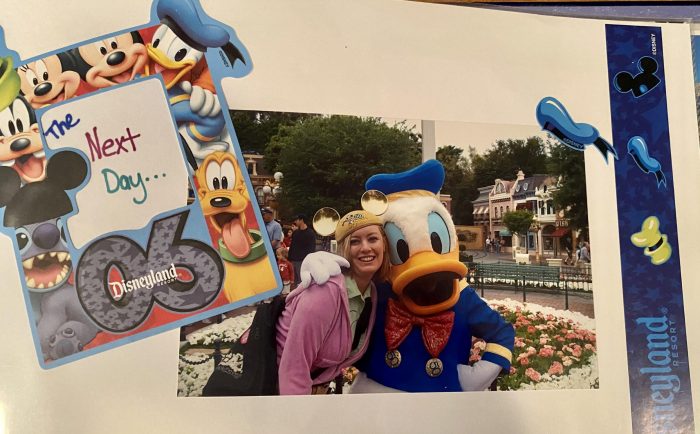 Today is the day we get to welcome back Disneyland. I've had the pleasure of writing about Walt Disney World during this strange period, missing the charm of Disneyland the whole time. I wanted to find a way to welcome back the Happiest Place of Earth. I brainstormed with our field team and what follows is our team's special way of welcoming back the original, the most huggable of all the Disney theme parks.
With Disney nuiMOs in hand, Chrissy headed to the parks in recent days to share how much our little nuiMOs have missed the place that started it all. In the end, with Chrissy's creative prowess and my love of corny puns, we've created some super cheesy welcome back messages for the Happiest Place on Earth.
A Mad Tea Party Is Better with You at the Table, Disneyland
Life Is Sweet at Magic Kingdom, and It's Even Sweeter Now that Disneyland Is Back
The Greatest Treasure Is You, Disneyland
We Dig Dig Dig Dig Dig Dig Dig in Our Mine the Whole Day Through, but the Greatest Gem Is You, Disneyland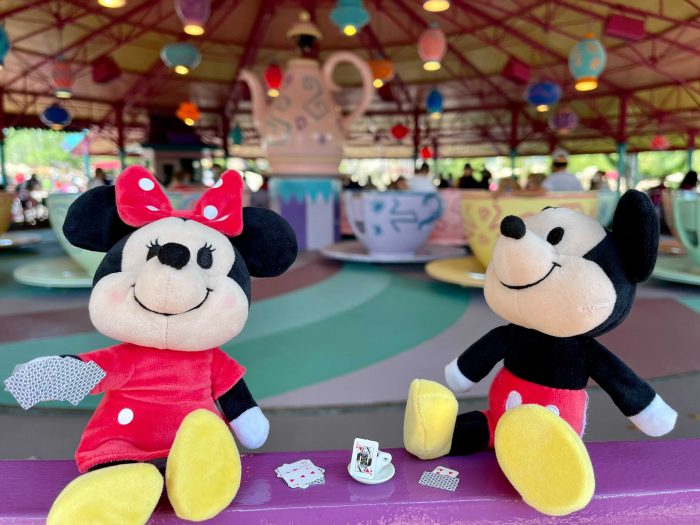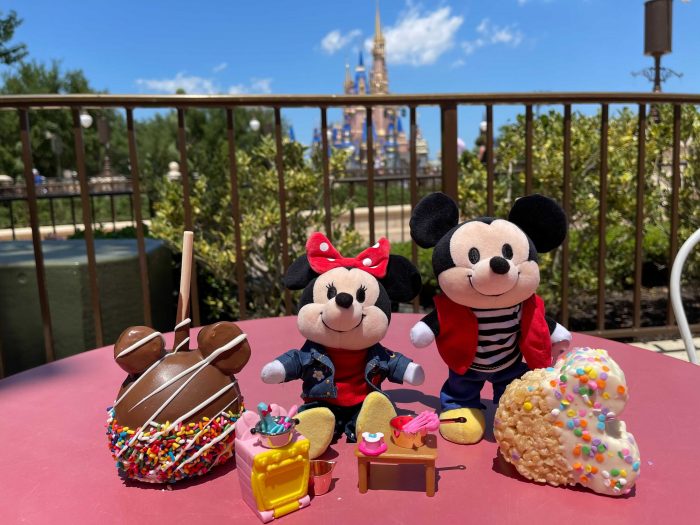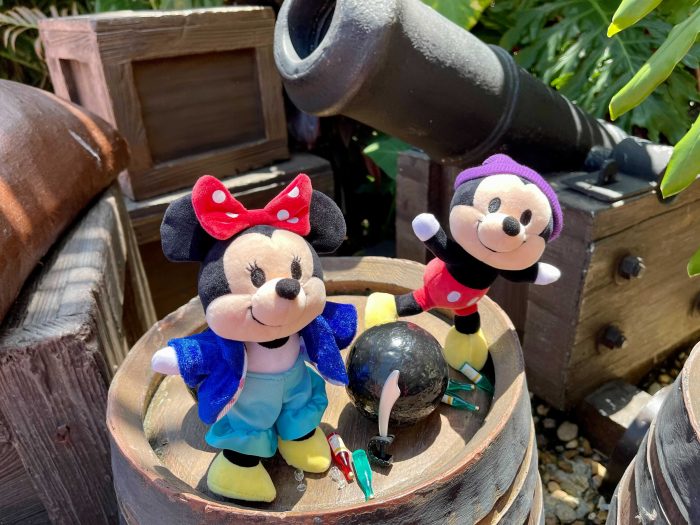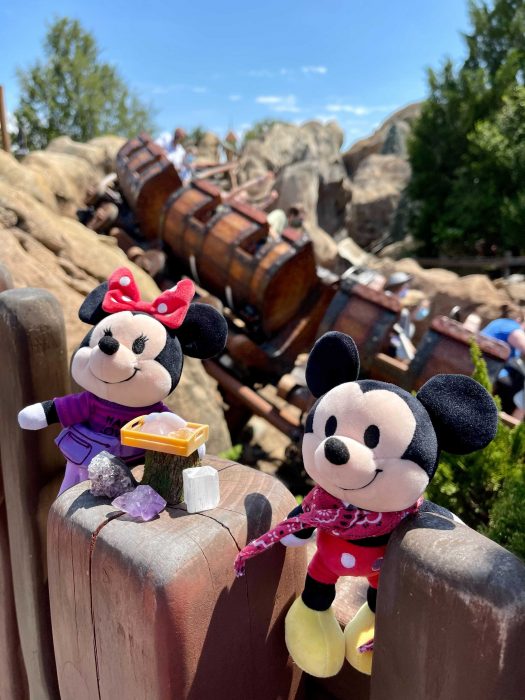 And beyond Magic Kingdom, Disneyland's sister park, we found other ways of expressing our joy about Disneyland's reopening.
Disney's Animal Kingdom Sure Is a Wild Time, but We've Still Missed You, Disneyland
We're Ready to Live with The Land–Disneyland That Is
We Can't Imagine Waiting Any Longer for You, Disneyland
It's Not Easy Being Green, and It's Not Been Easy Waiting for You, Disneyland
You've Got a Friend In Us, Disneyland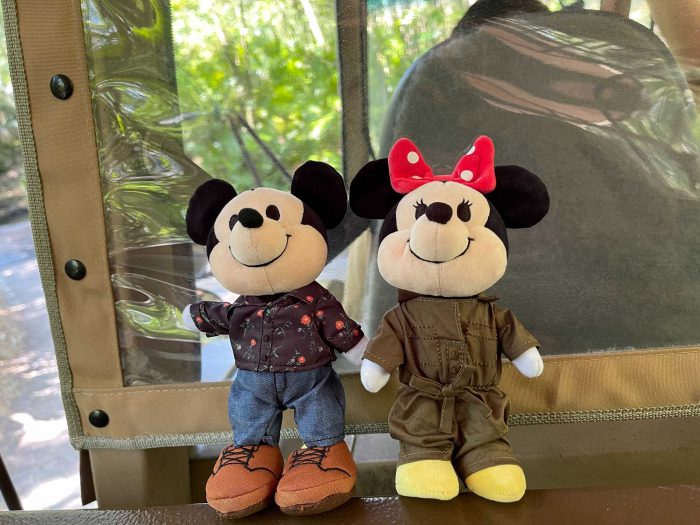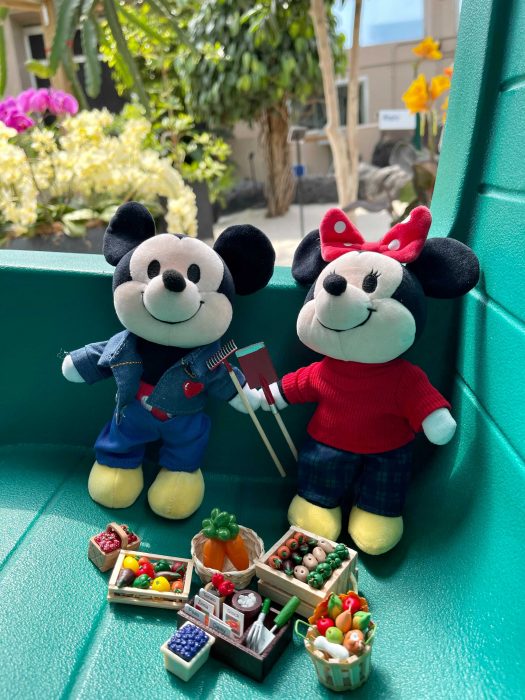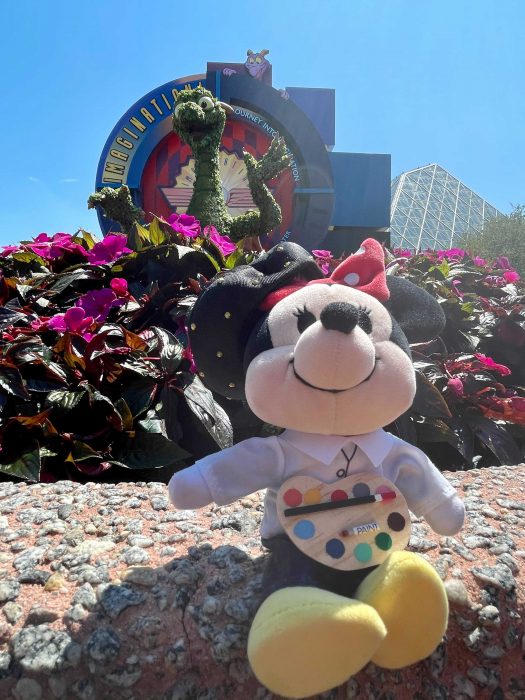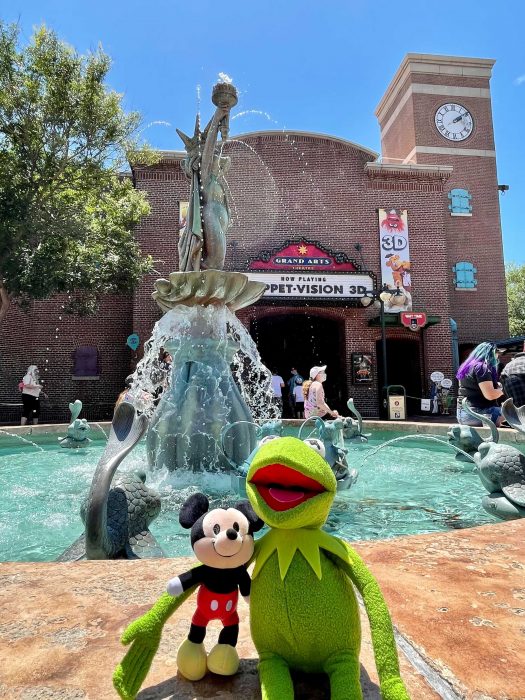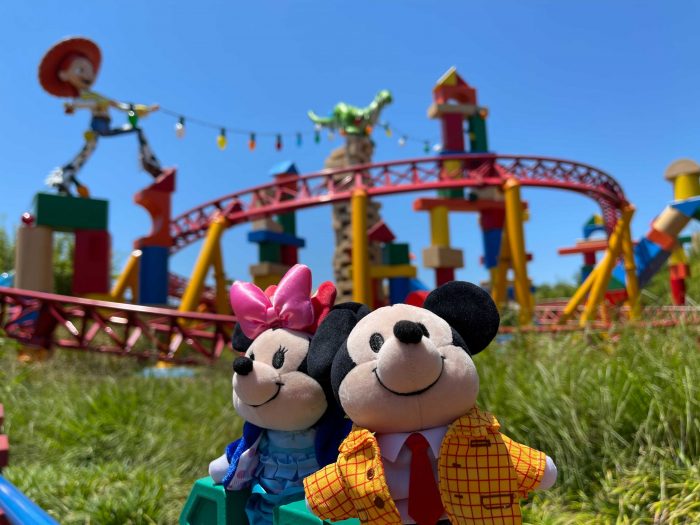 And lastly, we wanted to find a way to express the wholeness we now feel with Disneyland reopened. And I think Chrissy captured it perfectly with these two miniature paintings. The pink heart can represent Sleeping Beauty Castle and the blue heart can represent Cinderella Castle. Pretty perfect, right?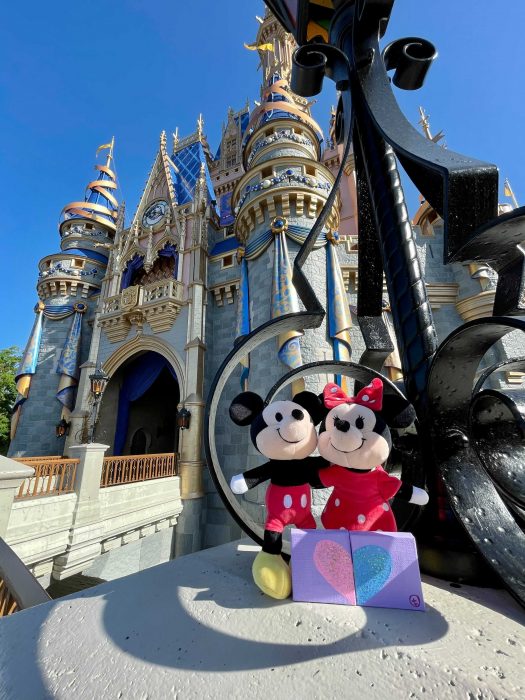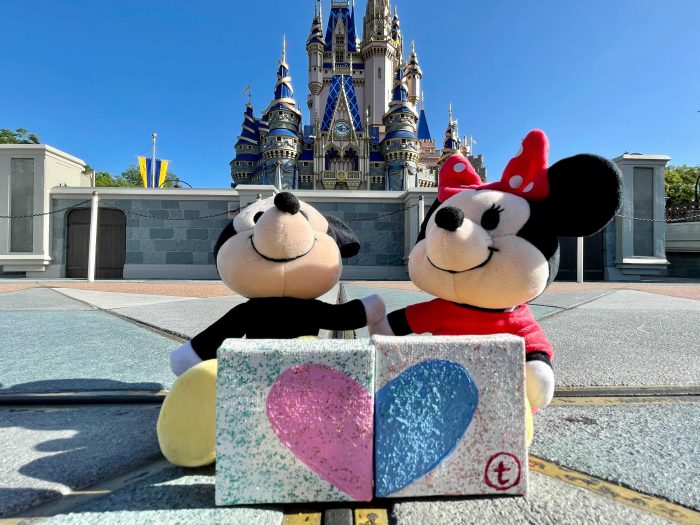 For over a year the world has been without the theme park that started it all. Disneyland, it is so good to have you back. May you continue to stand as the example of dreams come true.
If you were headed into Disneyland today, where would you go first? Let us know in the comments.