You and Your Dog Can Be Twinsies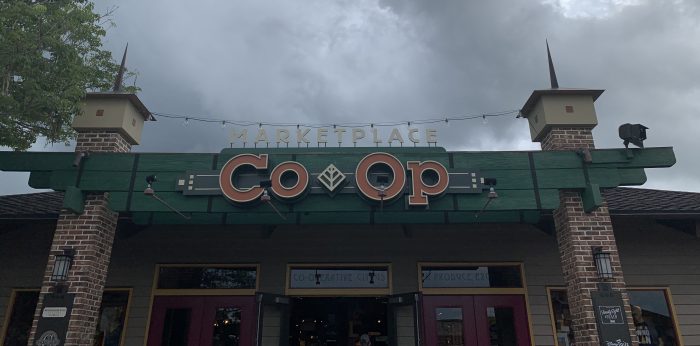 Over at the Co-op Marketplace at Disney Springs, weve found some additions to the Disney Tails pet apparel collection that have us both delighted and horrified. You can now buy rose gold Minnie ears and a doggie-sized spirit jersey in rose gold tie-dye that match human versions of the ears and jerseys you can find sold throughout the parks. The ears are $14.99 and the shirt is $34.99 – both are about half the price of the human apparel equivalents.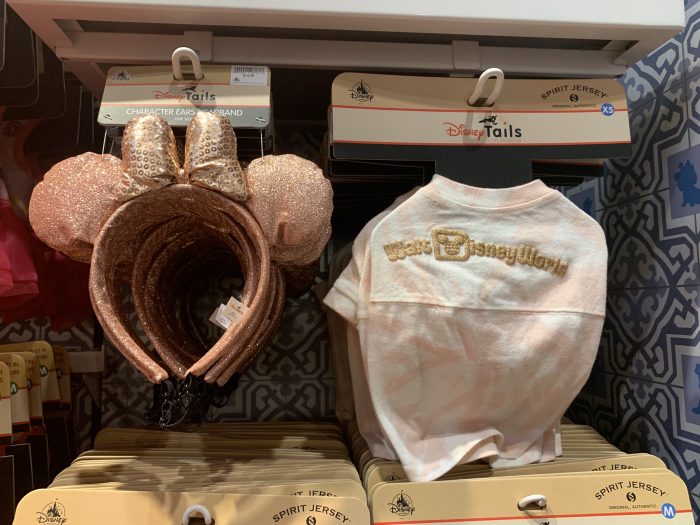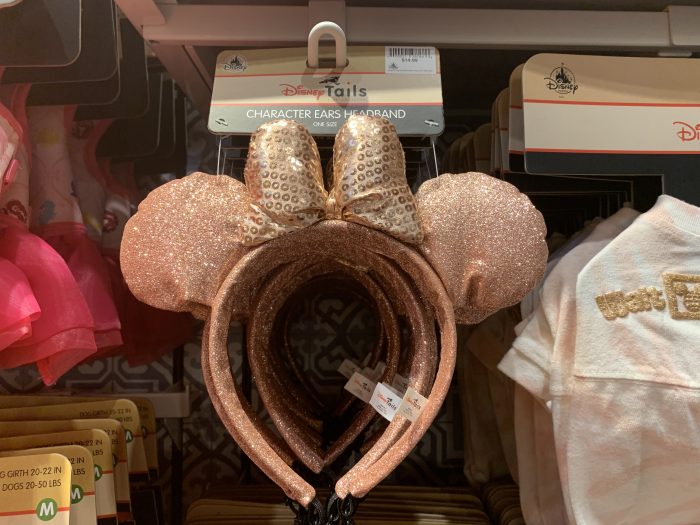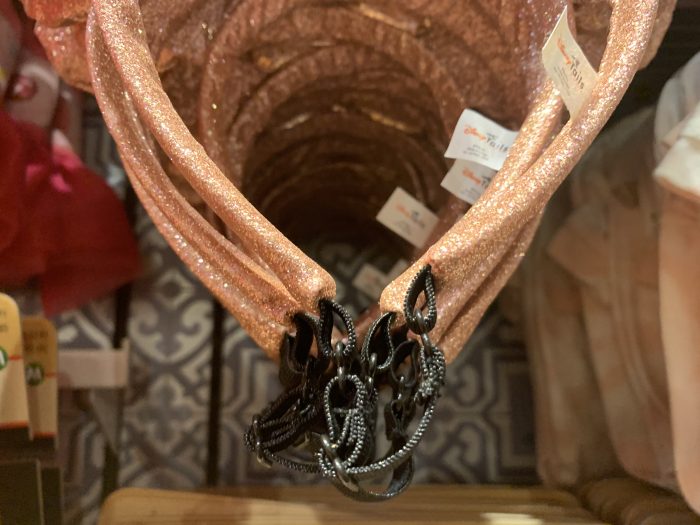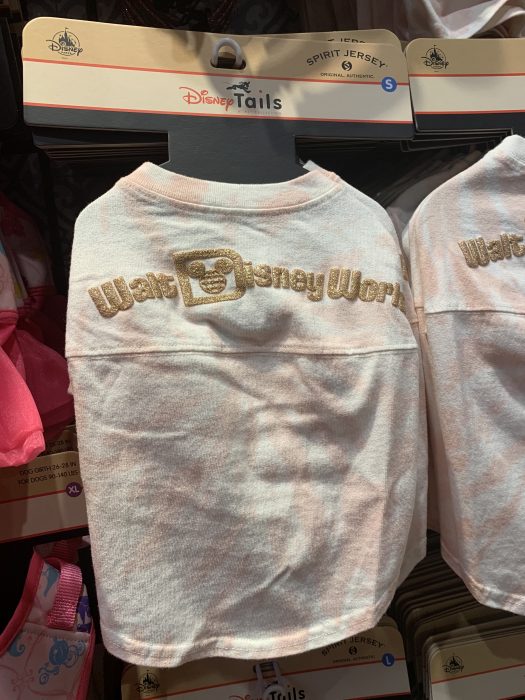 For the right Disney fan, this would make the perfect apparel for a holiday card. Twinsies!
Happy or horrified? Let us know in the comments.
Photos: Christina Harrison