10 Best Stores at Disneyland
Let's talk one of my favorite subjects again – shopping at Disneyland!   We've talked about souvenirs before, but this time, let's talk whole stores.  I've realized that my taste in stores and souvenirs has definitely changed over the years.  When my kids were younger, it was all about where the best Princess dresses were, the coolest Star Wars and Buzz Lightyear toys, and the newest pins.  As the kids turned into teenagers, as you can imagine, Princess dresses don't interest them much, and toys are, sadly, a think of the past.
But no worries!  We still go in stores of all types!  We have nieces, nephews, friends, baby showers, etc.  And now we also enjoy stores that are full of Vinylmations, regular clothes, sunglasses, and more.  So I've got more "store experience" these days.  Maybe that will give me some more store-street-cred in our readers' eyes.  My numerous receipts from various stores has already convinced my husband that I have extensive store knowledge.  So, here it goes!  There are way too many stores to list them all, but here are 10 we make sure to visit on almost every visit!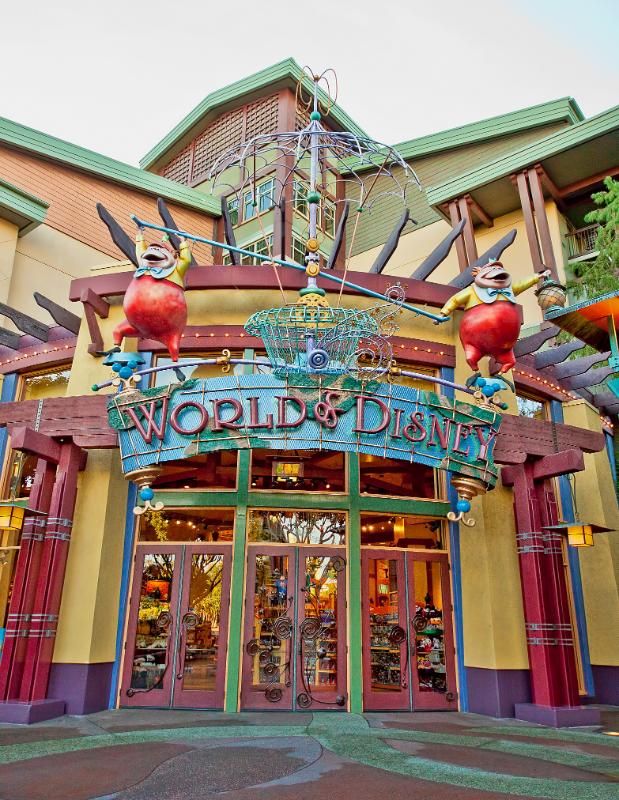 1. World of Disney/Elias & Co./Emporium – You will notice that I grouped three here, and they are three of the best with the biggest selections.  I grouped them together because, while they are located in three very different places, they are very similar stores.  The World of Disney is in the Downtown Disney District, Elias & Co. is inside the entrance to Disney California Adventure, and the Emporium is near the entrance of Disneyland.  These are your go to stores for most souvenirs.  T-shirts, sweatshirts, stuffed animals, princess attire, toys, you name it, they've got it.  There are smaller stores all over the resort that specialize in particular items, so you'll find a bigger selection of those items at other stores, but as a general rule, these three stores have a little bit of everything.
2 The Disney Gallery – We love The Disney Gallery.  The artwork is so fun to look through.  There's original artwork, Thomas Kinkaid paintings, limited editions, and some great displays.  Some of it is incredibly expensive, some of it is quite reasonably priced.  Even if you're not in the market for anything, I definitely recommend taking the time to look around.
3. Star Traders  – Star Traders is smaller than the stores in number 1, but it's got a good selection, and it has the added benefit of the Star Tours themed store (and exit to the ride) in the back section.  We absolutely love the Star Wars merchandise.  It's so original!  A Star Wars fan's dream.  And whoever thought of a Build Your Own Lightsaber station should have gotten a huge promotion.  That stand has got to make bank as my teenagers would say.

4. Build a Bear Workshop/Ridemakerz – I'm grouping these together also, because, while certainly different, they are variations on a similar theme.  Build and accessorize your own stuffed animal, or build and accessorize your own RC vehicle.  Build a Bear stores seem to be a dime a dozen in big malls these days, but the Downtown Disney version does have some location-specific merchandise which gives it a leg up over other stores in my opinion.  The Downtown Disney District in Disneyland was the first place I'd ever seen a Ridemakerz and we were super impressed.  Another great idea.  They have Disney themed cars, plain old cool cars, remote control cars, non-remote control cars, there's a huge selection!  A paradise for little (and some big) kids!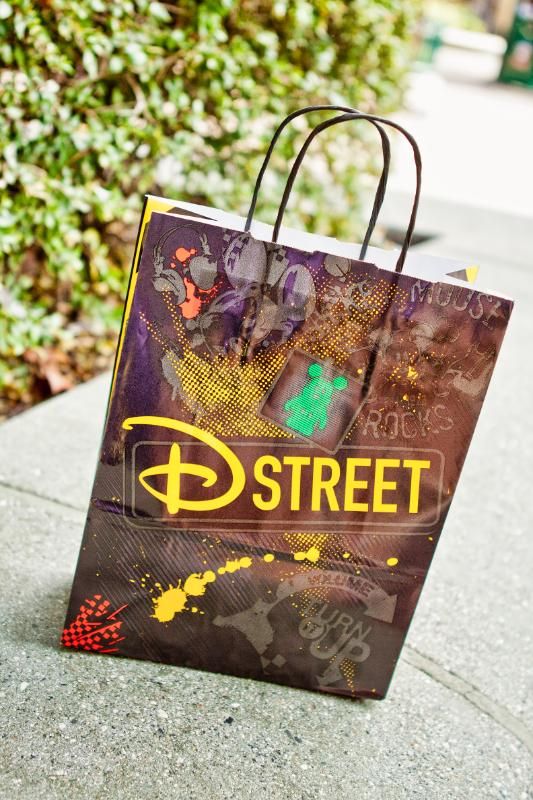 5. D Street – At first glance, this may look like a store only for Vinylmation lovers, but it's really not.  We love the Vinlymations to be sure, and it's about the best selection on property for them.  But when you go further into the store, you'll find all sorts of fun merchandise!  There is some great Star Wars themed clothing, Avengers t-shirts and hoodies, hats, all sorts of fun things.  I could, and have, spent a fortune in this store.
6. Disney Vault 28 – Speaking of fortunes, you could spend one in here and only have purchased a couple of items!  Disney Vault 28 is full of higher-end designer merchandise and its unique take on Disney goods.  You'll find a great selection of the Dooney & Bourke Disney line of purses, bags, and clutches, as well as Betsy Johnson, and numerous other well-known designer lines.  Even if your wallet can't afford anything, go in and look.  There is some seriously unique Disney merchandise in here.
7. The Lego Imagination Center – No list of stores at Disney is complete without the Lego store.  I don't care if you couldn't give a hoot about Legos, go inside.  The Lego sculptures are just awesome.  I wanted to take the Genie hanging from the ceiling home with me.  If you give a hoot about Legos, this is the mecca!
8. Le Bat En Rouge – Le Bat En Rouge is a smallish store in New Orleans Square, but it has some neat merchandise.  The merchandise leans towards Haunted Mansion, Pirates of the Caribbean, and Nightmare Before Christmas.  And, it has a great selection of it!  If you're a fan of any of those three, you do not want to miss this shop!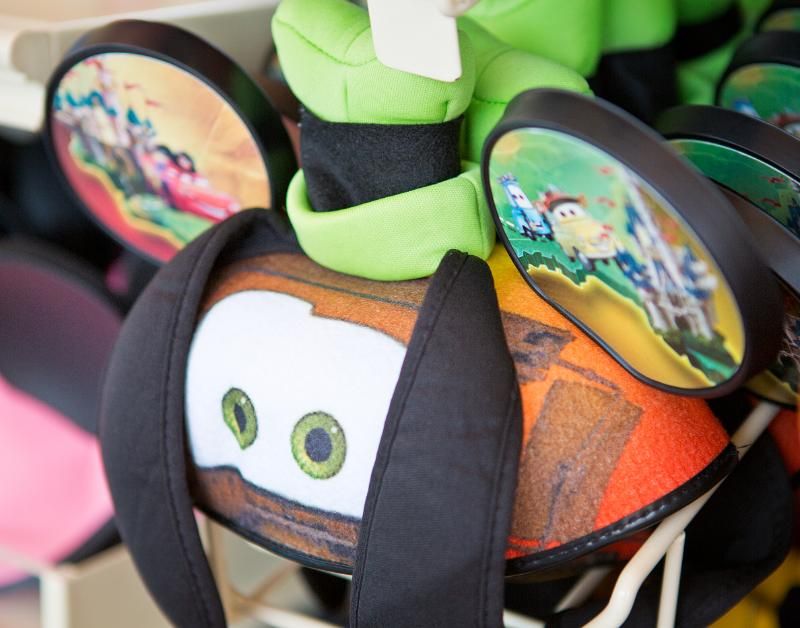 9. Mad Hatter – The Mad Hatter is your go to stop for all Mouse Ears.  Remember back when the only ears you could buy were the classic black ones with perhaps your name embroidered on the back?  Well, a few years ago, Disney realized the untapped gold mine they had in Mouse Ears, and they've created a boatload of different designs with new patterns coming all the time.  Shoot, you can even build your own!  These aren't your parent's Mickey ears!  There are seriously fun hats by the dozens here.
10. Main Street Magic Shop – My family has always enjoyed a good magic show, and this store not only has magic tricks being performed and for sale, it has a legacy in the form of Steve Martin.  Steve Martin used to work in the Magic Shop.  Yes, that Steve Martin!
So, what are your favorite stores at Disneyland and why?  I'm sure you've got some!  Share with us!