Disneyland Bedtime Stories
When you have little ones, sometimes it can be difficult to get them to wind down after a fun day at the Disney parks. Thankfully, Disney really does think of everything. At Walt Disney World, you can watch a bedtime story with Duffy the Disney Bear, but out in California, the bedtime stories selection is more extensive.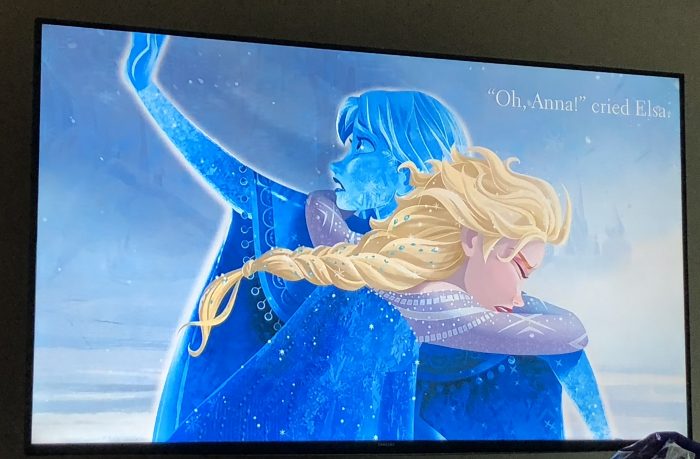 Starting at 6:00 p.m. and running until 10:00 p.m. nightly, the channel on your resort room TV that shows Mickey cartoons by day becomes the Disney Resort Bedtime Stories channel at night.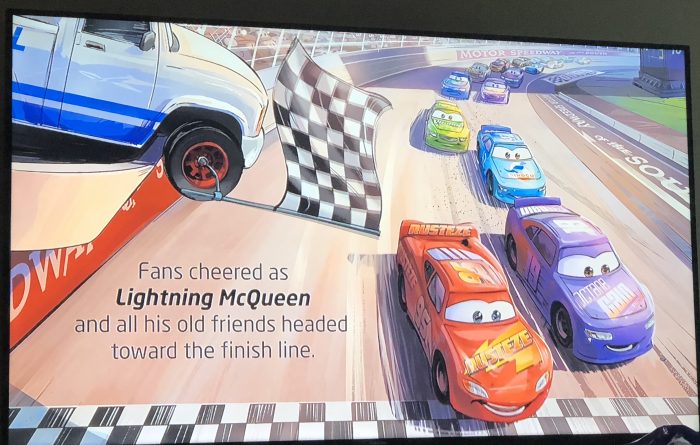 Read-along storybook versions of Disney favorites play every few minutes. Each story is about 5-10 minutes in length, and you can get through the entire set within about an hour. Here's the schedule:
Frozen plays at 6:00 p.m., 7:03 p.m., 8:06 p.m., and 9:10 p.m.
Mickey and the Roadster Racers plays at 6:15 p.m., 7:19 p.m., 8:22 p.m., and 9:26 p.m.
Tangled plays at 6:25 p.m., 7:29 p.m., 8:32 p.m., and 9:25 p.m.
Cars 3 plays at 6:40 p.m., 7:43 p.m., 8:46 p.m., and 9:40 p.m.
Minnie's Bow Tunes plays at 6:54 p.m., 7:58 p.m., and 9:00 p.m.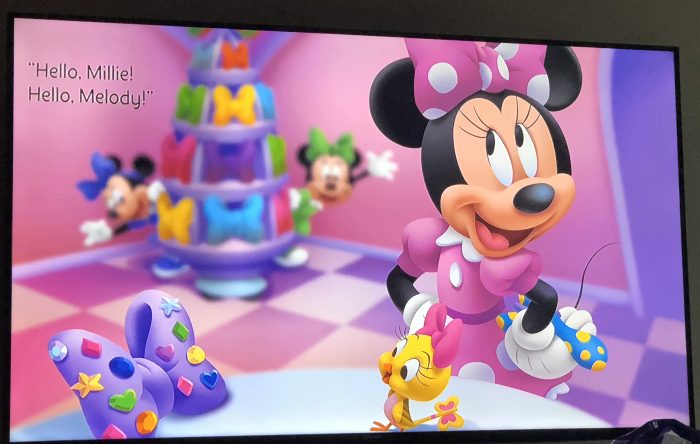 Note that these aren't the full animated features/shorts, but a read-along storybook version. That said, they do follow the same basic plot, and so they are familiar to young kids. (This is ideal because that level of familiarity won't wind them up further.)
Do you use Disney bedtime stories on your resort TV to help your little ones go to sleep? Do they have a favorite story? Let us know in the comments.