Awesome Planet: Visually Stunning, but….
The newest film to come to The Land pavilion debuts today, January 17. How does it compare to its Lion King-centric and preachy predecessor?
If Awesome Planet is a preview of Epcot attractions to come, then the Earth is doomed and we're all going to die.
Don't get me wrong – the film's visuals are gorgeous, and comprehensively cover both the planet's animals and biomes.  To the film's credit, it actually uses the word "biomes" instead of "environment".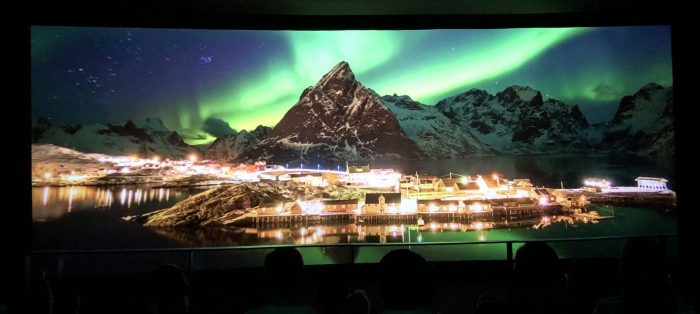 Also to its credit as a large, multi-national corporation, Disney has always presented the best scientific theories of the time in its public presentations on everything from Earth's biodiversity through evolution, to dinosaur extinction, to how the solar system and universe were formed.  The beginning of Awesome Planet continues this, with a fantastic clip explaining the Giant Impact Hypothesis, showing how the Earth and moon were formed by a collision with the early Earth and a planet about the size of Mars.
Another good point is that Awesome Planet doesn't shy away from showing the threats the planet is currently facing: rising temperatures, higher sea levels, more intense storms, and more wildfires.  Perhaps there's some hope for us after all, even in the face of those.
The film's fatal flaw is that it doesn't mention – at all – the root cause of these problems, or what we can do to solve them.  In contrast, the previous film that played here, Circle of Life, had an entire segment dedicated to man's negative impacts on the environment, with an uplifting message on how to improve.  Why is this important for a theme park film?  For one thing, Epcot is literally dedicated to improving the planet.  In that context, not explaining something as basic as a cause-effect-solution loop for environmental impacts borders on negligence.
What makes this more galling is that the film's script has narrator Ty Burrell mimic his role as realtor Phil Dunphy from Disney's Modern Family television show.  The film's premise is that you're looking for a planet to buy, and "Phil" is walking you through the benefits of Earth, including use of the phrase "location, location, location."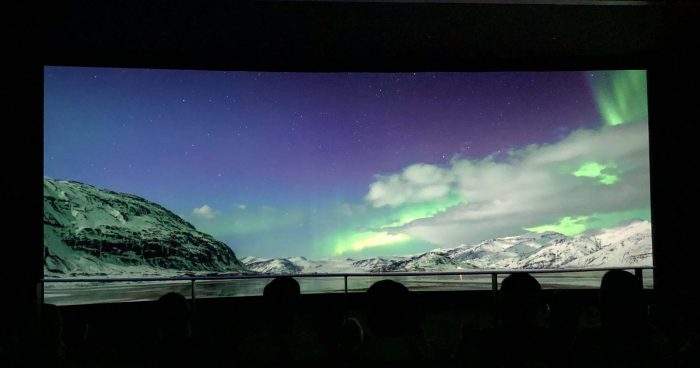 In other words, Disney thought it was more important for the Awesome Planet script  – which is about the planet's natural world – and in a pavilion literally called The Land – to have a tie-in to a fictional real estate agent from one of its television franchises, than to explain the causes of mankind's greatest environmental threats and what we can do to solve them.
I may as well be saying this for Epcot as well as for the planet: it was great while it lasted.
Running time: About 10 minutes
Awesome Planet **1/2 stars